Best 9 Cake Shops in Singapore
Hopkins, 2 months ago
7 min

read
467
Cakes are what connects us to important moments of happiness in our life. Cakes can be eaten on a happy afternoon tea event, on a birthday, wedding, or graduation party. We all know you can't afford to miss the cake. Subpar cake shops offer dry sponge cakes that taste horrible. With the best cake shops, however, you get the best cakes. The cakes are different tastes of pure artwork, customized, and pure delight.
Here is a list of ten cake shops in Singapore. The list will offer you a perfect place to get that piece of cake that will bring you and your loved one's delight.
The patissier offers ideal scenery for a cake shop. The baker is highly trained in London and has a mission of localizing traditional baking of the French into the modern technique. The new techniques transform great cakes such as strawberry shortcake, dacquoise, and buche aux marrons into cakes that people of Singapore can identify with.
The cake shop offers the following:
Amazing birthday cakes that can be customized and delivered on time.
You get a variety of quality birthday cakes that will bring happiness to your celebration.
A variety of cakes for any occasion.
There are many cake flavours such as Earl Grey-flavoured, Yuzu-flavoured mousse, Mascarpone, and Valrhona chocolate.
Best passion fruit cakes in Singapore.
The cake is among the best flavours that offer an airy, light, and soft cake that tastes too sweet since the chefs balance the cream and fruit flavours to your ultimate test.
Good and timely delivery service.
You can order for any cakes online or call. The cake shop will deliver the cake to your doorstep.
Antoinette's is well modelled like tea houses such as pastel era, lacier, and the exquisite cake house. The French style entremets and ingredients such as matcha, osmanthus, and jasmine flowers are incorporated into this cake shop.
The cake shops offers the following:
The Antoinette chocolatey stack that is accented with flavours of raspberry and earl grey.
This is another dark cocoa flavour. With a flavour of almond meringue, the cake will no doubt satisfy a cake lover's appetite.
Good and timely delivery.
You can place your order online or call the cake shop and have it delivered to your doorstep.
Customized cakes are available on order.
Other refreshing options include pistachio-filled summer and mint-hued berry and the lemon Meringue that can be sliced.
Pantler is a cake shop that offers cheesecakes that cheesecake lovers like. It has the bestselling classic cheesecake that is affordable. The cake has a golden brown top and crumbles well. Overall the cake is well balanced, fluffy, creamy, and well textured. The delicious taste of zest sweetness is every cake lover's dream. The cake house also makes pastries and bread. You will also love that the ingredients used to make pies, sandwiches, and cakes are sourced from France and Japan. The end product is therefore authentic to the origin of the bakers and well customized for Singaporeans.
The cake house offers the following:
Many varieties of cakes such as the opera cake that is stickier and a better alternative of the chocolate cakes.
Takes cake orders which should be placed three days in advance.
Complimentary delivery within the CBD If you place orders more than $100.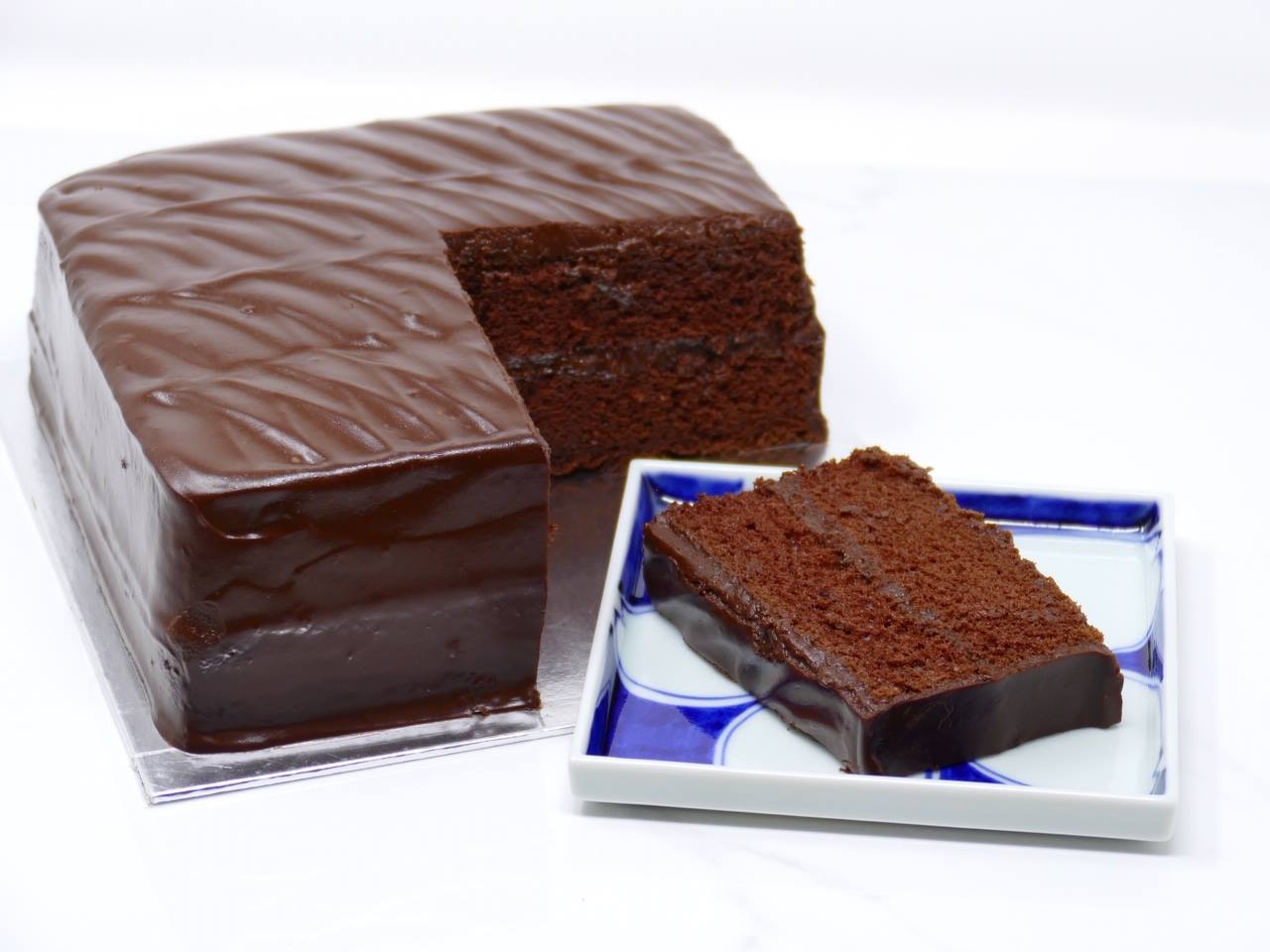 Lana cake shop has been around for five decades. To get amazing birthday cakes, you need to place a three-day prior booking to allow customization and decorations. The shop's interior takes you back to the rock 70s look. The cake house crew uses old school pastel buttercream. There is a house favourite cake of chocolate fudge cakes that is a very rich and fluffy sponge. with chocolate frosting, you can be ordered at the cake shop any time. The taste is the same delicious taste throughout the five decades.
Key features of the cake shop include:
Excellent customization for birthday cakes or wedding cakes.
There are many varieties of cakes in the shop.
In-store pick-ups are available.
Delivery service is timely.
The Dark Gallery is perfect for chocolate fanatics. These delectable treats will certainly satisfy anyone with a craving for something sweet and delicious!
Dark Gallery works with European brands such as Cacao Barry, Valrhona to bar manufacturers that offer unique cacao beans. The beans are made to a smooth dark and rich chocolate texture that simply tastes divine.
One of the most popular picks is their Petite Dark Chocolate Ice Cream Cake ($49) as their signature 80% dark chocolate ice cream takes center stage, sitting atop a bed of dark chocolate cake, glazed with dark chocolate sauce and adorned with dark chocolate shavings, berries, and gold dusting.
Other highlights include:
Variety of cake flavors which include non-ice-cream cakes. Other flavors include roseberry dark chocolate and 72% venezuelan mocha.
Timely delivery with very minimal delays.
Customization is available
In house orders are available
Looking for healthy and fresh cakes that are not made from baking powder, preservatives, or artificial leavening agents? Then Flor Patisserie is the right place for you. All cakes are made naturally.
The pastries and cakes are made beautifully with Japanese floristry to produce wonderful cakes.
The key features of this cake house include:
· A variety of tea cakes. The cakes include green tea sponge cake and matcha. The cake offers a mix of French and Japanese fusion.
· Excellent ambiance. The ambiance and interior are a sight to behold. The walls are painted white, mounted with a chalkboard with blue signage. It's a perfect cake shop for catching up with friends.
· Excellent delivery service. You can make an order online or call in for your preferred cake.
Plain vanilla is a cake shop that makes plain vanilla cupcakes with passion and quality ingredients. The ingredients include French butter, Madagascar, Bourbon vanilla, Valrhona chocolate, and Belgian chocolate. The passionate chefs work to bring out the best desserts and cakes that cake lovers enjoy.
Plain vanillas highlight includes:
Regular cupcake flavours are available daily.
Special flavours are offered at celebrations.
For example, rose-flavoured cupcakes frosted with cheese were baked on mother's day. Monthly special bakes are updated on their Facebook page.
They offer gift boxes with beautiful messages such as sorry, love, Thank you, and with encouragement messages. Such gift boxes help you have a personal touch with your loved ones.
Red velvet cupcakes are the signature cake of Plain Vanilla. The ingredients used to make the cake include, Valrhona cocoa cake butter, and Vanilla cream cheese icing topping.
This cake shop is the perfect place for cake lovers.
The fabulous baker boys offer comfort food that you can enjoy openly without any secrecy. It offers a variety of sourdough pastries and delicious cakes. You will get that surprise at the diva named cakes. A Beyoncé cake goes for $9.50 per slice while Diana Ross goes for $9 a slice.
The highlights of the cake shop are as follows:
Classic cakes such as Sugee Brandy and Strawberry shortcake are available.
Bookings are available. You, however, need to pre-order seven days before your due date.
Like other cake shops, you can order online and they'll your cake on time
Delcie's Dessert sets itself apart from other cake shops by offering desserts and good cakes. It offers organic treats that are free from dairy, sugar, and egg. It operated as an online bakery then set up a brick-and-mortar shop located on the Upper Serangoon Road.
The highlights of Delcies Dessert include:
A variety of birthday cakes are available.
Customization is available on order.
A variety of other cakes such as tea cakes, finger-sized cakes, and dessert in cupcakes are available.
Excellent delivery service. You can call in and have your cake delivered at your doorstep.
The cake house also offers gluten-free and Diabetic-friendly cakes.
Chocolate Mud Fudge cake goes for $40 and savoury banana Walnut Teacake at $38. These cakes are calories free.
When placing your cake orders from cake shops, always check if they are available. Some flavors are imported and it may take a few days. It is important to check online if there are additional delivery fee on your orders. For customization, you also need to place your order ahead of time. Ensure that the ingredients used in baking your cake do not add more calories if you are on a diet or affect your sugar level in cases of diabetic patients.
Place your orders in any cake shops of your choice in Singapore today!
Hopkins
I'm an accomplished and detail-driven content writer with copious experience in producing compelling, engaging and flawless content for a variety of blogs and websites for several years.
Related posts
Subscribe for newsletter
* You will receive the latest news and updates on Singapore's best trends!
Trending Posts