15 Best Childhood Snacks in Singapore [2022]
Joanne, 3 years ago
9 min

read
6955
There is something unique about childhood snacks that brings everyone else back to a simpler time. Although many of us grew up without devices such as smartphones, 3D televisions, laser thin laptops, or ultra-fast internet that is accessible anywhere, we certainly grew up with some of the best childhood snacks ever!
As we get older, when we see these snacks randomly appear at a mama shop or a neighbourhood mini-mart, we get a sense of nostalgia that brings back precious memories of our past. Today, we do some time travelling to bring you to explore the Best Childhood Snacks in Singapore!
These cute little biscuits are always a great conversation starter. Do you eat the colourful icing on the top first? Or bite off the biscuit first? Whichever it is, many of us flock to local mama shops to get a packet of these colourful biscuits for us to snack on after school.
As those who grew up eating these biscuits became working adults, many of them are inspired by this iconic snack to make jewellery, accessories, and even cushions that are shaped like the biscuit. You will can find these biscuits at local supermarkets, but somehow, they taste better when they are fresh from a mama shop in those golden tins!
Luckily, many brands have been trying to help us remember this great childhood snack, you can get them on Shopee through this link!
This salty potato-based cracker is a must-have at every Pasar Malam. They are incredibly addictive and crispy. But at the same time, they manage to be airy! I am sure many of us did not care or know this when we were kids, but these wheel-shaped snacks are actually great if you are looking for a lower-calorie snack to replace your regular potato chips! So grab a drink and a packet of wheel crackers from here for snacking while watching your favourite drama.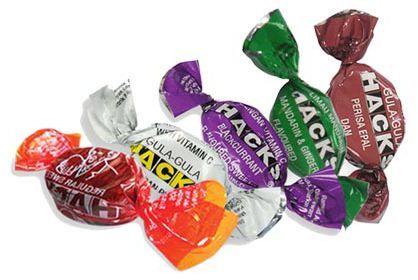 Many of our parents would give hacks sweet to us whenever we complain of a sore throat. While we are not sure if it actually works, many of us actually do feel slightly better after eating this minty and spicy-sweet. This minty sweet comes in a variety of flavours, and at one point, many of us tried to blow onto the wrapping of the sweet to produce a high-pitched noise. Not just great tasting, but great fun too!
If you want to stock some of these sweets up to keep in your bag, you can get them here!
Another nostalgic candy that we have on this list is the white rabbit candy. If you remember, there was quite a memorable advertisement for this sweet! Milky, sweet, and chewy, this sweet is every child's favourite sweet. On top of that, we enjoyed pretending that we were eating "paper" that is wrapped around the candy.
If you are starting to forget how this childhood snack tastes, jog your memory by buying a packet today!
These colourful biscuit wafers were readily available at neighbourhood bakeries around us. Even now, it remains a mystery if the different coloured wafers have different flavours. You would always have to eat these wafers with care due to how fragile they were. You can still get these wafers at some bakeries without having to fight for your preferred colour with your siblings or friends. If you miss these crispy and instagrammable biscuits, check out if the bakery beneath your block has them. Otherwise, you can get there here!
This bottle of sour dried figs is a must-have item for every car ride. For those who get car sick easily, they are essentially your best friend! Parents would always carry them in their bags just in case their kids are feeling nauseous during a long car ride. Even today, we seem to pass down this tradition by carrying it with us in our bags even when we are overseas, just in case! If it is time for you to stock up on these sour delights, you can buy them through this link.
This is a familiar sight to all of us who grew up in Singapore. Once every year, we would receive a red packet from our school teachers and a few of these chocolate coins will be packed in it neatly. Although we would always jokingly complain that we would rather receive real money during Chinese new year, we would still enjoy these snacks happily with our friends over the festive occasion! Perhaps you can carry on this tradition by stocking these chocolate coins at your home for the next Chinese New Year!
Mamee is the snack that is packaged to look like a pack of instant noodles. But there is no cooking involved! Eating this snack takes some skills, though. You first have to break the snack into little bits, add in the magical powder, shake it to your heart's content and then pour the snack into your mouth. Our parents often warned us of the MSG that was in this snack, but as kids, Mamee was a great and tasty snack to have around! Most mini marts still carry this snack, but if you are too lazy to hunt for them, you can fix your mamee cravings here!
This is a great after school snack for all of us. We would head to the mini-mart, choose a colour that we want, dig the fridge for the coldest and hardest ice pop, and pay 10 cents for one ice pop. Even better still, we would break the ice pop in half to share it with our best friend. This was the perfect treat for a hot day! It still makes a great treat to have in your freezer today. When it is scorching hot, take an ice pop out and cool yourself down! Get a packet here.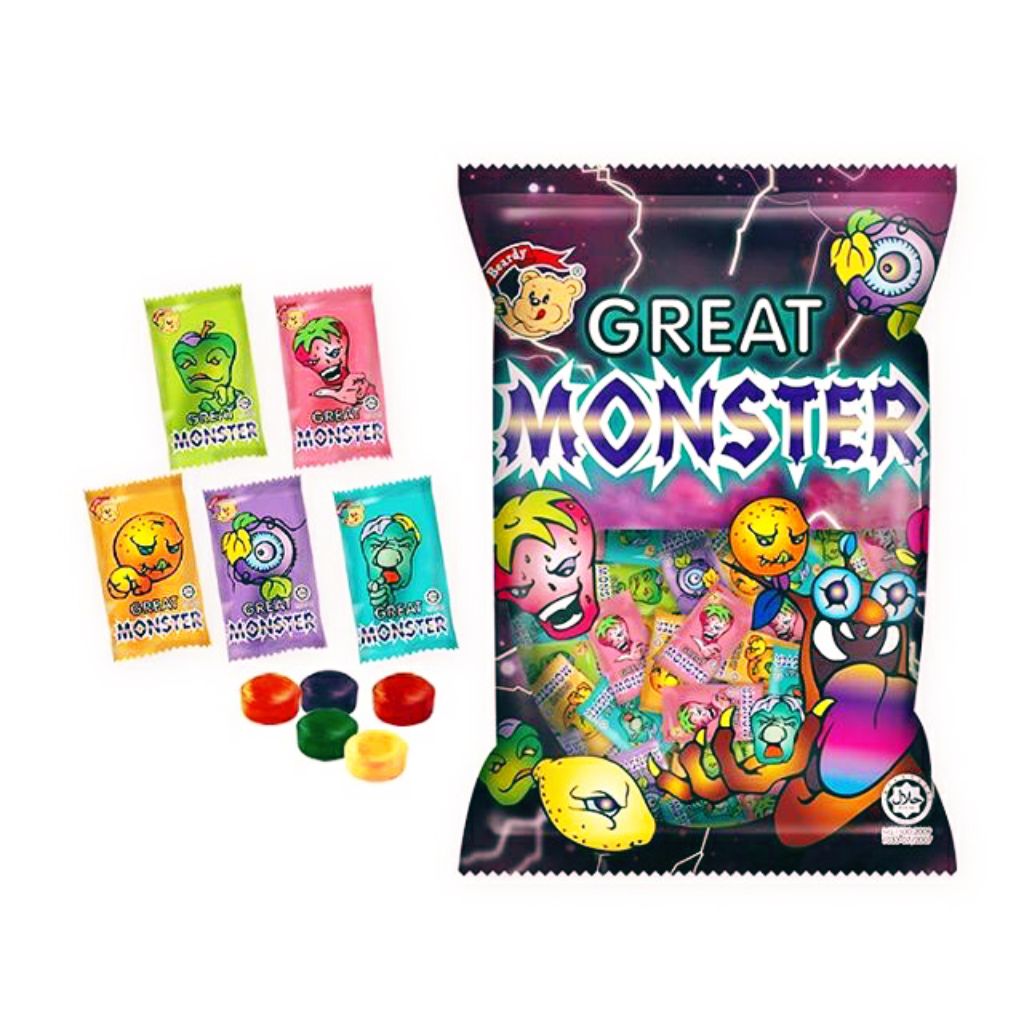 Back when we were in school, we were not allowed to have sweets or snacks in class. However, some kids would smuggle these monster candies into class to scare their classmates. These sweets, when eaten, would change the colour of your tongue to the colour of the sweet. We would often see our classmates with blue or purple tongues and lips. This was definitely a nightmare to our teachers back then who had to pretend to not know that we were eating sweets!
If you want to reminisce the times and have a little fun, but a packet of monster candy through this link here.
Pola Snacks are salty animal crackers with a hollow centre. They used to be sold at school canteens for just 20 cents per packet. Aside from its salty flavour, there is also a sweetness that comes with these animal crackers. The combination of the sweet and salty flavours, coupled with the crunchiness of the crackers make this snack extremely addictive to many of those who grew up in Singapore.
This snack is a little bit rare these days, but we managed to find a shop selling it online on Shopee. Check them out!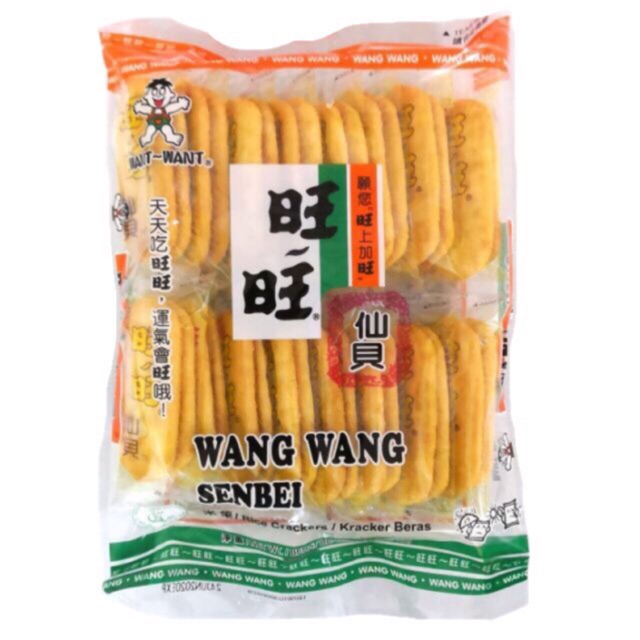 You can never talk about childhood snacks without mentioning Wang Wang. This snack is a long-time favourite for many kids. This sweet and salty cracker is a must-have for excursion trips. We also always receive them in party packets for our classmates' birthday celebrations.
Wang Wang snacks are still very popular among children these days and can be found at major supermarkets. They are also available online!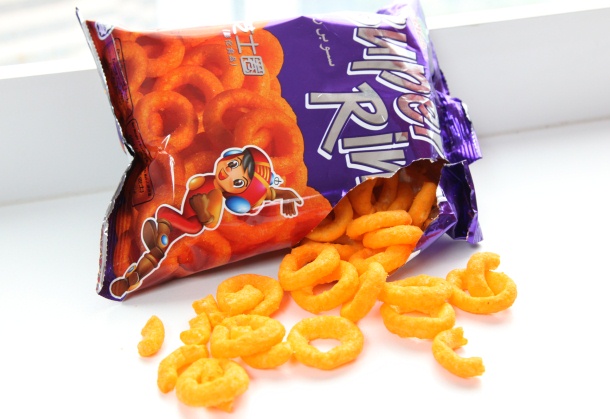 Super Ring is quite the controversial snack. There are two camps of people. The Cheezels gang and those who love Super Ring more than Cheezels. These cheese-flavoured snacks would dye your fingers orange after a satisfying snack time. The best part of eating this snack is licking your fingers after! These cheesy snacks are available here!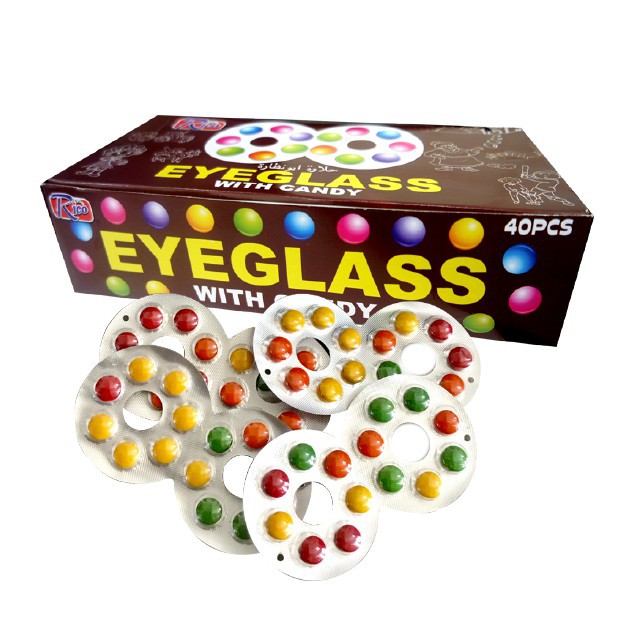 Many kids pretended to be doctors with this bangle chocolate candy. Shaped like prescription pills, we would act like we are swallowing "pills" when we were actually eating these candies. It was a great snack for all to play pretend! Who says we can't play pretend anymore as adults? Get a pack of bangle chocolate candy and have fun!
15. Ding Ding Candy
This snack is called Ding Ding Candy because of the sound that is produced when these candies are being made. A common sight at the Pasar Malam, many of us loved to look in awe as the aunty or uncle prepared our packet of Ding Ding Candy for us. We would always wish and hope that the seller would give us the bigger pieces and squeeze as many candies as possible into the tiny packet. Coated in white icing sugar, these candies slowly melt into your mouth and are extremely addictive.
I'm pretty sure that this article has brought some precious memories from your childhood to mind. After all, these are the snacks that almost every Singaporean grew up with. We all have memories of sharing these snacks with our friends during recess or excitedly buying them for a school excursion trip for your classmates to share on their bus ride to the Jurong Bird Park. We hope that you have taken a trip down memory lane with these best childhood snacks in Singapore.
If you suddenly feel like snacking but do not want to indulge in these childhood snacks right now, check out our guide to our best nuts delivery article!
Or, check this out:
Related posts
Subscribe for newsletter
* You will receive the latest news and updates on Singapore's best trends!