7 Best Online Cooking Classes in Singapore [2021]
Puneeta, 6 months ago
5 min

read
968
Preparing good and delicious food brings us a level of joy and pleasure like no other. Want to cook up different and fresh dishes for your family and friends daily but confused on what to cook or how to cook it? Don't worry; we have curated a list of the best online cooking classes in Singapore!
These Food Playground hand-on online cooking classes are trendy among the Singaporeans where you learn multiple food items from these virtual classes. When you want to cook delicious food items with your team, you must go to this cooking class.
This virtual class helps in building the group together by offering unique programs. The programs are designed so that every member of your team gets appropriate work while cooking an excellent dish.
Prepare your dishes with different presentations after learning from Food Playground classes.
Specialties
They are unique to prepare fascinating and mouth-watering food
They ensure a level of playing and complete interaction for participants.
24 hours open
Address: 24A Sago St, Singapore 059020
Phone: +65 9452 3669
Website: https://www.foodplayground.com.sg/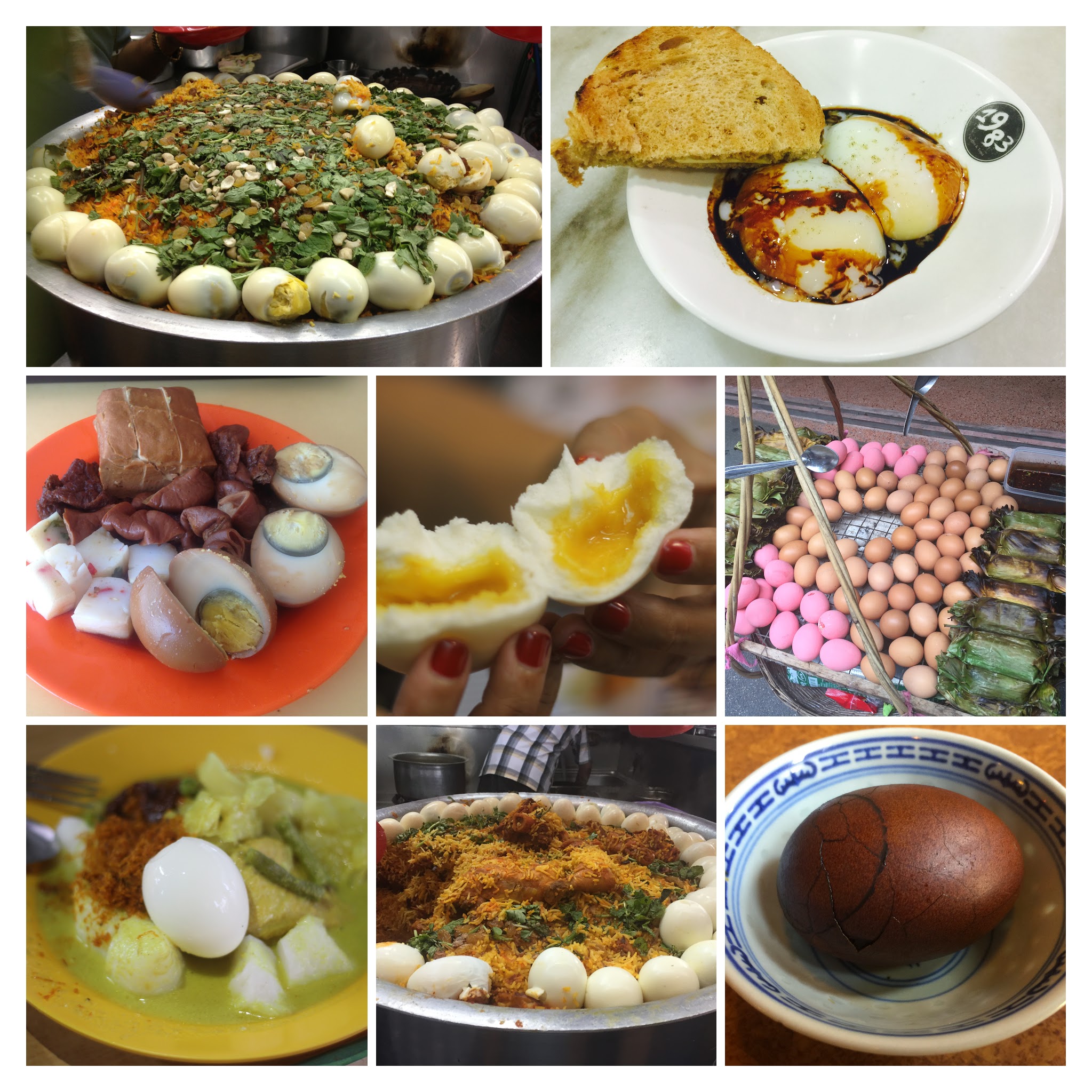 Wok 'n' Stroll offers passionate and amazing virtual Singapore cooking classes. They help in providing hand-on challenges to their clients so that people can learn signature dishes very well.
The excellent chef of this cooking class helps people in learning numerous Asian food items named Malaysian Nasi Lemak, Chinese Dim Sum, Indian Biryani, Popiah, Laksa, Singaporean Noodles, Thai, and Vietnamese dishes.
You will start loving this cooking class because they help teach grandma dishes with the use of Singapore's unique ingredients.
Specialities
Have hands-on free experience with Singaporean Chefs
Learn to cater to the ultimate cocktail party with stylish plating
Address: TEKKA MARKET, Singapore 210665
Phone: +65 8338 3571
The comfortable class size of the Jusbaking virtual class is great for beginners. You can quickly learn all the amazing dishes and also, these dishes are very easy to follow.
The professional team of this cooking class provides great support and confidence to their students. You can learn the use of baking equipment with this cooking class.
The dishes like egg mayo bun, cheese stick, hot dog, and cheese bun get specially made by these classes.
Specialties
Easy to follow and prepare side-by-side
Provides best after class support when you are preparing a dish
Address: Rivervale Walk, Block 107, Singapore 540107
Phone: +65 9233 7935
Website: https://www.jusbakingclass.com/
When you are looking for an exceptional and experienced baking class, you should always go for Brettschneider's baking and cooking school. This cooking class is very famous because of its simplicity and purity of the professionals.
You can have the best weekend with this cooking class, and this virtual class is great as an indoor activity. You can make numerous cakes and puddings with the unique cooking class.
They also help their customers by teaching the five days of bread baking courses.
Specialties
Easy learning from the leading chefs and bakers with their exceptional team members
Raise your passion in the cooking classes that help in the weekly repertoire.
Address: 1 Greendale Ave, Singapore 289495
Phone: +65 6463 5508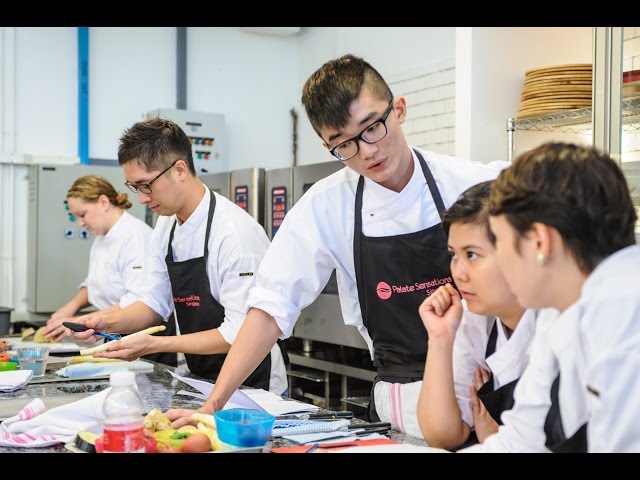 There are various intensive courses offered by the Palate Sensations cooking class in Singapore. The chefs of this cooking class are well-trained and certified.
The chefs of these kitchens help in teaching kids as well as adults. They offer culinary classes to their students so that they can learn food items better with proper understanding.
The supportive team offers challenges and events to their candidates so that people can also have a proper understanding of presentation skills.
Specialties
Deliver exceptional cooking classes with a broad range of recopies.
Famous world chefs to bring Singaporean Kitchen at your home.
Address: Chromos #01-03, 10 Biopolis Rd, Singapore 138670
Phone: +65 6478 9746
Website: https://www.palatesensations.com/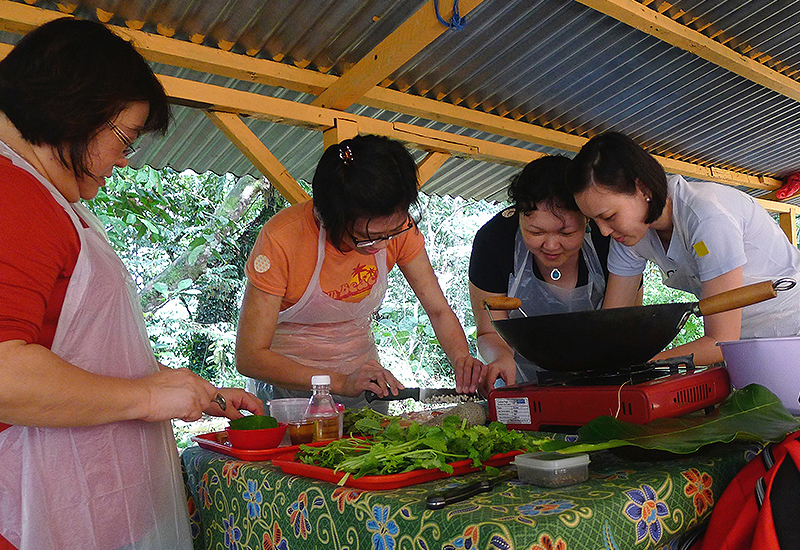 Cookery magic virtual cooking class offers an authentic and traditional cooking experience to their clients. This virtual cooking class also provides Singaporean and Asian cuisine classes.
When you learn foodie items with this cooking class, you will notice the serving of cultural insights of the real Singapore tastes. The touch and feel remain passionate when you learn food items with this cooking class.
The cooking class special offers sit-down meals to clients with a pleasant and comfortable conversation.
Specialties
Get a feel of a touch of magic in the home kitchen with these virtual classes.
A discovery for recreation of authentic tastes of Singapore
Address: 117 Fidelio St, Singapore 458492
Phone: +65 9665 6831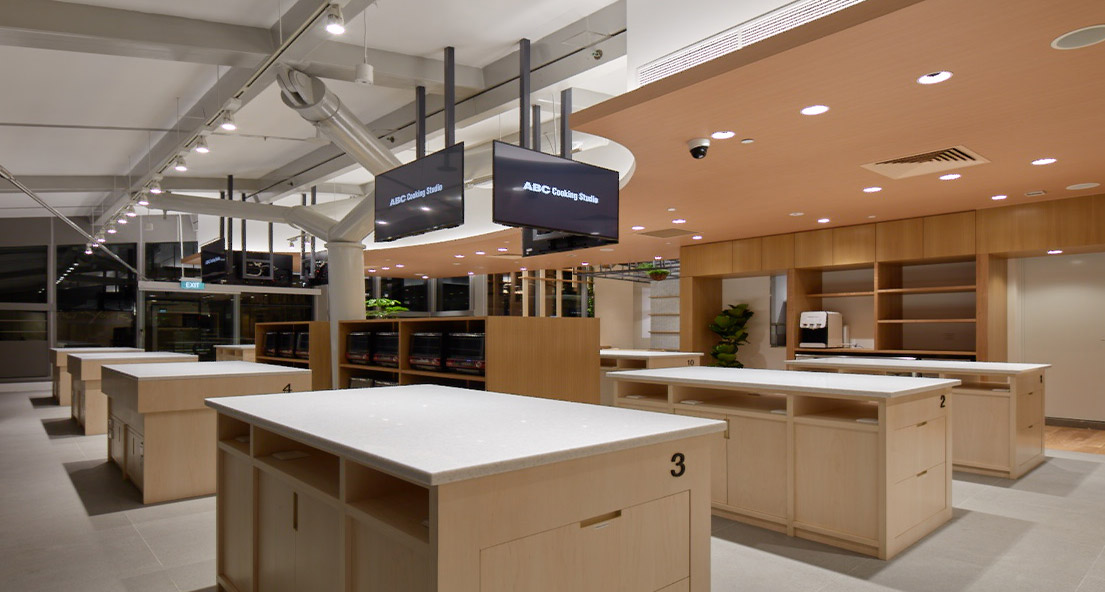 ABC online cooking classes bring a smile when you serve close ones on the dining table with tasty items. The experts of this class consist of professional training from large cooking universities of Foreign.
They ultimately focused on the professional and traditional cooking style, which means they started cooking from the great appearance of the apron. They provide a weekend as well as regular classes to their clients.
This Singapore class plans your lessons under small and compact groups so that experts can quickly focus on their students.
Specialties
Famous Singaporean chefs to bring a smile on your dining table with their dishes
Provide new courses every day for new learning and unique.
Address: 391A Orchard Road #03-12 Takashimaya S.C
Phone:+65 6694 6259
Website: https://abc-cooking.com.sg/
Your kitchen needs to be perfect, and perfection comes with taste. It brings a smile when your face when you enjoy different and delicious occasions. So what are you waiting for? Its time to prepare different mouth-watering and flawless dishes for your family. Get through the best Singaporean classes online so that you can have a stomach-full of dishes at your place. We have helped you by listing the top seven Singaporean online cooking classes. Keep serving your family with the best one from the day itself.
Related topic: 7 Best Online Graphic Design Courses in Singapore
Related posts