26 Best Marriage Counsellors In Singapore [2022]
Emily Hopkins, 3 years ago
21 min

read
7441
We all know that marriage is a lifelong commitment. But what happens when the matrimonial sparks fizzle out halfway for both couples? The once blissful marriage will turn into a warzone. That eventually invites a host of nasty relationship conflicts aka daily squabbles and the giving of cold shoulders. You get the drift. However fret not, as this is where marriage counselling is here to step in to rekindle back that lost love.
Here, many licensed marriage counsellors provide reliable and professional services to couples of all types. From helping them to recognize and resolve conflicts, they also aid as a mediator to both parties. So without further ado, here is our list of the Best Marriage Counsellors in Singapore – all set to give both you and your partner that ultimate couples therapy!
"A great marriage is not when the 'perfect couple' comes together. It is when an imperfect couple learns to enjoy their differences." – Dave Meurer
A certified Gestalt psychotherapist extraordinaire, founder Nicole Chew Helbig uses this method to empower her clients. Regardless of what difficulty they may face in their marriage –from trivial arguments to even messy divorces. But Chew's most sought after niche is in Therapy For Relationship, a highly efficient counselling method that helps couples to overcome and amend the rough patches in their marriage.
Besides marriage counselling, Chew also doubles up as a psychologist for a host of other mental health issues namely anxiety and depression, behavioural addiction, life transition, chronic pains, and trauma. Therefore, this makes her the perfect counselling master when it comes to helping people from different background and status.
As an experienced counsellor, Chew analyzes her patients from head to toe to find out the root of the problem. By doing that, so that she can find the best treatment plan to suit the client's unique personality. And also to help both parties, husband and wife to make the ultimate choice.
| | |
| --- | --- |
| Address | 20 Upper Circular Rd, #01-13 The Riverwalk, Singapore 058416 |
| Contact | (+65) 8797 8848 |
| Operating hours | Monday – Friday: 2 pm – 9 pm |
Highlights
Personal counselling service
Non-discrimination for care & services
Top-notch programs by reliable qualified psychologists
Care Corner Singapore is an NGO that works to support people who need assistance and are less privileged. With excellent interpersonal challenges and functioning care corner top the charts as marriage counsellors in Singapore. To make couples and families happier, they help in building resilience within individuals. Professional psychologists are dedicated to providing superior assistance to the less privileged to make their lives happier and better.
Care Corner always try to stay pertinent to the needs of the community! For doing so, it has continuously strived to offer amazing & innovative programmes through various social service centres to support less privileged individuals and families.
| | |
| --- | --- |
| Address: | 6 Woodlands Square, #03-01 Woods Square Tower 2, Singapore 737737 |
| Contact: | (+65) 6250 6813| ccs@carecorner.org.sg |
| Operating hours: | N/A |
Highlights
Helps individuals heal from pain in relationships
Empowers and equips individuals to build everlasting relationships
Use different techniques in supporting clients to move forward
The Relationship Room is all about empowering and equipping individuals to build lasting relationships that you desire and deserve. It mainly focuses on counselling and coaching for individuals, couples, and families. The lead counsellor, Theresa Pong, who is also the founder and Counselling Director is a certified professional with more than 12 years of working experience helping individuals, families, and couples dealing with marital conflict challenges and depression. She is both a registered counsellor and clinical supervisor with the Singapore Association of Counselling. Theresa is vastly specialized in working with couples-in-crisis to recover from infidelity and those on the brink of divorce. She is highly sought after by media such as The Straits Times to give opinions and views on family and marital matters.
Having a particular interest in couples and family counselling, she helps to journey with individuals and couples to heal from the pain and empower them to make positive and healthy connections through the wide range of therapeutic approaches she has acquired over the years. She uses different psychotherapy techniques in supporting her clients to find the courage, inner strength, and resilience needed to heal and restore relationships. Besides, she always keeps abreast with knowledge in marital and family therapy by attending trainings and conferences; both local and overseas.
| | |
| --- | --- |
| Address | 1 Raffles Place, #19-61, One Raffles Place (Tower 2), Singapore 048616 |
| Contact Details | +65 88506068 | info@relationshiproom.sg |
| Operating Hours | Tue – Fri, 9.00AM – 8.00PM | Sat, 9.00AM – 1.00PM | Sun & Mon, Closed (By Appointment Only) |
In the age of the internet world, finding the right digital platform to reach your consumers is important for every business. Therefore, this is what exactly Safe Space is doing in line with the ongoing global pandemic crisis.
Safe Space understands that every couple requires some kind of anonymity when it comes to relationship problems. With a team of the brightest minds in psychology, they are specially trained to understand each client's personality. So that they can find the root of the problem and resolve it efficiently. All clients have to do is by filling up the form provided by the centre. Besides, there is also a stress test that can be taken online so that the centre can assess a client's condition before therapy. With Safe Space, no one gets judged and their expert counsellors will restore your marriage to its blissful state.
| | |
| --- | --- |
| Address | A Space Between, 10 Anson Rd, #28-14, Singapore 079903 |
| Contact | contact@safespace.sg |
| Operating hours | Monday – Friday: 9 am – 8 pm |
Backed by the roots of psychotherapy in both England and Greece, Maria Micha is a marriage counsellor that you can trust. With years of experience behind her, Micha has worked with clients from all walks of life by first understanding their behavioural patterns. So that these negative patterns can be stopped before they can result in personal, family, and work-related problems.
Micha works through first finding out the root of the couple's marital problems. After successfully doing so, only she will find a solution that can suit both parties. So that they can come to a mutual agreement whether to continue the marriage or put an end to it.
Additionally, the affable and multitalented Micha also uses other techniques such as visualization and hypnotherapy. To date, clients from all walks of life have benefited from the effectiveness of both techniques. Due to that, the end results are nothing but positive.
| | |
| --- | --- |
| Address | 545 Orchard Road, #13-10, Far East Shopping Centre, Singapore 238882 |
| Contact | (+65) 8189 6386|maria@mariamicha.com.sg |
| Operating hours | Monday – Friday: 11:30 am – 9 pm |
Undeniably, the Counselling Paradigm is a highly sought after marriage counsellor service here due to one main reason. They work by utilizing the knowledge of the Emotional Freedom Technique. This therapy is capable of providing couples with a secure attachment. So that they can effectively regulate their emotions. And also get back the groove of their marriage through the proper channel.
With a team of experienced therapists and counsellors, the centre aims to produce a better quality of life and relationships for clients. From online counselling sessions, workshops to a wide range of counselling therapies, The Counselling Paradigm has it all. At there, they cut to the chase as each counselling therapy session only last for about an hour. If not, you can always schedule your next appointment beforehand.
| | |
| --- | --- |
| Address | 2 Hindhede Rd, Singapore 589239 |
| Contact | (+65) 8408 0010| contact@thecounsellingparadigm.sg |
| Operating hours | Monday – Friday: 10:30 am – 7:30 pm |
All In The Family Counselling is your best bet. When it comes to providing the best marriage counselling in Singapore. For starters, they specialize in using problem-solving skills enhancement. This popular technique can help couples to solve their relationship problems. By identifying the root of the problem and rectifying them accordingly. Their certified counsellors are specially trained in the best training centres. Both locally, as well as overseas.
Backed by solid credentials, they provide in-depth marital counseling services. For a myriad of relationship conflicts like intimacy problems, infidelity recovering counseling, divorce counseling to pre-marriage counseling. However, their best-kept secret is their use of accepted theories and methodologies.
| | |
| --- | --- |
| Address | 11 Collyer Quay, Singapore 049317 |
| Contact | (+65) 9030 7239|tammy@allinthefamilycounselling.com |
| Operating hours | Monday – Friday: 9 am – 9 pm |
Alliance Counselling stands out due to its team of multicultural counsellors and psychologists. Highly experienced as well, they can speak a host of other languages and dialects just to communicate effectively with clients. But the centre's main forte is their use of both Gottman and Marathon Therapy to resolve marital conflicts. Gottman Therapy allows individuals to talk about their relationship problems through their perspective. To date, Gottman Therapy is the centre's most successful couples therapy in achieving a long-term healthy relationship. Meanwhile, the Marathon Therapy allows individuals to talk in-depth about their struggles, challenges of the relationship, and its outcome.
Address
501 Bukit Timah Rd, #04-03 & 03-02 Cluny Court, Singapore 259760
Contact
(+65) 6466 8120|admin@alliancecounselling.com.sg
Operating hours
Monday to Friday: 8 am-8 pm
Saturday: 8am-5pm
Sunday: 9am-4pm
Relationship Matters aims to empower individuals to create meaningful connections with the people in their lives. At the core of Relationship Matter's approach is the belief that successful relationships are based on mutual trust and respect, curiosity to seek to know and understand each other better and a commitment to working hard to improve. We apply these principles in our working relationships with clients and professional partners across Singapore and in doing so, provide diverse and high quality counselling, workshops and public talks.
Specializing in couple therapy, Relationship Matters provides quality couple counselling services. Itoffers a wide variety of therapeutic approaches, including that of the Gottman Method Couples Therapy and Emotionally-Focused Couples Therapy.
The quality of the counselling services has been recognized by MSN News, The Asian Parent, Honeykids Asia, MediaOne and Best Of Singapore. Psychotherapists under Relationship Matters have also been interviewed by news outlets such as The Straits Times, The Straits Times (The Big Story), Channel News Asia online, The New Paper, Today Online and Love 97.2FM. Psychotherapists from Relationship Matters have also often been invited to contribute on family life by magazines, websites and forums such as Her World, CLEO, Women's Weekly, Singapore Motherhood, Smartparents, Singapore Brides and RICE Media.
| | |
| --- | --- |
| Address | The Plaza, 7500A Beach Rd, Singapore 199591 |
| Contact | (+65) 9789 6991|info@relationshipmatters.com.sg |
| Operating hours | Monday – Friday: 10 am – 9 pm |
The Lighthouse counselling is the go-to-choice for married couples who are facing relationship problems and need to seek help. Their founder Belinda Lau is a certified marriage counsellor and psychotherapist. For example, her credentials boast of a Master In Counselling, a certificate in the famed Gottman Method Couples Therapy, Level 2 and among others..etc.
Not only that, but Lau is also currently involved in Counselling Perspective. In line with her job as a marriage counsellor, Lau is the best person to seek advice in this area as she adopts an in-depth and personal approach when conducting therapy with her clients. Due to that, she expertly applies concepts such as cognitive behaviour, emotion-focused to even solution-focused – depending on the situation. Communicating with Lau is also not a problem as she is multilingual.
| | |
| --- | --- |
| Address | 10 Anson Rd, #28-14 International Plaza, Singapore 079903 |
| Contact | (+65) 8299 4866|hello@tlhcounselling.com |
| Operating hours | Monday – Friday: 9 am – 7 pm |
Given their namesake, how could you not trust this marriage counselling service? As even though various relationship issues can crop up in a marriage, but with the right help – the situation might turn for the better for all.
For that, there's where Impossible Psychological Services comes in. Backed by a team of experts and dedicate counsellors, they provide quality psychological services to clients who sign up for counselling with them. Their couple therapy and marriage counselling aim to help struggling couples to recognize and resolve various relationship conflicts. Some of their expertise includes areas such as infidelity, conflicts, miscommunication, intimacy problems, and among others..etc. With Impossible Psychological Services, their job is to make the place a haven for couples to vent out all their frustrations and negative emotions – albeit in a positive way.
| | |
| --- | --- |
| Address | 228 Changi Rd, #03-07, Singapore 419741 |
| Contact | (+65) 9688 2790|info@impossiblepsychservices.com.sg |
| Operating hours | Monday – Friday: 9:30 am – 7 pm |
Does the name Cassandra Chiu ring a bell? After all, this Singaporean born psychotherapist is incredibly well known when it comes to the specialized area of marriage counselling.
Besides marriage counselling, Chiu is equally adept at handling other interpersonal relationship issues as well. Issues that are faced by modern Singaporean society daily such as career anxieties, burnout, and even work-related problems. For each therapy session, Chiu will talk to you calmly in a peer-to-peer way to access your thoughts and deepest fears so that she can find out the root of your troubles.
At Cassandra Chiu, the founder herself also offers online sessions and the standard face-to-face sessions. However, if you have a tight schedule, we suggest that you go for the former. Or else, you can just see Chiu's friendly face at the centre.
| | |
| --- | --- |
| Address | 19 Tanglin Rd, #04-01B, Singapore 247909 |
| Contact | (+65) 62690401 |
| Operating hours | Monday – Friday: 10 am – 8 pm |
Highlights
More than 50 years of experience
Incredible functionality and manner of support
Highly qualified counsellors perform ethical practice.
Elephant Therapy & Training is founded by Adriana Giotta, a highly experienced with psychological treatment for all ages and genders for domestic and international clients. The director herself knows the psychology models and psychotherapy, and the clinic is certified under HCPC registered consultant clinical psychologist.
Moreover, ETT experts are focused on providing customized sessions to deal with personalized issues of couples as well.
| | |
| --- | --- |
| Address | 87 Club Street, 3rd Floor, Singapore 069455 |
| Contact | 3138 4692| admin@elephant.com.sg |
| Operating hours | N/A |
Highlights
Cross-cultural assistance
Great hospitality
Psychological workshops & seminars
To fix your marital issues, it is helpful for people to choose Singapore's great counsellors' ITPC. They provide better supervision and facilities for different psychological issues for living a happier life.
Especially, they focus on providing training sessions that strengthen the couple's relationship so that they can grow together. The great counsellors of ISPC help couples resolve differences and find their lost love and get back at their happy married life.
| | |
| --- | --- |
| Address | 360 Orchard Road, #06-08 International Building, Singapore 238869 |
| Contact | (+65) 6734 6463|connect@intlcounselling.com |
| Operating hours | N/A |
Highlights
Marriage Counselling
Premarital Counselling
Therapies for children
To help with excellent counselling services, this NGO assists with a wide range of services that can improve your marriage and family relationships. They are highly experienced counsellors who have been serving the society for more than decades.
Therapies for adult and child-focused services are rendered in counselling and care centres with skilled psychotherapists and consultants for healing and better care.
| | |
| --- | --- |
| Address | Blk 536 Upper Cross Street, #05-241 Hong Lim Complex, Singapore 050536 |
| Contact | (+65) 65366366|info@counsel.org.sg |
| Operating hours | Monday – Friday: 8:30 am – 6 pm |
Highlight
Incredible supervision
Works ethically with experienced counsellors
A convenient way to connect
CPH Counselling is an online marriage counselling service initiated with its services in April 2020 for couples dealing with conflicts during the pandemic. The community psychology hub runs the program to help married couples with their divorce, marital, and parenting issues conveniently. Also, they provide free of cost service to couples. You can online resolve your marital issues easily by signing up on the official website. Isn't it more convenient? Obviously Yes!
The main purpose of the CPH is "Restoring Relationships" which means bringing relationships back to its original state. "We restore clients' relationship with self, with others, and with the world around." Says Peter Tan – Director, Community Psychology Hub
| | |
| --- | --- |
| Address | 3779 Jalan Bukit Merah, #03-01 Community Hub, Singapore 159462 |
| Contact | contactus@cph.sg |
| Operating hours | Mon – Fri: 9 am – 5 pm |
Highlight
Highly experienced staff
Provides unbiased assistance
Awarded with work-life excellence award
Focus on the Family Singapore is one of the most reliable choices to make for the marriage counsellors in Singapore. They are highly experienced with their work and aim to provide support to married couples by fixing their marital issues using different programs. The aim is to nurture and give support to native married couples for being happier in their lives.
The organisation came into action in 2002 and the founder was Mr Tan Thuan Seng. It has conducted numerous workshops and seminars to assist couples, individual adults and even kids in helping them with their relations. In addition, FOTF (Focus On The Family) operates charity as they have good relations around the globe. Currently, they are working with 12 global affiliates to help people around the world.
| | |
| --- | --- |
| Address | 9 Bishan Place, #08-03 Junction 8 Office Tower, Singapore 579837 |
| Contact | (+65) 63361444|focus@family.org.sg |
| Operating hours | Monday – Friday: 9 am – 6 pm |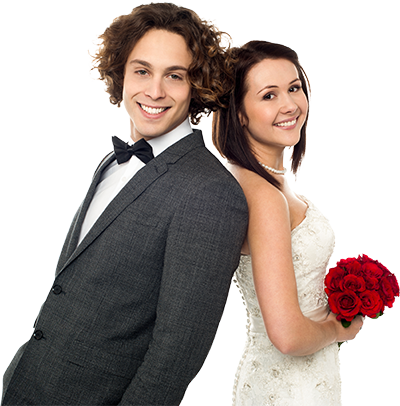 Highlights
Registered and experienced professionals
Assistance to pre-martial couples and married ones
Great hospitality
The olive branch counselling services manage to provide the best services to the users to attain a healthy bond with their loved ones. They have a team of the executive who deals with effective change with different therapies to build a healthy relationship. The professionals in psychology, counselling, and psychotherapy make a person learn better about a happy married life to improve the relationship and maintain peace.
Nevertheless, 'The olive branch counselling service' is best known for the excellent courses that tackle the couple's problem and deal with the issue that is ruining the relationship. It is easy to book an appointment with psychologists and find your lost love with a loved one, indeed.
| | |
| --- | --- |
| Address | 229 Mountbatten Road, #02-32 Mountbatten square, Singapore 398007 |
| Contact | (+65) 8322 8861 |
| Operating hours | Everyday Appointments are must |
Highlights
Deals with stress and anxiety issues
Great mediation services
Excellence in psychology, counselling, and mental health
Fernhill Psychology and Counselling are one of the reliable names in the forte of counselling in Singapore since 2003. The place is located in a quiet and beautiful area where maximum assistance can be provided to the clients. The highly qualified psychologists and specialists are dedicated to assisting clients for the best. With the talks and other therapy and sessions, specialists will help you overcome all the trauma together as a couple and make you a better person individually.
They provide a variety of therapies that help unveil the emotional side of the couples so that they can understand each other better. Besides, they excel in their job and adhere to higher standards of professionalism in counselling and allowing the client to feel the utmost comfort. The experienced faculty comes from the UK, Singapore, Europe, and Australia. from marriage counselling to youth and children focused counselling, every service is provided at Fernhill counselling centre.
| | |
| --- | --- |
| Address | 27 Woking Rd, Singapore 138705 |
| Contact | (+65) 96234461|contact@fernhill.com.sg |
| Operating hours | Mon – Fri: 9 am – 8 pm |
Highlights
Approved under the registry of societies in 1998
Full member of the national council of social service
Strengthen families with the right programs and talks
Pastor Calvin lee started an organisation with his team for leading society and serving it in the year 1998 to benefit society. REACH family was initially settled at the Blk 187 Bishan street 13; however, with the growth of the organisation REACH, a community spread as well. It is the right decision for married couples hassling with their marriage life to get consultation here and attain the best results certainly.
There are precisely four services that they offer to their clients that are family service, youth service, counselling service, and senior service. In all of these services, they enlighten people to share thoughts and fix their relationship.
| | |
| --- | --- |
| Address | Bishan Street 13, #01-475 Block 187, Singapore 570187 |
| Contact | (+65) 6801 0730 |
| Operating hours | Mon – Fri: 9 am – 6 pm |
Highlights
Online service of therapists available
Variety of services to assist better
An international team of specialists
The Counselling Place is a reliable choice when looking for the right marriage counsellor in Singapore. The experienced and qualified experts will help you to understand the problem and fix it eventually for overtime. The counselling place adheres to the higher standards of life coaching and psychologists in Singapore, and they excel at their job certainly.
From life coaching to couple counselling, experts here will help you out with everything certainly. Marriage therapies are extremely helpful in making things accurate between couples and correcting the relationship accordingly. Instead of letting your strong bond go in vain, in fact, great counsellors here who may help to fix the problem between the married couple.
| | |
| --- | --- |
| Address | 105, #07-01 Cecil St, Singapore 069534 |
| Contact | (+65) 3157 7499|tcpapt@gmail.com |
| Operating hours | Mon – Fri: 9 am – 6:45 pm |
Highlights
Experienced and caring psychologists & therapists
Professional and ethical standards
Regular training & workshops
Neuropsychological & social assessment
The Center for Psychology not only helps you with relationship issues but also with other neurological problems. The great counsellors of the centre provide professional services for couples, families, and individuals on multiple issues.
Also, some great professionals can assist in improving your marriage and preventing your marriage from failing. Undoubtedly, they are rated as one of the finest counsellors in Singapore.
The experienced and trained counsellors will look in-depth at the relationship and help you find the root cause of frequent conflicts. And thus, they help you learn to disagree without offending each other.
| | |
| --- | --- |
| Address | 491B River Valley Road, #04-01 Valley Point Office Tower, Singapore 248373 |
| Contact | (+65) 6733 2893 | contact@center4psy.com |
| Operating hours | Monday – Friday: 10.00 am – 6.00 pm & Saturday: 9.00 am – 3.00 pm |
Highlights
Highly experienced centre
Top-rated by customers
Various couple therapies for strengthening the relationship
Mr Horatio Lee is the founder of the Good Luck Friends marriage consultancy where he tackles the problems of couples by understanding the root cause. With the right couple of therapies, it becomes easier for them to deal with issues ruining the beautiful bond between couples.
They do render online services of marital consultancy and help couples resolve the marital issues in situations like COVID-19. The online matchmaking services are also provided for assisting the singles in finding the love of their life. Also, they are one of the top recommendations in Singapore for consultancies and matchmaking services.
| | |
| --- | --- |
| Address | 35 Selegie Rd, Singapore 188307 |
| Contact | +65 6336 5112 |
| Operating hours | Monday – Friday: 1.00 pm – 8.15 pm |

Highlights
Approved by Institution of public character
Educational workshops for couples
Assists with marriage counselling, kids therapies and individual assistance
Eagles Mediation & Counselling Centre ltd was established in 1997 to bring hope to be broken and failing marriages. EMCC aims to build a happy Singaporean society with healthy relationships and loving bonds. They are registered as a charity and the national council of social service (NCSS), and Institution of public character (IPC) also approved them.
Marriage is not everyone's thing, but people who are willing to strengthen their bonds with partners and resolve all the misunderstandings can get assistance from EMCC. The tried and tested therapies and methodologies help manage the conflicts and understand the root cause of marriage failure. EMCC is one-stop for people willing to strengthen relationships with their loved ones and get out of the emotional trauma.
| | |
| --- | --- |
| Address | 331 Odeon Towers, #22-01/06, Singapore 188720 |
| Contact | +65 6788 8220|services@emcc.org.sg |
| Operating hours | Monday – Friday: 9.00 am – 6.00 pm |
Highlights
Top in matchmaking and couple consultancies
Well trained consultants
Great ambience
Society W offers an incredible option to rely on when it comes to managing marital life. Society W is a great consultancy aiming to improve the married life of marital couples. They have well-trained consultants, psychologists, and relationship coaches who do a great job making marital life a little better. Couples who are eager to work on their failing marriages can pick Society W, one of the most reliable marriage consultants in Singapore.
They are assisting singles in finding the right match and assisting existing married couples in making the failing marriages successful. The highly professional consultants are great at their job as they perform different therapies that are immensely helpful. People should be choosing for reliable services from the reliable Singapore consultancy.
| | |
| --- | --- |
| Address | 25 Lor Telok, #02-01, Singapore 049037 |
| Contact | +65 6904 9290 |
| Operating hours | Monday – Friday: 10.00 am – 7.00 pm |
Highlights
Various Courses for developing a healthy relationship.
Non-judgemental Consultancy.
Highly experienced relationship coaches.
The Prowise Marriage Consultancy (PMC) helps improve relationships between married couples and fix their individual issues. Most relationships are ruined due to personal traumas, and Prowise relationship experts understand this aspect very well. Along with improving relationships, they help couples to become between on an individual basis.
You can attain assistance for relationship issues, parenting, family issues, children issues, and others. They are really popular on social media platforms due to their reliable services. For married couples struggling to prevent their marriage from failing, surely find a ray of hope at Prowise Marriage Consultancy to add the spice of love in marriage all over again.
| | |
| --- | --- |
| Address | 10 Anson Rd, #26-10 International Plaza, Singapore 079903 |
| Contact | +65 9145 1182 |
| Operating hours | N/A |
In sum, every marriage has its ups and downs. Regardless of whether you are a newly-wed or a long-time married couple who have seen it all. But ultimately, the key to a good marriage is to compromise and adjust to each other's quirks. If not, you can just make the first step by checking out our Best Marriage Counsellors In Singapore!
However, we know that marriage is not everybody's cup of tea. So if you are a someone who is still single, mingle and seeking for some romance, we suggest you check out our Best 25 Online Dating Apps In Singapore!
Written By: Lim Su Yee
Emily Hopkins
I'm an accomplished and detail-driven content writer with copious experience in producing compelling, engaging and flawless content for a variety of blogs and websites for several years.
Related posts
Subscribe for newsletter
* You will receive the latest news and updates on Singapore's best trends!