15 Best Car Leasing Companies in Singapore [2021]
Hopkins, 4 months ago
11 min

read
674
Although we can move around towns visiting the best places in Singapore using public transport, leasing a car sounds more comfortable and convenient. Moving in leased cars is stylish whether for business or personal errands.
There are a variety of best car leasing companies in Singapore. The companies are affordable, convenient, and offer fully serviced vehicles. Leasing also makes it possible to enjoy great rides without having huge sums at your disposal. You can also change your trips anytime you want.
If you are stuck where to get the best car leases in Singapore, here are the companies you should check out.
Bolt Car Leasing is a highly reliable and affordable car leasing company in Singapore. It offers you your dream car with a straightforward acquisition process. You'll enjoy both short-term and long-term leasing, which gives you the flexibility of choosing how long you need your lease.
Bolt car offers reliability and various fleets that suit your everyday travel needs. Whether you need leases for that picnic, road trip, or home use, the leasing company has cars that meet all your needs. The company looks into your budget and suggests a vehicle that best suits your budget. With clean, well-maintained vehicles and good customer service, you have every reason to check out Bolt Car leasing.
The company's excellent services include:
It has quality cars
No limitations on mileage
It offers you roadside assistance
The company offers affordable rates
Ride Now offers the best car rental service that is unmatched. With a variety of cars, you get a vehicle of choice at Ride Now. The car rental service allows customization of their cars to suit your specific needs.
Ride Now stands out from other car rentals since it provides excellent customer care service. Their customer support is 24/7. You, therefore, enjoy reliable services at any given time. Ride Now is ideal for customers who need to enjoy car rentals on a budget with competitive prices in the market.
Other benefits you get when you lease Ride Now include:
A variety of vehicles to choose from
Different car rentals periods available from daily to monthly
The helpline is available 24/7
Their prices are affordable
It offers discounts for longer leases
With exemplary customer recommendations on Facebook and Google, you can rest assured of quality and comfortable rides.
Global Advance Leasing company provides different car services. It has more than two-decade experience, thus offers you quality and expert services. Some of the benefits include a commercial lease, limousine service, car rental, and car leasing.
Global Advance leasing is highly reliable. The acquisition process is hustle free. You get adequately maintained cars which are very safe and will offer your utmost satisfaction. With customer recommendations on Facebook and Google, you can rest assured that you will be a happy client.
The company also boasts of professional and highly skilled mechanics. The maintenance service is up to standard. Whatever your car need is, Global Advance Leasing will undoubtedly meet your requirement.
The company's excellent services include:
It offers you unlimited mileage
Roadside maintenance is available
Their prices are affordable
It provides you with a variety of cars
Ace Drive Car Rental is one of the leading car rental services in Singapore. It offers different car models from sports, luxury, BMW, Mercedes-Benz, Maserati, Porsche, exotic, and Volvo. Other available brands include the Honda cars and Toyota.
What sets Ace Drive Car Rental apart from other car rentals is its good international reputation and a variety of fleets. Ace Drive Car Rental offers Weekly Car Rental, short term car rental, yearly rentals, wedding car rentals, and weekly rentals. With budget car rentals that suit your needs, the car rental service will provide you a comprehensive car rental service that meets your needs.
The benefits you get when by leasing Ace Drive Car Rental includes:
Complimentary replacement vehicle available during servicing
Switch vehicle option available when needed
Malaysia drives available
24/7 customer care service available in case of an emergency or breakdown.
Avis Singapore tops the car leasing companies in Singapore. They offer short term rental for up to one month and long term rental for up to 11 months. Avis is extremely affordable in terms of price and they are the oldest rental company in Singapore – which means that you are in safe hands!
Avis Car Lease is your long-term solution to avoid the inconveniences and massive cost of owning your own car. Whether you need a brand new extravagance car to travel to your next power meeting, or a simple compact car to meet your budget or even a logistical van for the weekend, Avis has the vehicle for you.
Avis Singapore benefits:
Exceptional client service
Wallet-friendly down payment and car lease
Repayment terms are flexible
Monthly leasing deals
This car leasing company offers luxurious vehicles with an extended leasing time. The luxurious brand they offer include BMWs, Nissans, Toyota, Chevrolet, and Mazda. The car leasing starts at $1000 per month, which is a reasonable market rate in Singapore.
The leasing term can be more than a year. You can, therefore, use your leased car for business or personal use. This fantastic offer is suitable for people on a budget.
The leasing company has other pecks such as Chauffer drives, availability of wedding rentals, and rides to destinations like Malaysia. The company also partners with other partners to offer a variety of cars at an affordable price.
The customer care service is customer-oriented. When you decide to hire a car with Island Car Rental, the company links you with the customer care representative who guides you in the process.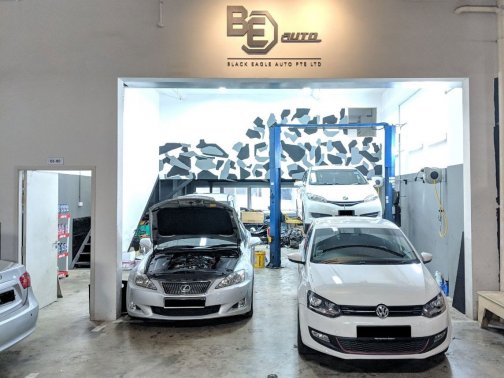 Black Eagle rental is another best car Rental in Singapore. Similar to island car rental, it offers long car leases with flexible repayments to clients. A client needs to provide a budget, and the company provides a car that is within the budget.
There is a wide variety of cars to choose from like SUV, Sedans, compact, commercial vehicles, and luxury drives. The company offers replacements and car-sharing services which are ideal for long trips.
Other pecks from the company include special promotions every week and car service. The company also offers car-sharing and car replacements in case of breakdowns. With excellent service, you are stress-free and assured of long drives without hitches on the road.
My rental car was established to solve the frustration of leasing cars. The company's mission is to make car leasing a happy experience to customers.
The company has an excellent customer care service, therefore, ensuring that clients find the car of their choice. The vehicle can either be rented or purchased with very few difficulties. The customer's preference and budget are given due consideration while selecting a suitable car.
The rental car service is ideal for clients who are keen to save money. The monthly repayment makes it attractive and manageable.
The company's excellent services include:
A monthly repayment option is available to customers.
You can change cars at any given time.
Maintenance service offered.
The company has been in existence for over thirty years. It offers a variety of services such as Automotive engineering, car maintenance and service, insurance, repairs, wheel alignment, Air cone service, and towing service.
This car leasing entity has always guaranteed professional service in line with modern technological developments in the market, hence winning an award for the best service and repair in 2020. With a team of experienced mechanics, a client gets timely and quality car service.
Asia Express Rental another best car rental in Singapore. The car rental has low budget cars as well as expensive models. The company also offers good deals on expensive models. With a daily budget of $75, a client can choose any model from low-cost cars.
Picking your rented car or dropping it off becomes very easy since the company is in Singapore.
Other benefits you get when you lease with Asia Express include:
Very reliable services.
Free repairs in case of a breakdown.
Replacement of vehicles if the need arises.
24-hour customer care service.
Drives to Malaysia allowed on selected car models.
All cars on rent are legal.
Discounts are available for longer leases.
With all the above pecks, you will have peace of mind when driving your rented car.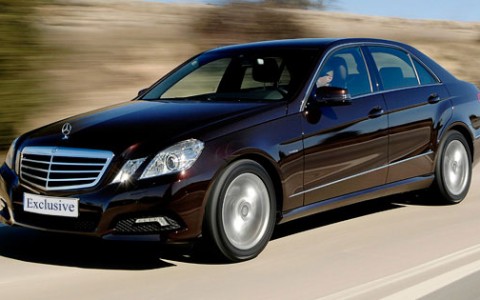 This rental car rental offers long term leases that are utilized by ex-pats, locals, and foreigners. The company customizes the contract to suit the needs of customers. Whether the rent is long term or short term, the company tailors the ride to meet your needs.
It prides itself on having a variety of cars to select. The models include BMW, Hondas, and commercial vans. The car prices are different depending on car models. Besides, they are spacious, and you can always choose from a wide range of models.
The company also offers the following services:
Affordable monthly packages for personal or company use.
Free delivery and pick up to your doorstep.
Driving to Malaysia is allowed at an affordable fee.
Standard fleets are available at a budget-friendly price.
With a quality 5- star service to clients, customers get good car models, reliable cars with maximum comfort.
Wearnes Car Leasing has been in business since 1979. It, therefore, has experience in car rental service in Singapore. Wearnes Car Leasing is consequently reliable, convenient, and offers you authentic services.
It has various high-end cars, including Land Rovers, Aston Martin, Bentley, Infiniti, Jaguars, and Renaults. While their rates are high, their well maintained and classy cars are worth every coin. Those who do not fancy luxury cars have a variety of cheaper sedans that can be budget-friendly.
The benefits you get when you hire Wearnes Car Leasing include:
Long-term leases are available
It offers a variety of high-end cars
You can get customized car rentals according to your needs.
At Wearnes Car Leasing, you enjoy professional pre-sale and after-sale services. It, therefore, becomes your ultimate one-stop car leasing solution
SG Cash N Cars services are pretty much affordable. They have an extensive vehicle catalog, which features small cars, luxury sedans, vans, and SUVs.
SG Cash N Cars offers you convenience in car hire services. It provides rental and leasing, insurance, and financing. Its business concept is to provide its clients reliability in a variety of its services.
You'll enjoy excellent services on a long-term basis at SG Cash N Cars. It takes care of all the requirements for running commercial vehicles such as insurance renewal, road tax, car repairs, regular servicing, and checks.
Other benefits you get at SG Cash N Cars include:
A variety of cars
It offers affordable rates
The company has excellent customer care service
Customers are happy with the free and valuable advice on car rental and acquisition that SG Cash N cars offer. You can rest assured that the company is a go-to for all your mobility needs.
With more than 30 years' experience in the motor industry, Fulco Leasing company is an established Singapore brand. With a team of dedicated and professional staff, you get quality service from experts.
The company offers you customized programs that suit your needs. With a fleet of well-maintained vehicles, 24/7 customer care service, and mechanics on standby, you get peace of mind with their services. Fulco leasing understands its customer's preferences. The company, therefore, offers you any car of choice once you place your order.
The benefits you get at Fulco Leasing include:
Affordable leases every month
A variety of car brands are available
It has a team of professional mechanics
Discounts are available for long leases
With a variety of short term and long term leases, you enjoy discounts and promotions from time to time.
Think One Leasing is one of Singapore's established car leasing companies. The establishment has been in business since 1992. It believes in offering its customers the best services, providing a customized solution to its clients' needs, and being a one-stop solution for all motoring needs.
With various brands such as the BMW, HINO, Isuzu, Mercedes-Benz, Nissan, and Fuzo, Think One Leasing will certainly have whichever options you want at their disposal. Their team of professionals offers valuable advice on pre-sale and after-sale services.
Other benefits you get at Think One Leasing include:
A variety of brands are available
It offers affordable rates
Full maintenance services are available
Unlimited mileage
Think one boost of modern fleets in Singapore. It also offers you reliability and affordability that is unmatched.
The above best car leasing companies in Singapore offer reliable and customized services to clients. You will always get a car within your budget. Most companies have a variety of models to pick from. Customers should, however, read the terms and conditions of the lease. For instance, you should understand cases where additional charges apply. You also need to have a valid driver's license and take good care of the leased car.
Hopkins
I'm an accomplished and detail-driven content writer with copious experience in producing compelling, engaging and flawless content for a variety of blogs and websites for several years.
Related posts