7 Best Car Leasing Companies in Singapore
Hopkins, 4 weeks ago
0
5 min

read
231
Although we can move around towns visiting the best places in Singapore using public transport, leasing a car sounds more comfortable and convenient. Moving in leased cars is stylish whether for business or personal errands.
There are a variety of best car leasing companies in Singapore. The companies are affordable, convenient, and offer fully serviced vehicles. Leasing also makes it possible to enjoy great rides without having huge sums at your disposal. You can also change your trips anytime you want.
If you are stuck where to get the best car leases in Singapore, here are companies you should check out.
Avis Singapore tops the car leasing companies in Singapore. They offer short term rental for up to one month and long term rental for up to 11 months. Avis is extremely affordable in terms of price and they are the oldest rental company in Singapore – which means that you are in safe hands!
Avis Car Lease is your long-term solution to avoid the inconveniences and massive cost of owning your own car. Whether you need a brand new extravagance car to travel to your next power meeting, or a simple compact car to meet your budget or even a logistical van for the weekend, Avis has the vehicle for you.
Avis Singapore benefits:
Exceptional client service
Wallet-friendly down payment and car lease
Repayment terms are flexible
Monthly leasing deals
This car leasing company offers luxurious vehicles with an extended leasing time. The luxurious brand they offer include BMWs, Nissans, Toyota, Chevrolet, and Mazda. The car leasing starts at $1000 per month, which is a reasonable market rate in Singapore.
The leasing term can be more than a year. You can, therefore, use your leased car for business or personal use. This fantastic offer is suitable for people on a budget.
The leasing company has other pecks such as Chauffer drives, availability of wedding rentals, and rides to destinations like Malaysia. The company also partners with other partners to offer a variety of cars at an affordable price.
The customer care service is customer-oriented. When you decide to hire a car with Island Car Rental, the company links you with the customer care representative who guides you in the process.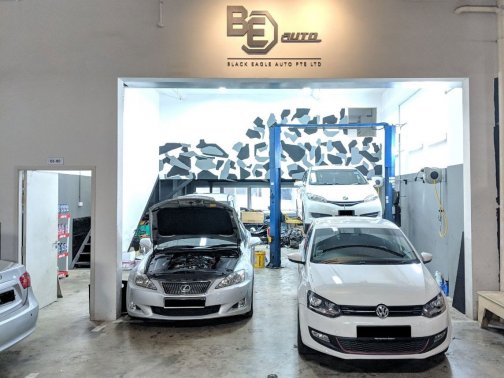 Black Eagle rental is another best car Rental in Singapore. Similar to island car rental, it offers long car leases with flexible repayments to clients. A client needs to provide a budget, and the company provides a car that is within the budget.
There is a wide variety of cars to choose from like SUV, Sedans, compact, commercial vehicles, and luxury drives. The company offers replacements and car-sharing services which are ideal for long trips.
Other pecks from the company include special promotions every week and car service. The company also offers car-sharing and car replacements in case of breakdowns. With excellent service, you are stress-free and assured of long drives without hitches on the road.
My rental car was established to solve the frustration of leasing cars. The company's mission is to make car leasing a happy experience to customers.
The company has an excellent customer care service, therefore, ensuring that clients find the car of their choice. The vehicle can either be rented or purchased with very few difficulties. The customer's preference and budget are given due consideration while selecting a suitable car.
The rental car service is ideal for clients who are keen to save money. The monthly repayment makes it attractive and manageable.
The company's excellent services include:
A monthly repayment option is available to customers.
You can change cars at any given time.
Maintenance service offered.
The company has been in existence for over thirty years. It offers a variety of services such as Automotive engineering, car maintenance and service, insurance, repairs, wheel alignment, Air cone service, and towing service.
This car leasing entity has always guaranteed professional service in line with modern technological developments in the market, hence winning an award for the best service and repair in 2020. With a team of experienced mechanics, a client gets timely and quality car service.
Asia Express Rental another best car rental in Singapore. The car rental has low budget cars as well as expensive models. The company also offers good deals on expensive models. With a daily budget of $75, a client can choose any model from low-cost cars.
Picking your rented car or dropping it off becomes very easy since the company is in Singapore.
Other benefits you get when you lease with Asia Express include:
Very reliable services.
Free repairs in case of a breakdown.
Replacement of vehicles if the need arises.
24-hour customer care service.
Drives to Malaysia allowed on selected car models.
All cars on rent are legal.
Discounts are available for longer leases.
With all the above pecks, you will have peace of mind when driving your rented car.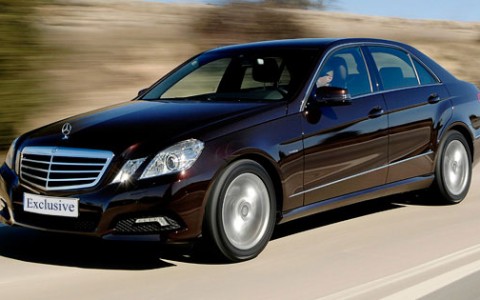 This rental car rental offers long term leases that are utilized by ex-pats, locals, and foreigners. The company customizes the contract to suit the needs of customers. Whether the rent is long term or short term, the company tailors the ride to meet your needs.
It prides itself on having a variety of cars to select. The models include BMW, Hondas, and commercial vans. The car prices are different depending on car models. Besides, they are spacious, and you can always choose from a wide range of models.
The company also offers the following services:
Affordable monthly packages for personal or company use.
Free delivery and pick up to your doorstep.
Driving to Malaysia is allowed at an affordable fee.
Standard fleets are available at a budget-friendly price.
With a quality 5- star service to clients, customers get good car models, reliable cars with maximum comfort.
The above best car leasing companies in Singapore offer reliable and customized services to clients. You will always get a car within your budget. Most companies have a variety of models to pick from. Customers should, however, read the terms and conditions of the lease. For instance, you should understand cases where additional charges apply. You also need to have a valid driver's license and take good care of the leased car.
Hopkins
I'm an accomplished and detail-driven content writer with copious experience in producing compelling, engaging and flawless content for a variety of blogs and websites for several years.
Related posts
Subscribe for newsletter
* You will receive the latest news and updates on Singapore's best trends!
Trending Posts