7 Best Zoom Hacks You Should Know [2022]
Navkiran, 3 years ago
4 min

read
6051
With everyone working from home in this pandemic, Zoom has become a companion to navigate through the meetings. You can communicate with your teammates and even enjoy a happy hour together after work.
We have listed the 7 Best Zoom Hacks to enhance your online video meeting experience and make it easier for you to control it. With these simple hacks and tricks under your sleeve, you can easily master video meetings on zoom!
1. Look presentable with the filters
Zoom has an option to beautify yourself with the touch up my appearance setting so you can look presentable. In case you don't wish to get ready yet or are unbothered, this hack will come in handy.
One of the best zoom hacks is definitely to look good without any makeup on. You can cover all your flaws with this feature. Thus, you can attend your meeting feeling relaxed and fidgeting too much about your appearance.
2. Make Your Background Interesting
You can transport yourself anywhere, even while you are stuck at home. Choose from custom backgrounds like beaches, mountains, and outer space to make your background fun and interesting. All you need to do is just click on settings and virtual backgrounds, and just upload an image to make your own custom background. You can make your house look clean and inviting with custom backgrounds. However, do check that your system is compatible with these changes.
It can be a tedious job to meet deadlines while looking good and ensuring that your house is free from mess. These virtual backgrounds will help you be ready for a meeting in a minute without fretting too much. You can also create an entertaining and humorous background to make the meeting a little more fun.
3. Keep your audio mute and video off by default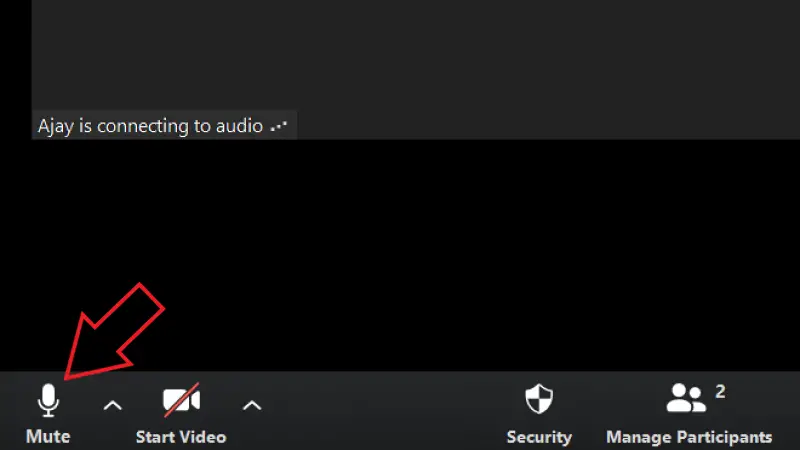 Catch on to the trend of entering the meeting silently without showing people that you just woke up. You cannot mute audio and camera hastily in the video meeting and not get noticed at all. Just go to the settings and click on audio to the mute microphone when joining a meeting.
Similarly, to turn off the video meeting, click on the video icon, and then turn off my video when joining a meeting. Also, you can use the spacebar button to speak when your call is on mute without unmuting the mic.
4. Use emojis to react on the screen

You can use the emoji reactions to show your thoughts and approval in a meeting if you are muted, or if there are too many participants. There is a thumbs up and clapping emoji to react with, so there is no interruption in the meeting.
To speak in meetings, you can also use the raise hand emoji and communicate a query with the host. You will find the reaction tab at the bottom of the meeting screen. The emoji reactions will disappear after five seconds. I personally think this is one of the best zoom hacks hands down!
5. Share your screen
If you want to hold a presentation and work at the same time, Zoom allows you to share the screen for a meeting with other participants. You can also play fun games and watch something with the participants in the video conference.
Zoom will give you the option to share the entire desktop or just one window that you have on the screen. You can do this by clicking the share screen icon at the bottom of the meeting screen. To end the screen-sharing, simply click on the red stop share button.
6. Record your meeting
You can record your video meeting from settings by clicking on the recording option. There can be several reasons like making notes or references to the work information for you to record the session. After the video meeting is over, the recorder file will be saved to your computer for you to view in the future.
7. Time cap the meetings
Generally, meetings can go for hours straight without even the realization of time. If you set a time limit on your meeting, you will be able to save a lot of productive time. In the free version of zoom, you can set a time limit of 40 minutes. This will encourage all participants to work at maximum productivity within the set time.
With the list of best zoom hacks, you can make your Zoom meeting entertaining, full of information, and fun at the same time. You can create a work environment while working from home with the app. We hope you will have a better video conferencing experience with these best Zoom hacks.
Checkout: 7 Best DIY Hacks to Disinfect Your Homes
9 Best Study & Desk Lamps in Singapore for your Eyes
7 Best Digital Locks to Buy in Singapore
Written by: Navkiran
Navkiran
Navkiran loves content just as a fish loves water. She is a writer, a columnist, and a passionate blogger.
Related posts
Subscribe for newsletter
* You will receive the latest news and updates on Singapore's best trends!