7 Best Yoga Mats in Singapore [2021]
Puneeta, 3 years ago
5 min

read
3391
Yoga is about fitness for the body and soul. If you are determined to develop your inner yogi, you definitely need a yoga mat. To help your purchase decision, here are the best yoga mats in Singapore you can buy today.
To get the perfect body, suit up with the Camel Yoga Mat that measures around 185 x 80 x 1.3 cm. This yoga mat has a thickness of around 13 mm which provides a perfect cushion for your soles. You can perform any yoga poses with this wide and elongated yoga mat without hassle.
Moreover, this mat is made of a rebound foam with a honeycomb structure to provide strengthened cushion resilience. The two-way horizontal lines prevent you from slipping when performing difficult yoga poses. The lines on the mat add friction and provide an additional anti-slip layer.
Above all, this yoga mat does not absorb water, and hence you can easily clean and dry the mat in a few hours. This is truly the best yoga mat in Singapore!
Key features
Durable and lightweight
Non-stick and non-toxic material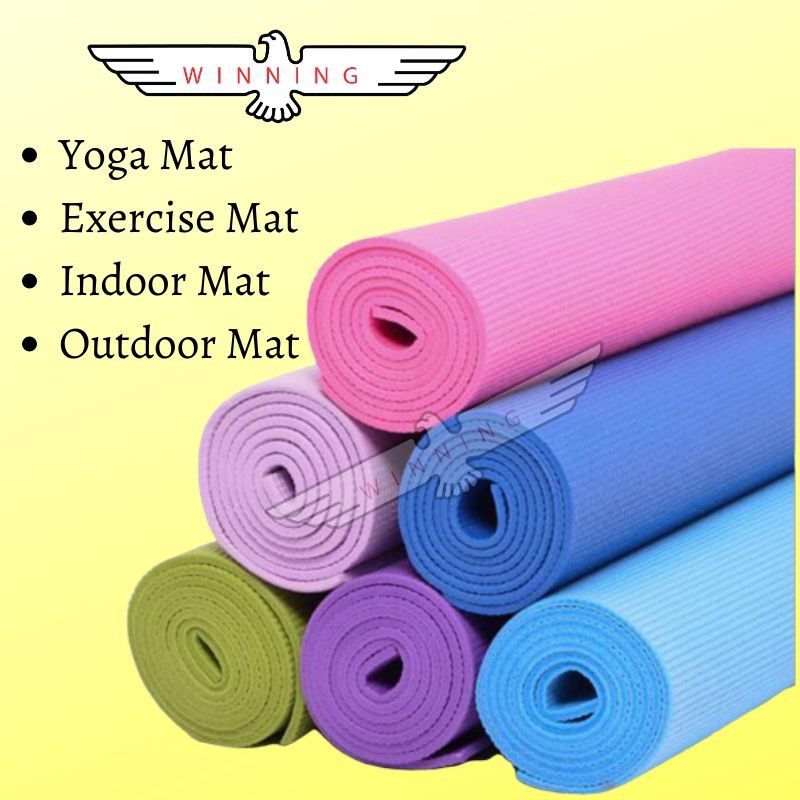 This yoga mat is available in many different shades, which adds a colourful vibrancy to your yoga sessions. Besides its beautiful aesthetic, the thickness of this mat provides a nice cushioned surface which will let you perform yoga without pain. It is a 100% latex-free product that measures 61 x 183 cm with 6 mm thickness.
Above all, it is easy to clean and features an anti-slip surface so as to allow you to perform any yoga poses conveniently. To get rid of the foul smell, you can place this yoga mat in a cool and properly ventilated areas for two days. It is also an environmentally friendly product and includes a carrier bag.
Key features
● Thick cushioned surface for comfortable postures
● Latex-free and eco-friendly product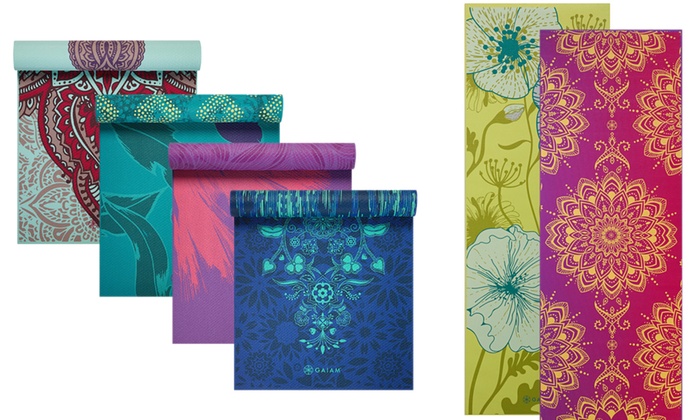 Trying to do yoga at home and looking for a comfortable yoga mat? Here is the sticky and stable yoga mat, named Gaiam Yoga mat.
This mat for yoga exercises comes with a non-slip 5mm cushioned surface. It offers safety and extreme comfort that you need to keep your body in proper alignment when performing difficult yoga poses. Additionally, this yoga mat is lightweight and thick. Its thickness serves as the perfect cushion for the joints. All these factors combined make the Gaiam Yoga mat one of the best yoga mats in Singapore.
To get rid of harmful odor upon purchase, you can air it out for around 2-3 days.
Key Features
● Non-slip and cushioned surface
● Lightweight and thick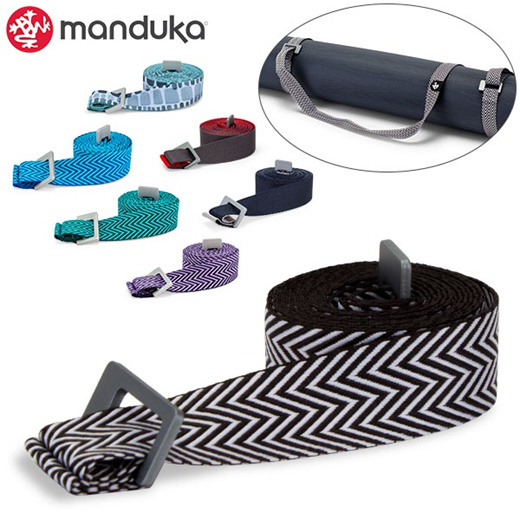 This mat is for those who are looking for a comfortable yoga mat that they can bring outdoors. A good yoga mat should be one that you can carry and control easily and Manduka Go Move Yoga Mat is exactly that!
It comes in a suitable size and hands-free design, measuring 68″ x 1.5″. This mat guarantees unmatched comfort with its cushioned surface, and further guarantees longevity as it will never get flaky and faded over time. It is also lightweight and portable, which makes it convenient to carry to the park for your morning yoga.
Key Features
Supports every yoga posture
Non-slip and easy to clean
BalanceFrom GoYoga Mat delivers complete comfort with its suitable size. People of any size and shape can use this yoga mat to improve their physical fitness.
It is made of high-density foam material and measures 71″ long, 24″ wide, and ½" thick. It's thickness cushions your hips, spine, knees, and elbows when performing difficult yoga poses.
Moreover, this yoga mat features secure strapping, hence allowing easy storage and transport. It also has a non-slip surface on both sides, ensuring that your body is kept balanced throughout your yoga session.
Key Features
● Exceptional resilience
● Easy to store and has straps
This yoga mat comprises of a combination of thermoplastic properties and polymers. Due to this unique combination, it delivers the advantages of both rubber and plastic mats that many other mats do not. Additionally, TPE yoga mat is recyclable, which makes it good and safe for the environment.
TPE yoga mat is lightweight, which makes it convenient for you to carry around anywhere you go (whether it be to the studio or even overseas). However, don't let its weight fool you as it will still deliver firm support to your body.
This mat is also anti-slip due to its rubber material, thus helping to keep your body fixed to the floor throughout your yoga session. Ultimately, the TPE yoga mat is ideal for all different yoga poses. You can also comfortably exercise on any floor using this yoga mat. This is truly one of the best yoga mats in Singapore today!
Key Features
● Made from thermoplastic and polymers
● Lightweight with firm support
Are you looking for some extra cushion support? Non-slip Yoga Mat will provide you with just that.
This yoga mat is a 15mm ultra-thick, which makes it suitable for both beginners and professional yogis. It also comes with a holding strap and a carrying bag.
Additionally, it has a large textured non-slip surface that measures 183cm x 61cm. It is made of new technological eco-friendly TPE material. Thus, rest assured that there is no use of PVC, latex, smell, toxins, or harmful chemicals in the making this non-slip yoga mat. To top it all off, it also features a waterproof surface. Hence, you can easily clean this mat up with soapy water and dry it up with a towel.
Key Features
Waterproof and easy washable
Stable postures on friction surface
Now you can conveniently keep your body fit with the aid of the best yoga mats in Singapore. Purchase one that fits your needs so that you will be motivated to exercise daily.
Related posts
Subscribe for newsletter
* You will receive the latest news and updates on Singapore's best trends!