9 Best Reviewed Window Contractors in Singapore [2022]
Zoya, 3 years ago
9 min

read
8246
One of the parts of our house that face the most damage is the windows, but we somehow always manage to miss them out. Whether you're looking to replace windows that have seen some damage or trying to get a newer and better window, the best place to visit is window solution contractors.
Offering services like installation of aluminum glass, wood windows, custom windows, and even patio doors, the role of window solution contractors are endless. That's why here is our list of the best window solution contractors that you can find here in Singapore.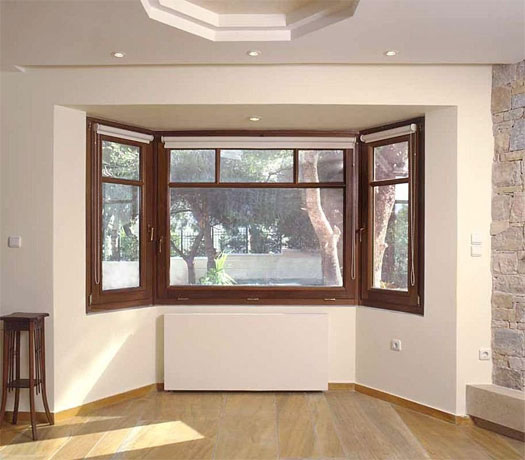 Having experience of over 35 years, this is one of the best window solution contractors that you can avail of in Singapore. Ho Ho Engineering provides various services to ensure that not only do your windows look good, but they're also safe as well.
Some of the services provided by them include aluminium windows with over five different styles for you to choose from. Whether you're looking for a casement window, sliding window, lourve window, top-hung window, or even the 3-in-1 window, they've got it all. You can even choose the frame and color of the glass panel to make sure that it suits your interior decoration. All of their windows follow the HDB and BCA regulations, so you can rest easy during inspections.
Besides these, they also offer window grille services to ensure a uniform look across your windows and making your house extra safe at the same time, whether for your kids or from robbers. They have plenty of other services too, and offer plenty of promotional offers.
Address: Ho Ho Engineering and Renovation Works, 51 Kaki Bukit Industrial Terrace, Singapore 416131
Contact Details: 67479019
The main advantage of Magnetite is that you can keep your existing window – and turn it into a high performing double-glazed window! No hacking or permit application necessary and since it is invisible from the outside MSCT's are happy with it. It even works on sliding windows and doors!
The system consists of a slimeline uPCV frame with steel tape that is fixed to the wall around the inside of your existing window. Then 10mm thick clear acrylic panels are attached with a magnetic clip (to achieve a total air seal), resulting in noise reduction of up to 70%.
Since the acrylic panels are fixed with magnets, they can easily be removed to access the original window for cleaning and maintenance. If you open your windows regularly for ventilation, an internal sliding track can be added (using the "Easyglide" or "Slider" system depending on size of the panels) which allows you to open your panels effortlessly.
The unique system material is imported from Australia (where Magnetite has been operating for over 20 years), and in 2018 the first Asian branch opened in Singapore. Every panel is custom-made in the factory in Tampiness.
It is noteworthy that Magnetite only uses their own team of trained technicians to install the product and offers a 7-year warranty!
Address: 1 Tampines North Drive 1 #07-29 Singapore 528559 (By appointment only)
Contact Details: +65 92727877 / enquiry@magnetite.com.sg
Website: www.magnetite.com.sg
Having worked with windows for over 20 years now, it's hardly a shocker that A&V makes it on the list of best window solution contractors. Specializing in aluminum windows so if you're looking for the trendy aluminum sliding window or wish to go with the classic casement window, they can help you with it.
Sound-proofing windows is another service that they provide so that you can enjoy the peace and quiet of your house. Most of the HDB and Condominium units are often found in the noisiest places you could imagine, so this could be a blessing. But that's not all that soundproof windows are good for. They're great at maintaining the cool in your house during those hot days, and are even more sturdy due to the extra thickness.
They also provide grilles in wrought iron so you can get grilles in a variety of designs, styles and shapes like birds, flowers, etc. But if you want a more modern option, you can go for their aluminum grilles as well.
Address: Woodlands Industrial Xchange, 71 Woodlands Ave 10, #07-14 Singapore 737743
Contact Details: 9431 1487
If there's one thing that Hands@Windows does right, it's windows, they've even got it in their name. If you want to get your windows repaired then you can simply give them a call, they've got all the services that you could ever need. Some of these include repairing window handles, friction stay for hinges, support bracket, arm, and even glass replacement. There are many more window repairing services, so you can check their website for more details.
Suppose you want to ensure that your windows are safe, then they can help you out there too. Falling windows are not only a danger to the safety of the people below, but they have legal ramifications as well. If your window falls off, then you can be fined either over $10,000 or even be sent to jail for over an year. That's something that we totally want to avoid, so it's better to be safe than sorry.
Hands@Windows provide services for inspecting your windows and making sure that they meet all the safety requirements.
Address: 30 Kaki Bukit Road 3, #04-15 Empire TechnoCentre, Singapore 417819
Contact Details: (65) 6749 2257
Being a homeowner can be really tough, and Window Grille understand that completely. Not only do you want your house to look beautiful, you also need to make sure that it's totally safe. Windows are an important part of your house, so Window Grille offer services like installing and repairing aluminum windows and grilles.
Whether you're planning to have an aluminum window, sliding ones, or any other kind of window, they've got your back. Their windows are aesthetically pleasing, resists denting and weathering to a great degree, and are so easy to maintain while providing outstanding protection to your house at the same time. Their grilles don't absorb rot, water, or rust and are incredibly economical.
The best part is that their quotes are free from hidden fees. The fees that they quote include installation fees, so you don't need to worry about any possible additional costs and get something exactly within your budget.
Address: 211 Henderson road #14-02 Singapore (159552)
Contact Details: 6253 5788
Pang Giap provides you with the best technical experts and installers with years of experience in this field so that you can hire them without any hesitation. They are experts in supplying and providing windows for a wide variety. They've even got a variety of glasses that you can choose from, whether it's the normal standard glass, lattice ones, double-glaze, wired, and much more.
If you want glasses which are colored, then they have too. Choose from colors like blue, teal, green, non-see through frost glass that will compliment your house immensely. All of their windows follow all the safety standards set up by the HDB. The usual services of aluminum grilles, soundproof version of windows, etc. are also provided.
But they also offer something new. Slim window grilles are the latest offering in windows which provide a very unobstructed view while maintaining the safety of your home. They provide very competitive rates so you get the best value for your money.
Address: No.9 Defu Lane 3, #01-10L Singapore 539441 (You'll need an appointment)
Contact Details: 6281 2485
Well-known throughout Singapore for their high-quality products, Yong Fang cater to your specific needs and taste so that your house can become a reflection of yourself. Using wood of the most premium quality, they provide amazing and well-crafted products like the Nyatoh bedroom doors, HDB fire-rated entrance doors to even custom-made sliding or folding doors, glass-paneled doors, classy doors with decorative tempered stained glass, arch doors etc.
But, we're here to talk about windows. When it comes to windows, they use timber of the finest quality to craft a premium range of windows that add a vintage feeling to the house. Windows made of up wood are not only unique but also add the essence of warmth and life in a way that only wood can. You can choose from their catalog of casement, pivot, top hung, sliding, and folding windows to pick the best one for you.
Yong Fang also offer several promotional offers so be sure to check them for a good deal.
Address: 48 Toh Guan Road East, #02-114 Enterprise Hub, Singapore 608586
Contact Details: (+65) 6463 5580 and 6904 8184
They claim to be one of the best window solution contractors in Singapore, and we're here to tell you that they're right. They're registered contractors with the Housing Development Board (HDB) and Building & Construction Authority (BCA), so your windows will meet all the safety standards set up them.
They are especially great at safety window systems. Maintaining an excellent standard of artistry in all of their products while keeping in mind the requirement of the customers. Their work is executed to the greatest detail and makes sure that the customers are fully satisfied. You can check out their promotional offers, which include getting sliding windows and invisible grilles at great deals for your home.
If you're still unsure, then you can visit their site for photos of their recent work.
Address: Blk 9005 Tampines Street 93, #01-270 Tampines Industrial Park A, Singapore 528839
Contact Details: 8778 8111
BestView brings you an entirely new kind of window that you're sure to love. They offer the latest innovation, which gives you a fully integrated slide and swing windows and door systems. What does this mean? Basically that you get the best quality designs that provide a lot of versatility, ease of cleaning, and even insulation.
Your windows can slide and swing completely or even fully open up. You can easily clean both sides of your windows, and you need no maintenance for the rivets, and friction stays. Their invisible grilles give the perfect minimalist vibe that will also let you enjoy the view and the breeze outside your window. These grilles are also anti-rust, so your window grilles will last for a long time.
If you want to view some more photos of these wondrous windows, you can check out their website.
Contact Details: +65 6749 6688
That's the end of our list. We suggest going through all of these contractors and then deciding the one which suits your needs best. If you're also looking to renovate your toilet, then we have a list for that too. Here's our list of the best toilet renovation services.
Zoya
Queen of Obscure References and occasional writer. When not exercising my thumbs on Instagram, you can find me looking for good author bios on Google.
Related posts
Subscribe for newsletter
* You will receive the latest news and updates on Singapore's best trends!