Best 6 Wifi Routers in Singapore
Gee, 3 years ago
6 min

read
4772
How to choose the fastest wifi router in Singapore.
The fastest WiFi routers provide wireless connectivity, whether it is for gaming, streaming media, or productive uses such as work and school. The Fastest WiFi router to buy in Singapore gives you great speed and coverage that fills up your home, including features that make it easy to manage your home network. We've been testing dozens of routers for over 60 hours to help you skip the confusion and find the right WiFi solution for your home.
Choosing one of the Fastest WiFi routers to buy in Singapore listed below puts the power back in your hands, often at a price that can be recouped by simply lowering your monthly bill within the year. Today's routers are optimized for homes full of connected devices, ranging from doorbell cameras to smart TVs. They will provide faster connectivity and better range for a speedier wide WiFi experience.
Speed
Obviously, speed is the number one thing you would want to consider when you buy a router. Higher speed doesn't mean it's always better for you, though. When it comes to speed, the first thing you need to think about is whether your ISP provides you with a high-speed connection first.
The job of a router is more to make sure that you get the consistent high-speed that you pay for. So, if you have a 10Mbps plan, buying a 5Gbps router doesn't make sense as it will still provide 10Mbps-just smoother and more consistent. Match your router with your plan before you instantly buy one.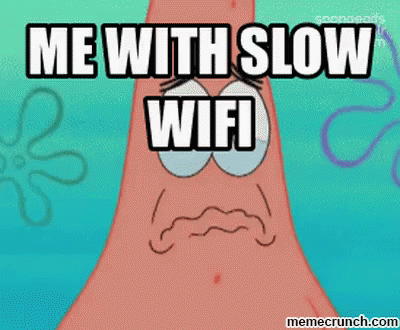 Range
Many routers are allowed to broadcast Wi-Fi farther than others. It doesn't mean you should go for the one with the longest available range, either. If you live in a flat, it should be more than enough, even one with a coverage of 10 metres. The more range the router provides, the more it will be expensive.
Ports
When it comes to wireless routers, ports remain essential. The reason behind that is that some things require a wired connection like shared devices. Even, while gaming routers provide better Wi-Fi connectivity, connection to a LAN still can not beat.
Security and Control
Last but surely not least is your router's customizability. Some are super easy to set up but lack safety features. Although each router is not easy to hack without any modification, especially if you are dealing with sensitive information, it's still better to have those extra defence features.

Network lag is the biggest NO in the gaming world-graphics, and performances are more tolerable than issues of connectivity. And so we have for you the ASUS ROG Rapture GT-AC5300 AC5300.
For example, it's a beast of a blazing super fast machine. If you want to go wired there are eight gigabit LAN ports. It also has a reliable, consistent transfer of 5300Mbps of data. In a nutshell, gambling can be enjoyed wirelessly without even knowing that it is wireless (your ISP has given you enough speed).
The only downside of ASUS ROG Rapture GT-AC5300 AC5300 is it's pretty expensive. Apart from the above, it has Alexa voice commands and a host of gamer-friendly apps that make your gaming sessions easier.
If you are traveling consistently and often have to stay in small hotel rooms, and so on, there is no better companion to have than the TP-LINK TL-WR840N WiFi router. This device is ideal for those who need a reliable data stream while on-the-go.
The TP-LINK TL-WR840N has a top speed of 300Mbps, but the coverage is very limited. You would basically want to be close to it in order to get the most out of it. It uses Clear Channel Assessment (CCA) technology which automatically avoids conflicts in channels. So, you are guaranteed to have an uninterrupted connection, which is vital when streaming video or holding important online business meetings.
Now, if you need a WiFi router pocket size that can be used overseas, then the Roam WiFi is a definite must-have. This can be used without any trouble in more than 140 countries. Ideal when it comes to travelling or taking a vacation with friends and family in other countries. The router can provide up to five devices with an internet connection at a time. It also has an impressive battery life of 16 hours which is a very useful feature.
The top speed it can offer, however, is only LTE (give or take 10Mbps). Nonetheless, for those who plan to travel outside the country, it is a fine piece of tech.
Last on our list is the Google WiFi router System, for those who want to keep it simple without any technical skills to set up the network and have a huge coverage. While this gadget is very pricey, it comes in with incredibly simple features; which is the WiFi routers plug-and-play.
You can cover a huge area with three broadcasting systems that are all plug-in and play, not just because of its signal range but because you can place these devices anywhere. It offers a steady link to the internet and comes in a comfortable white, circular design that suits any home.
If you want full flexibility on your WiFi router, then the Linksys EA9500S-AH Max-Stream will be your pick. This system is not for the average consumer, so if you are tech-savvy enough or have someone to set it up for you, we just recommend that you buy it.
It is one of the few routers on the list with eight-gigabit ports and a powerful 1.8GHz Quad-Core CPU. You can expect a secure wireless link using the Next-Gen AC WiFi and MU-MIMO technology. It's super fast as well and can clock up to 5.3Gbps.
The device is ideal for large offices or businesses requiring constant 24/7 connection. Despite being pricey, it is fully customizable and can even be used as a pure access point when setting it to AP mode.
Establishing a powerful VPN (virtual public network) is not a simple job, but when you have the Synology Router RT2600ac, this is not the case. This router can easily host a variety of wideband connections. Even, if you connect an external hard drive to it, it acts as a solid network storage device.
We strongly recommend another wireless router for the office. Although it is costly, it provides more flexibility which is ideal when setting up a VPN. But what makes it a champion when it comes to setting up is its dashboard, which makes life easier and easier to understand.
WiFi routers aren't relevant. They do, however, provide an incredibly better experience in Internet use. If you have consistent pocket losses, random disconnections, slow recovery, and other issues related to an internet connection, a router may just be the solution.
Related Topic: Top 6 Best affordable Gaming Laptops to buy in Singapore
Written by: Adedayo
Related posts
Subscribe for newsletter
* You will receive the latest news and updates on Singapore's best trends!