10 Best Weighing Scales in Singapore [2022]
Joanne, 2 years ago
8 min

read
2571
Whether you are trying to lose weight, gain weight, or maintain your current weight, a reliable and good weighing scale is an essential tool for you to keep track of your journey and see the results of your efforts more accurately.
With countless brands offering weighing scales that vary in terms of features, technology, and price, choosing the best weighing scale becomes a difficult task. If you are in the midst of researching the best weighing scale to purchase, check out our guide to the 10 Best Weighing Scales in Singapore, before deciding on one that suits your needs and preferences!
Highlights:
Automatic On/Off
4 sensor technology
Precision Display to the closest 100g Increment
When choosing a good weighing scale, accuracy is important. Omron's HN289 is a hospital-grade digital weighing scale that uses 4 sensors, thus ensuring that your weight reading is always precise. This also means that no matter how you move around on the scale, your weight will not be fluctuating. Priced at about $45, this affordable scale provides absolute accuracy with precision display to the closest 100g increment.
The ultra-slim weighing scale has a tempered glass surface, making it easy to store and easy to clean. The automatic on and off feature also helps to conserve energy and saves you the hassle of having to turn the device off after use.
With a maximum weight capacity of 150 kg, this simple yet functional device is a great option for you and your family. Buy for $33 on Shopee.
Highlights:
User profile creation
App-enabled
Displays weight in kg, lbs, or catty
Xiaomi's Mi Smart Scale 2 has a maximum capacity of up to 150 kg. Your weight can be displayed in 3 different units of measurements, and in addition, the weighing scale features a BMI measurement as well.
This weighing scale comes fitted with a unique light sensor which will automatically adjust the brightness level of its display. This ensures that you are able to clearly view the display in any environment.
Due to its high-precision sensor, this weighing scale can measure the slightest changes in weight. This device is also app-enabled, which means that you are able to use the Mi Fit app to track your weight records, weight stats, overall health, and BMI. The scale can also save multiple user profiles. So, all your family members can use the scale, monitor their progress, and work towards greater health together.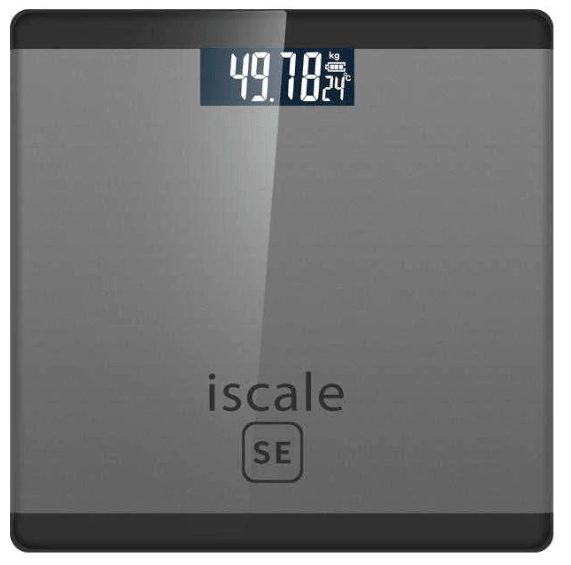 Highlights:
Affordable
Lightweight design
Automatic on/off
This weighing scale by iScale is the perfect choice for those on a tight budget. At just $11.90, this lightweight and extremely portable weighing scale has many good reviews across various shopping platforms like Shopee.
Fitted with a USB charging feature, you do not have to trouble over leaving home to purchase batteries when the machine runs out of battery. You can simply charge it up and you are great to go again.
The scale which has a maximum weighing capacity of 180 kg, features a large LED display and night-vision light screen for easy viewing. Furthermore, there is a temperature display for you to decide whether or not the weather is optimal for a workout session!
For those who prefer more colour options, you would be glad to kbow that iScale comes in 4 stylish colours for you to choose from.
Highlights:
Large LCD panel
Precision Display to the closest 100g Increment
Tempered glass surface
Omron's Digital Body Weighing Scale features a precise display of 100g increments that can weigh up to 150 kg. Equipped with a 4 sensor technology, the scale ensures that your weight readings are precise and accurate.
Omron prides itself in fitting this device with premium machine components and materials. This is evident in the scale's tempered glass surface which is coated with silver, enhancing its durability and giving it a sleek finish.
Highlights:
Ideal for all fitness newcomers
Extra thin design
Recognizes up to eight persons
LEIFHEIT recommends this weighing scale to all fitness newcomers. This ultra-thin, sleek scale can calculate your body water and fat content on an easy-to-read LCD screen.
The large surface area of this weighing scale is comfortable to stand on and is extremely stable. Furthermore, it is anti-slip, ensuring your safety even when your feet are wet after a shower. The weighing scale will also automatically turn on and off, saving time and energy for its user.
If you are looking for a weighing scale for your whole family to use, you will be glad that LEIFHEIT'S scale's 8-user recognition can store data for multiple users at once.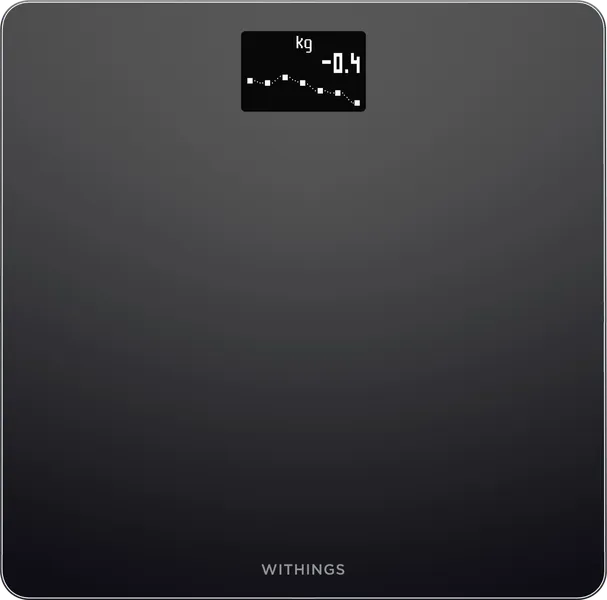 Highlights:
Multi-user friendly
Daily weather forecast
Nutrition tracking
App-enabled
This smart device by Withings is compatible with any fitness app. This means that you do not have to download any extra app and can simply sync the scale to a fitness app that you are currently using to access your weight data.
Furthermore, this weighing scale allows you to track your nutritional diets and needs, as well as detailed information about your body composition. The scale will also store records automatically, allowing you to set and achieve certain goals. Detailed insights including fat, muscle, and bone mass and water measurement are also provided well.
The weighing scale can save up to 8 user profiles, so you and your family can all have a complete body health analysis in one device.
Highlights:
Sleek and stylish design
Anti-slip base
Superb accuracy up to 2 decimal places
Filtech's Artesa weighing scale sports a sleek and stylish design that has a maximum weighing capacity of 180 kg.
The weighing scale provides an LED display with a clear view of readings and an anti-slip base that allows you to safely measure your weight after a shower.
Its surface is made of tempered glass, providing this weighing scale with maximum durability and a great built quality.
Highlights:
Works with Fitbit app
Able to track trends over time
In-app charts and graphs
Fitbit is a brand that needs little to no introduction. While most people know of it as a health-tracking tool that we wear on our wrists, Fitbit also produces weighing scales like the Aria Air Smart Scale.
This weighing scale has a maximum carrying capacity of 180 kg and is compatible with all other Fitbit products. Thus, it is able to match your activity and weight trends with those from your other devices or app, giving you more insight to your exercise regime and health.
Fitbit's Aria Air Smart Scale also allows you to log your daily nutritional intake and can use the information to formulate charts and graphs that you can use to understand your fitness journey better. Get it for $81 on Shopee.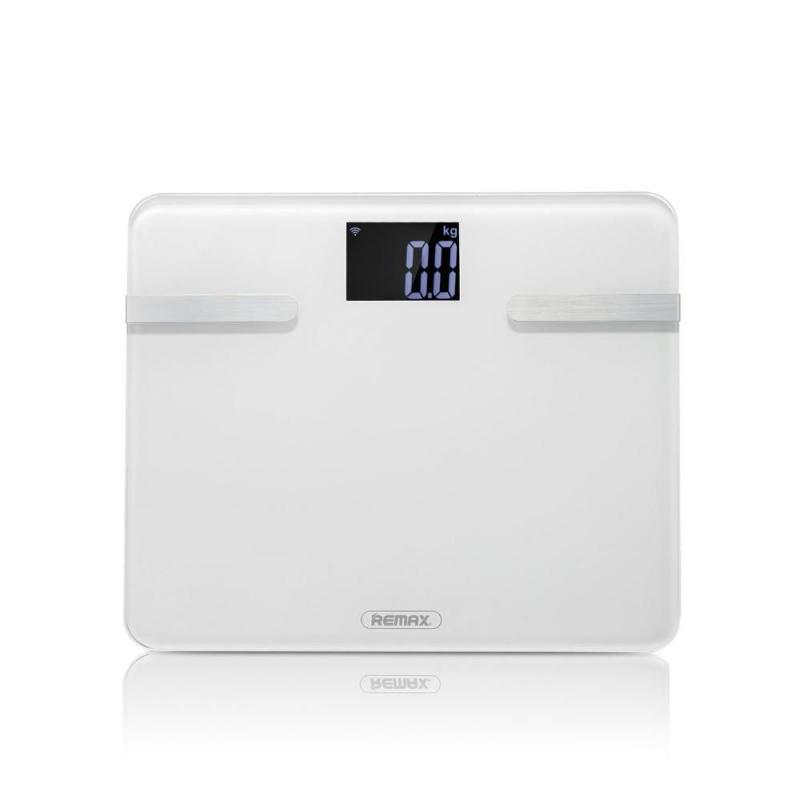 Highlights:
Lightweight and portable
App-enabled
Maternal mode available
Remax's smart weighing scale is a lightweight device that can measure bone, fat, and muscle mass. The ultra-slim design is made of thick tempered glass and is fully protected from scratches. It can carry up to 163 kg.
This device is also app-enabled. You can connect it to a smart weight management app so you can easily manage all your health data.
A unique feature of this weighing scale is that it comes with a maternal mode, where mothers can measure the baby's weight even while the mother is holding the baby. You can easily weigh your fidgety child with this amazing feature.
Highlights:
App-enabled
9 Body Compositions in 1 Detection
Slim design
Huawei's Body Fat Weighing scale comes with 9 body composition indicators including body fat and water percentages, bone mass, muscle mass, visceral fat, BMI and BMR. With these indicators, you are sure to have a comprehensive understanding of your body composition. You are also able to pair it with your phone for progress tracking.
Furthermore, this weighing scale allows you to log 10 users, so your family members and friends can benefit from its comprehensive analysis and reports. The scale is also made entirely of tempered glass, allowing you to clean it easily and efficiently. Its minimalistic design is a perfect fit for the modern home.
A reliable and accurate weighing scale is an essential item of any household, especially if you are trying to keep track of your weight and fitness journey. The 10 Best Weighing Scales in Singapore listed in this guide offer a variety of features, functions, designs, and come at varying prices to suit your needs, preferences, as well as budget. If you are looking to try something new as part of your fitness journey, check out our guide to 10 Best Aerial Yoga Classes in Singapore and consider taking up this exciting activity!
Related posts
Subscribe for newsletter
* You will receive the latest news and updates on Singapore's best trends!