10 Best Water Filters in Singapore [2021]
Bryan, 3 years ago
8 min

read
7095
The task of buying a water filter is an important one as a good water filter can significantly improve the quality of your water as well as increase the flow functions of your tap. With so many different types and models out there, settling on a water filter for your household isn't an easy task. Our guide to the best 10 water filters in Singapore is here to help, giving you directions to purchase the ideal water filter for your home.
Good water filter technology doesn't always have to be expensive. This is the case with the CkeyiN water purifier which has bagged the first place on our list. Despite its low price tag, it comes with a comprehensive filtration system that will guarantee efficient removal of harmful substances.
The most important part of any water filter is the filter element itself. With a 7-layer filter system, each layer has a dedicated function that ranges from filtering out suspended solids to residual gas. This 7-layer filter system in CkeyiN's water purifier will guarantee that your drinking water will be well purified. For your convenience, a simple flip of the switch will turn off the filtration mode to allow for the collection of unfiltered water. The core of the filter is also easily removable and can be cleaned using sandpaper or a dishcloth. An important point of caution is to not use detergent when cleaning the core as it can tamper with the filter system. Affordable and guaranteed to remove unwanted substances, the CkeyiN water purifier is an excellent pick. Definitely worthy of topping our list of the best water filters in Singapore!
Available on Lazada
Coming in second place is the user-friendly NP200 from Novita. This water filter has many convenient features on top of its efficient water purifying system, making it an amazing choice.
The NP200 uses a 2-step purification system to effectively remove harmful substances. The granular activated carbon layer removes up to 99% of chlorine while the advanced ultra-hollow membrane filter finishes the job, removing 99.99% of bacteria. An incredibly convenient feature that's included is the digital filter lifespan indicator. By observing this digital tracker, you'll be able to monitor the lifespan of your filter and replace it when needed. Another benefit is that the NP200 has smaller openings to conserve up to 33% of your water usage, saving you some in the water bill department. All in all, the NP200 from Novita is a user-friendly and effective water filter.
Available on Lazada and the Novita website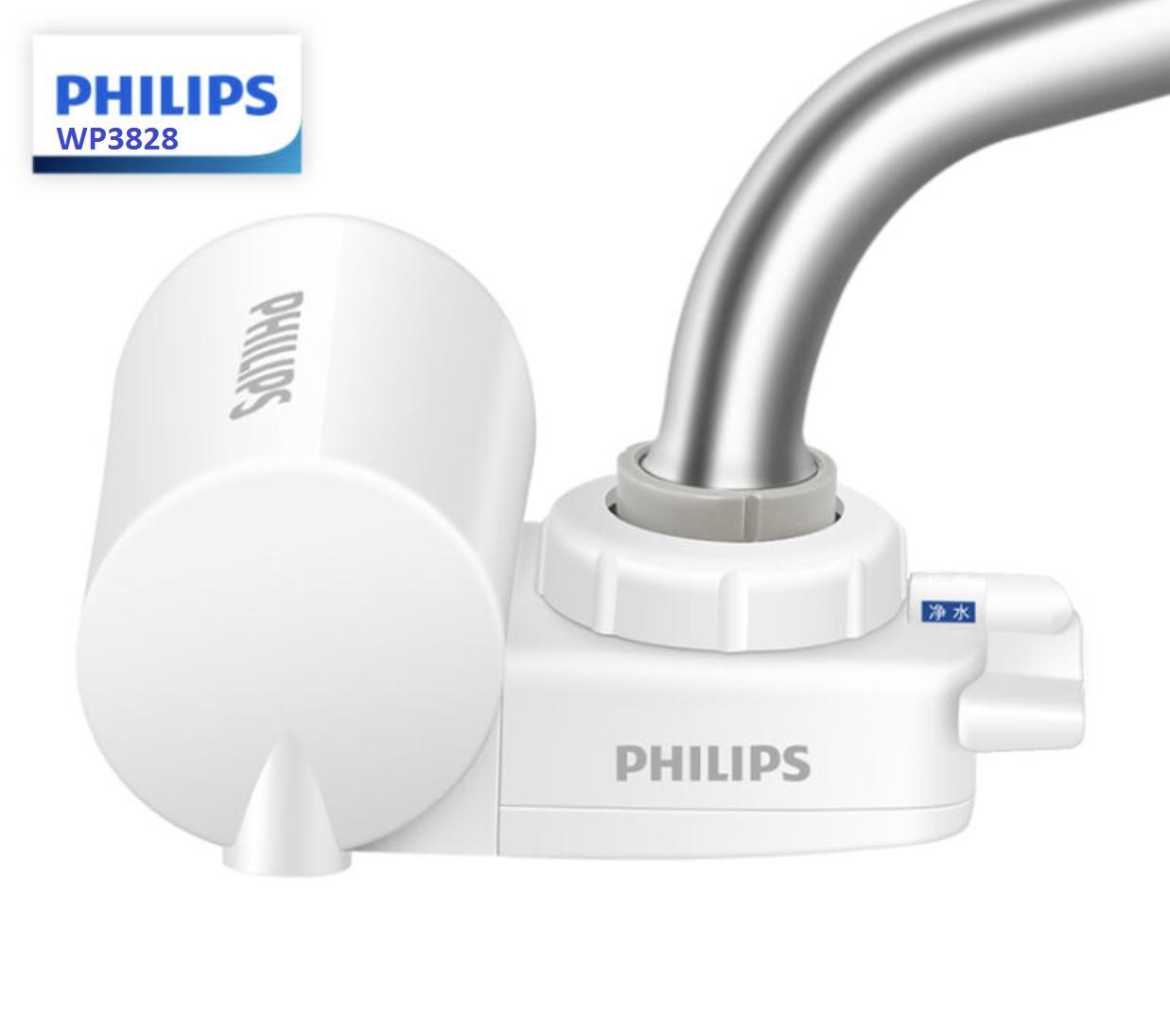 Next up is the Philips WP3828. Perfect for removing chlorine and odours, the Philips WP3828 is an affordable pick that will efficiently get the job done.
Using granular activated carbon as the major filter component, this water filter is able to remove up to 99% or residual chlorine found in tap water. It is also great at removing those funny odours in our water for a more pleasant drinking experience. Furthermore, the Philips WP3828 was built with your convenience in mind as simply rotating the water selection lever will switch the water from filtered to regular unfiltered water. This convenient design is present in the filter ejection system as well, allowing you to easily remove the used filter by pushing the ejection button. Easy to install and use, the Philips WP3828 is a great affordable pick.
Available on Lazada and Shopee
Next on our list is the OSIM uPure 2. Being extremely convenient on top of an elaborate water filtering system makes this a great choice.
Between a preliminary filter, granular activated carbon, hollow filament membrane and mesh filter, you can rest easy knowing that your water is properly filtered. This 4-step purification process removes 99.99% of bacteria in tap water, guaranteeing you receive only the safest drinking water. Furthermore, for your convenience, a built-in quick check window allows you to monitor the condition of the filter cartridge. Swapping out this cartridge is also a hassle-free task. Coming with 8 different adaptors, the OSIM uPure 2 is sure to attach nicely to your faucet. Hands down one of the best water filters in Singapore that you can buy!
Available on Lazada, Shopee and the OSIM website
If you're looking for a water pitcher with a filtering system, we recommend the BRITA Marella XL. With a recently upgraded filter system, rest assured that this water pitcher filtration system is quick, easy and effective.
The new and improved microflow technology in the Marella XL guarantees to produce water that is cleaner and fresher. Being a water pitcher, convenience and usability have both been well incorporated in the Marella XL. The presence of a flip-top lid allows for easy single-handed pouring while the contoured handle ensures ease of carrying. The fact that the Marella XL is easy to use and effectively purifies water makes it an excellent choice for a water pitcher with a filtration system.
Available on Lazada and Shopee
The Filtech Xeltro CT22 is a premium water filtration system that's guaranteed to meet all your water purifying needs. With a comprehensive filter system that is hard to match, the Xeltro CT22 does not skimp on quality.
The Xeltro CT22 features a 7-layer twin filtration system designed to ensure that you receive clean drinking water without unwanted impurities. You can check out the Filtech website where an in-depth explanation is provided on each element of the filter system. This water filtration system is also quick and painless to install, making it a user-friendly option. If you're in the market for a premium water filtering system, the Filtech Xeltro CT22 is the pick for you.
Available on the Filtech website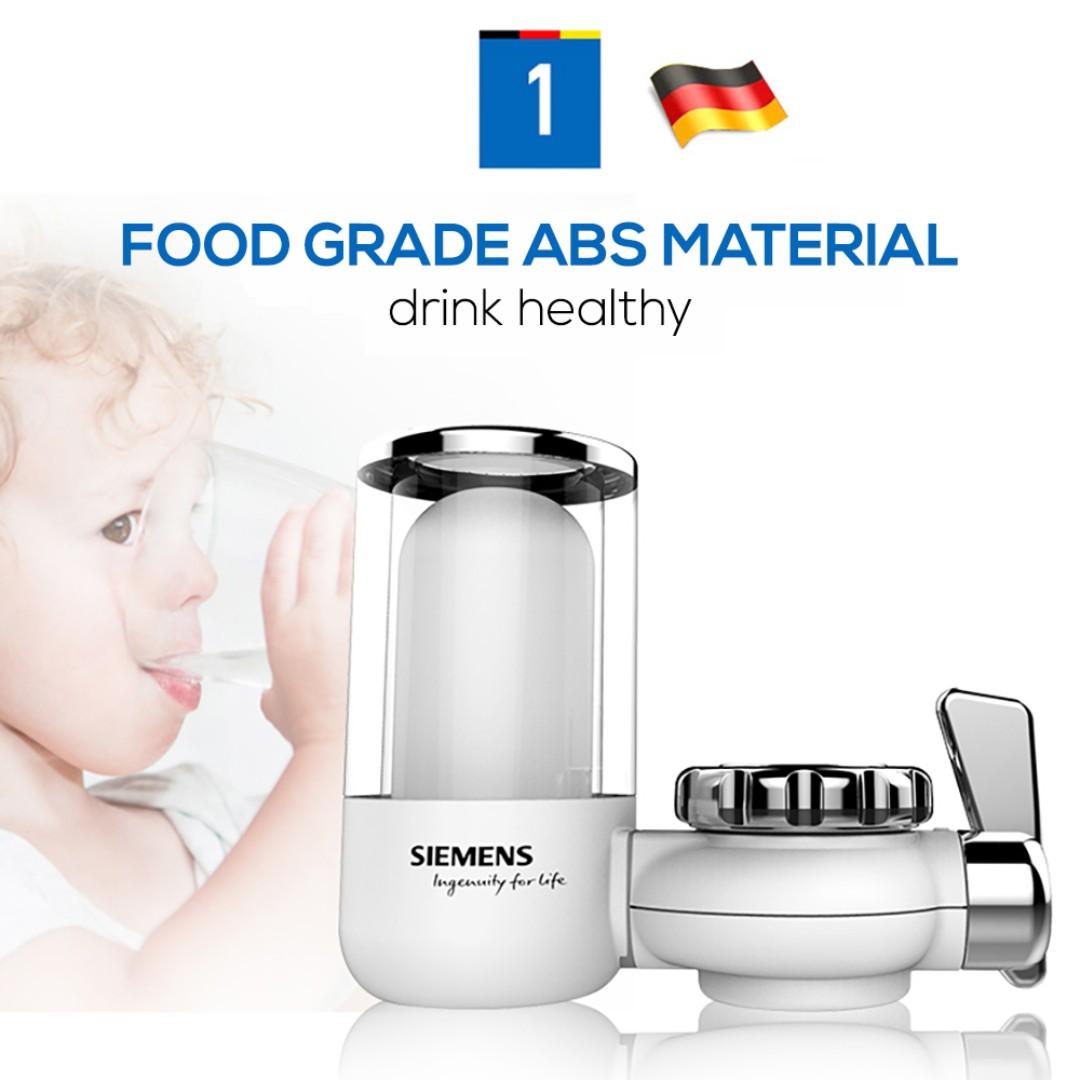 Next up is the SIEMENS water purifier. Efficient and easy to maintain, this water purifier is great value for money.
Featuring a multilayer purification process, the SIEMENS water purifier does a great job at filtering tap water. The presence of 5 filter elements results in a reduction of lead, cysts and chlorine for an overall cleaner water product. SIEMENS has cleverly housed the filter unit in a transparent case to make monitoring of the filter a breeze. This function will easily allow you to tell when it is time to change the filter for this user-friendly water purifier. If you're looking out for a filter that is simple, easy to manage and great value for money, the SIEMENS water purifier is a great choice.
Available on Lazada
The Philips WP3961 is extremely convenient and easy to use. In fact, switching over to this water filter is so smooth that you'll barely notice anything different in your routine apart from an increase in the quality of water.
The incorporated pure taste filter removes chlorine, large sediments as well as unpleasant tastes and smells from your water. The activated carbon filter is coated in silver, which prevents bacteria growth inside the filter. Though it is a compact water filter, it allows for a maximum flow rate of 2 litres per minute which comes close to the normal flow rate of unfiltered taps. Because of this feature, you'll hardly notice any difference in the flow rate of your tap. Furthermore, the filter component is easily removable with a quick twist mechanism which makes maintenance an easy affair. Affordable, effective and user-friendly, this Philips WP3961 could be the water filter of choice for you.
Available on Lazada
Next up is the PJ-225 from Panasonic. Built for user-friendliness and optimal performance, this water purifier will easily give you the cleanest water in a hassle-free manner.
Using granular activated carbon, unpleasant smells, 99% of chlorine and harmful bacterial are filtered out. This model also comes equipped with a dirt viewer to easily check the amount of dirt in the cartridge. For your convenience, you'll easily be able to swap between shower and stream modes by flipping the lever. As it is easy to install, adding the PJ-225 to your appliance line-up is a simple task.
Available on Lazada and Shopee
Rounding out our list is the Joyoung JYW-T03. This water purifier offers efficient water filtering at an affordable price, making it a good budget option.
The JYW-T03 comes with a five-stage filtration system. These 5 stages work together in tandem to ensure that your water is rid of harmful substances. Installation with this filtration system is also fuss-free and it can be installed on most faucets, making it highly convenient to incorporate in your household. There is also a transparent window for easy monitoring of filter, making it easy to identify when it is time for a replacement. Providing a quality filter at a low price, the Joyoung JYW-T03 is easy to use and a great pickup on a budget. Definitely worthy of rounding off our list of the best water filters in Singapore!
Available on Lazada
A water filter is an important part of modern households in Singapore today. As you've seen, there are many different models and filter types out of the market. With this snapshot of the best water filters in Singapore, clean drinking water for your home is just around the corner.
Related posts
Subscribe for newsletter
* You will receive the latest news and updates on Singapore's best trends!