12 Best Valentine's Day Gift Ideas For Him & Her [2022]
Joanne, 3 years ago
12 min

read
3008
Valentine's Day, also called St. Valentine's Day, is a day when lovers express their affection with greetings and gifts. While it is a day of romance and happiness, it could also cause some stress and anxiety, especially when the day draws nearer and you have no idea what to get for your partner. Since we still have about two and a half weeks to February 14, now is a great time to start gift-hunting. Don't know where to start? Then you are at the right place! This guide will include the best Valentine's Day gift ideas for him and her. Pick and choose a gift from this list to give to your special valentine!
Highlights:
Inspired by lush botanicals and whimsical colors
Customized cakes, sweets, and dessert table
Zee & Elle is a bakery that specializes in crafting customized cakes, sweets and dessert table, and birthday cakes. Their cakes and desserts are inspired by lush botanicals and whimsical colours and are all handmade with love by a passionate team.
The cakes that are offered by Zee & Elle range from a classic and simple fondant cake to a creative edible balloon cake to beautiful and extravagant cakes draped with edible gold.
Because the team draws inspiration from nature, think trees, the sea, and other natural beauties, you can expect your cake to be adorned with wreaths of leaves and real flowers. Whether you choose an animal theme, ocean theme, or garden theme cake, you can be sure that the cake you receive for will be a feast for the eyes!
So, if your partner is a dessert lover, the customized cakes will be a great gift for Valentine's Day! Contact them for customized cakes, sweet or even a dessert table that you can enjoy with your partner.
| | |
| --- | --- |
| Address | 524 MacPherson Rd, Singapore 368215 |
| Contact Information | 6200 5393 |
| Business Hours | Tuesday to Sunday: 10 AM – 5 PM |
Highlights:
Customizable tea pouches
Wide range of artisan blends
Handcrafted tea
Collaboration Tea is a local brand that supplies customisable premium tea with inspirational quotes. The brand was established in 2015 by a pair of friends who have a vision and a mission to bring words of inspiration in a cup to people all around the world. With their love and appreciation for tea, the two individuals hope to bring a tea culture first to Singapore, their home.
At Collaboration Tea, you can choose from a wide range of artisan blends, each one carefully handcrafted by the team. Some tea blends that are offered include Apple, Black Tea, Ceylon, Green Tea, Lemongrass, Lychee, Mint, Osmanthus, Peach & Apricot, Rose, as well as Vanilla!
Collaboration Tea's customisable tea pouches make perfect gifts for Valentine's day! You can add your own quotes and messages onto the packaging!
| | |
| --- | --- |
| Address | NA |
| Contact Information | +65 9003 4737 |
| Business Hours | NA |
Highlights:
Adorable shape
Blackcurrant-scented
Soothing and relaxing
Lush's signature bath bombs make great gifts for Valentine's Day! Who doesn't love a relaxing bath with entrancing scents and fragrances? For the uninitiated, bath bombs are compacted mixtures that start to break apart when in contact with water. They come in a wide range of colours, scents, and skin-conditioning properties.
To use a bath bomb, simply run a bath, remove the stopper and shake as many of the little bath bombs into the tub as your heart desires. If your partner wants to indulge, prepare the bath using the whole bomb at once. Otherwise, keep the shell for another time!
For Valentine's Day, Lush offers this adorable love locket bath bomb in a blackcurrant scent. If your partner is not a fan of blackcurrant, you can choose form their wide range of bath bombs that they offer!
Highlights:
Customized character macarons
Singaporean flavours such as Chendol, Milo Dinosaur, Kopi O Gao and Chilli Padi infused-macaron
Handmade macarons made with all-natural flavourings
Tucked away in Upper Serangoon is Bonheur Patisserie, a local store best-known for its handmade macarons. The brand believes in using all-natural flavourings for all of their macarons. Lim Wei Xian, Bonheur Patisseries' founder and head pastry chef is a two-time Pastry Chef of the Year finalist at the World Gourmet Summit Awards of Excellence.
The brand also specializes in creating adorable character macarons that are sure to put a smile on your face. These character macarons make great Valentine's Day gifts! Simply tell them your partner's favourite cartoon character and they would turn it into macaron that is too cute to be eaten!
| | |
| --- | --- |
| Address | 767 Upper Serangoon Road, Spazio@Kovan, #B1-04 Singapore 534635 |
| Contact Information | +65 9221 6636 |
| Business Hours | Monday to Friday 12 PM to 6 PM |
Highlights:
Wide variety of flavours
Beautiful packaging
Many sizes to choose from
A beautiful box of chocolates makes a great gift because who doesn't love chocolates! For a delectable box of chocolates, Laurent Bernard is the place to head to.
Laurent Bernard prepare chocolates which to cater to a variety of taste buds. They work hard to deliver the best in this craft using only authentic ingredients, and ultimately be the go-to chocolate shop in Singapore for all your yearnings.
They provide a mesmerizing experience to the customers through their chocolate boxes. In each stunning box, you will find a glorious assortment of the best of artisan dark, milk, and white chocolates, featuring their famous ganaches, caramels and nutty pralines with novel textures and original flavours.
Laurent Bernard's Chocolate Box is sure to make anyone's heart flutter upon receiving them. You can choose from 9, 16, 25, or 50 pieces of chocolate per box!
| | |
| --- | --- |
| Address | The Pier at Robertson Quay Mohammad Sultan Road #01-11 Singapore 239013 |
| Contact Information | +65 9725 0579 |
| Business Hours | Monday to Friday 9.30 AM to 6.30 PM |
Highlights:
Customisable with your own photo
Energy-saving LED light
Can choose from three lights: white, warm, and warm white light
Inclusive of a greeting card
Another great customized gift idea is this personalized couple night lamp that you can easily find on Shopee! This customised anniversary night light is not any other home decor. It's a special lamp that will have your and your partner's photo on it!
Made with a solid wood base and acrylic panel, this lamp looks modern and its minimalistic design will be a great addition to any modern home as a home decor. What makes it even more beautiful are you and your partner's faces engraved! Surely, this gift will leave your lover in awe, so we suggest you add this to your cart now!
Get this custom night light via this link.
Highlights:
Great place for couples
Many treatment options
Located in heartlands
Nestled in the neighbourhood of Tiong Bahru is this day spa that specializes in couple's spas and massages. Two out of the four available treatment rooms are made for couples. In addition, their bath therapies are also geared towards couples.
At Nimble/Knead, you can also find Thai, Balinese, Swedish, as well as foot massages. There is also a 90-minute Sculptor's Handiwork that combines a cold wrap with a firm massage that is said to tackelt cellulite.
The spa place also offers many treatment options that combine food with body scrubs and mask. For example, they have Wine and Dine, which is a mask that is made of a nutrient-rich mixture of red wine, nourishing oils, vitamin E, white milk as well as clay.
The exterior of Nimble/Knead resembles an industrial container, while the interior is flowered with Thai silk pillows, birds, and traditional decor. Head down to Nimble/Knead to enjoy a relaxing day with your partner on Valentine's Day!
| | |
| --- | --- |
| Address | 30 Allanbrooke Rd, 099983 |
| Contact Information | +65 6708 8358 |
| Business Hours | 11 AM to 8 PM, Daily |
Highlights:
Life-sized
Multiple colours to choose from
We have all seen that romantic movie where a character is all loved up because he or she received a giant stuffed animal from his or her partner. Let that be your partner! Get all classic with this gigantic life-sized teddy bear. Your partner will definitely love hugging it at night while thinking of you!
You can even give the stuffed animal a little touch of personalisation. Spray your perfume all over it so that when your partner hugs it, they will be reminded of you. These huge, snuggly stuffed animals deserve to be on our list of the best valentines day gifts for him and her!
You can order here.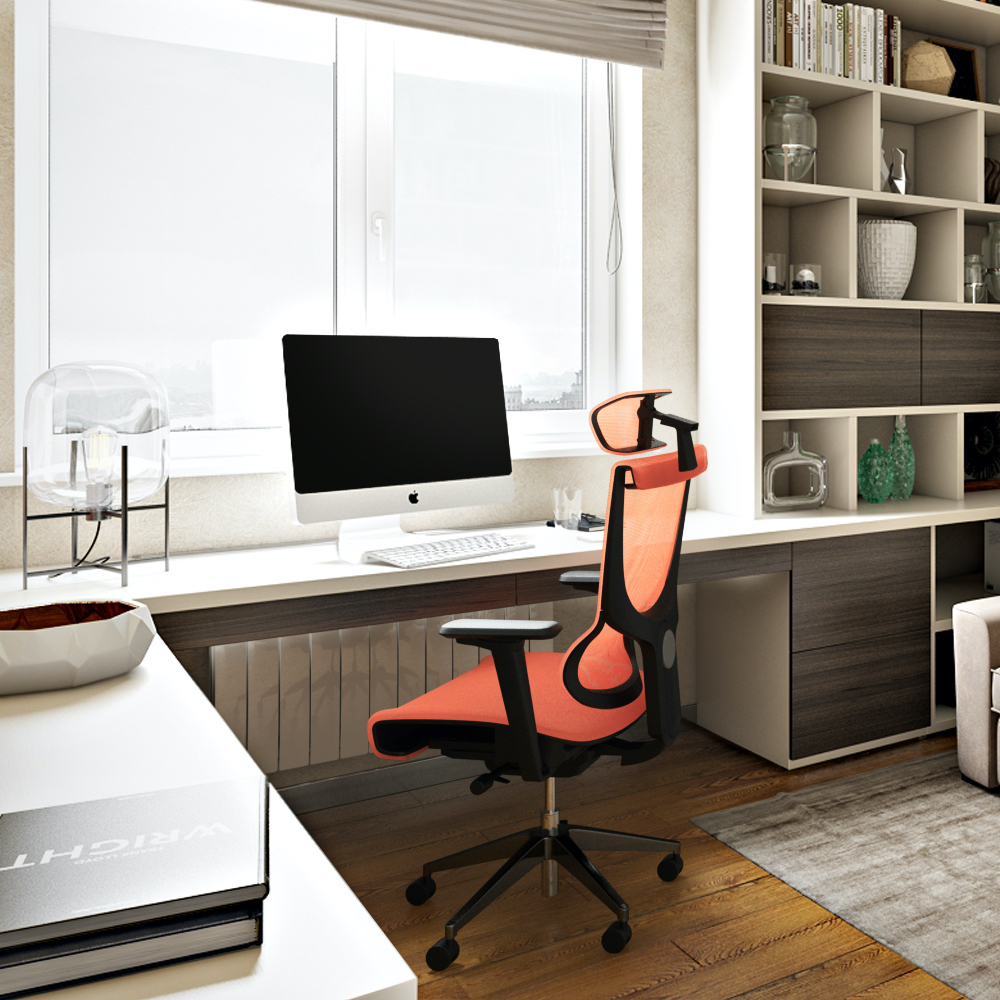 For practical gift buyers out there, this one is for you! If your partner is often complaining about backaches from working long hours from home, consider getting them an ergonomic chair this Valentine's Day!
ErgoTune is a company that believes that its customers require a chair that is designed especially for his/her body type. And that's the reason why the company is including over 11 adjustable points in its arsenal. These 11 points include the head-rest and arm-rest, allowing one to find the best angles for their body.
That's not all, the unique ATLAS™ (Auto-Tuning Lumbar Area Support) backrest is the game-changer. This extraordinary backrest calibrates itself to the lumbar spine with every tiny movement made by your back. So the next time that your partner is stuck in a really long meeting or binging on his or her favorite series, ErgoTune will make sure comfort and support is not compromised!
| | |
| --- | --- |
| Address | 110 Lor 23 Geylang, #07-09 Victory Centre, Singapore 388410 |
| Contact Information | +65 3138 4385 |
| Business Hours | 11 AM to 8 PM, Daily |
Highlights:
Island-wide delivery
Free delivery for orders above $200
Free self pick up
A Chic Restaurant serving Modern Japanese Cuisine and Original Bespoke Cocktail Since 2011, Maison Ikkoku serves a wide variety of food along with 100% custom bespoke cocktail with no drinks menu. This just means that every drink that you order will be crafted from the fresh ingredients.
The bar was awarded the "Best Cocktail Bar" as voted by the people of Singapore and is headed by Director, Chef and Mixologist, Ethan Leslie Leong. Lucky for us, the popular restaurant now delivers their cocktails island-wide!
On their website, simply choose your spirits base, choose your cocktail style and let the professionals do their job! Choose your partner's favourite flavours, then sit back, relax, and wait for your cocktails to come to your doorstep! Then gift it to your partner as a unique and meaningful Valentine's Day gift!
| | |
| --- | --- |
| Address | 20 Kandahar Street, 2nd Floor Singapore 198885 |
| Contact Information | +65 6294 0078 |
| Business Hours | Tuesday to Sunday: 4 PM to 10.30 PM |
Highlights:
Online cooking classes
French cuisine
For all skill levels
Ti Yan Academy is a cooking school that will provide you with all the essential basics you need to master the French Cuisine such as French onion soup, Beef bourguignon, Chicken "cordon bleu" as well as macarons!
With the step by step explanations, tips, as well as guides given by professional chefs, cooking will become a piece of cake! From the online classes, you will also learn all the technical skills and know-how that will make you an accomplished cook.
For Valentine's Day, Ti Yan Academy has a special recipe that mashes together everybody's favourite French pasty recipes: Macarons and Sea Salted Caramel Sauce. The adorable macarons are shaped like love hearts and will make the perfect gift for not just Valentine's Day but birthdays or anniversaries.
As a bonus, the recipes for the macarons and the sauce are easily accessible through a convenient QR code that you can find in the box that the macarons are packed in. You can use it to try to reproduce these delightful desserts in a romantic cooking session with your loved one!
| | |
| --- | --- |
| Address | NA |
| Contact Information | https://tiyan-academy.com/contact/ |
| Business Hours | NA |
Highlights:
Sleek and stylish designs
Durable and long-lasting
Produced by skilled leatherworkers
Ships in 1 to 3 days
Ed Charly is a brand made up of a team of product designers based in Singapore. It aims to create meaningful functional minimalist products to suits your everyday needs. The designers wanted to create a wallet that can fit coins, bills, and cards but yet remains to be slim and minimalist. This resulted in their iconic wallet that is not only sleek and stylish, but durable enough to withstand long-term usage!
All of their products are produced by skilled leatherworkers and are machine sewn. A round of quality checks will be done at the factory, packaged, and shipped to Singapore. After which, their team in Singapore will do another round of quality checks before they send out each order. Therefore, you can rest assured that you will be receiving a product of quality.
In addition, each product that you purchase will be packaged in a gift box with a bubble wrap envelope to ensure it reaches you in great condition. The sleek wallet will thus make a great Valentine's Day gift for your loved one! With multiple colours for you to choose from, there will definitely be one that your partner will love.
One of Ed Charly's most popular and classic designs is their Ed Classic. It is the perfect minimalist wallet and is made with premium full-grain Crazy Horse leather that is built to last. The design of this wallet was funded by Kickstarter, and is, therefore, a crowd favorite among many! The Ed Classic is even RFID protected, and like all their other amazing designs, is able to store cash, cards and even coins!
Besides, for orders within Singapore, Ed Charly typically takes 1 to 3 days before your item reaches you. Just in time for Valentine's Day!
Address
NA
Contact Information
info@edcharly.com
Business Hours
Monday to Friday: 10 AM to 8 PM
Saturday: 10 AM to 1 PM
Whether you are a hopeless romantic or a practical gift giver, there will be something for you in this guide with the best Valentine's Day gift ideas for him and her! Let us know what other great gift ideas you have in the comments section down below!
If you are looking for great places to bring your date to this Valentine's Day, check out our guide to the best restaurants in Singapore for a romantic dinner date here!
Related posts
Subscribe for newsletter
* You will receive the latest news and updates on Singapore's best trends!