10 Best Hiking Trails in Singapore | Begin Your Adventure [2022]
Zoya, 2 years ago
10 min

read
2564
Singapore, 'The Garden City', is known for its exquisite architectural masterpieces that seem almost other-worldly like the Helix Bridge to the Pearl Bank Apartments. But that's not all Singapore has in its bag. The wilderness, flora, and fauna are things to die for as well. The luscious greenery and wild-life are canopied under the ever-developing and magnificent city-scape.
So get out and explore the wild side of this posh and developed city, and strap on those trekking boots, pack your camp, call up some friends and spend the weekend in the sheer wilderness. Just don't forget to slather some sunscreen and mosquito repellent and you're good to go.
Here are some of the best hiking trails for you to enjoy in Singapore.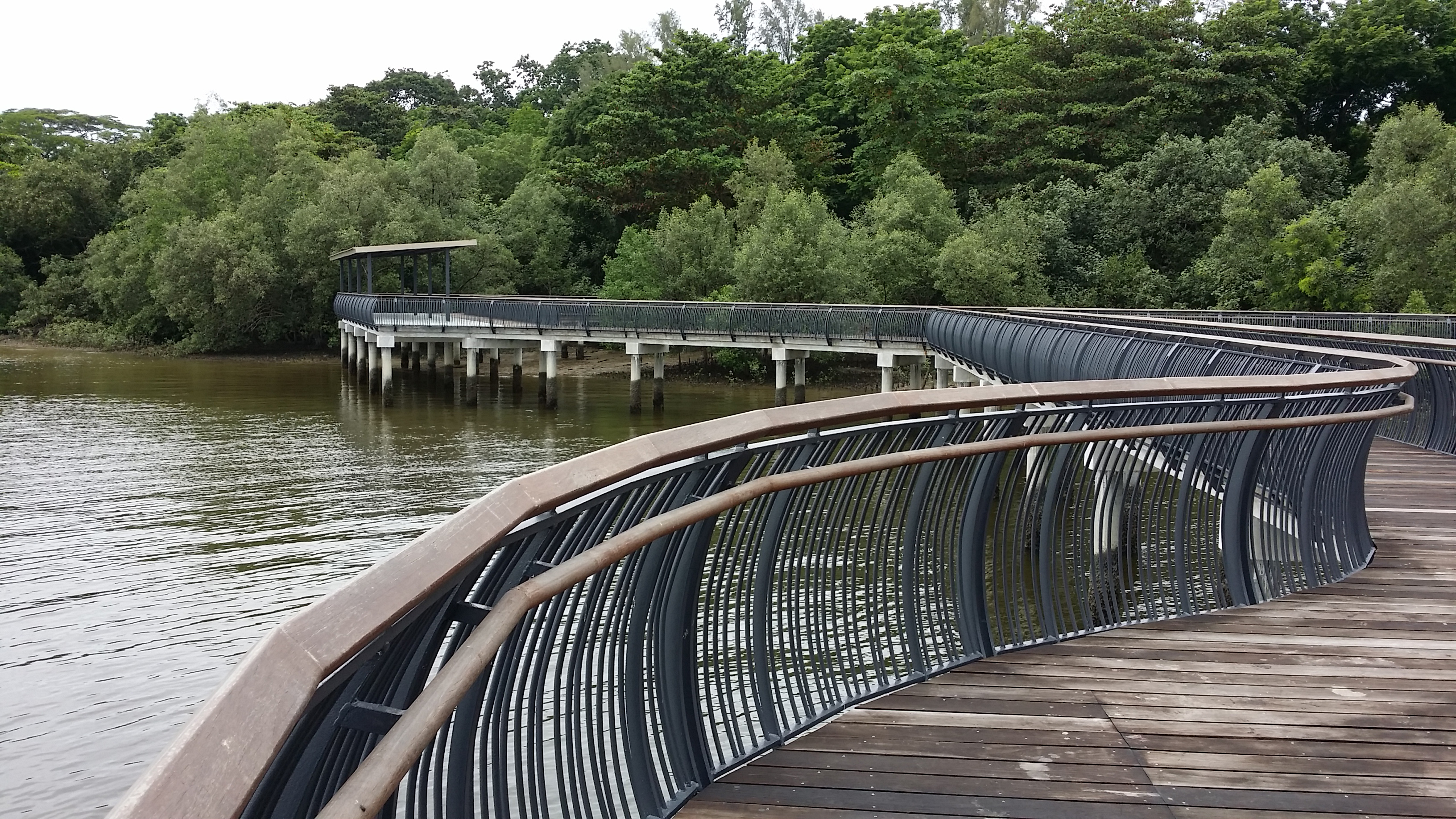 A hiking trail is a great option for those who hate gyms, and want to spend some time with nature. Not to mention that it's much more adventurous and exciting. So this wetland reserve is sure to give you a great time. This is an Asian heritage and is home to some of the rarest birds and reptiles.
The 202-hectare mangrove forests have over 27 mangrove varieties out of the 70 found all around the world. You'll also find several amazing birds, monitor lizards, spiders, shellfish, and even otters. All you need is a pair of binoculars and a good camera. But do keep an eye out for those peaceful-looking swamps and ponds. Many of them house estuarine crocodiles.
There's no need to worry, though. The park is hiker-friendly and offers various options like the 3 km, 5 km, 7 km, and even a 500 m stroller/wheel-chair friendly boardwalk which ensures that there's something for everyone. You might even get to view some of the migratory birds if you're lucky. The admission is free.
| | |
| --- | --- |
| Address | 301 Neo Tiew Cres, Singapore 718925. |
| Opening hours | Daily from 7.30 am – 7 pm (Mon-Sat), 7 am – 7 pm (Sun & PH) |
| Nearest MRT station | Kranji MRT Station |
If you've ever wondered about what being alone in a forest feels like, away from all signs of humanity and modernisation feels like, then Coney Place is the perfect place for you. Located far away from the hustle of the mainland, Coney Island feels like a totally different dimension. Not only is the area untouched by human-made materials, but they also use timer signboards and benches created from fallen trees that float over the vast and rustic swamp.
The island is also home to 8 species of birds, with macaques, butterflies, and plenty of rare and hard-to-spot medicinal plants. The place is a mix-match of everything, be it the mangrove swamps, hidden beaches, abandoned villas and even newly-formed boardwalks.
But do in mind that this place holds the title of being the least-developed among all of the trekking parks, so don't expect a well-furnished pathway or water stops. This place is the very definition of wilderness, and you'll find that snakes are the most common thing besides the visitors. Perhaps not the best hiking trails for beginners. Admission is free.
Address: Punggol Promenade Nature Walk, Singapore 829325.
Opening hours: Daily from 7 am – 7 pm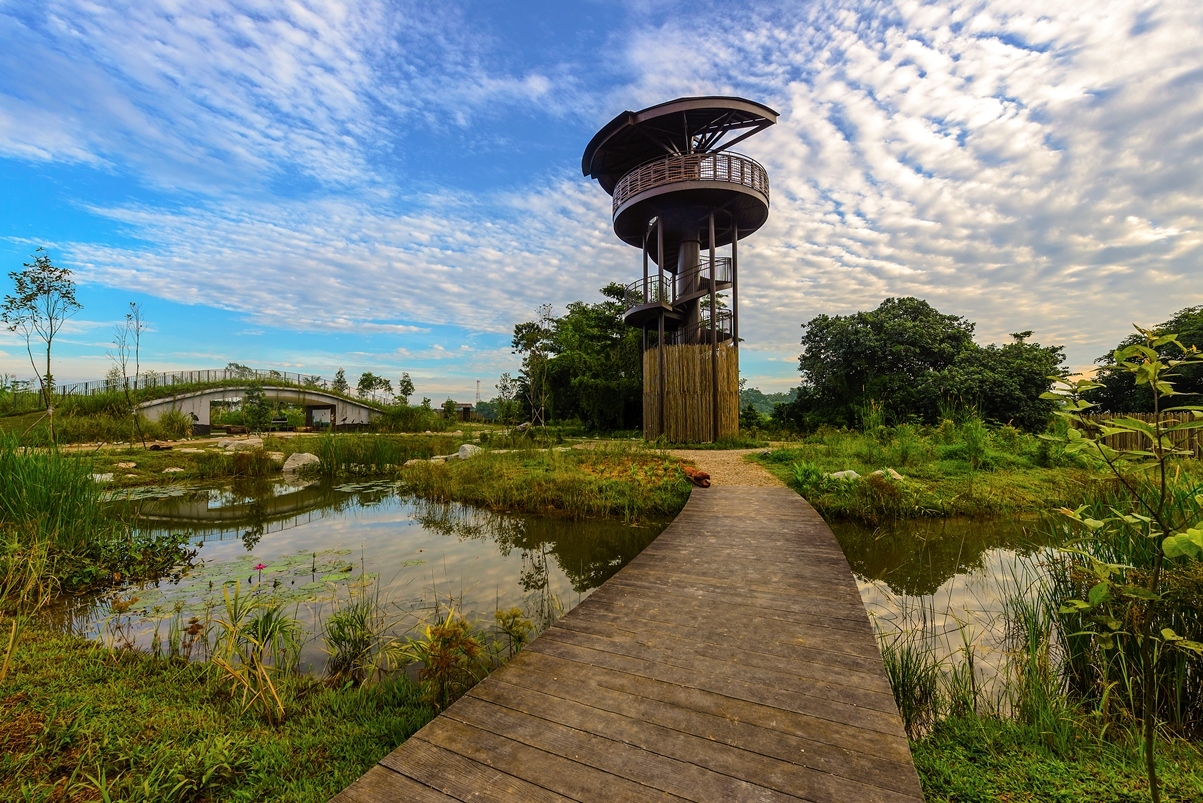 With the title of Singapore's most extensive freshwater farmland, Kranji Marsh is an avid spot for nature lovers. The farmland homes some of the rare sights of the birds that you won't find in the day while surrounded by those skyscrapers. This 57-hectares farm is known to be home to over 170 species of birds, but if you aren't a fan of birds then that's okay too. There are over almost 54 types of butterflies as well.
But to be honest, the Kranji Marshes don't just have birds and butterflies, it also shelters some exotic species of monitor lizards, but only in their core conservation area. So you'll need a prior appointment before you can visit them. There's even a 10-metre high raptor tower which is the perfect camera setting spot to capture those birds in their natural habitat.
Admission is free in case you want to visit the Kranji Marshes.
Address: 11 Neo Tiew Lane 2, Singapore 718814
Opening Hours: 7 am to 7 pm daily. However, you can not enter or remain in the area after 7:00 pm.
Singapore's Pulau Ubin is a world wrapped in itself after all this place is famous for bringing back the 60's vibe of Singapore. The old granite island is among the last surviving kampongs in Singapore. The land spreads over almost 1020 hectares of lush greenery with the extreme wildlife being an incentive to plan a trip here.
You can find plenty of birds from the Perkan Quarry, and if you're looking for a great time then a trek to the 74-metres high Bukit Puaka or even the Puaka Hill is the perfect place to get some cardio in. In addition, the breathtaking panoramic view is perfect for your Instagram feed. But wait, that's not all Pulau Ubin offers. There's a bumboat ride to Pulau Ubin which is sure to add some spice to your trip.
With the rugged and unpaved paths, Pulau Ubin has 6 ecosystems to explore along with a ton of distinctive flora and fauna. You need to stop by their Sensory Trail which takes almost an hour to complete and you can enjoy the view of trees like rambutan, banana, and papaya. The admission is free, except for the trip to Pulau Ubin which costs around $3. You can even take a bike here.
Address: Pulau Ubin, Pulau Ubin, Singapore 000701
Opening Hours: Daily from 8.30 am – 6.30 pm
You might think that the best work-out for your calves and quads are the good-old squats and calve raises, but did you know that a trip to Bukit Timah is a great way to exercise as well. Bukit Timah is 164 metres above ground, and the highly-steeped trail can make visitors go weak in their knees.
There is a historical pathway that visitors can use, and from where the Japanese troops would march during World War 2, making this the perfect place for both nature, and history buffs. The nature reserve is full of exquisite species of all sorts of animals, birds, and insects. The proverb, 'You name it, you get it,' fits this place very well. You'll find plenty of long-tailed macaques, squirrels, Sunda pangolin, and even blue bronze back snakes.
To match up with the demands of everyone and all age-groups, Bukit Timah offers 3 pathways. One is a wheel-friendly paved pathway, while the other two offer a much more rustic and raw vibe, which is why most of hikers visit these hiking trails in the first place. You'll make a lot of memories. The admission is free.
Address: Hindhede Dr., Singapore 589318
Opening Hours: Open everyday, 24-hours
If you're looking for some hiking trails that let you enjoy a short yet adventurous trip with the family, then Bukit Batok is the place that you should head for. This 36-hectare park starts with an abandoned quarry from 1988. The journey is just two hours long but gives the visitor something of everything.
The rich flora and fauna over the well-defined pathway make it a breathtaking and soothing experience. One thing that makes this journey so much more exciting is that the sweet chirping of birds that make it also an enjoyable experience for solo trekkers. The trip is very laid-back, and the views and scenarios will give your eyes their daily dose of greenery, which you'll lack in the city.
The top of the mountain is something you'll want to show-off in your Instagram stories. The top of the mountain also has plenty of Durain trees so if you're lucky you might get some as a treat. There's also a memorial dedicated to one of the most fierce battles ever fought in World War 2.
Address: Bukit Batok East Ave 2, Bukit Batok East Ave 6, Lorong Sesuai, Singapore

Timings: Open 24 hours
Fort Canning, a place situated in the mainland of Singapore has a reputation of being the most ideal place for any music festival. But, if you're someone who thinks that the potential of this historical coup is limited to merely being a perfect stage, then all you need to do is look around the place.
The ancient paragon has everything in its arsenal from lush greenery to archaeological artefacts. There are even 8 different paths for trekkers of all levels, so it doesn't matter if you're just a novice or an expert at hiking trails. It is also home to nine historical garden chains, including Raffles Garden, First Botanic Garden, Farquhar Garden, Spice Garden, and Armenian Street Park among others.
You'll get to indulge in some history and also adventure, so don't miss out on this trail. Perfect for those who are on a tight budget. So just go and enjoy a history class as a bonus, along with your daily dose exercise on that adventurous trek.
Address: River Valley Rd, Singapore 179037

Timings: Monday to Sunday: Open 24 hrs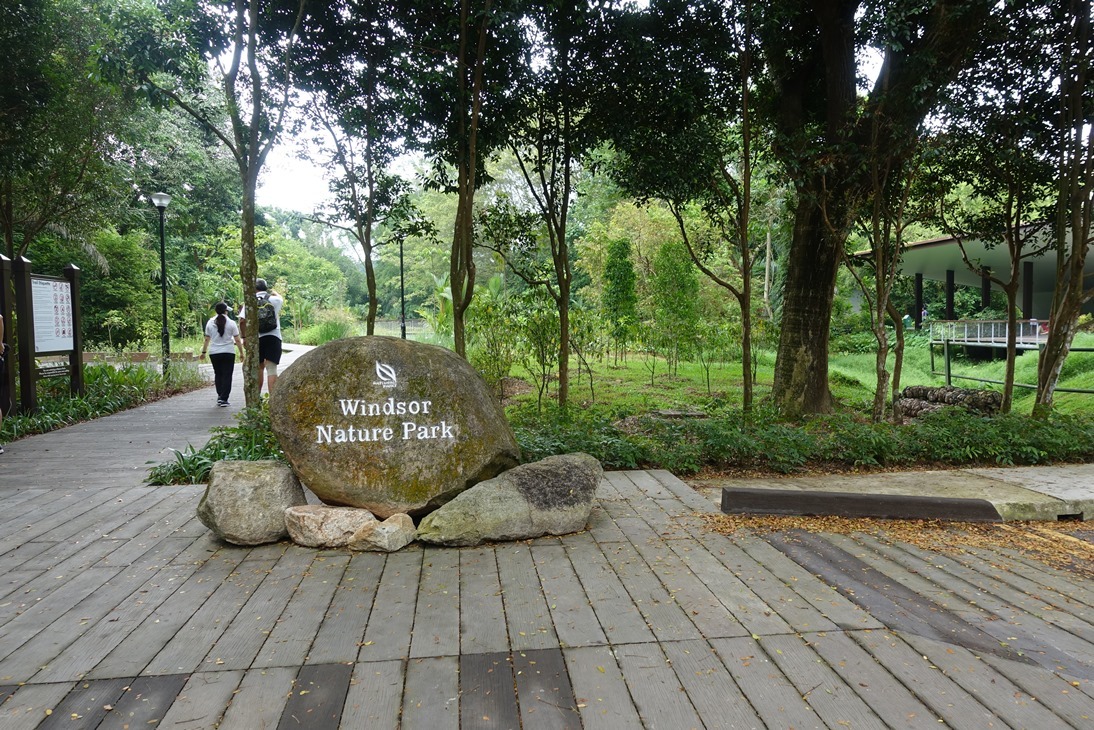 Created with the intention to serve as a buffer park to protect the Central Catchment Area despite its Downton Abbey-esque name. The luscious greenery of this place is home to 56 species of insects and almost half of the 122 dragonfly species that you can find in Singapore.
Owing to the low-lying flood region, the boardwalks are a must for getting that exciting yet dry and cosy feel of the trek. But the real deal for the park is the Squirrel/Drongo trail, which boasts a four-meter-high, 150 meter-long canopy walk for visitors to walk through the flora beneath them and to observe the beauty so closely.
Most of the trees out here are bananas and jackfruit, so you can even replenish your energy with these natural and high-carb snacks. And if you want some extra challenge, then try out that 7 km trail to MacRitchie's treetop walk which will burn some more calories.
Address: 30 Venus Drive, Singapore 573858
Opening Hours: 7am to 7pm daily
The only rocky-cliff seashore nature reserve in Singapore, this is one of the few hiking trails that gives you the golden opportunity to dive into the flora and fauna developing there. The panoramic view is wrapped in the melodious chirping of the birds created by the variety of bird species including the oriental magpie-robin and black-naped oriole.
The place is also home to a fort from the period of World War 2 and is perfect for a night-time stroll with your loved ones along the seashore. The romantic vibe is sure a great way to spend some much-needed time together.
Address: Labrador Nature Reserve, Labrador Villa Road, Singapore 119187

Timings: Monday to Sunday from 7:00 am to 7:00 pm
The perfect hiking trails for the entire family from the young toddlers to the elders, Hindhede Nature Park is the ideal place for families to spend some time together. Located next to Bukit Timah Nature Reserve, the site is home to some of the exquisite flora and fauna which includes banded woodpecker, clouded monitor lizard, and plantain squirrel. But they blend perfectly into the environment. Hence, it's always recommended to have an eagle eye for your surroundings to spot one.
The main attraction for the park is the picturesque Hindhede Quarry which is located at the end of the park. Enjoy a leisurely walk, with the scenic wildlife experience, and you even get some exercise done.
Address: Along Hindhede Drive
Opening Hours: 7am to 7pm daily
That brings us to the end of this list of best hiking trails in Singapore. Now if you want something closer to home, you can even try out some rock-climbing gyms. Here are some of the best ones. Both are great ways to get some exercise done in a fun and enjoyable way.
Zoya
Queen of Obscure References and occasional writer. When not exercising my thumbs on Instagram, you can find me looking for good author bios on Google.
Related posts
Subscribe for newsletter
* You will receive the latest news and updates on Singapore's best trends!