Best 11 Translation Services in Singapore
Joanne, 6 months ago
8 min

read
3236
Whether you're delivering a product, service or project, communication is always a key consideration. When communication with those who do not speak the same language, translation services are key to ensuring no miscommunication occurs. Thankfully, there are a plethora of translation services to choose from in Singapore, many of which are great. This list of the 11 best translation services you can find in Singapore will give you a snapshot of these services and help you choose the appropriate translation services for your needs.
Coming in first place on our list is Wordsburg Translations. It offers a high level of customizability and delivers quality translation work and customer support. They offer as much as 12 different translation services in over 120 languages.
In addition, they offer customisable pricing plans that will have you paying less. On top of these customised plans, they also offer 6 months of post-project support in the event that you require additional follow up.
All in all, Wordsburg Translations will definitely deliver superb results as they are truly one of the best translation services in Singapore.
Call them at +65 62241987 or email them at [email protected] for any inquiries.
They are also currently offering a 5% off on all certified translation and notary services.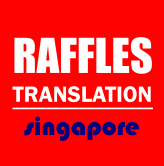 Efficient and customer-oriented, Raffles Translation offers a wide range of translation services at affordable prices.
A large part of what makes Raffles Translation so great is their dedication to service. They are an extremely responsive translation company and will get back to you within 10 to 30 minutes. Their service is also available around the clock and on any day, making them always available to meet your needs.
Moreover, if your project is on a larger scale, there's nothing to worry about as Raffles Translation guarantees that they'll be able to deliver large projects in a short amount of time.
Additionally, they provide 8 different types of translation including financial, legal, and shipping translations. Hence, the important details will not get lost in translation as they offer 100% professional translation with over 100 languages in their arsenal. Raffles Translation truly deserves to top the list of best translation services in Singapore.
The team at elionetwork has more than a decade of experience and a dynamic network of global clientele with a local business presence in the United States, Europe, and other major Asian markets
With a host of services including translation, interpretation, multimedia, and transcreation, elionetwork takes pride in their ability to carefully develop tailor-designed localization solutions for each of our clients.
The team is confident in translating everything: from marketing materials to printed/digital communications, videos, white papers, user manuals, guides, technical documents, and more. They are able to translate them into the languages and dialects that your audiences speak.
In addition, elionetwork's translation services have achieved high standards set by the ISO 17001:2015 Quality Assurance policy. So, you can be sure that your translating needs will be fully taken care of, regardless of your budget.

Contact: +65 6509 5048
Email: [email protected],
Address: 8 Burn Rd, #12-03 Trivex, Singapore 369977

Singapore Translators features native language experts who make translating a budget-friendly service. Providing quality service in an efficient fashion, Singapore Translators comes in second place.
Offering over 200 languages, this translation service has the widest range of languages on the list. Singapore Translators feature native translators in their service as they are more passionate and knowledgeable about the culture and language you're translating to. This is important as each culture is different and the cultural context and knowledge allows Singapore Translators to translate using the appropriate tone and style. By filling up a simple order form, they will get back to you within 30 short minutes offering you a quote, making this a quick and painless service.
In addition, they offer 6 different translation types, including academic, immigration document and copywriting translation. So, you can rest assured that Singapore Translators can get the job done in no time.
Connect with them through their website or email them at [email protected].
Next on our list is Chambers Translation. This translation service has an incredibly large range of translation service and will definitely be able to meet any of your translation needs.
With 16 different translation services, whatever you need, Chambers Translation can provide. A unique point about this translation service is that they take a personal interest in every one of their client projects. They deliver only the highest quality translation for any projec. Chambers Translation has a proven track record for doing things well and many of their clients return to use their services again. In fact, 73% of their business comes from these repeat customers. Capable, trustworthy and invested, Chambers Translations is a great pick for a translation service.
Call them at +65 6339 1886 or email them at [email protected].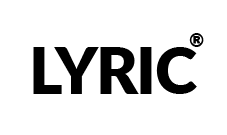 Affordable and efficient, Lyric is the next translation service on our list. With a satisfaction rate of 99%, Lyric is confident in providing professional translation services that will meet your expectations.
Having a satisfaction rate of 99% among over 8000 past clients is definitely proof that the team at Lyric know what they're doing. Being able to offer translation services for 140 different languages, whatever language translation you need, Lyric can provide. They also boast of a quick response time of 30 minutes to make matters more efficient. Furthermore, Lyric has localisation experts working with translators to make your project information fit into the relevant market context.
Overall, an affordable option that has proven successes, Lyric will make the translation process quick and easy.
To contact Lyric, call +65 6631 2976, whatsapp +65 8921 0272 or email [email protected].
Coming next is Stamford Language and Communication with their dedicated and personalised translation service. They curate the best-translated products, and provide one of the most cost-effective translation services.
Understanding that every culture and project is different, Stanford Language and Communication makes the effort to go the extra mile to analyse your language and technical needs. In doing so, they'll be able to translate in the most efficient and cost-efficient way, saving you money in the process. Additionally, they also offer transcription and voice over services on top of translation if your project requires it.
On the whole, determined to serve you well, Stamford Language and Communication are here for your business translation needs.
Connect with them at +65 6602 8298 or email them at [email protected]. You can also send a direct enquiry through their website.
Sage Languages believes that quality translation services do not have to be expensive. With an emphasis on quality and affordability, Sage Languages is a great option.
For business-related translation services, you'll be able to rest easy knowing that technology, project management and business professionals are working in tandem with translators to provide exceptional quality translations.
Additionally, they offer translation services for documents, websites, and technical writing among others. Essentially, Sage Languages is equipped to help you will all your translation needs.
On the whole, with timely delivery, low prices, and consistent service quality, choosing Sage Languages will leave you feeling satisfied.
Contact them through WhatsApp at +65 8280 3328 or email them at [email protected].
Verztec is an amazing option for businesses that required translation services. They have an incredibly large network of professional translators. Hence, they are extremely well-positioned to meet your translation needs.
10,000 skilled native translators form Verztec's network ensures that translation is done professionally and accurately. Positioned to translate digital platforms, Verztec offers website translation, audio transcription and video subtitling. Their main clients include SMEs and MNCs but are definitely not limited to these. They can translate over 100 languages and is up for whatever task you throw at them.
Call them at +65 6577 4646 or email them at [email protected].
Up next is WhizWordz which is a team formed by expert translators with years of experience. WhizWordz is advertised to give you the best bang for your buck when it comes to translation services in Singapore.
WhizWordz is dedicated to giving you great customer experience and will ensure that the translation job is done just the way you would want it. After the translation job is complete, WhizWordz doesn't just send the finished product to you and conclude the project. Instead, they send you a copy to check through and will take note of any suggestions that you provide and work on them. Overall, if you're looking for a more personalised translation service, WhizWordz provides just that.
Call WhizWordz at +65 6600 3798 or email them at [email protected].
Rounding out our list is Linghua Technologies International as a result of their incredible dedication to the services they provide. Through their dedicated services, your project can receive a translation and an aesthetic glow up as well.
Their desktop publishing experts will take your document or marketing materials through all the stages necessary to produce a great digital product. Backed up by a network of over 5000 qualified translators, Lingua Technologies International has the resources to meet your translation and localisation needs. Thus, if you're scouting for a translation service that specialises in online projects and products, Lingua Technologies International is the pick for you.
Call them at +65 6576 0138 or email them at [email protected].
This list has provided a comprehensive snapshot of the best translation services in Singapore. On the whole, all these companies understand that communication is extremely important and guarantee delivery only the highest quality service. Hence, get your project up and running with these translation services today.
Related posts
Subscribe for newsletter
* You will receive the latest news and updates on Singapore's best trends!
Trending Posts