10 Best Tiong Bahru Cafes in Singapore You Never Knew Existed [2022]
Zoya, 2 years ago
10 min

read
8039
When you visit Tiong Bahru, you might feel as though you're stepping into an alternative world where both modern and traditional vibes exist in perfect harmony. With their quirky yet hip cafes that feel as though they should grace the front-page of a vintage magazine, to the street hawkers Tiong Bahru is a fascinating place for all.
That's why it's no wonder to see plenty of tourists visit when even the locals can't get enough of this place. Offering so many options for a good place to eat and enjoy, this quaint place will suck you in. But what are the best Tiong Bahru cafes? We're here to help you find out so what are you waiting for? It's time to embark on a quest to satiate our hungry stomach now.
Tiong Bahru is a place of cultural reset and Bakalaki is totally here for it. Bringing the authentic flavors of Greece to your plate and prepared using only the freshest ingredients from Greece, this cafe in Tiong Bahru won't disappoint you at all. Prepared by Executive Chef, Spiros Palaiologos who brings all his years of experience to bring you a meal fit for the Gods.
When you think of Mediterranean food, you can't ignore their seafood delicacies, and understanding this, Bakalaki specializes in these delicacies. Pair it up with a glass of the most exquisite offerings of Greek wines and beers, and you have a meal that will stay with you long after it is over.
Bakalaki is open all seven days of the week, so you can visit them whenever you get the free time. Their deli also offers various Greek treats like cheese, sauces, breads, traditional sweets etc. which you can enjoy with some wine at your place later.
Address:
BAKALAKI Greek Taverna, 3 Seng Poh Rd Singapore 168891
Timings:
Mon – Thurs: 5pm – 11pm,
Fri – Sun: 11.30am – 2.30pm, 5pm – 11pm (Last order for food: 9pm)
Contact Details:
+65 9732 2299
The Little House of Dreams is just as dreamy as its name suggests. An extremely whimsical and pretty cafe, this bakery ranks high on several lists of best Tiong Bahru cafes. That's because not only does it look like it has stepped out of the pages of a fairy-tale, but their food also gives you the warm feeling of mom's cooking (It does look prettier though, sorry mom).
You'll enjoy spending some time here during a coffee-break and looking through their gorgeous array of cupcakes, and other interesting desserts. If you're not in the mood for desserts, you can also check out their menu which features dishes like burgers, pasta, and even finger-foods and salads.
So if you're looking for a place to relax for a while, step into the Little House of Dreams and get lost in their dollhouse-like cafe. They also offer pick-up and delivery options.
| | |
| --- | --- |
| Address: | 58 Seng Poh Road #01-15 Singapore 160058 |
| Timings: | Sunday to Thursday from 8:00 am to 8:00 pm and Friday to Saturday from 8:00 am to 10:00 pm |
| Contact Details: | 90304959 |
This cafe needs no introduction. One of the most popular Tiong Bahru cafes, it's almost a crime not to visit. It was opened in collaboration with celebrity baker Gontran Cherrier. If you don't know him, he's a famed French baker specializing in pastries and croissants.
That's why it's no wonder that their croissants, especially, are in a totally different league and possibly the best you can find in Singapore. They offer a variety of flavors like the green-tea almond, almond chocolate, Pain Au Chocolat, and the ever-green classic croissant. You'll have something new to try every time you visit. They're prepared fresh using the freshest ingredients and not frozen.
Apart from their croissants, you can try out their famous pastries and bread. Enjoy sipping a cup of coffee and experiment with their offerings while you take in the beauty of Tiong Bahru. You can order a delivery from them island-wide.
| | |
| --- | --- |
| Address: | You can check out the address of their outlets here. |
| Timings: | You can check out their timings here. |
| Contact Details: | You can check out their contact details by clicking here. |
When you visit Bincho during the day, you'll get to experience a traditional mee pok stall with a Kopitiam setting. With their delicious kopi and the, you'll feel as though you're enjoying a meal at a small but wonderful cafe.
But when night falls, that's when the magic happens. This cafe undergoes a total transformation and becomes an open-concept yakitori bar with their copper hues and the feeling that you've entered a 'secret-location' (Seriously, you need to enter through their back door). Combine that with the old-school music that's always on, and you've got the experience of a lifetime.
Enjoy their Japanese sake and whiskeys while feasting on their yakitori sets. The chef highly recommends trying their yakitori bowl, with various slices of meat and seasonal vegetables. Do visit it for an other-worldly experience and remember, trying to find it is half of the fun.
| | |
| --- | --- |
| Address: | 78 MOH GUAN TERRACE #01-19, SINGAPORE 162078 |
| Timings: | From Tuesday to Sunday from 12:00 pm to 3:00 pm and 6:00 pm to 12:00 am. Closed on Mondays. |
| Contact Details: | (65) 6438 4567 |
Korea is taking over the world. And, if you're anything like me, then most likely you've spent a lot of time watching them enjoy kimbap, fried chicken and so much more. Well, over at BigMama's (love the name), you can enjoy these dishes for yourself.
Serving authentic Korean dishes that are catered to please everyone, these dishes are not only delicious but also healthy. They're prepared using really creative methods and are totally free from MSG. You need to try out their specialties, the Dakgalbi, which is pan-fried spicy chicken, and Suyuk, steamed pork belly. You also get plenty of side dishes for free, so yaay.
So try BigMama for food that is hearty and so very satisfying. Do note that parking might be an issue, so if that's a problem for you, you can always order delivery from them instead.
Address:
2 Kim Tian Road, Singapore 169244
Timings:
From Monday to Sunday from 11.30 am to 3 pm and
5.30 pm to 10.30 pm
Contact Details:
+65 6270 7704
Don't be fooled by their name. Vanilla is anything but plain, and Plain Vanilla Bakery is anything but boring. Starting out with the simple aim of offering and serving some good, delicious cake, this bakery has now become one of the cult-favorite Tiong Bahru cafes.
Serving delicious baked goodies that taste just as good as the ones grandmom would prepare, with their smell, taste, and even texture taking us back to a time of nostalgia. They're also fans of perfection and that's why all of their deli and baked items are always prepared in small batches, using only the best ingredients and absolutely no preservatives.
They've also got some of the best fusion dishes, like the salted ricotta & Nutella where ricotta meets Nutella in the most flavorful way ever. You can check out the ice-cream cart too, with six different flavors. Their decor is amazing too, with an airy and cute environment. And the best thing? They're really affordable, sold at a fraction of the price of other bakeries.
| | |
| --- | --- |
| Address: | 1D Yong Siak Street, Singapore 168641 |
| Timings: | Every day from 8:00 am to 9:00 pm |
| Contact Details: | +65 8363 7614 |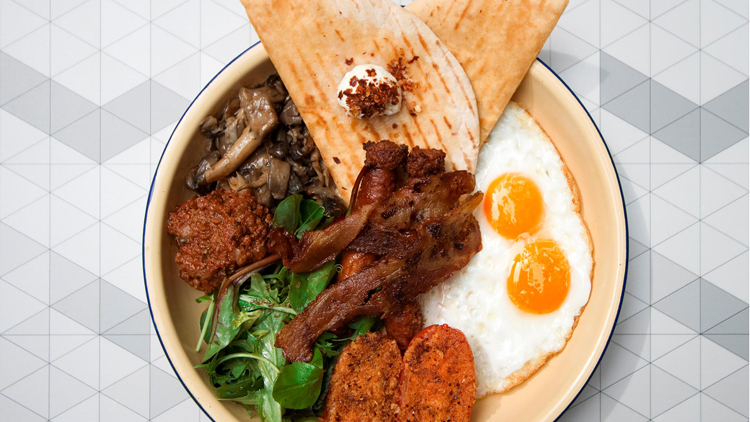 The perfect spot for coffee lovers, even the sensual smell of coffee that seems to surround this cafe is so alluring. Starting the wave for specialty coffee, this cafe has cemented its place in the Coffee Hall of Fame as the place where Singapore's coffee revolution began.
If I haven't made it clear enough, you get great coffee here, but that's not all. Serving excellent brunch options and great Tau Sar Pau, you must try them out even if it's the last thing you do. It's the perfect amount of sweet and fluff and pairs so well with a cup of their honey brew. If you want to try something else, we recommend their chicken panini and banana walnut cake. They're amazing.
Apart from the food, they've also got people raving about their great customer service. So ask a friend for brunch and grab some delicious food and coffee from one of the best Tiong Bahru cafes.
| | |
| --- | --- |
| Address: | 78 Yong Siak Street, Singapore 163078 |
| Timings: | Monday to Friday from 7:00 am to 5:30 pm and Saturday to Sunday from 7:30 am to 6:30 pm |
| Contact Details: | +65 6225 8545 |
If you're trying to eat healthy and have been avoiding cafes for that reason, well this cafe in Tiong Bahru won't let you down. Everyone knows that the most important step is cutting off sugar and that's exactly what TIANN'S does.
Over at TIANN'S, you get the most delicious meals which are prepared from scratch using all real ingredients. And to make sure that you get the healthiest meals possible, they use as little sugar as they can. Creating their food by hand, without refined sugar and gluten, even gluten-intolerant people can enjoy a meal here. They even offer plenty of vegan options.
We're in love with their signature Chocolate Hazel cake which has no refined sugar or gluten and Farmer's Loaf which is bread created using baked rice and chickpea, perfect for everyone. Enjoy a hot and healthy meal, with a cup of espresso.
Address: Tiong Bahru, 71 Seng Poh Road, #01-35, Singapore 160071
Timings: From Tuesday to Sunday from 8:00 am to 4:00 pm. It remains closed on Mondays.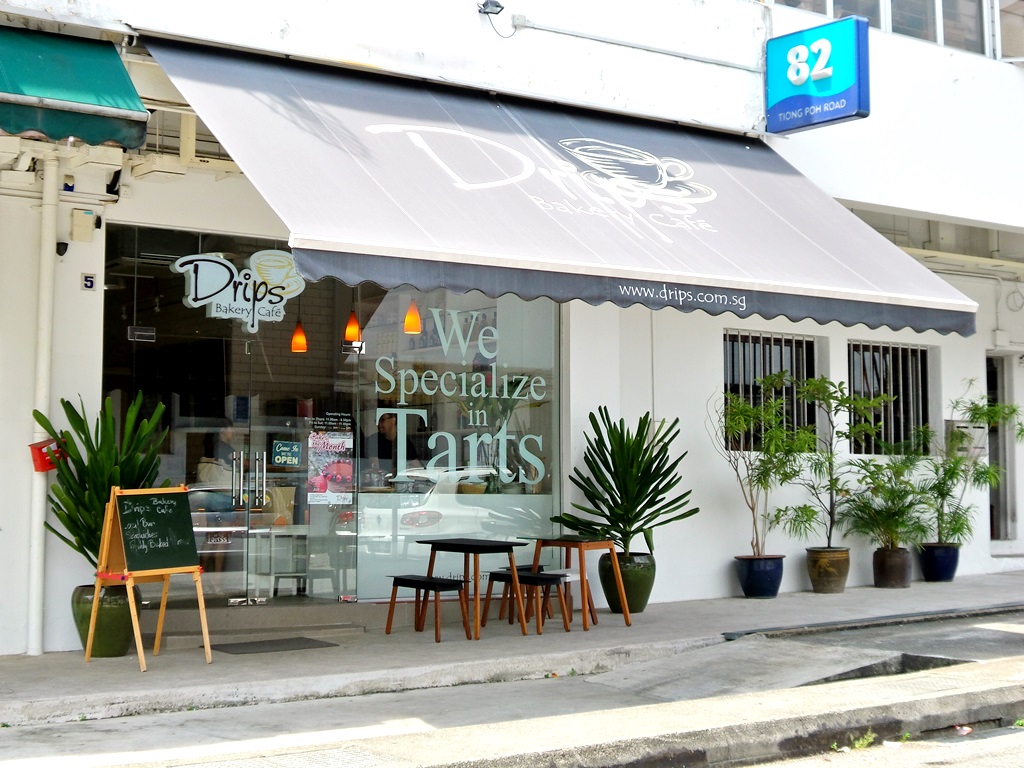 Good tarts can be so hard to find. Most of time, either the texture isn't perfect or the filling not enough. But it seems like Drips have perfected the recipe to perfect tarts. Starting out as an artisan cafe, Drips are now the go-to spot for anyone who wants to enjoy a good tart.
Whether you're looking for a round tart, baked tart, mini tarts, or tarts worthy of your Instagram feed, Drips serves them all. But the best one has to be their Seasonal Fruit Tart which has the freshest of fruits and sweet Madagascar vanilla-infused custard together on the perfect crust. But that's not all, all of their tarts from their specialty collection will have you drooling over them.
If you want more than tarts (please, don't miss out on them), they also serve delicious breakfast, lunch and even diner options. After a hearty meal, you can end it on an even higher note with their tart. If you're wondering whether these tarts are really that good, trust me, they're better.
| | |
| --- | --- |
| Address: | 82 Tiong Poh Rd, #01-05, Singapore 160082 |
| Timings: | Sunday to Thursday from 9 am to 9 pm and Friday to Saturday from 9 am to 10 pm |
| Contact Details: | +65 6222 0400 |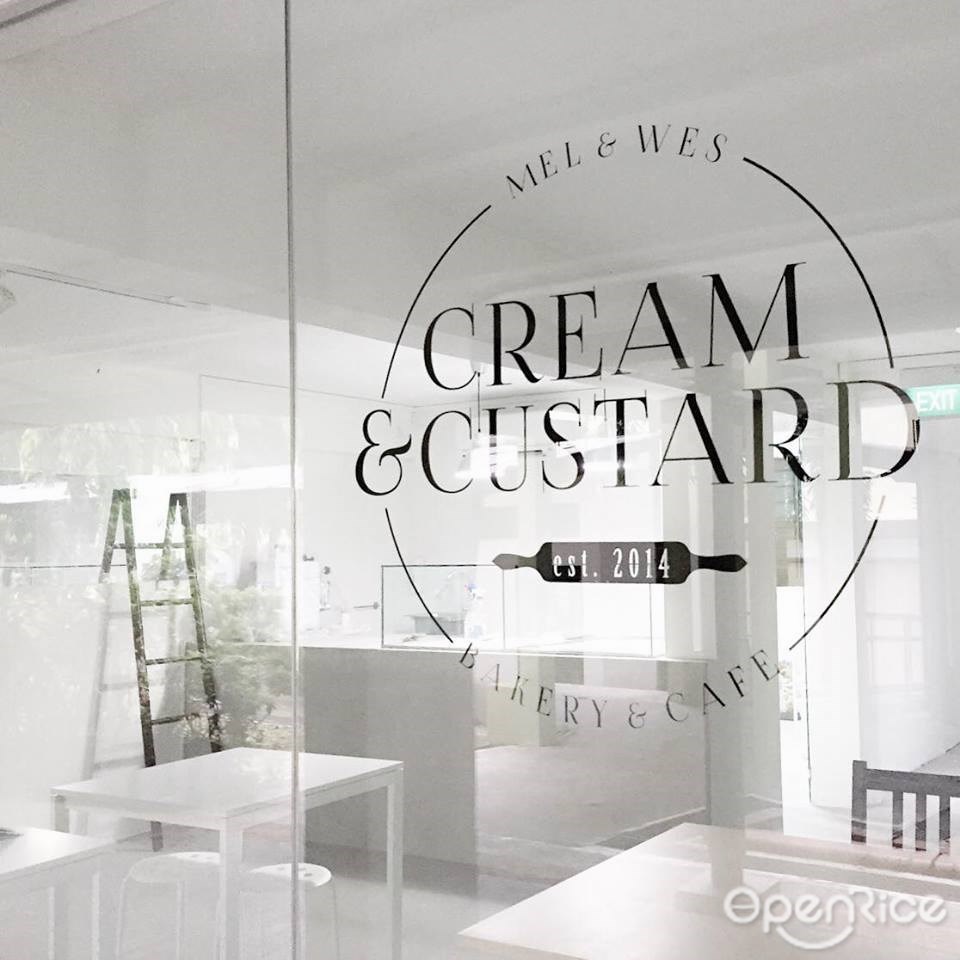 We mentioned Instagram-worthy in the previous cafe, but did you know that Instagram is a wild place? Cream & Custard are equally wild and their selections so dainty and pretty that you won't be able to resist.
Their cakes are made by hand and offer so many tempting options that you won't be able to decide which one to pick. But what people really come here for is their 'Watermelon and Sugar Confection', a treat that can rival even Australia's Black Star Pastry. Not only is it light, fresh, and oh-so delectable, but it'll also have you coming back for seconds and even thirds. Their croissants are extremely popular too.
The store is pretty small and you might miss it if you're not careful enough but definitely a hidden gem and well-deserving of a place on the best Tiong Bahru cafes.
| | |
| --- | --- |
| Address: | 70 Shenton Way Eon Shenton, Singapore 079118 Singapore |
| Timings: | Open from 11:00 am to 7:00 pm |
| Contact Details: | +65 9111 8696 |
That ends our list of the best Tiong Bahru cafes. So what are you waiting for? Grab a good pair of shoes, make sure your wallet is full, and your stomach empty, and set off cafe-hopping. You definitely won't regret it. If you're looking for more bakeries, you check out our list of the best bakeries in Singapore.
Zoya
Queen of Obscure References and occasional writer. When not exercising my thumbs on Instagram, you can find me looking for good author bios on Google.
Related posts
Subscribe for newsletter
* You will receive the latest news and updates on Singapore's best trends!
Trending Posts
May 30, 2023

What is Matcha? Matcha...

May 31, 2023

TLDR: In this article,...

May 31, 2023

TLDR: As an audio...