11 Best Table Lamps in Singapore To Check Out [2022]
Emily Hopkins, 2 years ago
10 min

read
10817
Getting a good study lamp is the priority of every student or reader due to the drawbacks of reading in low or dim light. Study or desk lamps not only provide adequate light for studying but also enhances eye health. The low-intensity bulbs used in the study lamps are perfect for readers. Some people use the desk or study lamps just to illuminate the room and give a sophisticated look to their homes or offices. Thus, investing in a good study or desk lamp is extremely worthwhile. Without further ado, read on to find out more about the best study and desk lamps to buy in Singapore.
Importance of a Study Lamp
The importance of a study lamp is ignored by many. Studying in dim-light conditions can impact the eyesight and increases stress. But eye specialists believe that studying or surfing in low-glare light can be beneficial for eye health. A study lamp creates an ambient reading environment making reading more fruitful taking off the stress of your eyes and mind. This bolsters productivity and health.
There are many options available in the market that could make the selection process difficult for you. But don't worry as we have shortlisted the best study and desk lamps available for purchase in Singapore.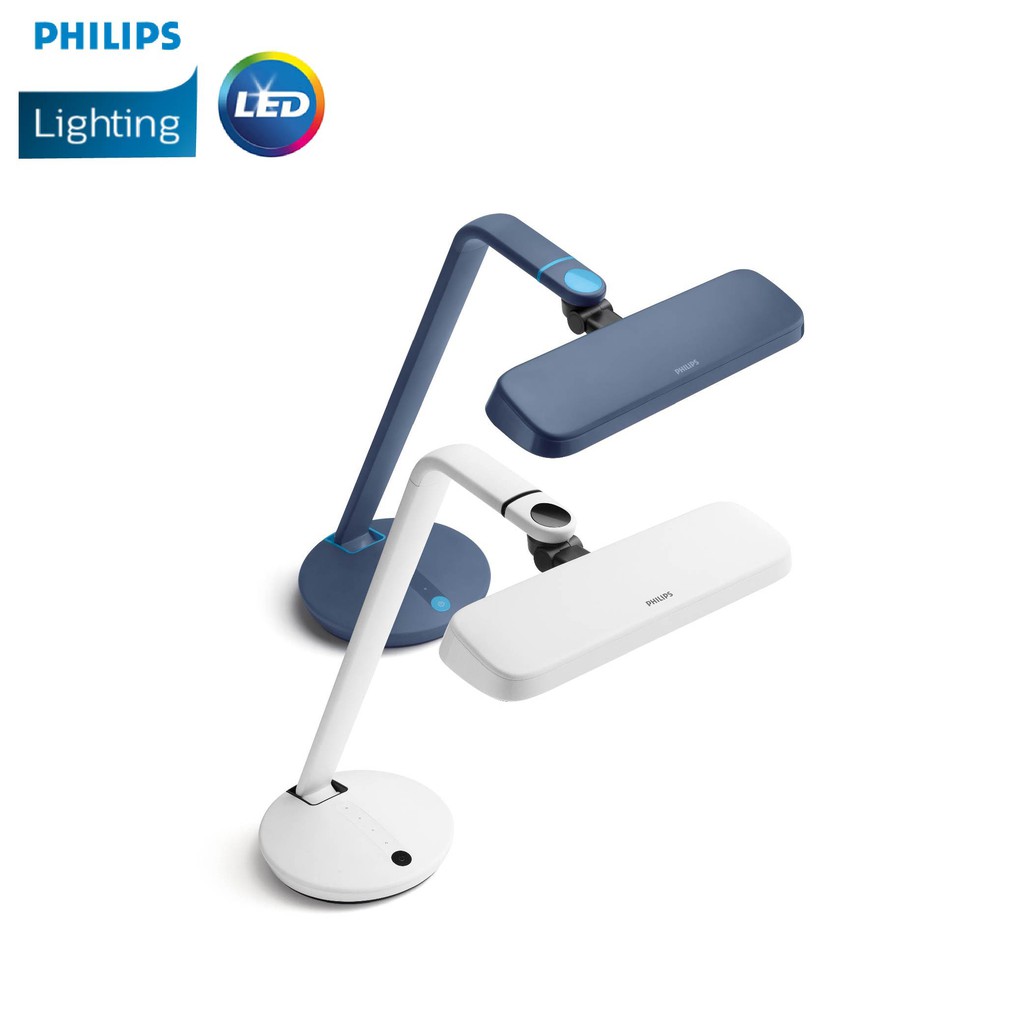 Salient Features:
Uniform light distribution
Low glare LED lights
Dimming light control
2 years manufacturer's warranty
When you read the manufacturer's name, you will be 50% satisfied. Philips has a rich history of producing high-quality lighting products. This desk lamp is another example of excellency at the electric firm. With its honeycomb LED lights, the desk lamp evenly distributes the light around the space. Honeycomb lens also reduces the stress on the eyes, so you can enjoy worry-free reading and internet surfing. With 4 levels of dimming, the product is suitable to be used in the daytime as well as night time. With its 360 degrees rotatable arm, Philips 66111 Strider features everything that you want from an ideal study lamp. On the whole, definitely deserving of topping our list of the best study and desk lamps in Singapore.
Salient Features:
Low glare LED lights
7 levels of brightness
Portable
Low-heat emission
If you want a stylish study lamp with portability, then do consider buying a 3M LED 2000 study lamp. With its low glare LED lights, the customers like its unique design and light-weight material. The material is designed to be sustainable as its LED bulbs release fewer heat-emissions in the atmosphere. The polarizing filter of the lamp reduces the glare by 80% bringing a layer of positivity to the eyes. Along with this anti-glare filter, 3M has incorporated a 7 level brightness system in this product. So, customers can enjoy reading using this lamp in the day as well at night. 3M is always known for durable products and this lamp also comes with a warranty of 40,000 hours of bulb lifespan. So, a daily day 8-hour usage makes this product usable for a whopping 14 years.
Salient Features:
Wide illumination
Infrared Seat Sensor
Adjustable Brightness & Colour Temperatures
Designed with safety standards for children's toys
Want a lamp that's versatile? Well, BenQ MindDuo might just be the answer! From a table lamp to a study lamp for students, to a reading lamp for just about anyone. It does all of that pretty well with its 95cm wide illumination (which is 150% more than other lamps), and flexible stand that can be adjusted to suit your preference.
Adding to its list of amazing features, BenQ's MindDuo Smart Dimming with its 7 levels of brightness eliminates the need to worry about changing the lights every single time, it also comes with an infrared seat sensor which turns on or off accordingly whenever it detects presence – In our opinion, this feature not only help save on your monthly bills, but it's also simply great for school kids or children who are too absorbed in their reading or studying, that they might overlook turning any desk light on (which may inevitably affect their eye health in the long run). Lastly, it even comes conveniently with a USB charging port, saving you the need to move out of your comfort zone just to charge your mobile devices, making BenQ's MindDuo the lamp that truly does it all!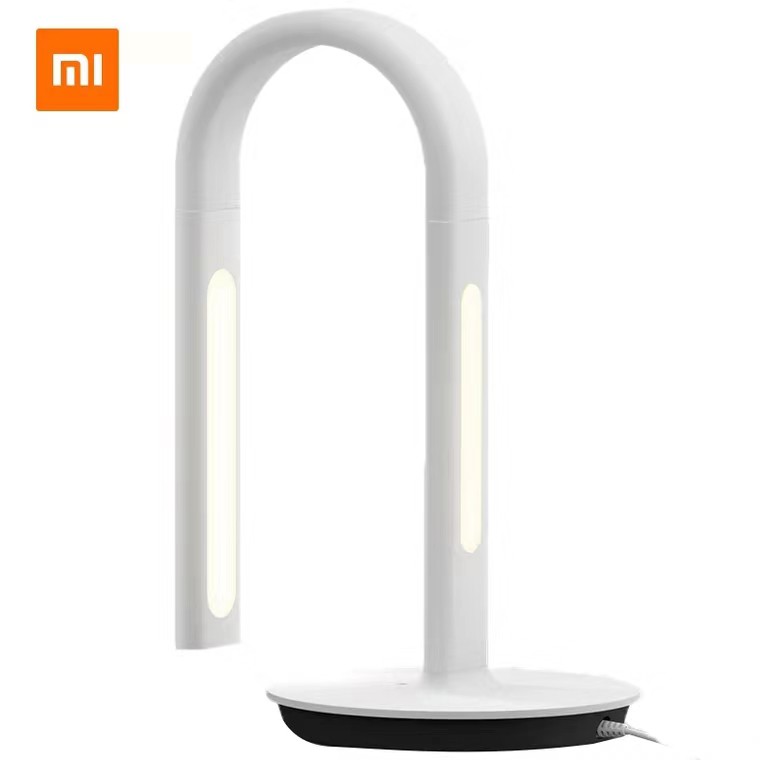 Salient Features:
Android and iOS controllable
Foldable design
Good brightness
Anti-glare design
A smart desk lamp! Yes, you heard it right, enhanced technology in a basic desk lamp. Philips and Xiaomi collaborated to think out of the box and introduce this stylish smart desk lamp for the customers. Talking about the features of the lamp, the main thing is the anti-glare LED bulbs that reduce the strain on the brain. With a foldable design, this lamp can be stored easily in tight storage spaces when not in use. Now coming towards the smart features of this product, the Xiaomi home care app can be used to turn off and on the lamp with brightness adjustment. You can also set the app alerts to remind you to switch off the lamp saving electricity. All in all, hands down one of the best study and desk lamps in Singapore.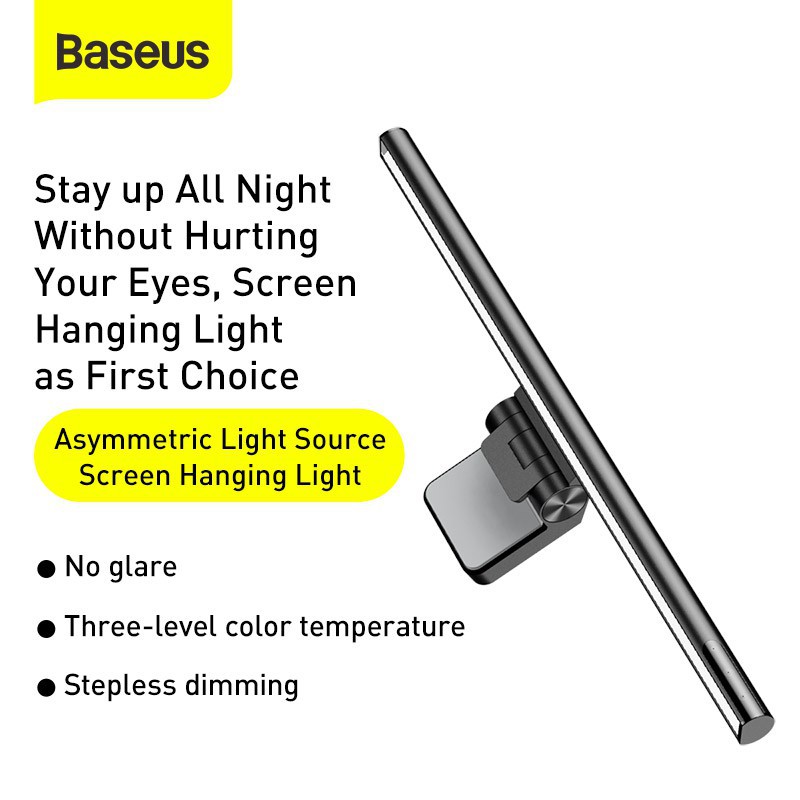 Salient Features:
Wireless smartphone charging base
3 operational modes
Stylish design
Lightweight and portable
Looking for a sturdy study lamp? That's the product that's exactly designed to fulfil your needs. With its 3 operational modes i.e. reading mode, computer mode, and children mode, you can choose the brightness from 5 levels according to your preference. Baseus designed this product from light-weight material keeping because of your portability requirements. But these are the lightening functions of this lamp. Fasten your seatbelts as this lamp has another exciting feature to offer. Looking at the base of the LED lamp, it seems a bit unusual. That's because you can wirelessly charge your smartphone by placing it on the lamp's base. But this feature can only be availed by customers owning smartphones that support wireless charging. If you are one of them, then there is no need of buying an external wireless charger, as the Baseus Lett LED lamp is fulfilling this need of yours as well.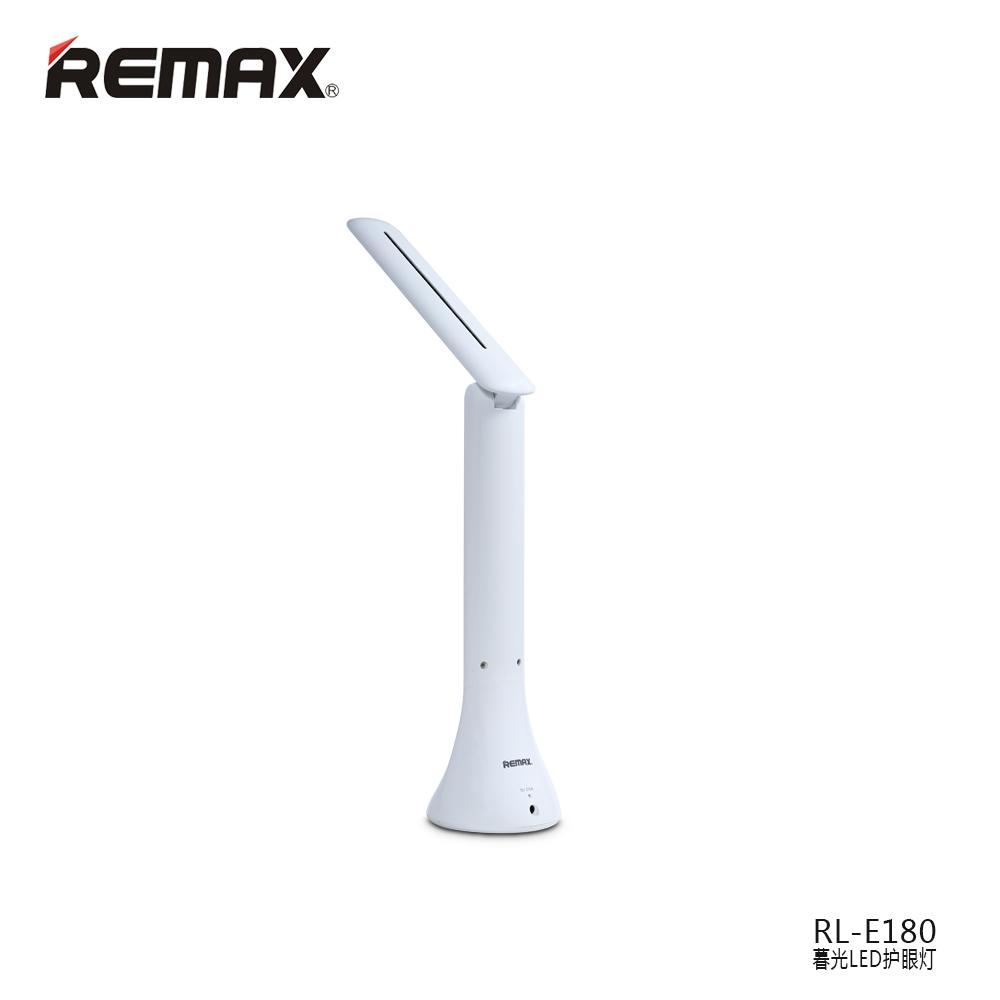 Salient Features & Services:
Warm RGB and White light LEDs
Attractive display
LED bulb lifespan of 35,000 hours
Foldable design
If you are fond of those RGB lights and want to create a funky environment in your room, then the Remax desk lamp is the go-to option. With its serious lighting option, you can enjoy reading, writing, and perform computer chores. But when your mood is funky and wants to party with your friends, just use a combination of any two lights and create a funky atmosphere. This study lamp also features a foldable design, so fold the lamp and store it in any sort of place. Another feature of the Remax LED lamp is the display scale displaying the date, temperature, and day. The official bulb warranty is about 35,000 hours making this product usable for more than 10 years.
Salient Features & Services:
Aesthetic design
Brightness dimming switch
Energy-saving option
Solid and durable material
Another product produced by Philips in this list. The durability of this manufacturer's product is not questionable as discussed above. This product comes with an energy-saving option saving your electricity bills by whacking 80%. The LED bulbs are glare-free and provide a pleasant experience of performing any activity under these lights. The aesthetic design not only adds to the beauty of the room but also makes this product handy for use. With an additional dimming switch, you can control the brightness of the lamp according to your preference. Truly one of the best study and desk lamps in Singapore!
Salient Features & Services:
Portable
High-quality low heat LED bulbs
Compatible with MI app
Compatible with Google Assistant
Another cool product introduced by Xiaomi. The product is again a smart lamp and this time the additional feature is its compatibility with Google Assistant. The LED bulbs release less heat and are highly durable with about 10,000 working hour guarantee. You can always dim the brightness from zero levels to a hundred level by using the dimming switch. Or using the MI home application that makes it easy to operate this study lamp. By using the Google Assistant option, you can turn off and on this product by giving voice commands.
Salient Features:
Comes in black and white in colour
High quality and durable
Easy and hassle-free installation
Eco-Friendly
Light Makers Pte Ltd is a long-standing lighting retailer and specialist in varied aspects of lighting. It has several unique table lamps with amazing designs. Nottingham Classic Contemporary table lamp (black/ white) is one well-thought-out table lamps by Light Makers. It is very affordable but of high quality.
This table lamp is practical and modern looking! Besides, it brightens up the study room table with its E27 light source. The elegant and simple lamp is good to place in the study or bedroom, creating a conducive environment for children, young and working adults to work.
Besides, it is an easy and fuss-free installation. You can insert it into your power socket and adjust where you want to light up. Likewise, this is created with low carbon and environmental protection practices, which is ideal for those looking for an eco-friendly table lamp.
Salient Features & Services:
60 LED beads for customization
360-degree rotatable head
USB Powered
2000 mAH battery
Price: 70 SGD
If you want a small and compact study lamp, then try this product by Xiaomi. This study lamp unlike the two discussed above is not smart and can only be controlled manually. With its 2000mAH battery, you can use it for 5 hours on full charging. 60 LED beads are responsible for the effective spread of light that can be adjusted according to the need. The lamp has a USB cable that can be connected to a power bank or laptop for charging and operation.
Salient features
It has a lifespan of 50,000 hours
The table lamp has a minimalistic design
Has different levels of dimming
It's flexible
Has low heat emission
Koncept is a reliable brand in offering a variety of durable and functional home appliances. One of its finest creations is the Z-Bar Series. It has simple bards that can be adjusted to the 35 LEDs, which also come in simple bards. You'll, therefore, enjoy the flexibility that comes with a minimalistic table lamp.
What's more, you want multi-level dimming, which can be adjusted to your eye's comfort level. You won't have to worry about excessive light when reading at night or during the day. Browsing the internet will also be hustle free with the dimming feature. With a lifespan of 50,000 hours, you don't have to worry about the value of your money.
The study lamp is not only the necessity of a student. But a reader, computer user, or any other researcher also requires an optimum light source taking off the stress from the eyes and brain. With many options shortlisted above, you can choose a product according to your preference that will increase your productivity and learning efficiency. Some study lamps also provide additional features such as wireless charging, temperature display, etc. so do look for your requirements before buying the final product.
Check out our other related articles:
Emily Hopkins
I'm an accomplished and detail-driven content writer with copious experience in producing compelling, engaging and flawless content for a variety of blogs and websites for several years.
Related posts
Subscribe for newsletter
* You will receive the latest news and updates on Singapore's best trends!