12 Best Speech Therapist in Singapore [2022]
Joanne, 2 years ago
13 min

read
3876
While we have all heard of the term speech therapy, not many of us know what exactly a speech therapist does! Speech Therapists are also known as Speech Pathologists or Speech-Language Therapists. They assess and manage speech, language, as well as other communication problems in people of all ages. This is to enable them to communicate to the best of their ability. In addition, they also assess and manage people with swallowing problems. This is to enable them to eat and drink safely. Speech therapy may be needed for speech disorders that develop in childhood or speech impairments in adults caused by an injury or illness, such as stroke or brain injury.
There are several speech and language disorders that can be treated with speech therapy. If you are looking for a good speech therapist to help you with your conditions, this article will be great for you. We will be looking at the best speech therapists in Singapore.
Highlights:
Holistic care and active partnerships with families
Clinic, home, school or online-based therapy
Professional and experienced therapists
Multidisciplinary team approach
Convenient location
Little Marvels' speech therapists belong to a multidisciplinary clinic that offers holistic and evidence-based interventions along with Occupational Therapy, Psychological Services, Play Therapy, Educational Therapy and much more, all in one place! Their experienced speech therapists specialize in assessing and treating a wide range of communication difficulties including language delay, speech sounds delay, social skills, picky and problem eaters, stuttering and fluency, and more! With passionate and highly experienced speech therapists, they ensure that therapy sessions are fun, engaging and effective.
They also take pride in their fully equipped clinic rooms and sensory gyms that warmly welcome all children and families. In addition, they can conduct sessions in the clinic, at home, in school or online! This flexibility gives their therapists opportunities to guide families, caregivers, and teachers through applying strategies in the natural setting.
Another noteworthy aspect of this clinic, is that they strongly believe in empowering parents and caregivers, so their therapists strives to form partnerships with parents and caregivers, and work to foster confidence in their ability to support their children's development.
So, if you're looking for a clinic that caters to all your needs and offers endless support for you and your family, Little Marvels is the perfect choice for you!
Address
371 Beach Road, #02-51/48 City Gate, Singapore 199597
Contact Information
+65 8189 1636 | hello@littlemarvelstherapy.com
Business Hours
Mondays – Fridays: 9:00am – 6:00pm
Saturdays & Sundays: 9:00am – 1:00pm (By appointment only)
Highlights:
More than 10 years of experience
Specializes in many different domains
Speech and Feeding Therapy
Home consultation available
Magic Beans is made up of a group of speech therapists who are passionate and love to help people with speech and language difficulties, as well as, swallowing (dysphagia) and feeding difficulties. Each speech therapist specialize in different domains and is trained to work with children as well as adults of different age groups.
In addition, therapists have more than 10 years of experience under their belt and they specialise in the assessment and treatment of feeding, swallowing, and speech/ language delays and disorders. So, you can be sure that your needs are in great hands! Also, if you prefer to have your speech therapy conducted at home, Magic Beans offers home consultation as well!
So, if you are having some troubles getting your child to eat, Magic Beans is a great choice for you to consider! With a vision to be honest, respectful, as well as nurturing, you can be sure that your experience at Magic Beans will be great!
Address
Schedule a House-Call or
At 231 Mountbatten Road, Block A #02-02 Mountbatten Centre, Singapore 397999
Contact Information
+65 8777 3171 | info@magicbeans.sg
Business Hours
Monday to Friday: 9 AM to 6 PM
Highlights:
Convenient location
Accent reduction programs
Online speech therapy available
The Speech Practice is a speech pathology clinic that is conveniently located near Dhoby Ghaut station. The clinic has three speech pathologists, Wenggie, Rachel, as well as Lisa who work together closely as a team to assist all clients and patients. In treatment sessions, you will possibly have sessions with one or two of them throughout any treatment program.
Treatment programs that are provided by The Speech Practice include Children Speech Therapy, Adult Speech Therapy, as well as Accent Reduction. The Accent Reduction program is great for those of you who would like to improve your speech as well as accent be it for work purposes or personal reasons!
Uniquely, this clinic even offers online speech therapy! This is so that their clients and patients can receive continued care in the safety and comforts of their homes. So, whatever it is you are facing, they are here to help!
Address
190 Clemenceau Avenue, #03-33 Singapore Shopping Centre, Singapore 239924
Contact Information
+65 9126 4322 | enquiries@thespeechpractice.com
Business Hours
Monday to Friday: 10 AM to 7 PM
Saturday: 9 AM to 6 PM
Highlights:
Client-centric services
Wide range of services
Convenient location
Cost-effective
Dynamics is a leading pediatric therapy center for children located on Orchard Road in Singapore. They provide client-centric and evidence-based therapy, intervention as well as educational services in a manner that is accessible, comprehensive, and cost-effective.
The services provided by Dynamics include Speech Therapy, Occupational Therapy, Psychological evaluations intervention, Social Skills training, Educational Therapy, Physiotherapy, as well as an Early Intervention Program.
In addition, their services are client-centric and aim to bring out the maximal potential of your child. Dynamics also encourages involvement from parents, and encourage them to take part in sessions whenever possible.
Address
583 Orchard Road, #15-04 Forum The Shopping Mall, Singapore 238884
Contact Information
+65 6100 9235 | inquiry@dynamics.com.sg
Business Hours
Monday to Friday: 9 AM to 7 PM
Saturday: 9 AM to 6 PM
Highlights:
Multiple locations
Holistic intervention
Fun therapy sessions
TLC Speech Clinic is a clinic in Singapore that can help your child improve their speech-language. communication, cognitive behaviour, as well as motor skills. With multiple locations across Singapore, this clinic believes that therapy should be fun, balanced, as well as flexible.
In addition, they believe in a family-centered approach and aim to empower you and your child's carers to support their development. Therefore, you will not feel alone in your child's speech therapy journey!
The team at TLC Speech Clinic also believes that collaboration and communication with members of your child's therapy team is essential for a whole-child approach and facilitates overall development. They also believe in open communication. By working closely with families, carers, and other members of the team, they aim to provide a holistic intervention.

Highlights:
Comprehensive assessment and diagnosis
Variety of specialized techniques
Many positive testimonials
Life Speech is a clinic in Singapore with a team of dedicated specialists who believes that be it speech or language disorder, hearing impairment, swallowing difficulties, dyslexia, or autism spectrum disorders, early intervention is vital.
Through comprehensive assessment as well as diagnosis, the specialists will offer the right therapy and support for those who are battling with these disorders and let them know that they are not alone. They are committed to empowering those with speech and language problems to find their lost words and unspoken thought, as well as express them effectively
In addition, over the years, the team at Life Speech has seen many positive changes to individuals who have taken up their structured programmes that employ a variety of specialized techniques. Some of these positive changes include improved self-worth as well as increased confidence in interacting with others.
| | |
| --- | --- |
| Address | 111 North Bridge Road, #04-36 Peninsula Plaza, Singapore 179098 |
| Contact Information | +65 6253 3305 | enquiries@lifespeech.org |
| Business Hours | 9 AM to 7 PM, Daily |
Highlights:
Creative, fun therapy that's tailored individually for each child
Goal-oriented therapy that promises results
Experienced therapists
Flexible timings
Parent involvement encouraged
Dinosaur Speech Therapy is a therapy center that promises to break the mold of tired, as well as repetitive therapy styles. The team at this therapy center is committed to providing evidence-based therapy that is fun as well as enjoyable. They understand the frustration that parents have when therapy sessions appear to go nowhere, or when their child just can't seem to engage well during therapy.
The center also specializes in the assessment and treatment of all communication disorders for children. This includes speech delay, language delay, social skills/social communication, Childhood Apraxia of Speech (CAS), stuttering/cluttering as well as many others. They also specialize in the treatment of children with Autism Spectrum Disorder (ASD), among other conditions such as Global Developmental Delay (GDD), Down's Syndrome, and Dyslexia.
In addition, if you are worried about having to commit to the center upon your first visit, fret not! Initial consultation, as well as evaluation, are offered at no cost, and parents are welcome to use the session to gauge whether Dinosaur Speech Therapy will be a good fit for their child!
Dinosaur Speech Therapy also keeps in mind that children learn best when they are enjoying themselves. Therefore, the dinosaur-themed clinic space is adorned with adorable toys and gadgets that promise to calm your child and draw them in quickly! Therefore, therapy at Dinosaur Speech Therapy promises to be fun, engaging, and most importantly, effective with visible results.
Address
100G Pasir Panjang Road, #01-02 Interlocal Centre, Singapore 118523
Contact Information
+65 8028 8535 | rawr@dinosaurspeechtherapy.sg
Business Hours
Monday – Friday: 8 AM – 6 PM
Saturday: 8 AM – 3 PM
Sunday: 8 AM – 1 PM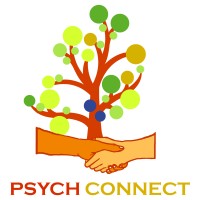 Highlights:
Wide range of services
Cozy and peaceful environment
Convenient location
Psych Connect is a specialist psychology clinic with child development as well as wellness services seeking to provide holistic therapeutic intervention and assessment for children, adolescents, young adults, and their families. Deeply rooted in their values is the importance of creating a respectful and safe place where individuals, regardless of age, feel reassured and supported in their own personal therapeutic journey.
Only a stone's throw away from Orchard Road, the clinic is tucked within lush greenery. Their clinic rooms have been furnished to create a warm, serene as well as non-medical environment. The team also takes pride in it being a cozy and safe space for therapy.
Psych Connect offers both one on one and small group sessions. In addition, they have a wide range of services that pertain to social communication, language, speech sounds, feeding and swallowing, stuttering and fluency, and more!
| | |
| --- | --- |
| Address | 10 Winstedt Road, #03-13, Singapore 227977 |
| Contact Information | +65 6493 0244 / +65 9109 2024 |
| Business Hours | Monday to Saturday: 9 AM to 7 PM |
Highlights:
Face to face or remote therapy sessions available
Nurturing specialists
Home visits or school services available
Treetop Therapy Centre aims to contribute towards a positive perception of children with additional needs as well as the services they access.
In order to achieve this, their Speech and Language Therapists provide a team around the child by nurturing ongoing involvement from parents as well as carers and creating strong links with all the educational and health professionals who may be involved. By doing so, they strive to provide a trustworthy service that is rooted in principles that are evidence-based, thus ethical.
In addition, a Treetop Therapy Centre, assessment, and intervention are offered in clinic or remotely via teletherapy. All training and supervision are also delivered face to face and/or remotely. The therapy centre also conducts in-school services or home visits!
| | |
| --- | --- |
| Address | 87 Science Park Drive, #03-01 The Oasis, Singapore 118260 |
| Contact Information | +65 6779 7600 | enquiries@treetop.com.sg |
| Business Hours | NA |

Highlights:
Home-based therapy
Parent training
MSF-approved clinic
Speech Bubbles is an MSF-approved EIPIC provider of home-based speech therapy services for children with speech as well as language difficulties. The home-based therapy services allows Speech Bubble's speech therapists to modify your home environment to optimise as well as support learning for your child. It also allows them to modify your child's behaviours at home to optimise learning for your child.
In addition, on top of speech therapy services provided for your child, Speech Bubbles will also train you, as a parent! Parent training will ensure that therapy for your child is not exclusive to therapy sessions with their speech therapist, but continued with the help of parents and caregivers on a daily frequency.
So, at Speech Bubbles, you can be sure that you will be well-equipped to support your child's speech therapy journey, even when your speech therapist is not right next to you!
Address
17 Simon Road, #03-01, Singapore 545902
Contact Information
+659748 2908 | hello@speechbubbles.com.sg
Business Hours
Monday to Friday: 9 AM to 6 PM
Saturday: 9 AM to 12 PM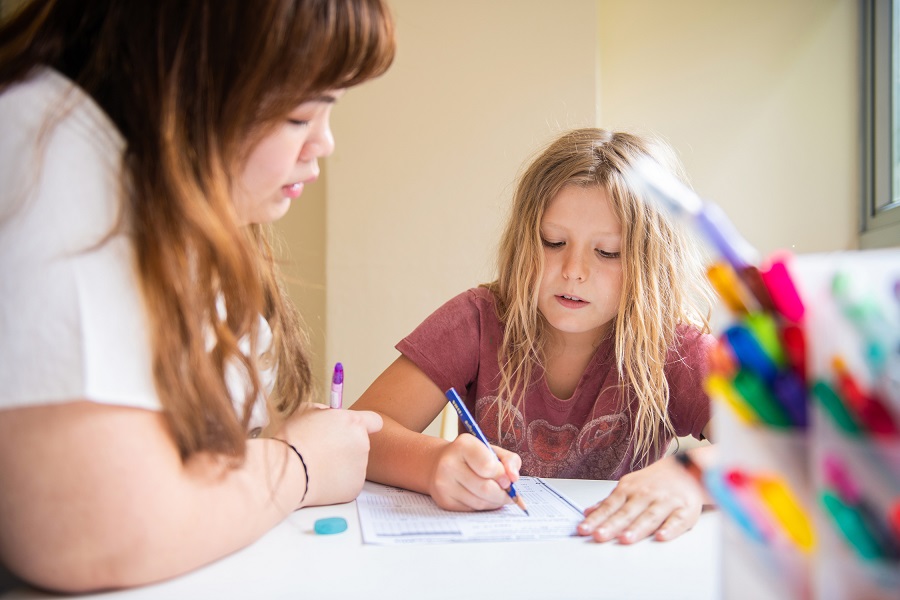 Highlights:
Established in 2006
Offers Partial and Full Day Programmes
Wide range of expertise
Established in 2006, Total Communication is a clinic that is made up of a team composed of Speech-Language Pathologists, Occupational Therapist, and Educational Therapists from reputable universities of various countries, sharing their diverse and collective gifts and skills to provide the highest level of service.
They are devoted to giving the best care for your child whether it is in the area of language, communication, cognition, gross/fine motor skills, socio-emotional development, academic performance, as well as adaptive skills. Their experience has given them familiarity with the different demands of both international and Singaporean school settings as well as families.
Address
10 Winstedt Road, Block A #02-01, Singapore 227977
Contact Information
+65 6467 2995 | enquiries@totalcommunication.com.sg
Business Hours
Monday to Friday: 9 AM to 7 PM
Saturday: 9 AM to 6 PM
Highlights:
One-stop intensive intervention centre
Dedicated tea of experienced professionals
Small teacher-to-student ratio
Bridging the Gap is an early intervention programme centre that aims to unleash each child's hidden potential so that they can maximize their strengths, cultivate better self-esteem and bring out the brilliance of an unpolished gem.
The centre made it possible with their customized intervention programmes that go beyond typical classroom learning. Classes are paced at the learning curve of each child, so that their journey will be a personal experience of growth and transformation.
Together with the help and support of Bringing the Gap's team and professional therapists, they are a "one-stop" intensive intervention centre for children with special needs. Bridging the Gap's dedicated team of experienced professionals is made up of Educational Specialists, Speech Therapists, as well as Occupational Therapists. All of them work closely with one another, together with parents, to help their children reach their maximum potential.
In addition, the centre works on a very small ratio of 1 educator to 2 students so as to give the utmost attention to their needs. Their therapists also work on a one-to-one ratio as they believe that every child possesses different learning abilities and needs!
| | |
| --- | --- |
| Address | 35 Rochester Drive, #03-26 The Rochester Mall, Singapore 138639 |
| Contact Information | +65 6909 2170 | sharewithus@bridgingthegap.com.sg |
| Business Hours | Monday to Saturday: 9 AM to 6 PM |
Conclusion
Having speech problems is not something you or your child should be embarrassed about. With the right help, you will be able to overcome your conditions in no time. The best speech therapists in Singapore can help you to achieve just that! Hopefully, the speech therapists featured in this article can help you with the issues that you are facing!
If you are looking for other forms of therapy and wellness services, check out our article on the best places you can go to for pain management here!
Related posts
Subscribe for newsletter
* You will receive the latest news and updates on Singapore's best trends!
Trending Posts
May 30, 2023

What is Matcha? Matcha...

May 31, 2023

TLDR: In this article,...

May 31, 2023

TLDR: As an audio...