11 Best Spas in Singapore Worth A Visit [2022]
Joanne, 2 years ago
11 min

read
6037
Have you been feeling rather stressed out for the past few months? Perhaps it is time for you to indulge in a day of personal pampering with some of the best spas in Singapore.
Check out our comprehensive guide to the best spas in Singapore. Pick any one of them and you will have a day of relaxation and indulgence. You deserve it!
Highlights:
Award-winning spa with good customer reviews
Gentle yet thorough extraction treatment with minimal pain and redness
Professional therapists with at least 8 years of experience
The interior of My Cozy Room boutique looks like it came right out of a fairytale. Located just off Orchard Road in a unique heritage shophouse, this award-winning boutique with many positive reviews offers a wide range of services and is known as Best Extraction Facial in Singapore
My Cozy Room specializes in an all-in-one facial treatment that is fully customizable and made to fit your skin type and conditions. This treatment is non-invasive, which means that those of you who are afraid of pain or redness that is associated with extraction do not have to worry! With this treatment, you will not experience them.
The treatments that My Cozy Room provides also feature a multi-functional LED light irradiator composed of 1632 medical SLDs equipped with blue, green, yellow, red, and IR (infrared) wavelengths with different purposes. First, the blue light kills acne-causing bacteria and soothes inflammation. This is suitable for those who are prone to maskne, given the pandemic situation now! Secondly, the red light works to soothe your skin and regenerate it so as to repair acne scars. Thirdly, the green light stabilizes and controls oil production and minimizes your pores. Fourth, the yellow light helps to reduce redness after extraction. Finally, the IR has anti-inflammation properties and aids in scar treatment.
With these multi-functional and comprehensive treatment packages to choose from, a visit to My Cozy Room will surely melt away your worries and stresses! In addition, My Cozy Room prides itself in using top-notched, professional, and premium skin care products targeted to treat acne. It is no wonder the boutique has treated thousands of satisfied customers with different skin problems.
Currently, the boutique has a promotion where you can enjoy 50% off their Premium Anti-Acne LED Facial. This offer is valid for first-time customers residing in Singapore only! So, go check them out now!
Address
56 Cairnhill Rd, Singapore 229667 | 125 Devonshire Road, S239884
Contact
8666 0030
Business Hours
Monday – Friday: 11 AM – 9 PM
Saturday – Sunday: 10 AM – 8 PM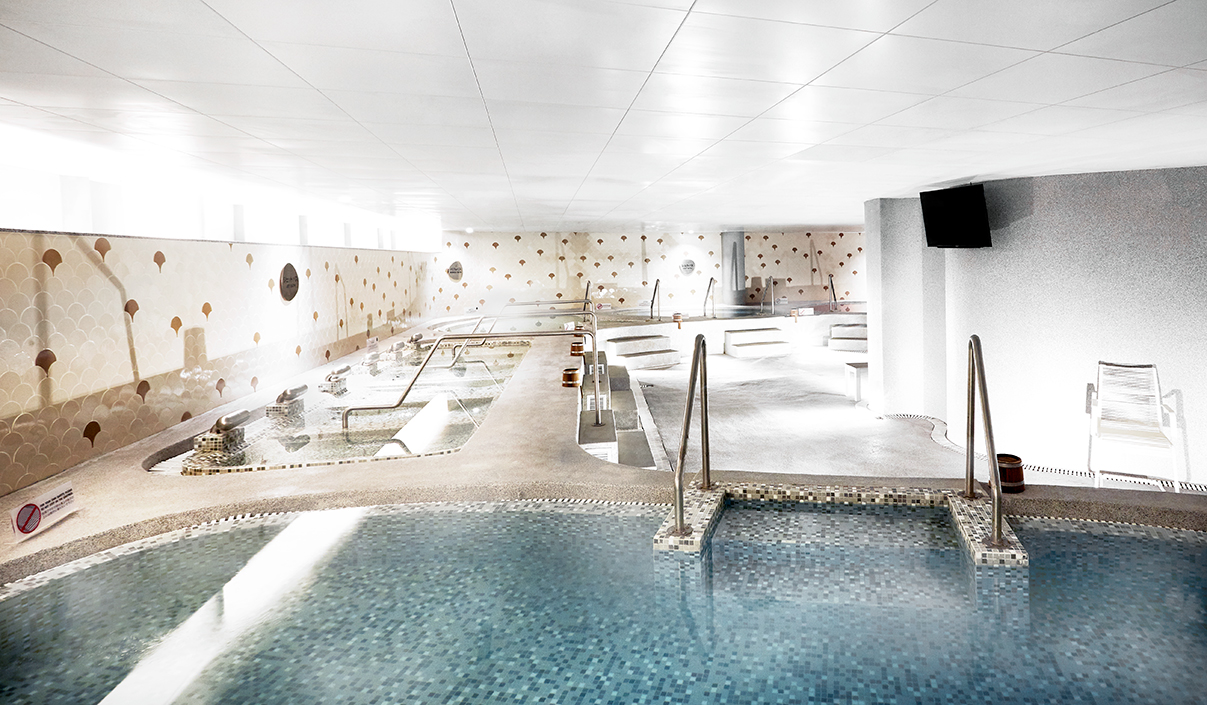 Highlights:
Japanese Onsen baths
Many different spa options
Japanese-themed food options
Yunomori Onsen and Spa offers traditional Japanese Onsen therapies as well as Thai spa treatments. The mineral-rich, warm waters of their variety of baths detoxify and relax the body, readying it for the healing effects of expert Thai massage.
As for the Onsen baths and facilities, Yunimori Onsen and Spa offers bubble bath, soda spas, jet bath, silk bath, as well as cold bath for you to soak those wonderful minerals in. These bath facilities also range from simple traditional options to modern and technological ones. They vary from each other in terms of their benefits as well as experiences too. So, if you have the time, try all of the spas out!
The spa is also known for its exceptional service and all-encompassing facilities. For a complete experience of relaxation and rejuvenation, check out the Japanse-inspired food and snacks at the Yunomori Café before you leave feeling recharged.
| | |
| --- | --- |
| Address | 56 Cairnhill Rd, Singapore 2291 Stadium Pl, Singapore 397628 |
| Contact | 6386 4126 |
| Business Hours | 10 AM – 10 PM, Daily |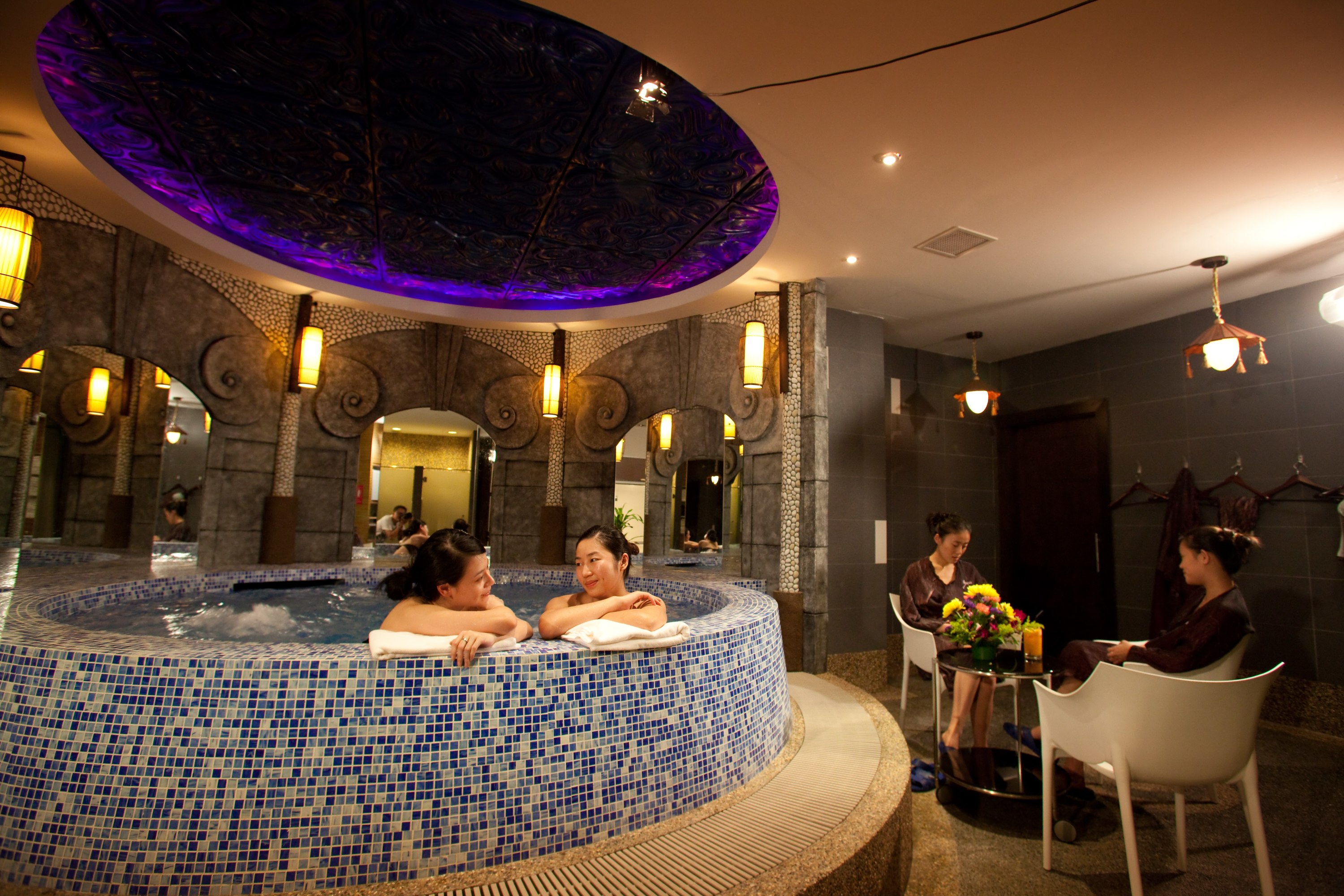 Highlights:
24 hours
Corporate retreats available
Hot and cold pool spas
G Spa is the only 24-hour spa in Singapore. It is located just outside Geylang, and all spa packages that they offer come with hot and cold pools, steam rooms, as well as sauna facilities. The spa place also offers a wide selection of foot massages, body scrubs, facials, body wraps, as well as body massages.
G Spa is also a great place for a corporate retreat. Groups who wish to unwind and boost productivity and morale can opt to plan a corporate retreat at their spas. In addition, the spa has an all-day buffet-style menu of local signature delights for you to fill your stomach on.
So, if you are feeling restless and are unable to fall asleep, you can choose to head down to the 24-hour G Spa for a night of relaxation and restoration!
Address
102 Guillemard Road, #02-02
Singapore 399719
Contact
6280 8988
Business Hours
24 hours, Daily
Highlights:
Couple's massage
Rose honey milk bath
Spas coupled with facial
Located in Suntec City, The Thai Spa is a great place for you to head to after work. The spa place offers traditional therapy, ancient rituals as well as aromatherapy combined to bring you an authentic Thai experience that will help you to relax your whole body.
Some treatments that are considered must-try by their customers include the couples massage with a complimentary honey milk bath in a private jacuzzi, as well as the Thai traditional massage to help you to release the tension in those muscles of yours.
Other treatment options include the peppermint body scrub, Thai reflexology, Swedish massage, deep tissue massage, Balinese massage, as well as some slimming therapies. On top of that, the Thai Spa also specializes in facials, which include extraction and a Thai herbal mask.
Above all, after each treatment, you can have ultimate privacy, as each therapy room is fitted with a private shower.
| | |
| --- | --- |
| Address | Suntec City Mall, Tower 1, North Wing, Level 3, #324, 3 Temasek Boulevard, 038983 |
| Contact | 8182 8272 |
| Business Hours | 11 AM – 9.30 PM, Daily |
Highlights:
Spa in a garden
17 elegantly designed rooms
Outdoor showers
Aramsa Garden Spa is tucked away in the middle of Bishan Park. Away from the bustling city, you are able to take your mind off the hustle and bustle of daily life. As its name suggests, Aramsa Garden Spa is a spa in a garden. It features 17 elegantly designed treatment rooms which each has its own individual outdoor courtyards as well as outdoor showers. The showers are also therapeutic hydrotherapy baths that revitalizes you immeditately.
In addition, Aramsa Garden Spa offers organic and herbal spas and massages, exfoliations, wraps, as well as facials. Many of their customers opt for the Signature Garden Packages which features three to four therapies conducted over 150 minutes to restore the energy in your tired body.
For a relaxing time away from the busy city, check out Aramsa Garden Spa with your pals!
Address
1384 Ang Mo Kio Avenue 1 Bishan Park 2 Singapore 569932
Contact
6456 6556
Business Hours
Sunday – Wednesday: 10 AM – 9 PM
Thursday – Saturday: 10 AM – 10 PM
So Spa is short for Sofitel Spa. With 15 years of experience, So spa's team is made up of expert therapists and aestheticians who will offer you an unforgettable spa experience.
Their treatment options are grounded in French cosmetology practices, offering essential body oil scrubs, facials, as well as body massages. So Spa also features volcanic mud seating areas, mini bungalow-like couple spa suits, waterfalls, pools, as well as meditation labyrinths for you and your friends to rejuvenate yourselves.
The spas and facilities of So Spa are both indoor and outdoor, so you literally get the best of both worlds. Tucked away on the island of Sentosa, you will truly feel like you are on a vacation!
| | |
| --- | --- |
| Address | 30 Allanbrooke Rd, 099983 |
| Contact | 6708 8358 |
| Business Hours | 11 AM – 8 PM, Daily |
Highlights:
Great place for couples
Many treatment options
Located in heartlands
Nestled in the neighbourhood of Tiong Bahru is this day spa that specializes in couple's spas and massages. Two out of the four available treatment rooms are made for couples. In addition, their bath therapies are also geared towards couples.
At Nimble/Knead, you can also find Thai, Balinese, Swedish, as well as foot massages. There is also a 90-minute Sculptor's Handiwork that combines a cold wrap with a firm massage that is said to tackelt cellulite.
The spa place also offers many treatment options that combine food with body scrubs and mask. For example, they have Wine and Dine, which is a mask that is made of a nutrient-rich mixture of red wine, nourishing oils, vitamin E, white milk as well as clay.
The exterior of Nimble/Knead resembles an industrial container, while the interior is flowered with Thai silk pillows, birds, and traditional decor. Head down to Nimble/Knead to enjoy a relaxing day with your partner.
| | |
| --- | --- |
| Address | 30 Allanbrooke Rd, 099983 |
| Contact | 6708 8358 |
| Business Hours | 11 AM – 8 PM, Daily |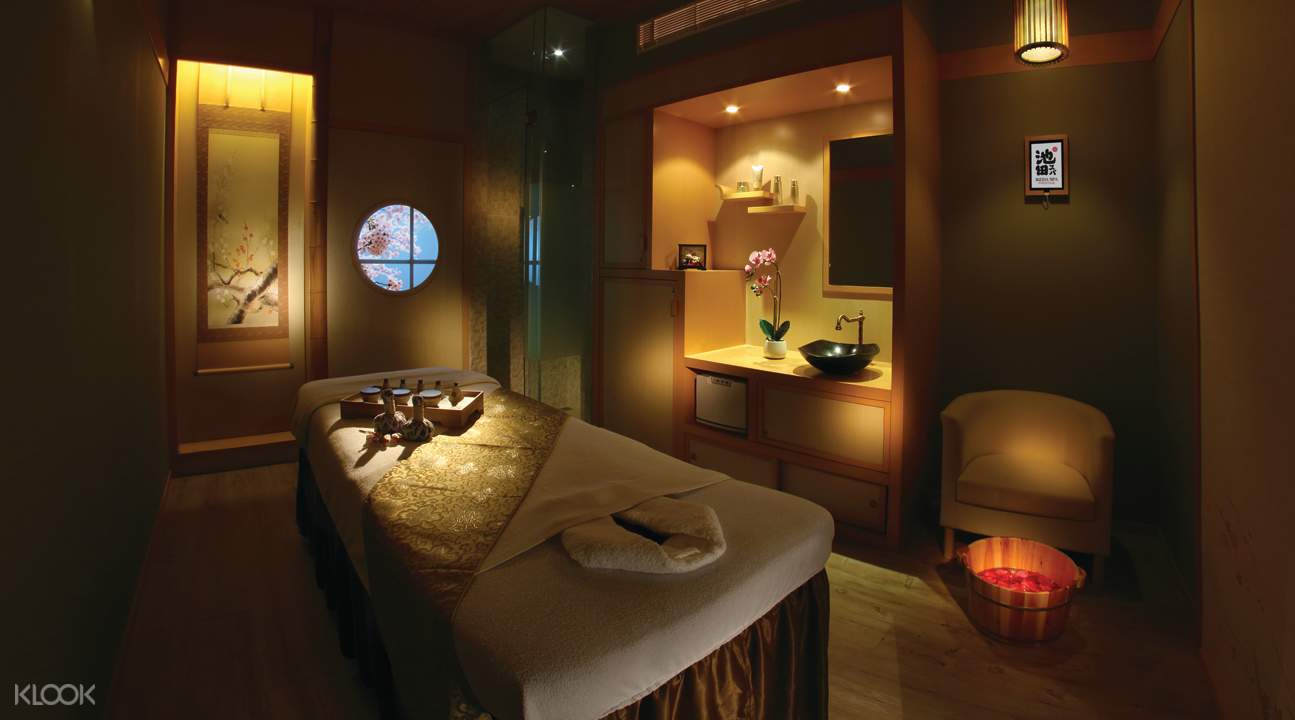 Highlights:
First authentic Japanese spa in Singapore
More than a decade of experience
Personalized spa services
Ikeda Spa was founded in 2009, and it is also the first authentic Japanese Spa in Singapore. Nestled among lush greenery in Bukit Timah, Ikeda Spa sports a Zen-inspired interior that will definitely make you feel like you are in Japan.
The 300 square foot space is inspired by the traditional ryokans of Tokyo. In it, you also get to experience
Ikeda Spa is also the only day spa in Singapore with a Japanese Zen garden. You may take a meditative walk while sipping on traditional green tea. They also offer the first authentic Ganbanyoku, which is a traditional Japanese detoxification ritual designed to revitalise the mind and body.
In addition, their Hinokinuro Sento is their most popular feature. It is an Onsen-style dip pool with healing benefits of spa water enriched with aromatic Onsen bath salts that promises to take away your aches as well as pains.
| | |
| --- | --- |
| Address | 787 Bukit Timah Road (Before 6th Ave) Singapore 269762 |
| Contact | 6469 8080 |
| Business Hours | 1.30 PM – 10.30 PM, Daily |
Highlights:
Multiple branches
Personal blend of body products
Mix of traditional and modern techniques
Spa Esprit is Singapore's homegrown apothecary spa. It was established in 1996, and since then, it has reinvented itself countless times. Today, the brand embraces new-age therapy while revisiting traditional techniques to bring you the best of both worlds.
Its services include a wide variety of massages, body treatments, as well as facials. Spa Esprit seeks to redefine the archaic spa formula with creative customized blend products, facial, as well as massages. Furthermore, each treatment has been carefully crafted with you in mind, you may even choose to take home your own personal blend of body products!
With multiple branches, you can choose to go to one that is nearest to you! Head down to Spa Esprit to experience their unique treatments today!
Highlights:
Located in a hotel
Japanese-style Onsens
Traditional TCM treatment
Asian Wellness Spa is located within One Farrer Hotel and Spa. It is a place for you to energise your mind, body and soul. Located among lush green gardens, they offer a wide range of face and body therapies that will enhance your total wellbeing.
A visit to Asian Wellness Spa allows you to indulge in custom-designed treatments that harness both European cutting-edge expertise and the healing power of ancient Asian traditions administered by professionally trained international therapists.
The spa features a reflexology walk, relaxation gardens, as well as Japanese-style Onsens for you to melt away the tensions of the day. The spa also offers traditional TCM treatments such as acupressure facials, tui na, and cupping.
| | |
| --- | --- |
| Address | 1 Farrer Park Road Singapore 217562 |
| Contact | 6363 0101 |
| Business Hours | Contact for details |
Highlights:
Experienced therapists
Affordable
Wide range of treatment options
Dreamland Spa is your gateway to a relaxing time of your life. The experienced therapists provide patrons with a dual blend of total rejuvenation and amazing services. The massage therapists at Dreamland Spa understand your need to free up every muscle of the body. When you leave the spa, your body will feel recharged and replenished with a touch of finesse.
At Dreamland Spa, you can get a broad range of massage services including Kidney Care Massage and Ovary Care Massage. Be it Aroma Oil Massage or treatments like Cupping, Body Scrub and etc, you can experience a wide array of massage services that soothe troubled minds, and calms down tired bodies.
They also specialize in Japanese Bubble Massage, which is a guaranteed way to re-energize the entire body and replenish your youthful vigour. As experts at untangling painful and sore nerves and muscles, they will leave you relaxed and refreshed. Give yourself the much-needed dose of soothing healing with the help of deep tissue massage meant to ease tired muscles!
All in all, if you are looking for the one of the best spas in Singapore, Dreamland Spa awaits you!
| | |
| --- | --- |
| Address | Blk 101 Yishun Ave 5 #01-25, 760101 |
| Contact | 6257 8589 |
| Business Hours | 9.00 am to 10.30 pm, daily |
Whether you choose to head to the spa alone, with a group of friends, or with your partner, the spas that are featured in our guide will be able to help you to indulge in a day of personal pampering and relaxation. If you require even more ways to pamper yourself, check out our guide to the Best Foot Reflexology Places in Singapore!
Related posts
Subscribe for newsletter
* You will receive the latest news and updates on Singapore's best trends!
Trending Posts
May 30, 2023

What is Matcha? Matcha...

May 31, 2023

TLDR: In this article,...

May 31, 2023

TLDR: As an audio...