19 Best Soundbars in Singapore [2021]
Zoya, 1 year ago
14 min

read
4015
Quality sound is essential in taking the audio experience to the next level. Getting the best soundbars in Singapore can sometimes be a cumbersome task, especially if you don't have the knowhow on the distinctive factors to cut yourself the best deal. Soundbars have come in handy for the majority of people who don't fancy the numerous cabling that comes with installing the traditional home theatre systems.
Soundbars come in a wide range of variety and price. This essentially insinuates that different soundbars provide different functionalities that cater to differing needs.
Not only does price play a significant role in whatever choice you make, but features like Bluetooth, built-in voice controls, and allowing app settings are also crucial. To help you simplify the task of getting the best soundbars in Singapore, we have compiled a list of the ten best soundbars to buy in Singapore.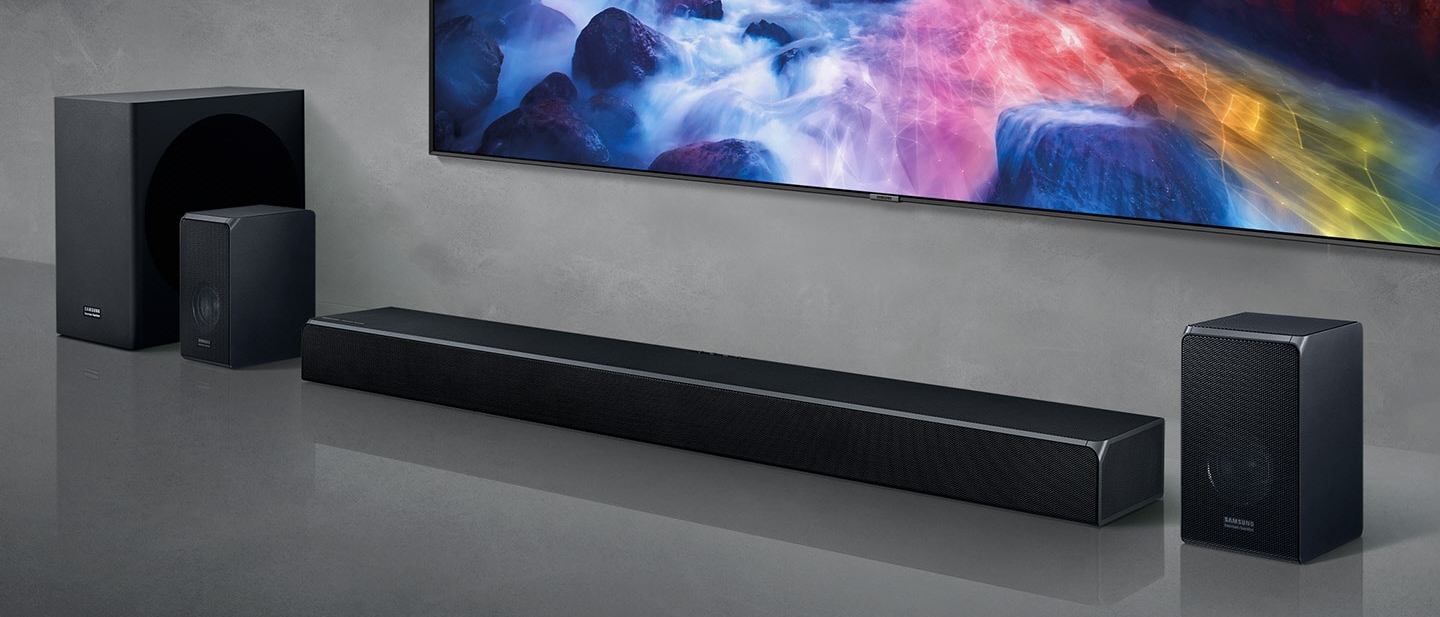 Samsung has been a market leader in the technology world for quite some time now. The Samsung 7.1.4-Channel Soundbar with Dolby Atmos HWQ90R is a product of collaboration between themselves and Harman Kardon. The collaboration resulted in the creation of a unique technology that optimizes sound based on a particular scene the viewer is watching. Thus, allowing you to hear every detail of a voice.
This product also comes in handy for gaming enthusiasts courtesy of advanced gaming settings which makes the gaming experience more fun. It comes with two wireless rear speakers that perfect the quality of sound in any room. The wide range tweeter ensures high-quality audio travels in all angles. Moreover, the addition of another wireless speaker sends sound waves at low frequencies. You can get your hands on the best soundbar in Singapore for $1,103.
The Xiaomi brand has revitalized the technology world, including the soundbar market. Not only is Xiaomi challenging other soundbars in terms of quality, but it's also giving consumers a mouthwatering deal in terms of its amicable price. It provides pleasant audio courtesy of the 8 unit sound system and two inbuilt speakers that come with it.
Just like any other Xiaomi products, this soundbar is simple and user-friendly. Additionally, if you're tight on budget, the Xiaomi Mi Soundbar is the best option. It further comes with a wall mount bracket, Bluetooth connectivity option, as well as HDMI ports for as little as $119. This is truly one of the best soundbars for value in Singapore.
Unlike many soundbars that come with an extra speaker, the Bose Solo 5 TV Soundbar comes as a single standalone device, just as its name suggests. That should, however, not make you doubt its capabilities. The Bose Solo 5 TV Soundbar is made to enhance your TV watching experience by enabling you to hear every detail of sound.
Its singular nature also makes it possible for you to mount this soundbar wherever you deem fit in the house. Additionally, one of its significant advantages is its capability to play distinct and clear bass while balancing sound coming from the TV set.
Bluetooth connectivity for seamless streaming of music and control of multiple devices due to its remote system are among the list of things that make Bose Solo 5 TV Soundbar a must-have product. You can purchase this product at a reasonable price tag of $349.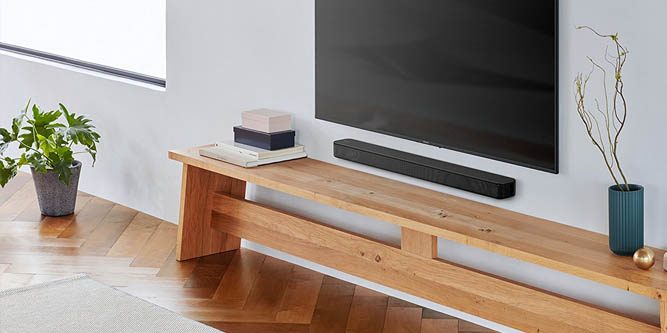 Sony is a household name in the world of stereo. Thus, it's no surprise that Sony HT-S100F is one of the most revered soundbars anywhere in the world. What makes it different from other soundbars is its attention to front surround technology that produces magnificent sound around the house, giving the sensation of having installed speakers everywhere in your house.
It's also a single stand Soundbar, meaning you will only require small or minimal space to set it up. In other words, you can integrate it into different house setups classily. It also has an inbuilt tweeter that ensures the production of quality sound. This can also be said about the two inbuilt speakers that are integrated into it.
The Sony HT-S100F is also easy to set up on your TV, and with it retailing for $149, you are certainly getting a good deal.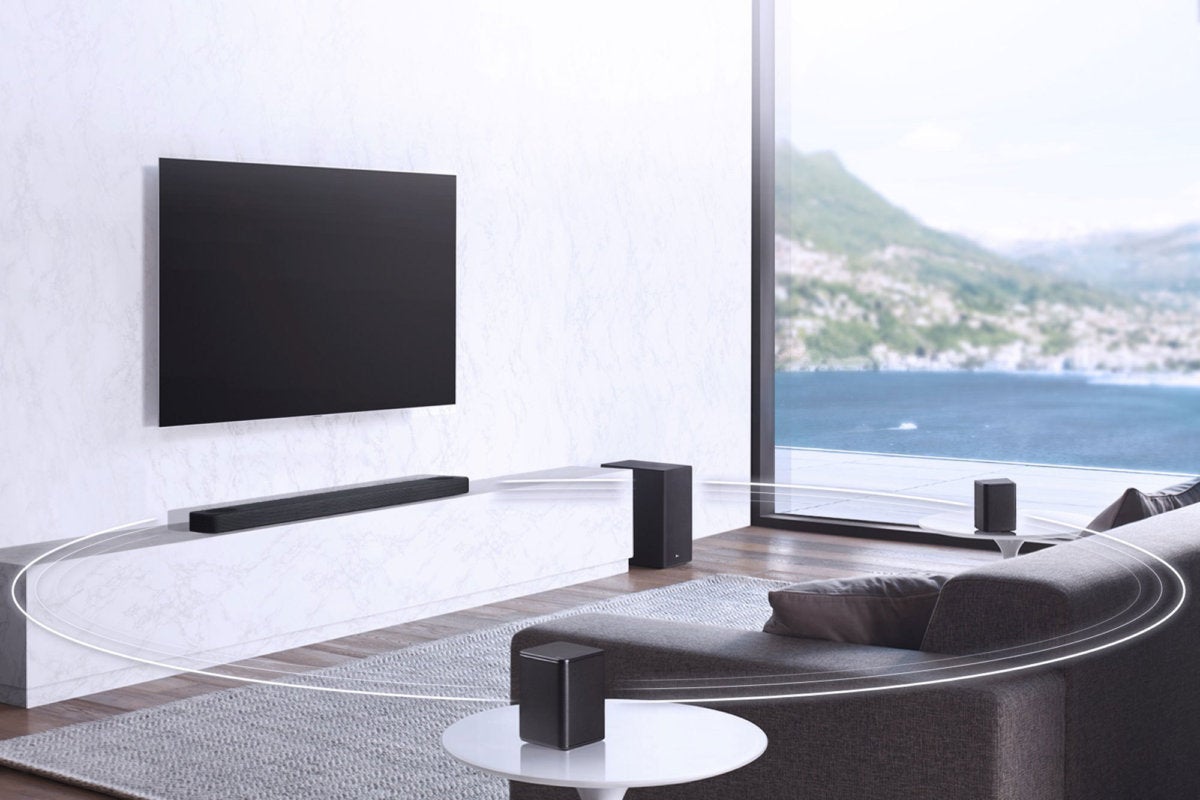 Meridian Technology is a leading manufacturer in the production of audio and stereo systems. Partnering with LG in the creation of this Soundbar can only mean that an even better product is in store for you. This amazing product comes in the form of five wireless inbuilt speakers that are fully dedicated to the production of quality bass sounds. It supports multiple audio types. In other words, you'll have a wide range of sound to play when using this Soundbar.
Its numerous control options make it a worthy purchase; they include a smartphone app and a Google Assistant voice control. It also supports multiple audio formats as well as Wi-Fi, Bluetooth, HDMI ports, and Chromecast as connectivity options. It retails for $1,399.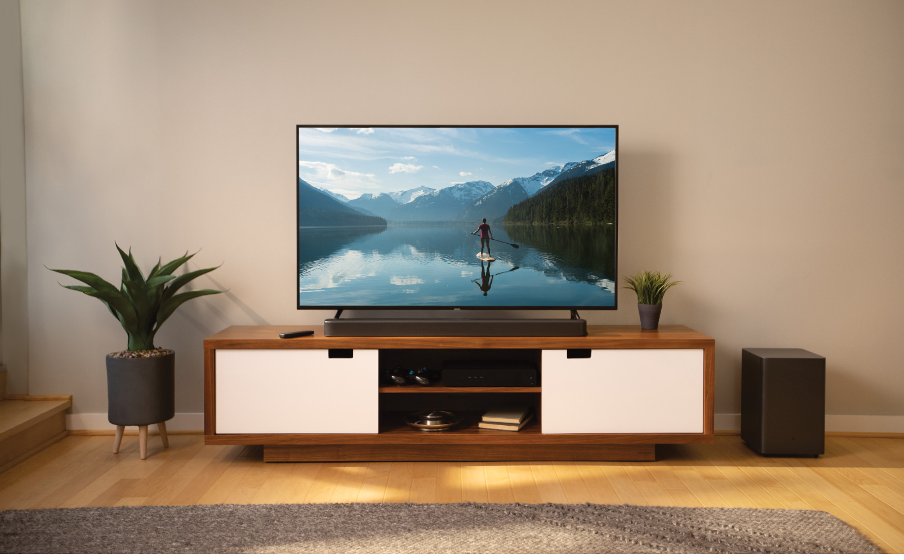 JBL is undoubtedly a market leader in producing quality sound products. The JBL Soundbar is not an exception. It has a sleek and top of the art design that complements the customizable bass that makes it stand out in the rather crowded soundbars market in Singapore. The subwoofer solely produces quality bass that works well with the sound produced from the rest of the device.
Getting a flexible Soundbar that can be optimized every time you watch something different is not easy. That's where the JBL Soundbar and Subwoofer prove to outdo the rest. It has a unique feature that provides different sound modes that can be customized to suit whatever movies you're watching or music you're listening to.
JBL Soundbar and Subwoofer come with multiple HDMI ports to ease connectivity, and for $295, you should quickly get yourself one.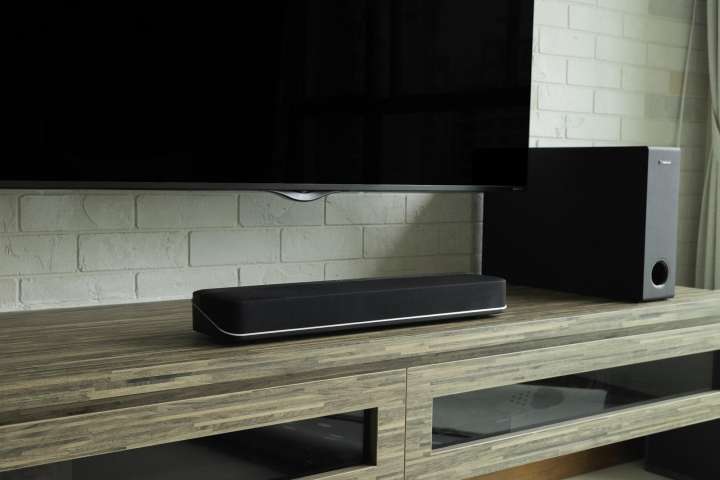 Just like Xiaomi, the Nakamichi SoundStation is an affordable yet quality Soundbar. It has fewer number of inbuilt speakers but has a special inbuilt digital signal processor which makes sure the Soundbar maintains all the necessary qualities for the production of high-quality sound. The wireless subwoofer comes in handy in aiding the main component to produce powerful sound. Above all, for its price, this gadget is undoubtedly a steal and is truly one of the best soundbars in Singapore.
Nakamichi SoundStation comes with a wall mount bracket and two inbuilt brackets. It also has two inbuilt speakers, as well as Bluetooth and HDMI for connectivity. With all its features, the Nakamichi SoundStation is undoubtedly getting value for money. Nakamichi Soundbar sells for $249.
Denon Soundbar is the perfect Soundbar audio system for any movie lover. It has an extended subwoofer but is still small enough so as to not require a lot of space for its set-up. Its most significant advantages are its powerful bass as well as its quality and dynamic sound system. It tends to capture a listener's attention by taking you to the virtual world of images courtesy of its originality, especially when watching movies or your favourite TV shows.
Denon Soundbar has multiple input ports that will cater for all the gadgets or HDMI that you'll want to be plugged in. It has numerous connectivity options like Bluetooth to help you stream any content of your liking. Retailing at $899, you can get yourself this stereo marvel.
The Sharp Sound Bar Home Theatre System is a flexible and dynamic Soundbar as it can perform exceptionally well in any kind of audio. The Soundbar supports quality content in music, movies, and news visuals. Just like the Nakamichi Soundbar, Sharp Sound Bar Home Theatre System also has a digital signal processor to boost the few inbuilt speakers.
It supports a wireless remote control and excellent connectivity options, including Bluetooth, USB, and HDMI cable ports for secure connectivity. While Sharp is much known for producing very professional and high-quality products, Sharp Sound Bar Home Theatre System hasn't disappointed in the design bit of it. The design is sleek and pleasing to the eye. For $159, you'll be able to get yourself this Soundbar.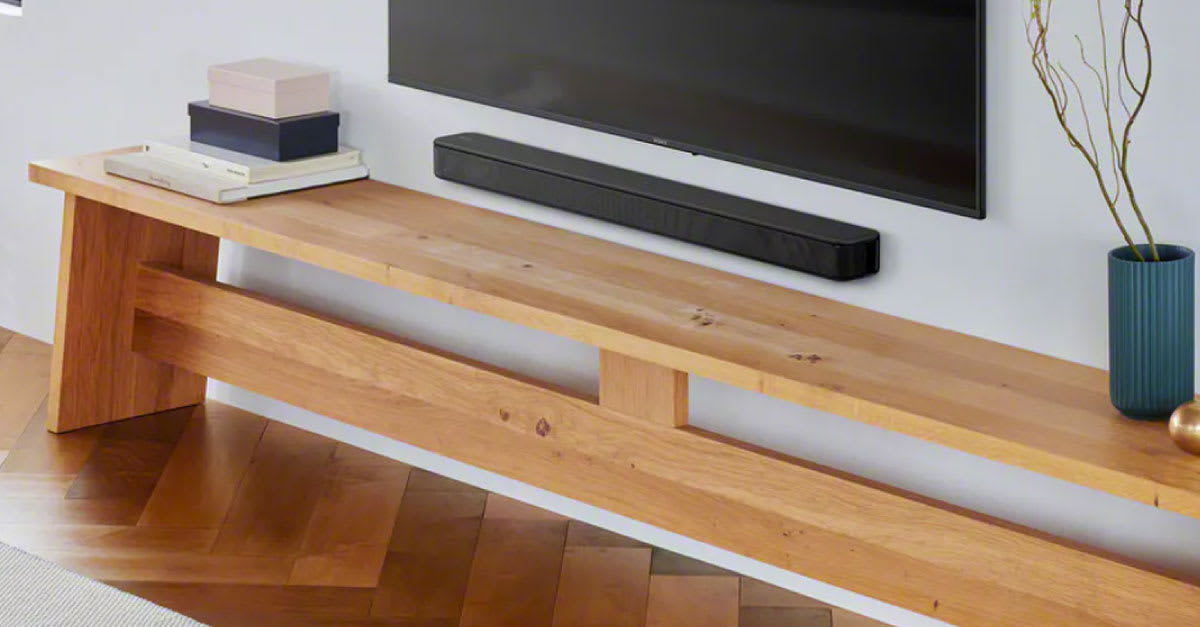 Philips' soundbar is another fantastic product that did not fail to make our list. It supports FM radio and has the capability to auto-scan it; that's what makes it so unique compared to other soundbars in the market. It also has an extended wired subwoofer that swiftly complements the sound that comes from the primary device. The whole listening experience can be made better by using options such as Bluetooth and portable USB devices.
With all these qualities, it's easy to understand why Philips HTL1193B carries the tag of the 'best Soundbar with subwoofer and FM radio.' The preset feature also makes it easier for you to relax as the Soundbar performs most of the tuning functions automatically. Philips HTL1193B retails at $239.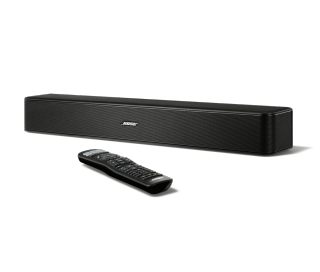 You've probably heard of the brand that tops our list. If you're a speaker junkie and a fan of headphones, Bose might sound familiar to you as it is one of the most reputable names in the industry. Our list of the best 10 soundbars in Singapore is topped by the Bose TV Speaker.
A lot of reviews rave about the quality of sound this soundbar provides. It has a 3D, surround-sound system that makes binge-watching your favourite shows and blasting your jam even more fun.
On top of that, setting up and installing this speaker is a breeze compared to other soundbars. Measuring about 5 centimetres and weighing around 6 pounds, the Bose TV Speaker is one of the lightest out there.
Highlights:
One of the most trusted brands
3D Surround-sound system
Easy to install and set-up
Purchase your Bose TV Speaker from Shopee.
If you're looking for a cheap soundbar that does the job well, this soundbar might be for you. While it is no secret that setting up a home theatre may take quite an amount from your pockets, this SonicGear BT 5500 is an affordable option.
This soundbar from SonicGear costs less than $129. For a budget-friendly price, you can enjoy a clear and crisp sound. It also offers a powerful surround-sound system, which is usually featured in high-end soundbars. Considering the price, the SonicGear BT 5500 is definitely a great deal!
Other than that, this soundbar can connect via Bluetooth, Wi-Fi, and HDMI. With a driver size of 5.25", the SonicGear BT 5500 comes with a subwoofer. Interested? Check this soundbar out!
Highlights:
Affordable price
Subwoofer is included
Can accommodate various connectivity types
Check the SonicGear BT 5500 at Lazada or Shopee.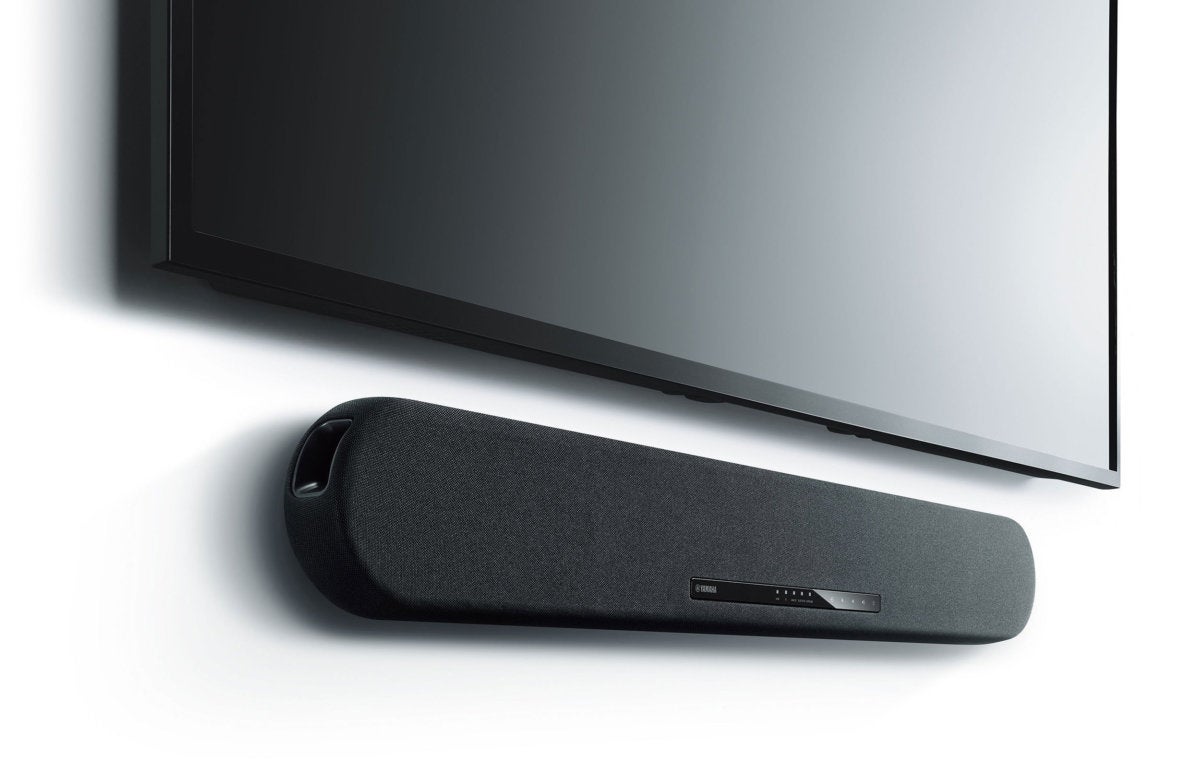 Slim. Lightweight. Convenient. If all these features sound good to you, consider looking into the Yamaha YAS 108. This soundbar is perfectly slim and easy to install. With the convenience it offers along with its sleek design, every dollar will pay off.
What we love about this is its high-end subwoofer that's capable of producing deeper bass. This feature makes it one of the best soundbars in Singapore, as finding a soundbar with that spec is more on the larger and bulkier speakers. Another thing that makes the Yamaha YAS 108 awesome is its DTS Virtual: X Virtual 3D audio format. What an innovation to a clear and more stable sound!
Highlights:
Slim and lightweight
DTS Virtual: X Virtual 3D
Grab your Yamaha YAS 108 from Amazon or directly from Yamaha.
Setting up a home theatre is completed by the best sound system. With Denon DHT-S216, you'll be able to enjoy your movie and sound trip. Being one of the best soundbars in Singapore, it offers a lot of advanced features you might be interested in.
It features a DTS Virtual: X audio format that makes your audio experience more realistic and crystal-clear. Whatever occasion or mood you want it the soundbar to be in, you can customise it accordingly. The DHT-S216 is compatible with any type of connectivity, so rest assured that with this soundbar, you're good to go.
Highlights:
Wall-mounted
DTS Virtual: X audio format
Compatible with any type of connectivity
Purchase your Denon DHT-S216 from Lazada.
Immerse yourself with high-quality sound with the JBL Bar 9.1. This soundbar makes every audio experience perfect because of the added feature of Dolby Atmos and DTS:X 3D Sound. What more can you ask for? This soundbar is truly deserving of being one of the best soundbars in Singapore.
Above all those awesome features, the JBL Bar 9.1 is completely wireless. You can place the detachable speakers and listen to music wherever you are! This makes it very convenient knowing that it can last up to 10 hours of playback. You're probably thinking of what more features this brings. Well, we think there's no better way to know than grabbing your own JBL speaker now!
Highlights:
Detachable speakers
10" wireless subwoofer
Ultra HD 4K pass-through
Dolby Vision
Check this soundbar out on Shopee 
This is one of the best soundbars available in Singapore. Sonos is among the brands known for their high-quality speakers and entertainment systems. Buyers love its sleek and stylish design. On top of that, it offers excellent sound quality and a great value-for-money.
Sonos' team of award-winning engineers designed this mid-range soundbar. Thanks to their team, the Sonos offers a premium Trueplay tuning technology. This added feature makes the soundbar adjust to what sounds best suits your room. This soundbar is truly a gamechanger, so if all those features match your preference, then consider buying the Sonos Beam BEAM1US1.
Highlights:
Sleek and stylish design
Trueplay tuning technology
Speech Enhancement option in the app
Purchase the Sonos Beam BEAM1US1 here. 
Are you looking for a soundbar for our karaoke room? Don't worry, we got you! This next speaker is the AC Ryaan Wireless Karaoke Soundbar. What's a karaoke battle without one of the best soundbars in Singapore?
This soundbar costs lower than high-end models, but you get comparable quality. It offers 2 built-in speakers for vocals and mid-range sound, as well as 2 tweeters for high-range sounds. On top of that, it includes a wireless subwoofer responsible for all bass levels. And, of course, two microphones are included in this set! Truly music to your ears ya!
Highlights:
For karaoke junkies
Wireless subwoofer
Bluetooth connectivity
Enjoy a karaoke fun night by grabbing your AC Ryan Wireless Karaoke Soundbar on Shopee
Running on a strict budget? This Xiaomi Mi Soundbar might be your best pick. This soundbar perfectly completes your entertainment system with the realistic audio experience it provides.
Even if you'll pay less compared with other soundbars out there, quality is never compromised. Its impressively good performance continues to soothe its users. What we like the most is it's a good aesthetic. The sophisticated design of this soundbar contributes to why it's one of the best soundbars in Singapore.
Highlights:
Affordable yet reliable
Sophisticated design
Realistic sound experience
Check the Xiaomi soundbar on Lazada.
To cap our list of the best soundbars in Singapore, we have the Philips Soundbar Speaker HTL1508B. This soundbar is on the affordable side, but it provides good quality audio. For less than 110 dollars, you can enjoy wireless streaming from your devices.
You may connect your iPhone, iPod or music player through an audio jack. Although this soundbar can not guarantee a surround sound effect, it still provides a great and enjoyable audio experience. For its price, you'll definitely be able to enjoy your movie and theatre time.
Highlights:
2 built-in speakers
Basic full-range speakers
Affordable price
Purchase this affordable yet enjoyable soundtrack on this link.
That ends our list of the best soundbars in Singapore. We hope this list was helpful. Did it help you depict which soundbar best suits your taste? Fingers crossed that it did!
While getting a Soundbar that best suits you might seem like a huge task to accomplish, taking to account the various dynamics discussed above will surely ease the task. Getting one, especially in Singapore, has now been made a whole lot easier with all this information at your disposal. It's also advisable to consider other critical things like the space available at your home before making a purchase.
Zoya
Queen of Obscure References and occasional writer. When not exercising my thumbs on Instagram, you can find me looking for good author bios on Google.
Related posts
Subscribe for newsletter
* You will receive the latest news and updates on Singapore's best trends!
Trending Posts
April 16, 2021

Remember when we wished...