Best 10 Soundbars in Singapore
Rhyza D., 2 months ago
7 min

read
163
Move and music junkies! Do you agree that setting up a home entertainment system levels up your movie night? A great addition to that entertainment system is a high-quality soundbar. Lucky for you, we got music for your ears right on this page! Here, we have listed the ten best soundbars in Singapore.
Having a great soundbar makes you immerse yourself as if what you're watching is part of reality. We want you to experience the best, so here's our list of the best soundbars in Singapore:
1. Bose TV Speaker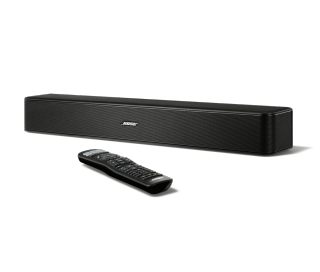 You've probably heard of the brand that tops our list. If you're a speaker junkie and a fan of headphones, Bose might sound familiar to you as it is one of the most reputable names in the industry. Our list of the best 10 soundbars in Singapore is topped by the Bose TV Speaker.
A lot of reviews rave about the quality of sound this soundbar provides. It has a 3D, surround-sound system that makes binge-watching your favourite shows and blasting your jam even more fun.
On top of that, setting up and installing this speaker is a breeze compared to other soundbars. Measuring about 5 centimetres and weighing around 6 pounds, the Bose TV Speaker is one of the lightest out there.
Highlights:
One of the most trusted brands
3D Surround-sound system
Easy to install and set-up
Purchase your Bose TV Speaker from Lazada or Shopee.
2. SonicGear BT 5500
If you're looking for a cheap soundbar that does the job well, this soundbar might be for you. While it is no secret that setting up a home theatre may take quite an amount from your pockets, this SonicGear BT 5500 is an affordable option.
This soundbar from SonicGear costs less than $129. For a budget-friendly price, you can enjoy a clear and crisp sound. It also offers a powerful surround-sound system, which is usually featured in high-end soundbars. Considering the price, the SonicGear BT 5500 is definitely a great deal!
Other than that, this soundbar can connect via Bluetooth, Wi-Fi, and HDMI. With a driver size of 5.25", the SonicGear BT 5500 comes with a subwoofer. Interested? Check this soundbar out!
Highlights:
Affordable price
Subwoofer is included
Can accommodate various connectivity types
Check the SonicGear BT 5500 at Lazada or Shopee.
3. Mu-So 2nd Generation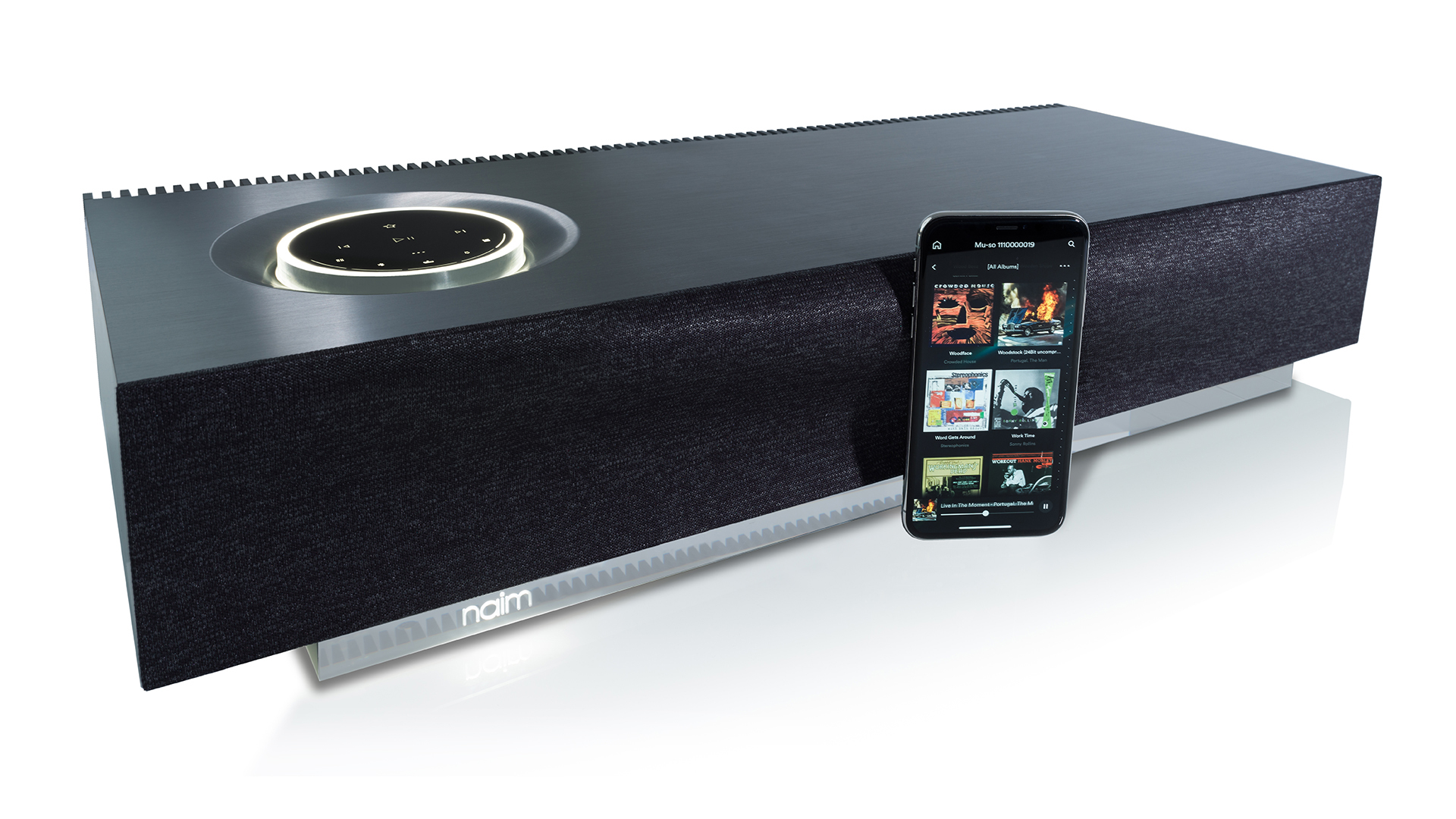 Do you prefer an all-in-one sound system that's best for high-quality music streaming? The Mu-So 2nd Generation soundbar is perfect for you. It features various specs and functions designed to satisfy your audio preferences. Everything about it makes it undoubtedly one of the best soundbars in Singapore.
This soundbar has many customisation options for you to enjoy. Besides that, it is compatible with Apple or Google Home applications. If you think this soundbar suits your taste, don't hesitate to check it out now!
Highlights:
Various features and function
Compatible with Apple or Google apps
Buy this online by clicking this link.
4. Yamaha YAS 108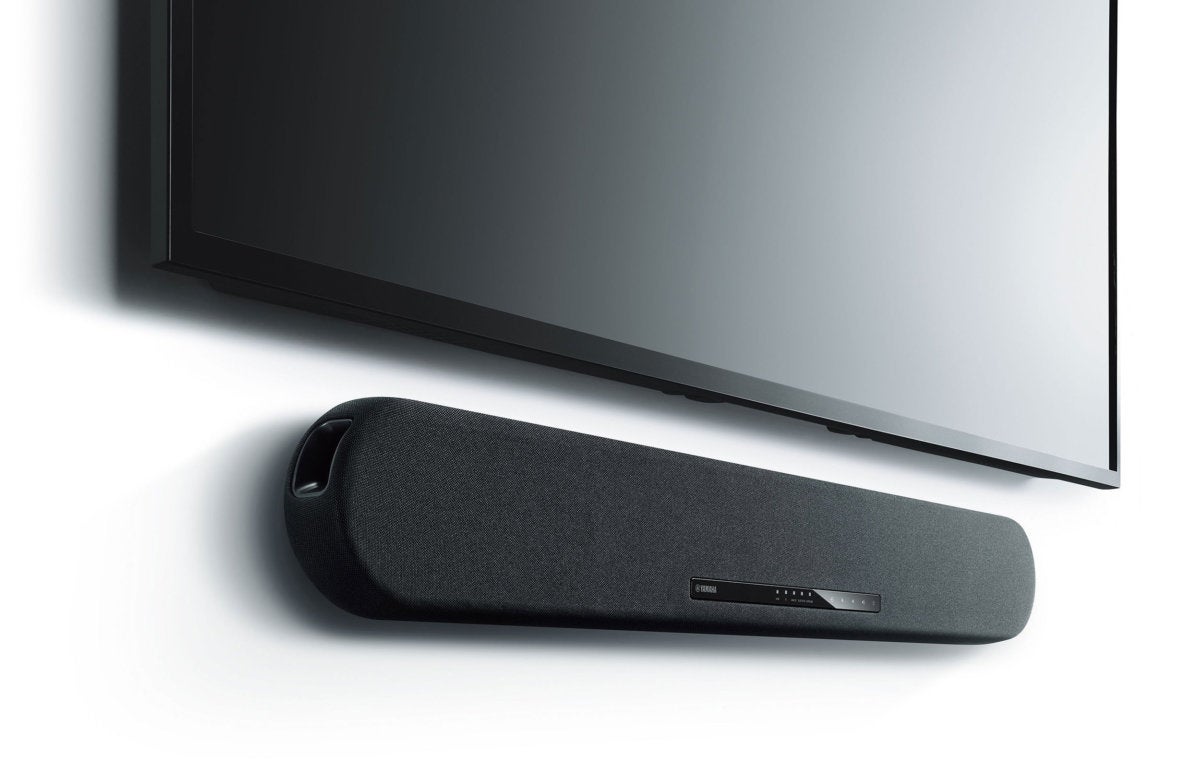 Slim. Lightweight. Convenient. If all these features sound good to you, consider looking into the Yamaha YAS 108. This soundbar is perfectly slim and easy to install. With the convenience it offers along with its sleek design, every dollar will pay off.
What we love about this is its high-end subwoofer that's capable of producing deeper bass. This feature makes it one of the best soundbars in Singapore, as finding a soundbar with that spec is more on the larger and bulkier speakers. Another thing that makes the Yamaha YAS 108 awesome is its DTS Virtual: X Virtual 3D audio format. What an innovation to a clear and more stable sound!
Highlights:
Slim and lightweight
DTS Virtual: X Virtual 3D
Grab your Yamaha YAS 108 from Amazon or directly from Yamaha.
5. Denon DHT-S216
Setting up a home theatre is completed by the best sound system. With Denon DHT-S216, you'll be able to enjoy your movie and sound trip. Being one of the best soundbars in Singapore, it offers a lot of advanced features you might be interested in.
It features a DTS Virtual: X audio format that makes your audio experience more realistic and crystal-clear. Whatever occasion or mood you want it the soundbar to be in, you can customise it accordingly. The DHT-S216 is compatible with any type of connectivity, so rest assured that with this soundbar, you're good to go.
Highlights:
Wall-mounted
DTS Virtual: X audio format
Compatible with any type of connectivity
Purchase your Denon DHT-S216 from Lazada.
6. JBL BAR 9.1 True Wireless Surround with Dolby Atmos
Immerse yourself with high-quality sound with the JBL Bar 9.1. This soundbar makes every audio experience perfect because of the added feature of Dolby Atmos and DTS:X 3D Sound. What more can you ask for? This soundbar is truly deserving of being one of the best soundbars in Singapore.
Above all those awesome features, the JBL Bar 9.1 is completely wireless. You can place the detachable speakers and listen to music wherever you are! This makes it very convenient knowing that it can last up to 10 hours of playback. You're probably thinking of what more features this brings. Well, we think there's no better way to know than grabbing your own JBL speaker now!
Highlights:
Detachable speakers
10" wireless subwoofer
Ultra HD 4K pass-through
Dolby Vision
Check this soundbar out on Shopee and Lazada.
7. Sonos Beam BEAM1US1
This is one of the best soundbars available in Singapore. Sonos is among the brands known for their high-quality speakers and entertainment systems. Buyers love its sleek and stylish design. On top of that, it offers excellent sound quality and a great value-for-money.
Sonos' team of award-winning engineers designed this mid-range soundbar. Thanks to their team, the Sonos offers a premium Trueplay tuning technology. This added feature makes the soundbar adjust to what sounds best suits your room. This soundbar is truly a gamechanger, so if all those features match your preference, then consider buying the Sonos Beam BEAM1US1.
Highlights:
Sleek and stylish design
Trueplay tuning technology
Speech Enhancement option in the app
Purchase the Sonos Beam BEAM1US1 here.
8. AC RYAN Moment 2 Wireless Karaoke Soundbar Gen 2
Are you looking for a soundbar for our karaoke room? Don't worry, we got you! This next speaker is the AC Ryaan Wireless Karaoke Soundbar. What's a karaoke battle without one of the best soundbars in Singapore?
This soundbar costs lower than high-end models, but you get comparable quality. It offers 2 built-in speakers for vocals and mid-range sound, as well as 2 tweeters for high-range sounds. On top of that, it includes a wireless subwoofer responsible for all bass levels. And, of course, two microphones are included in this set! Truly music to your ears ya!
Highlights:
For karaoke junkies
Wireless subwoofer
Bluetooth connectivity
Enjoy a karaoke fun night by grabbing your AC Ryan Wireless Karaoke Soundbar on Shopee or Lazada.
9. Xiaomi Mi Soundbar
Running on a strict budget? This Xiaomi Mi Soundbar might be your best pick. This soundbar perfectly completes your entertainment system with the realistic audio experience it provides.
Even if you'll pay less compared with other soundbars out there, quality is never compromised. Its impressively good performance continues to soothe its users. What we like the most is it's a good aesthetic. The sophisticated design of this soundbar contributes to why it's one of the best soundbars in Singapore.
Highlights:
Affordable yet reliable
Sophisticated design
Realistic sound experience
Check the Xiaomi soundbar on Lazada.
10. Philips Soundbar Speaker HTL1508B
To cap our list of the best soundbars in Singapore, we have the Philips Soundbar Speaker HTL1508B. This soundbar is on the affordable side, but it provides good quality audio. For less than 110 dollars, you can enjoy wireless streaming from your devices.
You may connect your iPhone, iPod or music player through an audio jack. Although this soundbar can not guarantee a surround sound effect, it still provides a great and enjoyable audio experience. For its price, you'll definitely be able to enjoy your movie and theatre time.
Highlights:
2 built-in speakers
Basic full-range speakers
Affordable price
Purchase this affordable yet enjoyable soundtrack on this link.
That ends our list of the best soundbars in Singapore. We hope this list was helpful. Did it help you depict which soundbar best suits your taste? Fingers crossed that it did!
And if you are looking for the best Smart TVs to complete your entertainment system, do check out our article here to view our article about the best smart TVs in Singapore.
Related posts
Subscribe for newsletter
* You will receive the latest news and updates on Singapore's best trends!
Trending Posts