12 Best Sofas in Singapore For Your Home [2023]
Emily Hopkins, 2 years ago
10 min

read
4587
Sofas are always the centre of attraction in most living rooms. Stylish and beautiful sofas and couches set your home into a cosy environment. How comfortable do you get on your sofa? Do you like propping your feet upwards, sitting in a cross-legged position, or sitting upright all the time? Your different sitting positions do not matter. All you need is a comfortable sofa and couch to give you comfort.
There are several affordable furniture brands for sofas and couches in the market and you'll definitely be spoilt for choice. However, it may not be easy to select one that suits your needs. Here are the best sofas and couches in Singapore.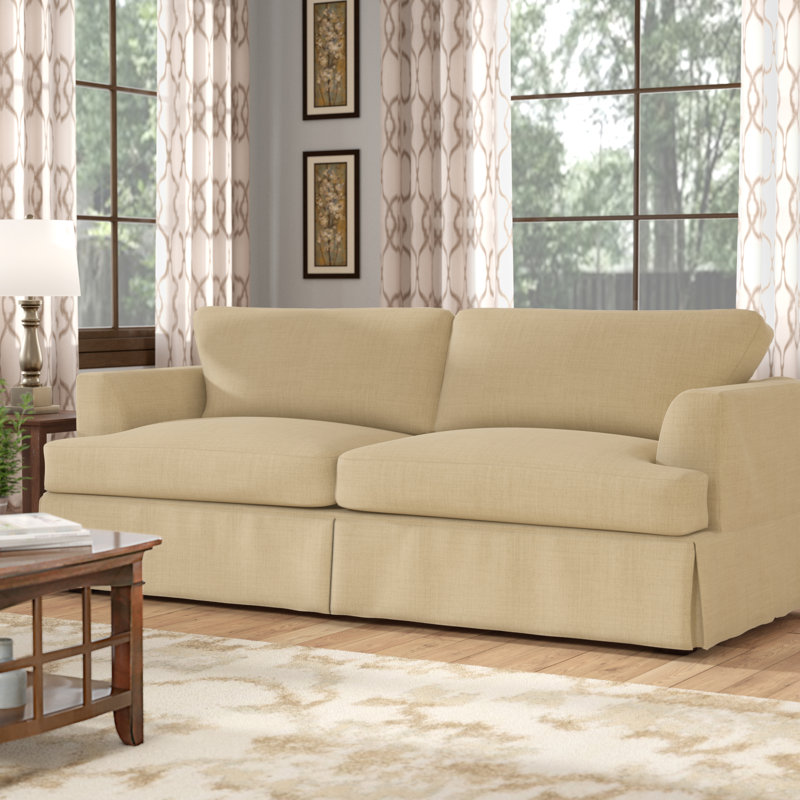 The Wayfair Custom Upholstery Carly Recessed Arm Sofa Bed is very versatile. It has a queen-sized fold-out mattress and is very comfortable for daily use. It measures 93 inches and is 41 inches deep. A feature that makes it ideal for family bonding over television or reading. Its cushion is firm but very cosy. The sleeper is, however, thin and needs a mattress topper for more comfort.
You will love the fact that it's available in more than 100 different colours. You can, therefore, rest assured that your ideal colour will blend well with your interior design.
Other features of the sofa include:
The sofa comes with very supportive and firm cushions.
It is possible to adjust to different upholstery positions.
The sofa is big enough to accommodate family members.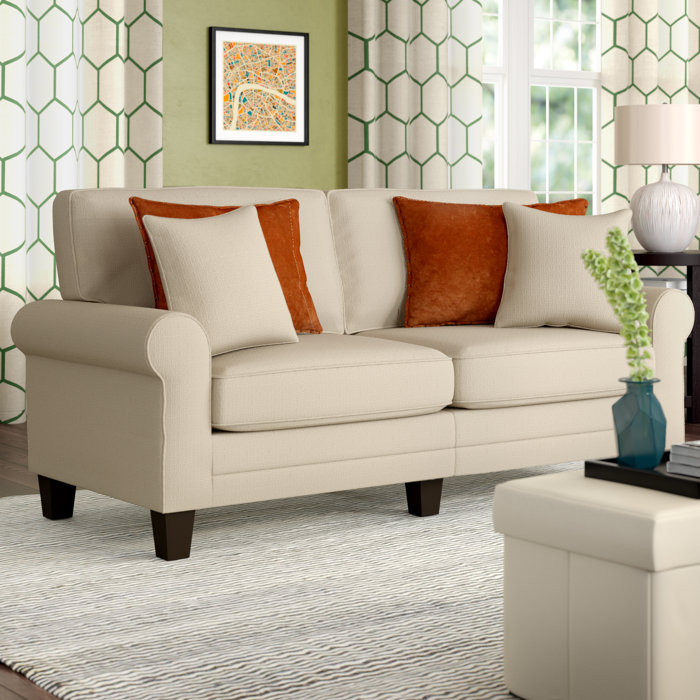 The Buxton Rolled Arm Sofa is ideal for most living rooms, vocational rentals, and new apartments. The sofa measure 35 by 78 by 32.5 inches and can fit three people. The sofa is available in neutral colours and is of linen and polyester material.
You will love how the couch is very easy to assemble and fairly comfortable. Besides, the sofa is very easy to clean with soap and detergents and also comes with a one-year warranty. The downside of the couch is that it leans forward due to its short depth.
Other features of the couch include:
It's affordable.
The design is small and minimalistic.
The sofa is easy to assemble.
Rocot 3-way floor sofa bed is versatile and well designed to fit most homes. It matches most aesthetics in your home without compromising on your comfort. Rocot has encompassed a high-density mattress, which is long-lasting.
You'll enjoy the fact that you can use it as a bed, sofa, and couch. It is extensive and very spacious to rest or recline easily. For maximum comfort, its inbuilt reclining mechanism can be adjusted to any angle. The sofa bed is suitable for kid's rooms, lofts, and family rooms.
Other features of the Rocot 3-way floor sofa bed include:
It's very versatile in use.
The sofa bed is made from a high-density mattress.
It is reasonably priced.
It's also big enough (181cms long) to accommodate two people.
Do you love a hassle-free mechanism and simple sofa bed? Braddon sofa bed offers those qualities in addition to a modern look and a chic appearance in your living room.
The sofa bed is very versatile. You can snuggle up with loved ones all day and change it into a bed that accommodates two people. Changing from the comfy seat to a bed is very easy. You only need to pull and release its latched bottom level. The sofa bed is appropriate for couples living in small apartments that can't accommodate bigger seats. You will also love how you can easily clean the sofa using water and detergent.
Other features of the sofa bed include:
It's made from a high-quality mattress.
It fits well in small apartments.
The sofa bed is long enough and has a maximum length of 186 cms.
Aideal foldable sofa bed is versatile, like other sofa beds. You can transform it from a sofa to a bed at night. The sofa bed is ideal for start-up apartments where one needs a few furniture in place.
It is also durable due to the high-quality mattress used. Besides, the seat frame is strong since it's made from metal. The sofa bed also has an amazing design. It has an attractive, sophisticated, and modern look which complements your home interior.
One downside of this sofa bed which some people pointed out is that of the metal frame in preference to wood which makes it less appealing.
Other features you will love about this sofa bed include:
The sofa bed is affordable.
It's ideal for homes with small spaces.
The sofa bed is made from high-quality covers.
It's versatile in terms of use.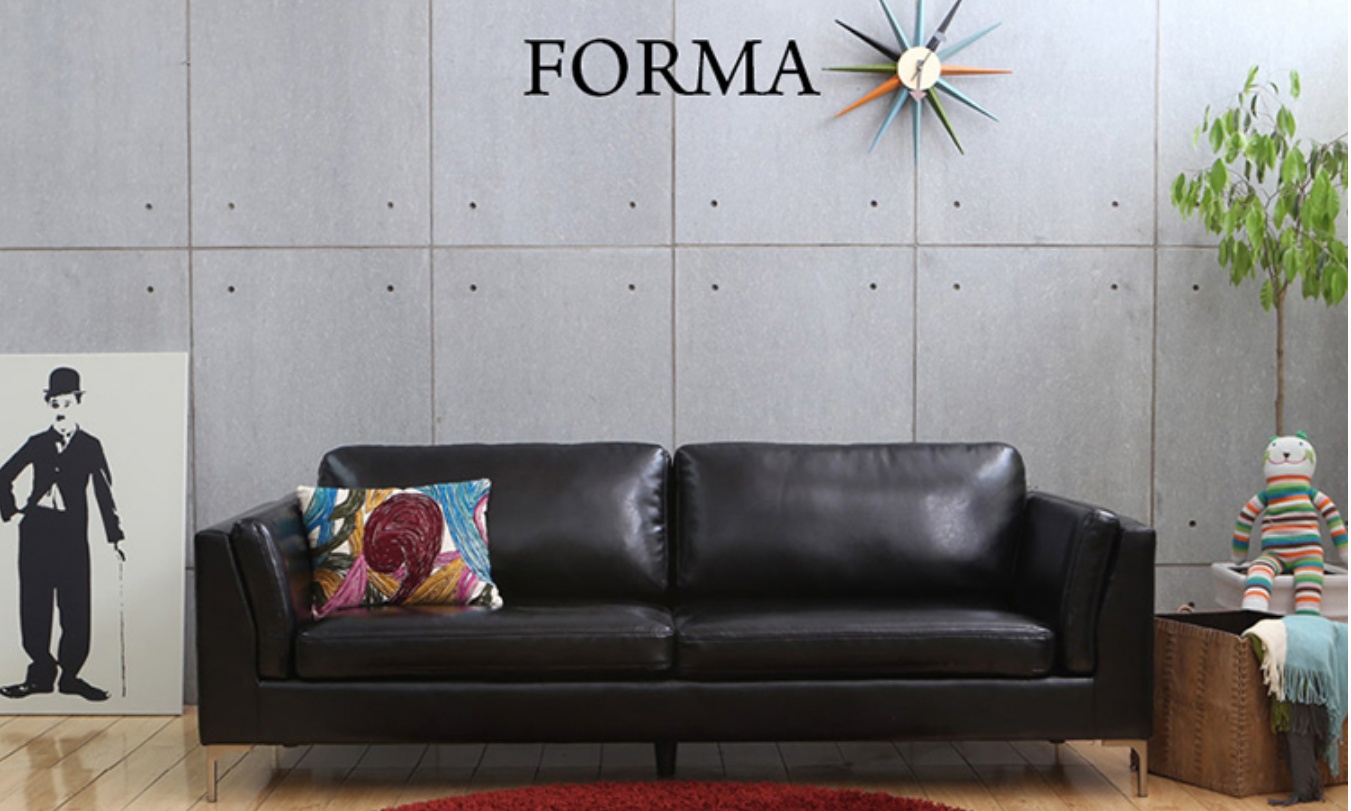 UMD designer Sofa is an ideal sofa, which enhances the interior of your home. Its design is sleek, and it's available in three cool colours, which complement well with most home interior decors.
The UMD Designer Sofa is made from synthetic covers and resiliency foam. Its material makes it very durable and easy to clean.
As pointed out by some buyers, the durability of the sofa bed can however not be assured since it's made from poor quality wood.
Other key features of the sofa bed include:
It's made from high resiliency foam.
The sofa bed is well designed and stylish.
It's very affordable.
Chesterfield sofas and couches are a very prestigious sofa brand that has been existing for two hundred years. The sofas will be an ideal symbol of elegance, great functionality, and tradition.
Chesterfield is a luxury brand in terms of sofas and couches. Whether you are looking for vintage style, classical, and a modern-type style, you can always go for a chesterfield sofa since they got you covered. Besides, you enjoy great quality and durability that is unmatched. If you are looking for a cheaper sofa, then note that chesterfield is quite pricey compared to other types of sofas in the market.
Other features of the chesterfield sofa include:
It offers sophistication and luxury.
The sofas are timeless and classic.
The sofa offers durability.
The sofa comes with a warranty for any damages that are a result of manufacturers' errors.
Sofas from CODA. are made from a fully Japanese owned manufacturer that has more than 90 years in the industry. Everything is done in-house with the strict Japanese standard of workmanship, all the way from product conceptualizing to the manufacturing of it.
They work with trusted manufacturers and suppliers with extensive experiences in the industry to guarantee exceptional sofas. From material selection to the last detailed stitching, every process is painstakingly quality controlled to ensure long-lasting, comfortable furniture you can feel. If you are currently looking for a fine piece of sofa made either from premium leather, exquisite fabric or anything in between, start your journey by browsing through CODA.'s myriad offering, you'll bound to find something you like!
Other prominent features of CODA. sofa includes:
Japanese manufactured
Long-lasting and durable
Sofas made with premium leather
Quality materials sourced from Japan, Italy, Germany, Turkey and Brazil
The Javier leather recliner is a high-quality type of sofa. If you have enough to spend, then this sofa is your pick. The sofa offers you value for your money since it's big enough to accommodate 3-4 people. It's perfect for big families with big spaces in the living room.
Made of high-quality material, including its leather, foam, and solid wood frame, you can rest assured that it's durable. Its legs are also made from high-quality wood, increasing its stability.
This sofa may however not be perfect for families with limited space since it's too big.
Other great features of the sofa include:
It comes with a five-year warranty on any damages as a result of manufacturers' errors.
The sofa has reclining features for more comfort.
It's made from high-quality materials.
Hon Top foldable sofa is an 8-inch versatile sofa that is made from memory foam. It is a bit different since it neither comes with legs or a frame. You will therefore find the seat perfect as a bed and seat. The sofa is ideal for families with limited space and on a budget.
The sofa offers more comfort because it's made from a high-quality foam mattress. This amazing sofa, however, has a limited warranty which quite a number of people regard as its downside. It's also a bit pricey and might be out of stock since it sells out quickly.
Other features of the sofa bed include:
It's well-designed, which makes it easy to slide into a bed.
Made from a high-quality mattress.
It's ideal for families with limited spaces.
The sofa bed is versatile since it can also be used as a bed.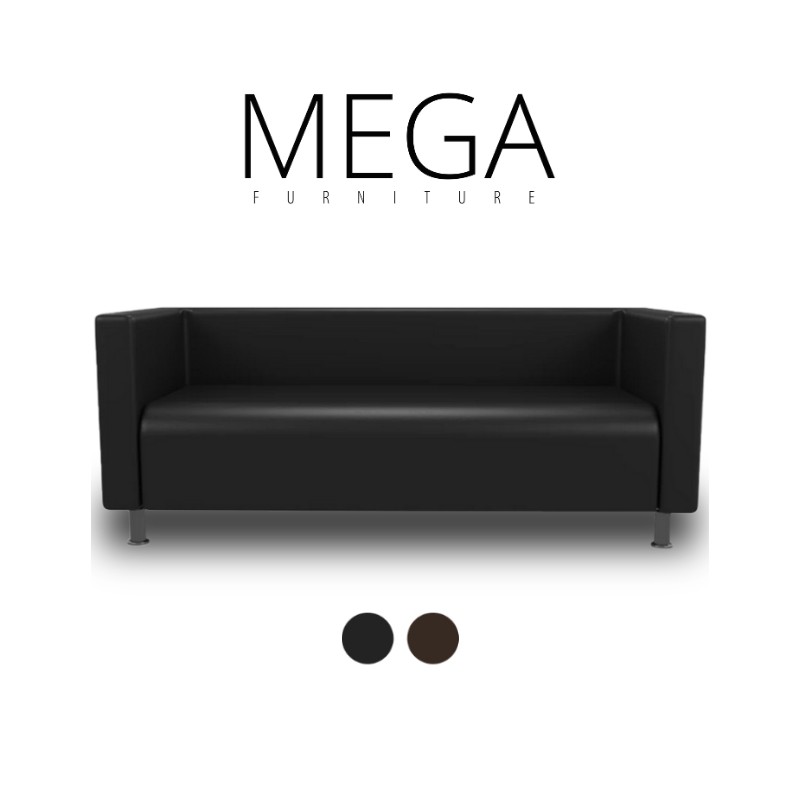 Bradford II Leather sofa is an affordable sofa that is small enough to fit in small spaces. The sofa is of high quality and from a trusted furniture brand. You can, therefore, rest assured that the sofa is durable and lasts longer.
The Bradford II Leather sofa is relatively cheaper compared to other sofas in the market. It has a wooden frame, the cushions and springs are of good quality as well. The sofa is however small, measuring 87cms in length and 72cms in width. It can therefore only accommodate two to three people and is perfect for a small household with limited space. One downside of the sofa is that it doesn't come with a warranty.
Other features of the sofa include:
It's relatively cheaper when you compare it to other models.
It's durable since it encompasses high-quality materials.
The sofa is ideal for small families.
As the heartbeat of any living room space, this is where one would kickstart their day at home or rest after work. Born In Colour provides a range of sofas and sectionals to ensure that your rest is not compromised. Choose between 1,2 and 3 seaters, an L-shaped sofa and armchair, fabric or leather, and land yourself a stylish piece! Featuring contemporary, classic, and premium cowhide leather, their Regal Contemporary Premium Cow Hide Leather L-shaped Sofa is a popular choice. This sofa can be customized to be right-facing or left-facing, with 4 colour options to choose from.
Features:
Premium Cow Hide Leather Seats
Ultra-High Density Foam
Solid Wood Frame and Brushed Metal Legs
With the above list of the best sofas and couches in Singapore, your shopping experience will be much better. Other considerations include the materials used to make the sofa. It can be leather, which is easy to clean but expensive and fades off with time. Other sofa fabrics include cotton, linen, microfiber, velvet, and chenille, which have both advantages and disadvantages.
The size of your family and the available space will be another key consideration. You can go for sofas and couches that are minimalistic in design if you have a small family. Bigger families with enough space can pick bigger couches. It is important to take good care of your sofa even if it comes with a warranty. When changing the recliner positions, ensure you adjust appropriately to avoid any damages to the sofa. When cleaning your sofas, ensure it's according to the manufacturer's instructions.
Emily Hopkins
I'm an accomplished and detail-driven content writer with copious experience in producing compelling, engaging and flawless content for a variety of blogs and websites for several years.
Related posts
Subscribe for newsletter
* You will receive the latest news and updates on Singapore's best trends!
Trending Posts
May 30, 2023

What is Matcha? Matcha...

May 31, 2023

TLDR: In this article,...

May 31, 2023

TLDR: As an audio...