17 Best Monthly Subscription Boxes in Singapore [2022]
Zoya, 3 years ago
17 min

read
15765
Being stuck at home gets frustrating sometimes. Or perhaps you just want to gift yourself with a surprise at the end of the month. Enter subscription boxes! Subscription boxes are a great way to pamper yourself, and there are plenty of them to choose from. Do you like clothes, snacks, or even wine? There's a subscription box waiting for you.
In fact, they also make great gifts for your loved ones and even your pets. So here is a well-curated list of some of the best subscription boxes out there. Hopefully, you find one that satisfies your guilty pleasures the most.
Highlights:
Get your 2+2 servings of fruit and veg every day
Quality assured
Sometimes the vegetable aisle in NTUC can be rather confusing, not knowing what to cook and how it'll taste. Similar to fruits, we might not know what is in season and what is not. Fret not! With TangyTangerineSG, you might just get a taste of the finest products and best of all, it delivers right to your doorstep. If you're intending to snack on something in between meals, fruits are nature's option for you. This is definitely the healthiest and one of the best online snack subscriptions in Singapore hands down!
TangyTangerineSG's monthly MYSTERY subscription box lets you get a taste of meticulously picked and sourced with care and integrity. Most of their produce hails from the US, Israel, Thailand, and Australia. If you're interested, they offer a one week trial for you to try to contact them today at 9878 6678 or send a Facebook message here.
Click here to snack on TangyTangerineSG's organic produce.
Highlights:
Decadent
A treat with your family
If you're a chocolate lover like me, it's always an adventure to taste great chocolate. With Jackie's, you get to taste creamy and delicious truffles and even artisan chocolate. Definitely a great way to satisfy those cravings for something sweet during the odd hours of the night. They come in a box of 15.
So if you're finding something to look forward to this period, check out Jackie's subscription boxes here.
Highlights:
Perfect for Movie nights
Wide range of choices
Low-Calorie options available
Customisable
BoxGreen offers the epitome of snacks and all different varieties of them. With a wide range of variants available on the site, you can choose from a Kids box (to snack with your little one), a Low-Calorie box (if you're trying to maintain your figure) and even a Merlion box (inspired by local flavours that are healthy as well). BoxGreen currently offers a Protein-Packed Bundle for Father's Day. Check out BoxGreen today as they are definitely one of the best online snack subscriptions in Singapore!
For more information, check them out here.
Highlights:
Interesting flavours
Healthy
Did you know granola is a snack? As long as you can eat a small enough piece, it's a snack. While The Edible Co has only one subscription service for now (Just their Granolas), every month you can always remind yourself to purchase one of their delicious bundles and no it's not just granola. At a minimal cost of $5.90, snack on some activated nuts or their wide range of paleo-friendly cookies!
If you're interested in crafting your own subscription, don't be afraid to ask them for their services here at hello@theedibleco.com Check them out here
Highlights:
Surprising and innovative flavours
Perfect Gift idea
If you're looking for a flavour, you can even request it from them here
Ever heard of The Ice Cream & Cookie Co.? Pint Society is a monthly subscription box from them giving you flavours like Bubble Milk Tea, Toasted Marshmallow, Chendol and many more. Each month, you get 2 flavours that you won't easily find in your nearby supermarket so if you're an enthusiast of frozen desserts, Pint Society is definitely crafted for you.
To order, click this link. Their pre-orders end on the 15th of every month so if you're interested, contact them here at +65 62824680 or email them at info@icecreamcookieco.com
Highlights:
Delicious flavours of Kombucha
Monthly renewal with no hassle
Environmentally-friendly options
If you're an avid fan of Kombucha, then you are absolutely going to love Kombynation Co's subscription services. Not only do they provide you with various flavours of Kombucha in easy to carry around bottles, but you can also get free delivery if you order more than 11 bottles of Kombucha. Their service is also perfect if you don't like the process of placing an order again and again as you'll automatically receive your order every month.
The subscription boxes are delivered to you on Tuesdays, Thursdays and Saturdays. You're also helping the environment as they offer a free drink for every 10 empty bottles that you collect and return. They also provide a pick-up option if that is something of your interest. You can even cancel your subscription anytime after the first three delivery. The Kombynation Co. is a hassle-free subscription service for Kombucha lovers. Not to mention that you're saving the environment one bottle at a time!
If you're looking forward to ordering your own Kombucha, you can simply visit their website right here. It's super easy to order from.
Highlights:
High-quality Korean and Japanese products
References to previous boxes
Several promotional offers
Are you a fan of the Korean and Japanese waves taking over the world? Not only do they produce some of the best content, but their beauty products are also always one step ahead. From their cute packaging to the use of great ingredients, it's no wonder why they're so popular. And if you want some delivered to your doorstep then look no further.
No Makeup No life is a subscription box filled with Korean and Japanese beauty products including makeup, skin-care and even hair-care. These boxes contain really popular Korean brands like the Etude House, Toly Moly and Japanese brands like the CANMAKE, DHC. Their site even provides several pictures of their previous boxes so that you can have a reference of what you might get in your box. From eye shadows, lip tints, face masks, hair masks and so on, you get it all. You can even get Pokemon-themed items, which is the cutest of them all. Their previous customers also seem extremely pleased with the items they received in their box.
Order your box right here, and you'll receive your box of goodness with over 8-9 products. We adore it!
Highlights:
A great blend of learning with fun
Comes with a different theme each month
Specially designed for kids who are three and above
Most of us do realize that the development of children in their preschool years is very important, but trying to make them learn new things can be a handful. This is where Squizzel Box comes in. They are a monthly subscription box catered towards children who are three and above. These boxes are specially curated to help children in their crucial years of development. The Squizzel box has a new theme each month, they try to focus on a specific type of learning with each box like motor skill development, language development, cognitive development, etc.
In their boxes, you can expect a variety of items like clay pottery, board games, painting sets, and so on. If you want to know more about their previous boxes, you can visit their Instagram where you can get an idea of the previous themes like their Ancient Invention Box, Transportation Box and many more. The Squizzel box subscription is usually available in 3, 6, and 12 months plan. They even provide special discounts for prepaid plans. So if you want your children to have a fun learning experience, you should check them out.
You can order their boxes right here. And if you order more than 2, you even get free shipping and other offers.
Highlights:
Designer clothing for rentals
No shipping charges
Easy return policies
Do you want to try out different kinds of designer clothes or even thinking of changing up your look, but lack the budget to do so? Style Theory has got your back. Over at Style Theory, you can rent designer clothing and with their subscription boxes, you get three clothing items in every box. The number of boxes that you receive depends on the plan that you're subscribed to.
You do not have to pay for the shipping, and their return policy is pretty stress-free so you can choose to return the clothing anytime you want. They even offer plans where you have the option of trying out unlimited boxes per month. They have four plans to choose from, Starters plan, Basic plan, Unlimited plan and Pro Plan. The Unlimited and Pro plans offer unlimited box options. This is perfect for individuals who need to travel frequently and will ensure that you look fabulous and put together, no matter where you are.
So, not only do they satisfy your needs to look beautiful and stylish but they also do it on a budget. Order your plan here.
Highlights:
Unique snacks and treats from Japan
Anime-related treats available
Monthly box
Japan is known for its unique flavoured snacks, flavours that are not usually available anywhere else. Here at TokyoTreat, you get a box full of treats that are curated with snacks that are well known internationally as well as snacks that are loved by the locals. With TokyoTreat you are bound to be surprised; even though they do offer to give their exclusive members a sneak peek.
The flavours are so out of the ordinary that we might be not able to get the exact flavour even with those references. TokyoTreat provides you with two box options, the Classic and Premium Box. The Classic Box could be a good one to start with if you want to get a gist of it. It can also be a good way to test whether you like their flavours and services before being committed to their Premium service. The Premium box offers an anime snack, a Japanese drink and more number of snacks which is exclusive for their premium service, so if you want to try a variety of Japanese snacks and like their services, the Premium one should be the one for you.
Order your box of treats right here. Bon appetite!
Highlights:
Different flavours of coffee
Choose your time of delivery
Customise the type of coffee that you want
Nothing can really beat a good cup of coffee to start your day. It can be therapeutic for some, while for others, it's just your daily poison. Over at Hook Coffee, you can subscribe to their services to enjoy the best quality of coffee delivered right to your doorstep. It's not even just any coffee, but premium quality, freshly roasted, Arabica coffee. They provide many different flavours to choose from. This way you'll never get bored and you could try a new flavour every time you order. But if exploring flavours is not something you like you could definitely stick to your favourite blend every time you order.
You can also choose the timing of your coffee delivery, so if you enjoy more than one cup of coffee or share your coffee with family members, you could shorten the time of delivery intervals. Hooked Coffee not only provides you with whole bean coffee or ground coffee, but they also provide drip bags and shot pods for Nespresso machines. This could be useful if you wish to gift your favourite flavour to your loved ones who use a different method to make their coffee.
Choose your brewing method of choice right here! You'll definitely come back again and again.
Highlights:
Fresh fruits and vegetables straight to your door
Plenty of new recipes to choose from
Great for healthier eating options
With the increase in competitive lifestyle, we rarely get time to eat delicious meals at home. Wouldn't it be easier if we could save some time when we buy our fruits and vegetables? Well look no further, Avo & Co. has got your back. Avo & Co. is a subscription service that provides you with ready to eat, fresh fruits and vegetables which are delivered right to your place. This service should also be your go-to if you want to experiment with vegetables that are not available locally.
Here you can experiment with new flavours and make meals that would not only excite you but would benefit your health as well. With so many different and unique favours that they offer, you can learn to cook new meals. And you'll never have to go back to the same old boring meals ever again. They also offer a service where you can choose what you want in your box but if you want to check their curated selection, you could choose from Regular Box, Signature Box and even themed boxes like the Asian Cuisine box. With their help, you can save time and enjoy delicious meals at home.
Order your box of fresh veggies and fruits by clicking here. Your future self will thank you.
Highlights:
Plenty of delicious flavours
Low cost in the long-run
International chocolates for reasonable prices
Now while being and eating healthy is great, sometimes you need a little indulgence. And what's a better indulgence than chocolate. Chocolates are universally loved, and no matter how old you are, there are days when you crave for it. Mystery Chocolate is a subscription service that provides you with international chocolate bars. The subscription box comes with three full-size chocolate bars. And if you subscribe for their one year plan you only end up paying $17 per month for your chocolate bars
This subscription box is also a perfect gift for a chocolate lover who likes to experiment with flavours or want to experience new flavours without paying a fortune for international shipping. In our opinion, chocolates are more delicious when you share it with people that you love. You could spend quality times with your love ones with an excuse of these chocolates, without realizing this might be the memory that you cherish in the far future.
Indulge in some of the most delicious things life has to offer. Order your box of chocolates right here. You never know what you might get.
Highlights:
Select from different make-up samples
Great for trying out different products
Luxury brands also available
With the recent boom in the make-up industry, we see new releases almost every day. So you might get overwhelmed as to what might suit you best. Blackbox has the perfect solution for you. It is a subscription box that sends you sample beauty products every month. You can choose the items which interest you and curate them into a box that gets sent to you.
Blackbox even provides a separate luxury box for anyone who wants to try luxury products without splurging on the full size. This box saves your money from buying unnecessary full-size products that may not suit you. And while sampling you also have a chance that you may find your holy-grail products as well. This service is also a good one if you don't usually wear makeup but have a special event that you need to attend. You could use this service to get the sample products of what you need and not waste money on their full-size price as you'll only use the items one time.
Choose from the various samples that they offer right here. You'll have a great time browsing through the plentiful options.
Highlights:
New books every month
Hardcovers
A curated selection of latest releases
Do you simply adore the smell of new books, and enjoy collecting the hardcovers of the latest releases. BooksActually is a subscription for anyone who appreciates books and is an independent store. It provides you with a subscription service that delivers hardcover books to you each month. The owners talk to you to get a better idea of what type of books you prefer and curate hand-picked books according to your personal preference.
You'll fill up your shelves with the most gorgeous books and learn something new every month. You're sure to enjoy a great time with these books and a cup of hot chocolate.
Order your next read right here. We're sure you're in for a great time.
Wala Club is here for the alcohol lover in you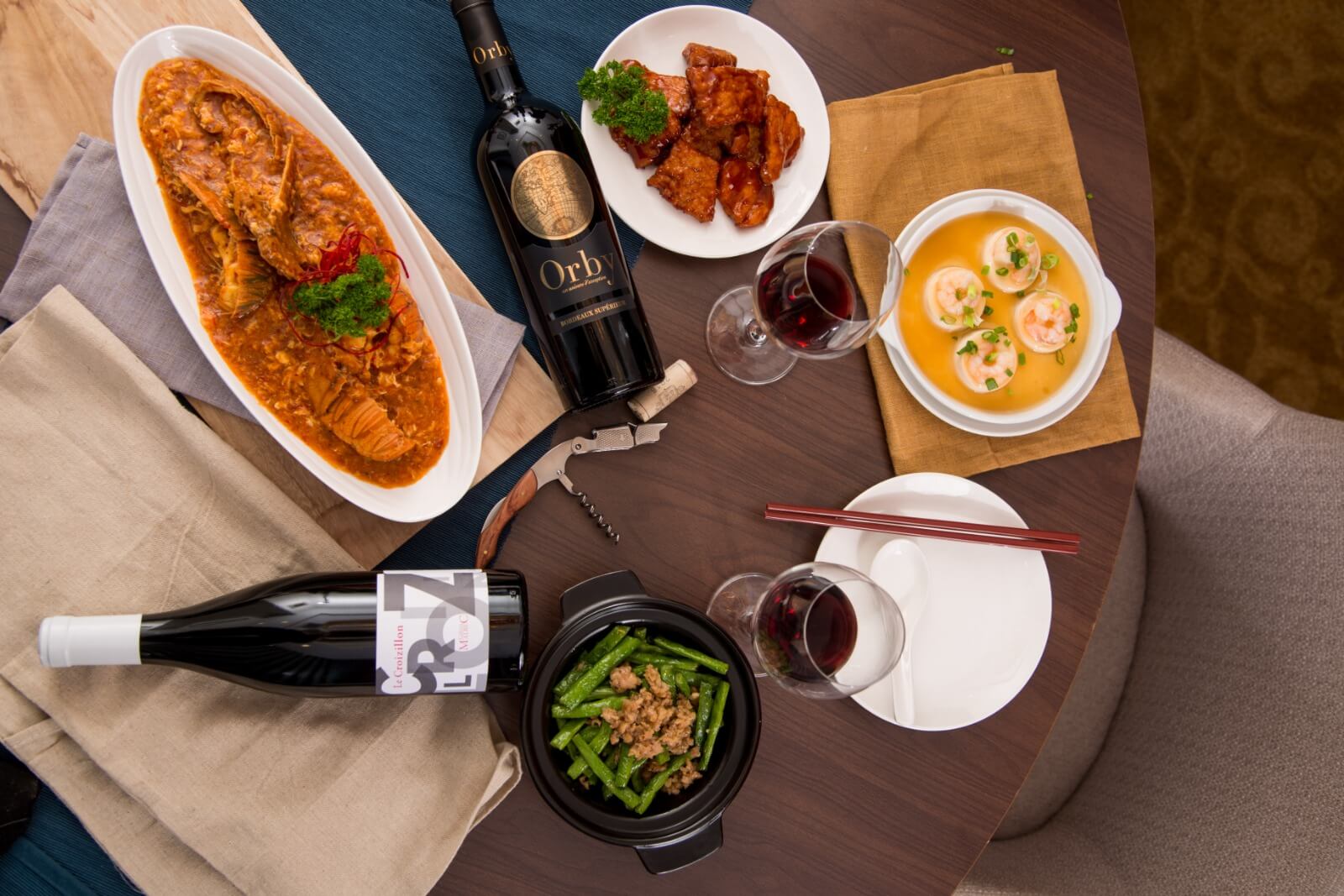 Highlights:
Plenty of wines to choose from
Easy cancellation process
Free chiller available with select plans
Sometimes, after a long day or week, all we need is some wind for us to relax and wind down. If you are looking for a wine and sake subscription box, Wala Club has got you covered. They offer a wide wine selection that comes from Italy, Spain, Australia, New Zealand, France as well as sake from Japan.
Their wine subscriptions are charged monthly, so there will be no commitment involved and you can cancel them anytime you feel like it. At a reasonable price per month, you get award-winning and exquisite bottles of wine delivered right to your doorstep, with no delivery fees!
Check out full review of Wala Club here.
Highlights:
Plenty of delicious flavours to choose from
Halal-certified with no GMO, or trans-fat
Discounts available
Born out of the great ambition and passion of a single person, The Kettle Gourmet is a leading popcorn manufacturing brand based in Singapore. Founded by CEO Zac Chua in 2017, it has been serving fresh, hand-baked popcorn offering a unique touch on the traditional flavours. Zac's decision to launch The Kettle Gourmet started when he smelt a delightful aroma of Nasi Lemak in the movie theatre while he was enjoying his popcorn.
So, with a Bachelor's degree in Business Management in hand and a passion for food, he put his thoughts into action. Currently, The Kettle Gourmet sells a minimum of 1000 bags of popcorn per day, in collaboration with over 300 associates, as well as massive companies like Facebook, Tripadvisor, and also the Singapore Police Force.
The Kettle Gourmet is halal certified and uses only the highest quality ingredients into making their popcorn, with the use of non-GMO natural corn. They aim to provide consumers a uniquely different experience for snacks that are both delicious and healthy. The flavours they offer are very quirky which include Chili Crab, Chicken Floss, Kaya Butter Toast, Nasi Lemak as well as the classic ones such as Chocolate and Salted Caramel. Crossing the boundaries, Zac plans to expand his company to China, Indonesia, Hong Kong, and The Philippines. He is also constantly working on developing more and more new flavours for the consumers to try and enjoy the healthy snack.
BONUS: Cats Subscription Box – MāoBox
For CATS: MāoBox is here for you
Humans aren't the only ones fond of snacks. Your furry baby sure loves it too. With pet stores closed for the moment, here's a subscription box for your lovely feline packed with all sorts of treats and toys. Truly one of the best online snack subscriptions in Singapore for your furry ones!
Check out MaoBox here.
For DOGS: PerroBox is for doggies of all shapes and sizes
Of course, there are snack subscriptions for your dogs. Perrobox provides the treats for your dog fit for a king.
Check out PerroBox here.
Happy snacking everybody!
Check out our other related articles:
Zoya
Queen of Obscure References and occasional writer. When not exercising my thumbs on Instagram, you can find me looking for good author bios on Google.
Related posts
Subscribe for newsletter
* You will receive the latest news and updates on Singapore's best trends!
Trending Posts
May 30, 2023

What is Matcha? Matcha...

May 31, 2023

TLDR: In this article,...

May 31, 2023

TLDR: As an audio...