8 Best Smart Watches to Buy in Singapore [2022]
Puneeta, 3 years ago
6 min

read
3554
Using a watch has always been in a trend, but smartwatches are a new trend in the market. These watches have come up with different features to assist us in our daily lives. The one best feature is to connect your mobile phone with the smartwatch, attend calls, and check the notification for the arrival pop-ups. Many people like to wear a smartwatch as a trend while others in their workouts. But which ones are the best in the market? Don't worry; we have here compiled a list of best eight smartwatches available in Singapore these days.
Use Xiaomi Amazfit T-Rex Waterproof Smart Watch to keep yourself updated with the news regarding the workplace or other relevant information.
What attracts people to use this watch is its waterproof material that makes it suitable to use for workouts and even swimming. Usually, you look for a quality material that works durably for a long time, and this watch is the perfect choice for you.
Bio-Tracking Optical Sensor with a 3-axis acceleration sensor is the best feature in this watch with 390 mAh LiPo battery backup. Enjoy 20 consistent days monitoring with this watch in a time charge. On the whole, this smartwatch is superb and truly deserving of topping our list of the best smartwatches in Singapore!
Key features
Polymer body material
Screens activate with a tilt
20 hours of GPS activation for monitoring functions
You won't search for anything else when you have every single possible features in one smartwatch. This smartwatch is a premium quality product that supports music and other premium streaming services as well.
You can store up to 100 songs in your watch with Bluetooth enabled technology. The best features that attract buyers to purchase this watch is VO2 max and training status.
You get a full guide through your phone, colorful maps, and a guide for tracking and safety features. In smartwatch mode, the battery, once charged, can work up to 2 weeks.
Key features
Has lightest and the smallest HRM
Comfortable to wear with adjustable strap
Premium quality watches with GPS tracking
What makes Haylou SmartWatch so special is its features that enable its user to keep recorded data of their performance activity and the consumption of calories throughout the day.
Additionally, this real-time working watch has nine different exercise modes. Automatic sleep monitoring and intelligent recognition also enables you to keep long-term records.
This watch can help you adjust your habits of sleeping and let you know the quality of sleep you take. The innovative technology and excellent sealing make its body waterproof for high performance.
Use it while carrying out different physical activities like swimming, bathing, and even washing hands.
Key features
Built-in 210 mAh battery to work for 14 days
Innovative technology and excellent sealing
The automatic sleep monitoring function
Stay connected with your phone when you are away from it using Apple Sport Smart Watch. You can now make calls very quickly and send messages to clients too. What makes this watch so unique is streaming 45 million songs using Apple Music.
You can set reminders and invitations without your phone now. It is a daily life usage product best for carrying out your daily life activities. Using this smartwatch, now you get your phone alerts even if you forget it at home.
If you want to keep records for your workout, this watch is the right choice for you. On the whole, truly one of the best smartwatches in Singapore!
Key features
Waterproof material for swimming
Keep a track on a usual walk and ride
Keeps you updated with the current news and texts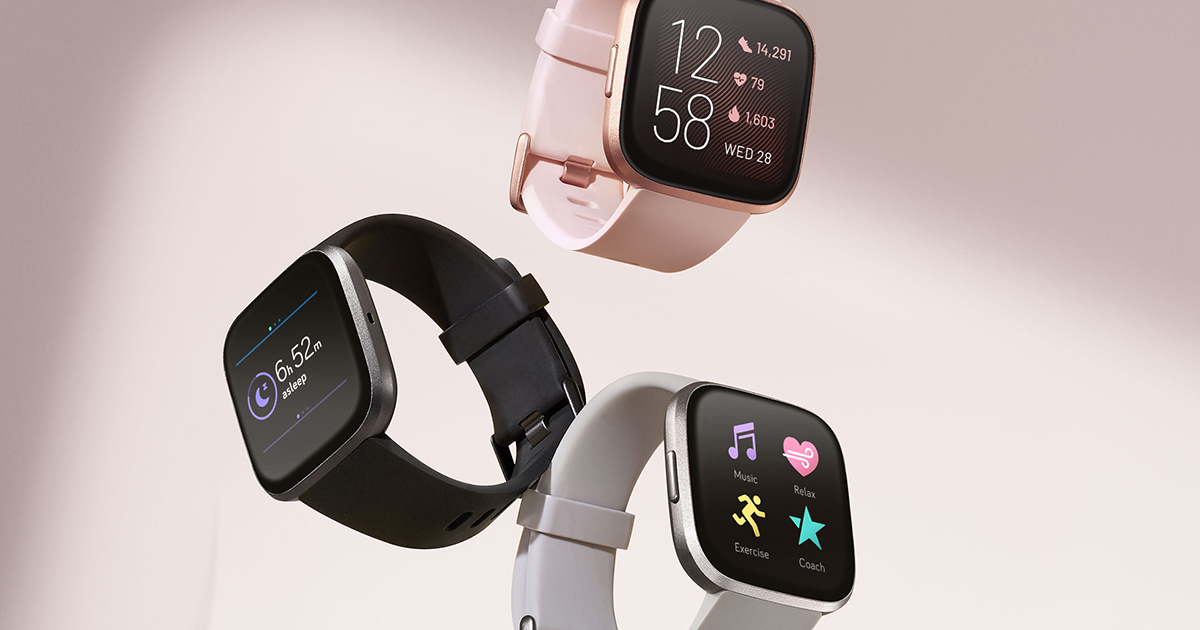 Set your timers and reminders for the events and activities you want to carry out with Fitbit Fitness Watch. It is the best choice to keep you updated every time for information and news.
This watch easily tracks your heartbeat rate and thus identify your body restlessness and asleep. Thus the score presented will help you know what quality sleep you take every night.
Now listen to 300+ songs through your wrist smartwatch and keep enjoying your workout every time. This watch works to track the heart rate for 24 hours and seven days a week. So, it has been the best companion for you in workout and lifestyle.
Key features
5+ days of battery life
Get proper call, text, and calendar notifications
Be ready with a track of quality sleep at night
Buy a multi-functioning V8 smartwatch that supports Bluetooth and SIM that works like your phone. Pedometer, sedentary reminders, calories calculations, and sleep monitoring are the basic features offered by this watch that will make you want to purchase it.
Another best feature is the long-lasting battery that can last for a long time but only requires a short charging time of maximum half an hour.
Additionally, it is a comfortable and durable watch made from precision lamination process and stainless steel body.
The unique waterproof design is also the perfect accompaniment for outdoor activities.
Key features
All basic feature requirements in one
Made your life easy and convenient
Long endurance and capacity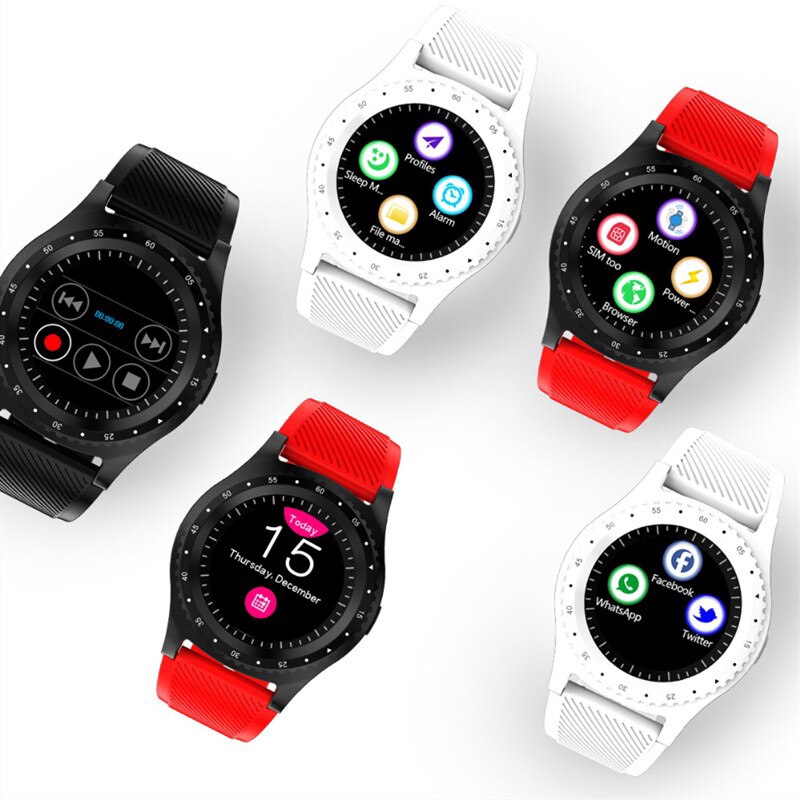 It is an all-in-one smartwatch to assist you in your daily life. Some amazing features of this smartwatch includes a pedometer, message reminder, sleep tracker, call notification and reminder, crafting texts, and interactive music.
Another feature is its 2 MP rear camera and around 128 MB RAM size. It is a durable and long-lasting watch wit Silica Gel band material. Hands down one of the best smartwatches in Singapore!
Key Features
Waterproof body making it suitable for swimming
High-quality body and band material
Budget-friendly
Ticwatch works for 2-30 days with a single charge, uses dual layered technology, and offers two different modes.
For smart mode, the battery lasts for two days, and for essential mode, it lasts up to 30 days. Wear this fitness tracking smartwatch with OS by Google and display by AMOLED. It has a power-saving LCD display to provide display in high sunlight and to show the potential results.
Other basics features that make this watch special is its GPS tracker, step counter, heart-rate monitoring, and a counter for calorie burnt throughout the day. Google pay features include paying money directly from your wrist with a click.
Key features
Available in two different modes
Health and the fitness tracker
In-built GPS with calorie counter
So far, we have mentioned the best eight smartwatches available in Singapore. All these are truly the best in the market. Purchase the one most suitable for you and hope you enjoy your new watch!
Check out our other related articles:
Written by Puneeta
Related posts
Subscribe for newsletter
* You will receive the latest news and updates on Singapore's best trends!
Trending Posts
May 30, 2023

What is Matcha? Matcha...

May 31, 2023

TLDR: As an audio...

May 31, 2023

TLDR: In this article,...