10 Best Sheet Masks in Singapore For All Skin Types [2022]
Rashmi, 2 years ago
8 min

read
2174
Thinking about the ultimate treat for your skin? Sheet Mask is your solution! These face mask sheets, i.e., disposable face masks soaked in gel or serum are gaining a lot of popularity. At this instant, we all want a great sheet mask that would rejuvenate, brighten and lighten our skin. What's more, sheet masks contain useful moisturizers and organic extracts that offer a quick hydration boost in a short time.
Fashion and beauty divas, be a youthful youngster or grown-up adult, can easily get ravishing skin, using the skeet masks anytime any day. The gel in the mask is infused with collagen and anti-oxidants, great for your skin recovery and repair. Also, there is some tinge of cream in some mask gels that is great for dry and mature skin that requires a boost for hydration. So, if you need refreshment in daily life- face mask sheets can do wonders for you. The variation in serum formulas is apparently useful for all skin types.
How To Use Sheet Masks
To get the most out of the face mask sheets there are certain useful steps that you can effortlessly follow.
Wash off your face pre-mask: Consider the fact that exfoliation is important. It allows for maximum penetration of the ingredients used in the mask.
Apply the face mask: The mask is designed as per the face outline; you just need to place it on your face, let the gel soak and leave it for 15-20 minutes.
Moisture your face post-mask: This is helpful to lock in all the healthy nutrients used in the making of the face mask.
Mask whenever you want: For best results, you can just apply a face mask twice a week.
To make your life healthy, a quick list of the top sheet masks for all skin type in Singapore are compiled in order. Read through and buy accordingly.
1. Face Brightening: DR Morita Facial Face Mask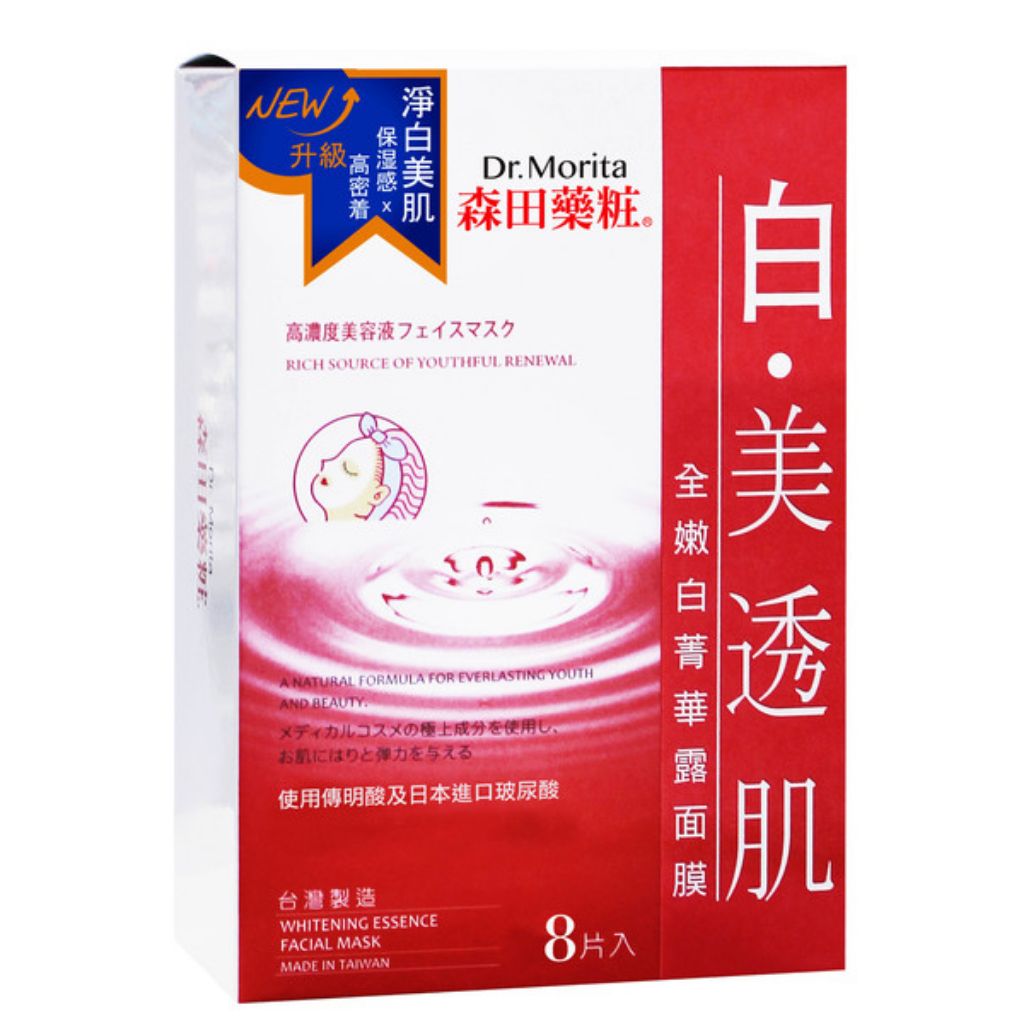 Highlights
Intensive skincare
Skin regains the loss of moisture, softness, and youthfulness
Improves dry dull skin
Removes fine lines and restores the skin balance
Place this skin type mask infused with a face brightening sheet over a clean face for serious face nourishment. The reviewers and testers seem to agree to the fact that it doesn't create any sort of irritation to the skin. It's a collection of 8 types, offering a different combination that includes Black Pearl, Repairing collagen, Tea tree & Kakarot, Pearl Barley Licorice, Moisturizing Hyaluro, Whitening Tranexamic, Hyaluronic acids & Sa, Intensive hydrating, and Moisture Anit-Oxidant.
2. Overall Benefit: Dr Jart Cryo Rubber Mask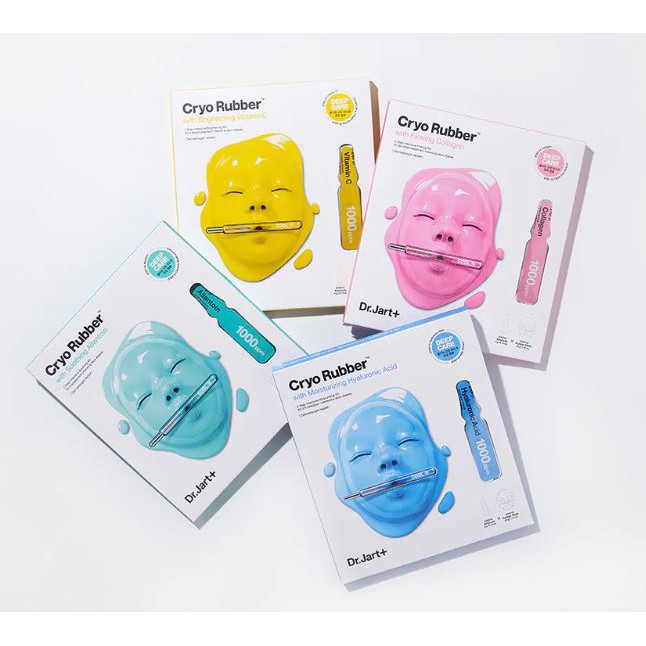 Highlights
All-in-one formula
Deeply moisturizes & brightens the skin
Lessens the wrinkle
Treats dry and damaged skin effectively
Yes, we know this mask seems frightening at a first sight, but the formulation is enriching to the skin. It has mineral-rich green seaweed extracts and a Phyto-keratin complex that helps in hydrating and reducing the plumps, leaving an ageless ever-lasting glow to the skin. The perk of this rubber face mask is that it deeply penetrates and allows complete absorption. This mask contains Skin brightening Vitamin C, Soothing allantoin, Moisturizing Hyaluronic acid, and Firming collagen.
You will get this product Dr Jart Cryo Rubber Mask at a price range of $13.90 from the online e-commerce portal where discounts are available.
3. Skin Hydrating: NEW Real Calendula Deep Essence Mask
Highlights
Moistures and soothes skin
Brightens the skin
Reduces wrinkles and fine lines
Improves damaged skin & keeps your skin hydrated
Really want to treat your beautiful face and skin? Then this mask is a perfect addition to your skin hydration regimen. Infused with the brand's signature ingredients that soften, moisturize, and soothe the skin and essential oils and natural butter if aren't part of your daily life then this product can add value to your skin. Above all, a concentrated mask of Calendula and Elm Tree organic extracts remove the damaged skin cells and brings in the much-needed lustre.
Buy one pack of NEW Real Calendula Deep Essence Mask at a price range of $4.90 – $22.00.
4. Skin Soothing: ABIB Mild Acidic PH Sheet Mask- Heartleaf Fit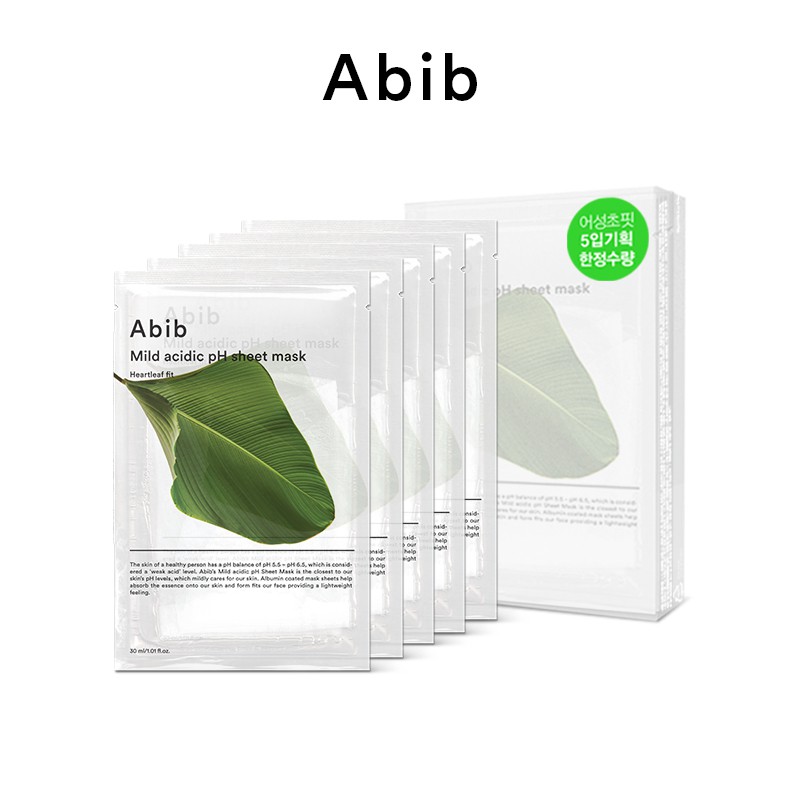 Highlights
Controls sebum production
Removes dull and dead skin
Provided flawless crystal clear skin
Strengthen skin immunity
Are you suffering from skin-related issues? Do you feel your skin needs to retain the lost skin immunity? If this is the case then this ABIB Mild Acidic PH Sheet Mask- Heartleaf Fit is for you. It is a mildly acidic pH sheet with promising ingredients like Huttuynia Cordata to offer you a crystal clear effect, taking care of the sensitive skin gently. As a result, a transparent moisturized effect will remain on your skin for a long time.
Buy this best skin-soothing product ABIB Mild Acidic PH Sheet Mask- Heartleaf Fit at $26.00 from a trusted seller.
5. Anti-Ageing: Garnier Hydra Bomb Serum Sheet Mask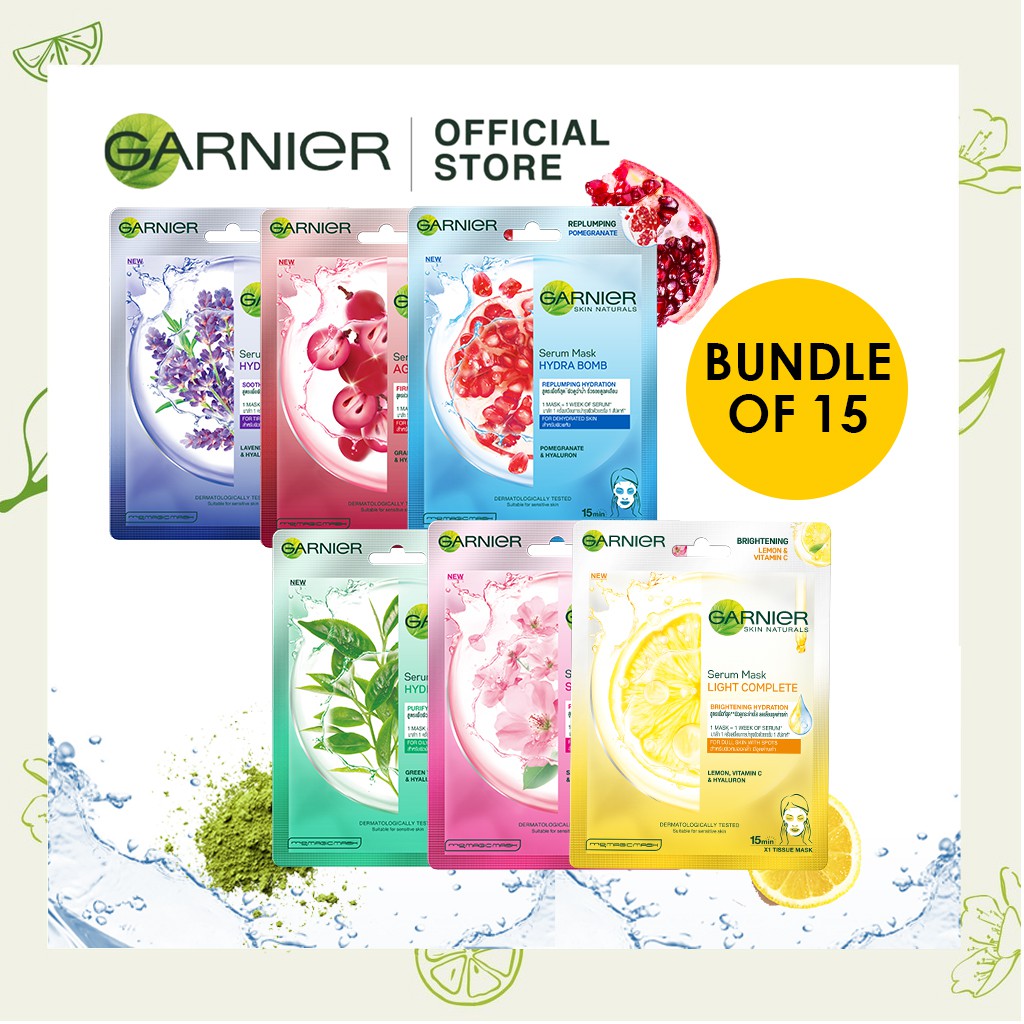 Highlights
Rebalances and purifies the skin
Gives a radiant effect instantly
Revitalizes tired skin
Keeps complexion firm
Purify, tighten and hydrate your clogged pore prone skin in just 20 mins with the most useful Garnier Hydra Bomb Serum Sheet Mask. The variation of the product is effective for dull skin, combination, and anti-aging effects. Your complexion will turn uniform by rebalancing and purification from inside. In addition, ingredients like grape seed, charcoal, algae extracts, green tea, Sakura essence, and hyaluronic acid all are used in each type of mask brought by this brand.
Get this product from a trusted seller at $20.00 – $30.00, discounts available.
6. Vitamin C: A'kin Rosehip Oil Face Sheet Mask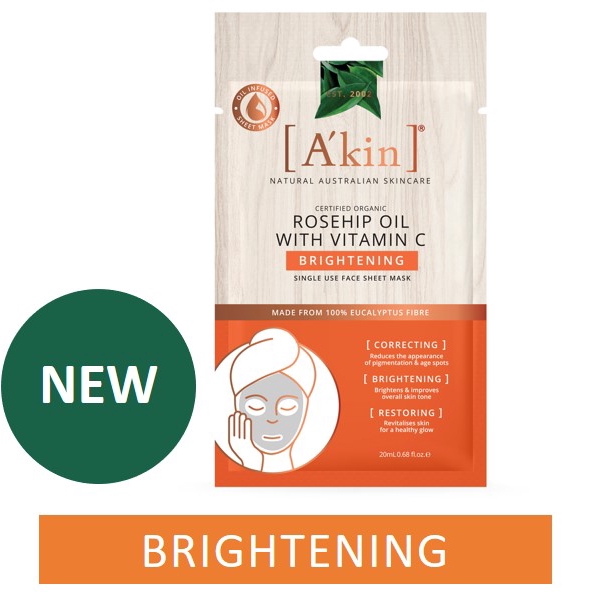 Highlights
Corrects the appearance and pigmentation
Improves overall skin tone
Restores and revitalizes the skin to glow
Anti-aging effects firmness retained
Eucalyptus fibre combined in any face mask leaves a safe and brighter skin tone effect. This face mask is 100% natural cotton with combined natural extracts like Kakadu plum, organic Rosehip Oil, and Vitamin C to deliver a brightening consequence. As a result, users love the hydrating and cooling effect it leaves on the face.
You can buy this product from a trustworthy seller at $5.90 for each piece.
7. Face Lift: Bio-Essence Bio-VLift Face Lifting Mask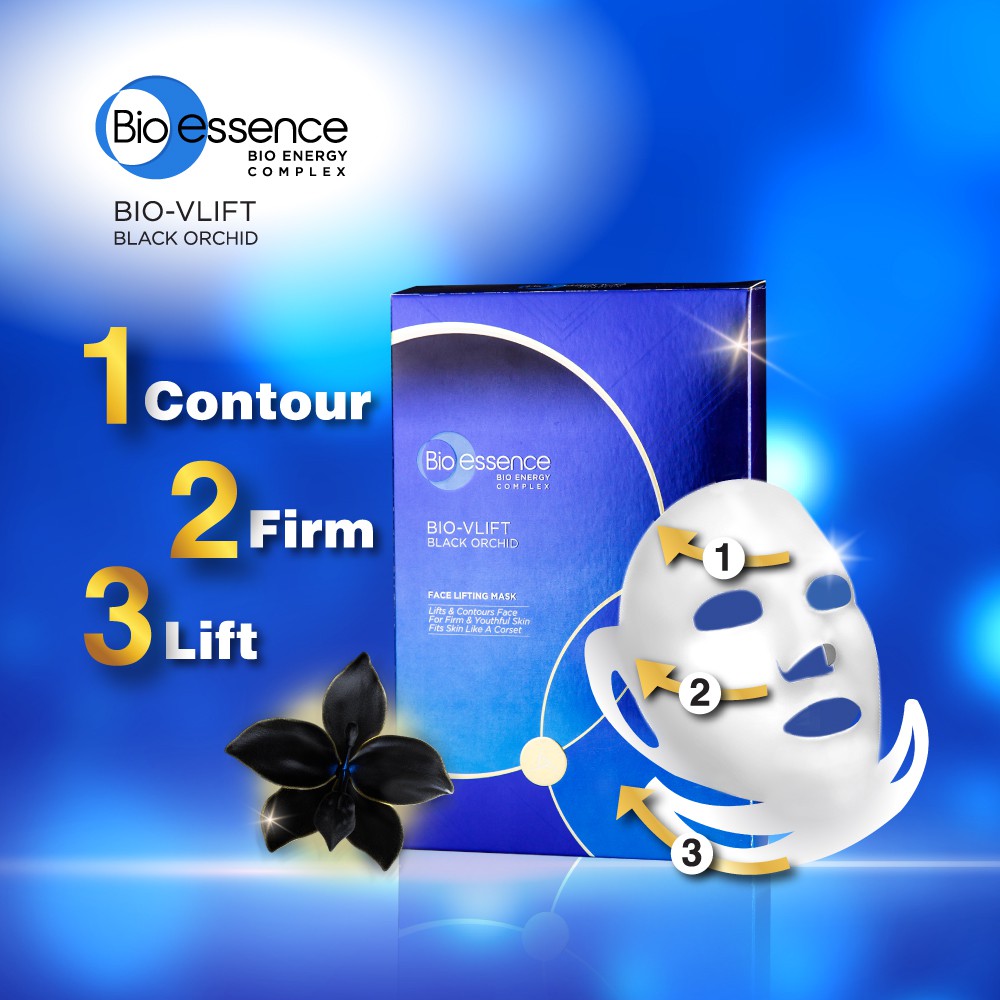 Highlights
Adds moisture and nutrients
Retains lost glow
Locks the moisture and provides protection
Lifts the face- removes fine lines, wrinkles, and sagginess
With age, the trouble with dark spots, dullness, skin loosening all starts haunting the natural beauty. If you are a victim of a similar issue, then you can now boost your skin with this face lifting rejuvenating mask. So, put up this undeniable potent hand that will offer radiance to the lost glow of your skin, because a 15- 20 minutes face mask guarantees beaming youthful skin that will be witnessed.
Buy this Bio-Essence Bio-VLift Face Lifting Mask at $24.90 from a trusted seller at a reasonable rate.
8. Skin Renewal: Jing Cheng Ystract Face Renewal Miracle Mask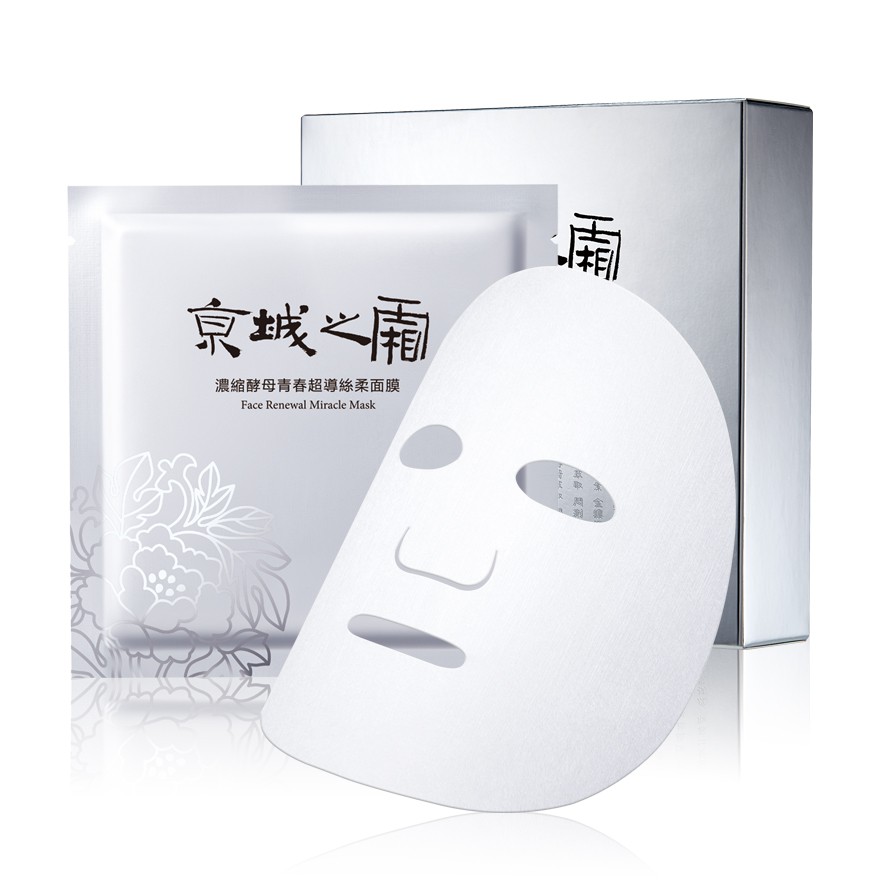 Highlights
Seals moisture for even skin tone
Wrinkle care
Restores skin radiance
Promotes hydration
Another from the list of the faves face mask, this product is the ultimate game-changer. Miracle creates once it is applied to your face. Enriched with the essential oils and organic extracts solely to tighten, brighten and get the renewal new look in just 15-20 minutes of usage. Ultimately, you will just take this much half time to get a blown facial look.
Get this amazing product at a price range of $29.00 from trusted suppliers. Discount available.
9. Skin Repair: Ripple Crocodile Oil Silk Face Mask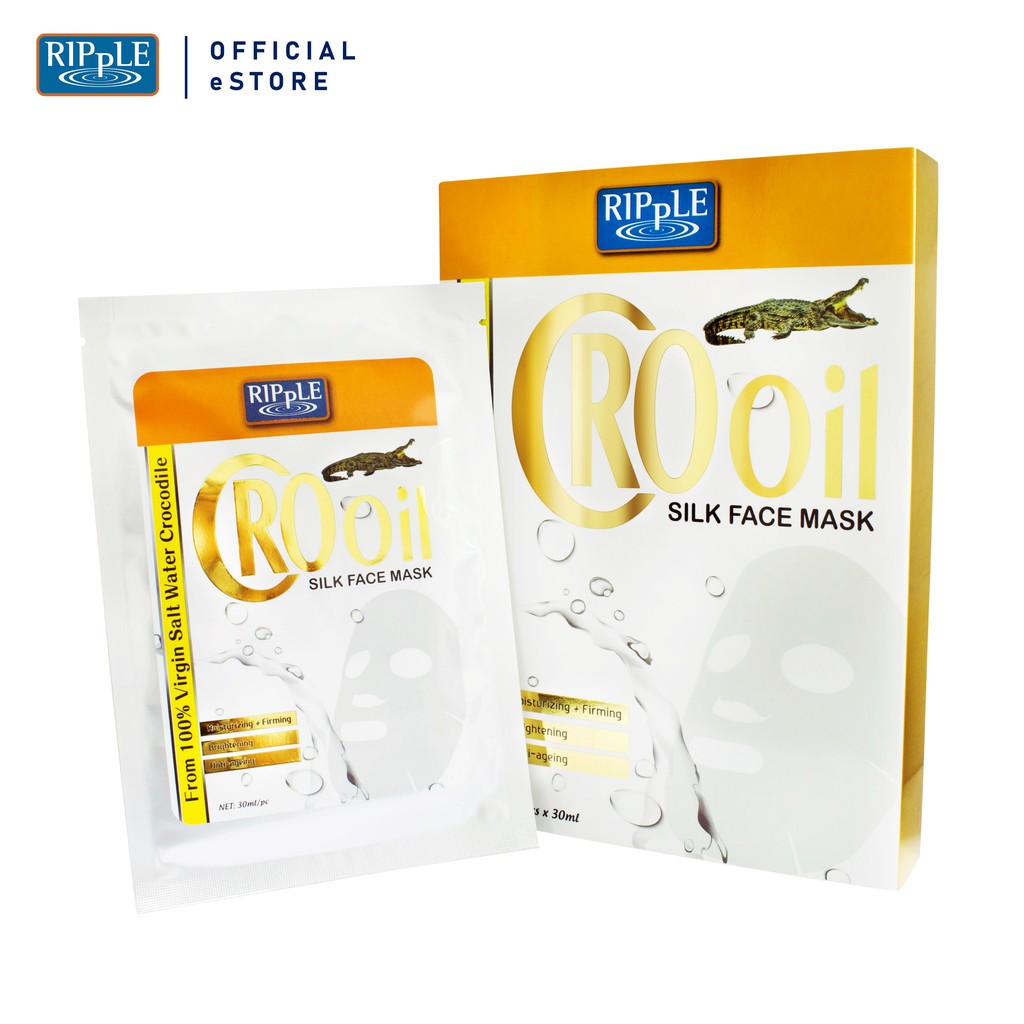 Highlights
Repairs sun damage
Whitens the skin
Removes dark spots
Adds skin protection
Crocodile oil is the game changer to lessen the appearance of redness on sensitive skin. Enriched with amino acids, vital vitamins, and beneficial ingredients it adds and enhances skin moisture. You'll undoubtedly feel the relaxation and relief from any facial allergies. Consequently, it takes care of the delicate skin maintaining longevity and lustre.
Get this amazing product at a price range of $74.80 from a trusted seller.
10. Moisturized Effect: Quality 1St All In One Daily Sheet Face Mask
Highlights
Retains the effective skin vitamins
Whitening skin tone
Removes dirt and dust embedded in the skin
Moisturizes the skin
You no longer have to pick and try when we are stating the main cause and the best effects of this face mask. Choosing this will undeniably transform your dry skin into a matured skin type. The organic enriching essential ingredients are used in a mild percentage to keep the balance. Not to mention, the best part is your skin will get toned, emulsions, serum all with this one mask.
Grab this amazing product for yourself for $45.90 from a notable seller at a discounted rate.
Conclusion
*TIPS: Face mask sheets aren't meant to be left overnight. Don't think keeping it overnight will give double effects.
If you are under the impression that masks are an indulgence then you are highly mistaken. Your delicate skin always deserves priority and attention to love and care regularly. Use the sheet masks to get a luminous glow in just 20 minutes! Get the best one that you think your skin deserves, make use of these organic extracts in the mask, mask regularly and write to us about your experience. Happy sheet masking!
Related posts
Subscribe for newsletter
* You will receive the latest news and updates on Singapore's best trends!
Trending Posts
May 30, 2023

What is Matcha? Matcha...

May 31, 2023

TLDR: In this article,...

May 31, 2023

TLDR: As an audio...