10 Best Rowing Machine in Singapore For You to Keep Fit at Home [2022]
Joanne, 2 years ago
10 min

read
5254
When everyone was stuck at home during the Circuit Breaker period due to COVID-19, many of us took to working out at home to maintain our fitness level. We brought out our yoga mats, bought a gym ball, and even got some weights so that we could keep fit in spite of the pandemic situation that was playing out right before our eyes. When phases two and three came about, many of us still chose to work out from home just to stay safe! If you are like many of us who have taken an interest in working out at home, this article will be useful for you. Particularly, we will look at how the rowing machine. We will be going through the best rowing machines in Singapore that will help you to keep fit at home!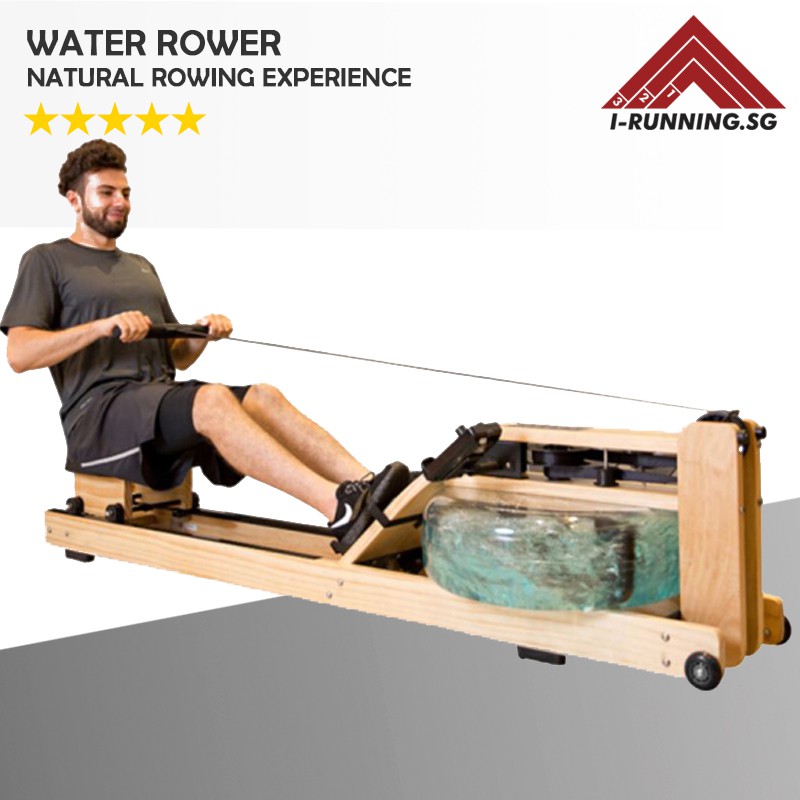 Highlights:
Fully assembled
One-year warranty
Water-resistant
App-enabled
The Yesoul R40 water rowing machine combines high-quality design and fine craftsmanship with an incredibly natural water rowing experience. The machine uses water resistance that allows you to control through the use of force to regulate the machine's resistance level.
In addition, you can even enjoy your workout with a dedicated Yesoul Sports Mobile App that tracks your fitness routine and training stages. For those who have back problems, the seat of the rowing machine is ergonomic, so your comfort and safety is placed at the forefront.
For those of you who dread installing the machine on your own, you would be glad to know that this rowing machine comes fully assembled. There are wheels for you to move the machine around if you need to do so. You also do not have to worry about the rowing machine failing on you as your purchase comes with a one-year warranty.
Get it here!
Highlights:
LCD display
Comes with wheels
High-quality machine
Fitness enthusiasts out there would be familiar with this American brand. The Schwinn® Rower is the clear choice for fitness enthusiasts who work out to enjoy life more. This rower embodies the quality and best-in-class value you have come to expect from Schwinn® with durable components and comfort features to deliver a full-body workout.
With ten levels of magnetic resistance, your rowing machine can "grow" with you. The stronger you get, the more resistance you can use. In addition, if you would like to wheel your machine from one location to another, you would have it easy because this rowing machine comes with wheels attached at the bottom.
With a year of warranty, you can be sure that the quality that you will be getting with your purchase is great. Your rowing machine will also arrive at your home in one piece: no installation is required from your end! Talk about convenience! The best part? The Schwinn rowing machine comes with an LCD display with an adjustable console, unlike many other rowing machines out there.
Get it here!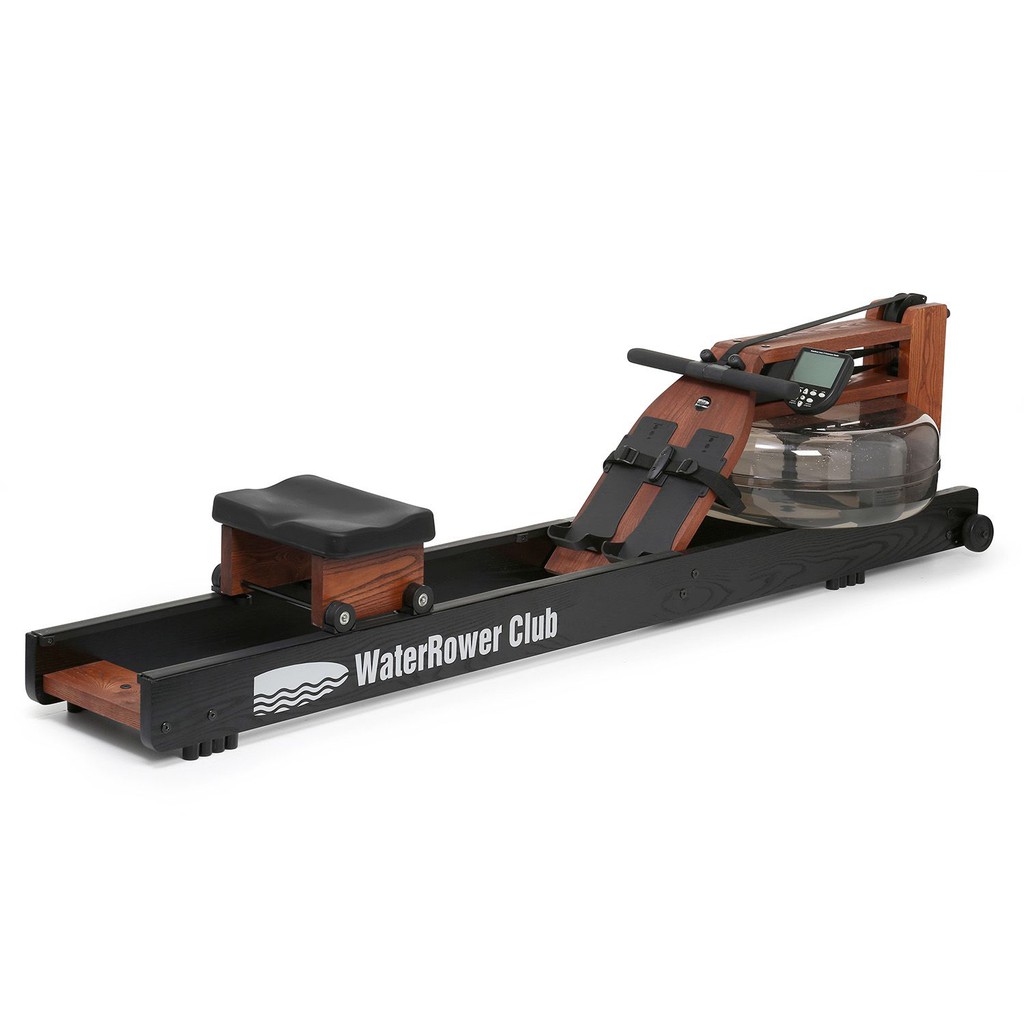 Highlights:
Durable
Water resistant
High quality materials used
This next rowing machine is for those who are a hundred percent serious about investing in a state-of-the-art rowing machine. The WaterRower Club WR-150 is a rowing machine that provides an unmatched fitness experience. With its smooth, self-regulated resistance, you will maximize calorie burn while engaging every major muscle group. Add in the core-strengthening benefits with the minimal impact associated with indoor-rowing and you have the perfect addition to your training regimen.
The WaterRower Club is hand-crafted in solid Ash and stained for color. The machine has been designed for high traffic areas such as commercial gyms, studios, rehabilitation clinics, and more. Its black rails have been styled to prevent scuffing, other wooden components are finished in an attractive rosewood which is more resistant to soiling than the Natural model.
Each machine has been hand finished with Danish Oil and Urethane for protection. The wood used has also been chosen due to its marvelous engineering properties, primary amongst these is its ability to absorb sound and vibration enhancing the WaterRower's quietness and smoothness of use. Ash, like all woods used in WaterRower construction, is a premium hardwood with incredible longevity and dimensional stability.
In terms of user experience, the WaterRower Club's resistance is generated in its unique water tank element. No manual adjustment is necessary to increase/decrease resistance, it precisely adjusts to the user's movement and strength input. In addition, the sleek S-4 performance Monitor can be connected to your PC and used with the We-Row software, which is free of charge. The monitor displays all necessary data in one screen during your row.
As for comfort, the footboard offers the highest level of flexibility when in an optimal rowing position. The ergonomic footpads and straps are both individually adjustable, guaranteeing maximum comfort.
Get it here!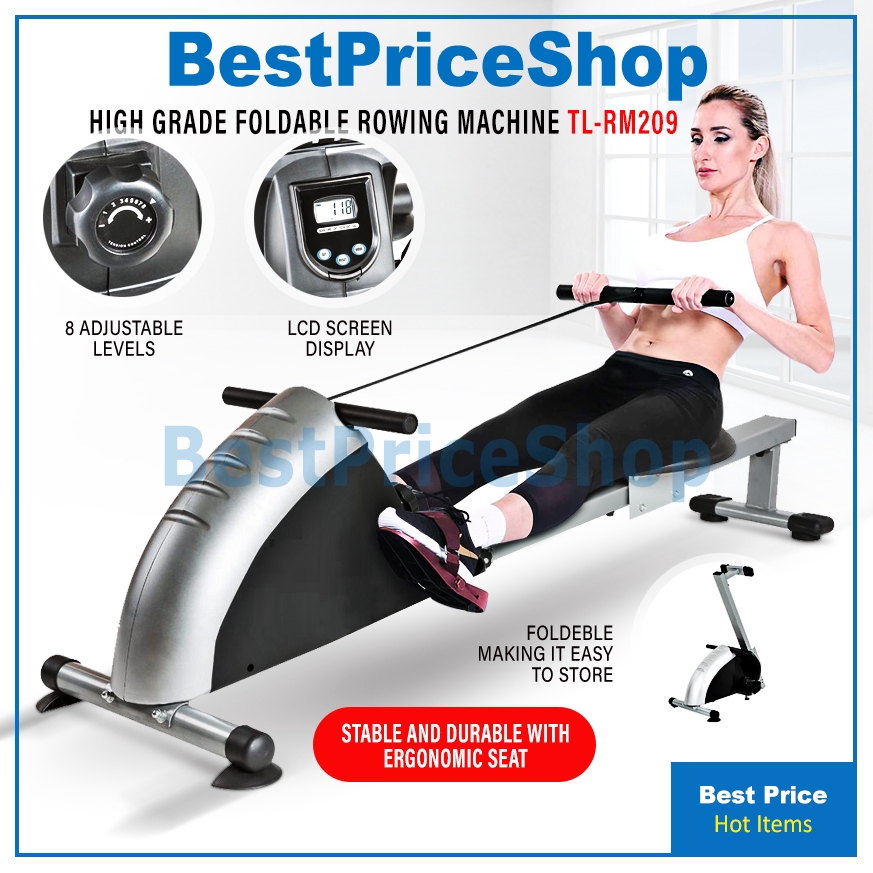 Highlights:
Quick and easy to assemble
Screen display available
Ergonomic seat design
The BPS Rowing Machine is a gym-grade machine that features non-slip tread on pedals with loops, eight difficulty levels adjustable by knob, as well as a high-quality magnetized cable. The rowing machine also features an ergonomic that will not hurt you even if you work out on it for prolonged periods of time.
The steady and durable rowing machine by BPS is ideal for working on the shoulders, back, arms, and chest area. At the same time, it promotes cardiovascular health, as well as provides strength, endurance, coordination, and agility training.
To keep track of your progress, this rowing machine has a screen that displays: the total number of strokes, calories consumed, time taken, automatic display change programs, as well as training profiles. In addition, the rowing machine is quick and easy to assemble. It is also easy to store due to its unique foldable design.
Get it here!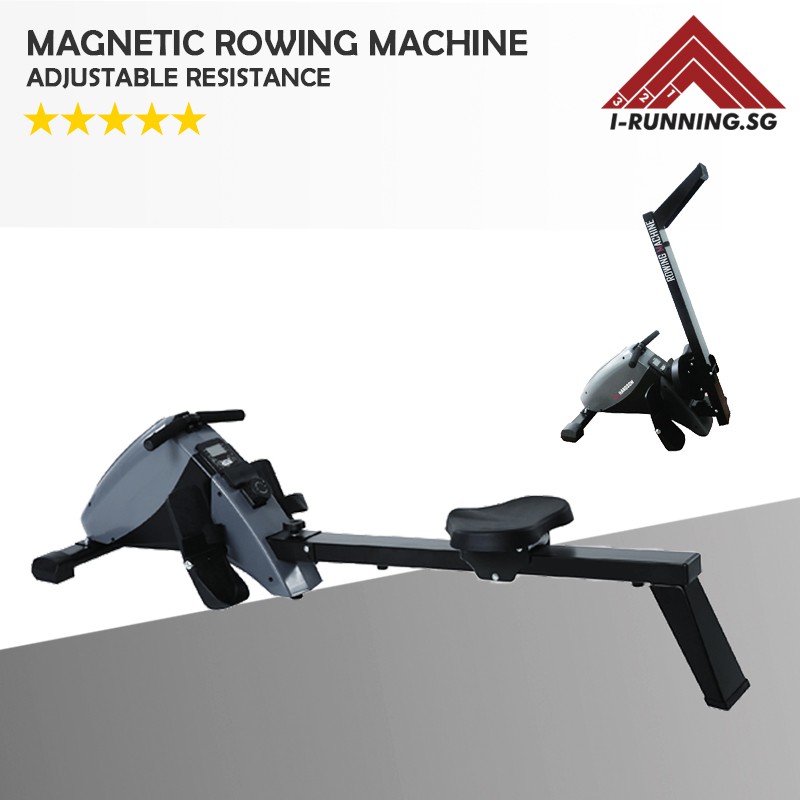 Highlights:
Foldable design
Affordable option
One-year warranty
I-Running's rowing machine is a foldable machine that uses magnetic resistance to achieve ten levels of resistance. Weight 27 KG, this machine can hold a maximum of 120 KG. The machine features an LCD monitor that displays vital information for you to get the most out of your workout.
These features come at a very affordable price of just below $400. This makes I-Running's rowing machine one of the more affordable options out there. Moreover, the functions and materials used are comparable to some of the pricier options on the market!
Your purchase comes with a one-year warranty as well as free installation. Based on the brand's reviews by satisfied customers, installation and delivery are fast and efficient. So, if you can't wait to get started on your fitness regime, keep I-Running in mind for their quick delivery!
Get it here!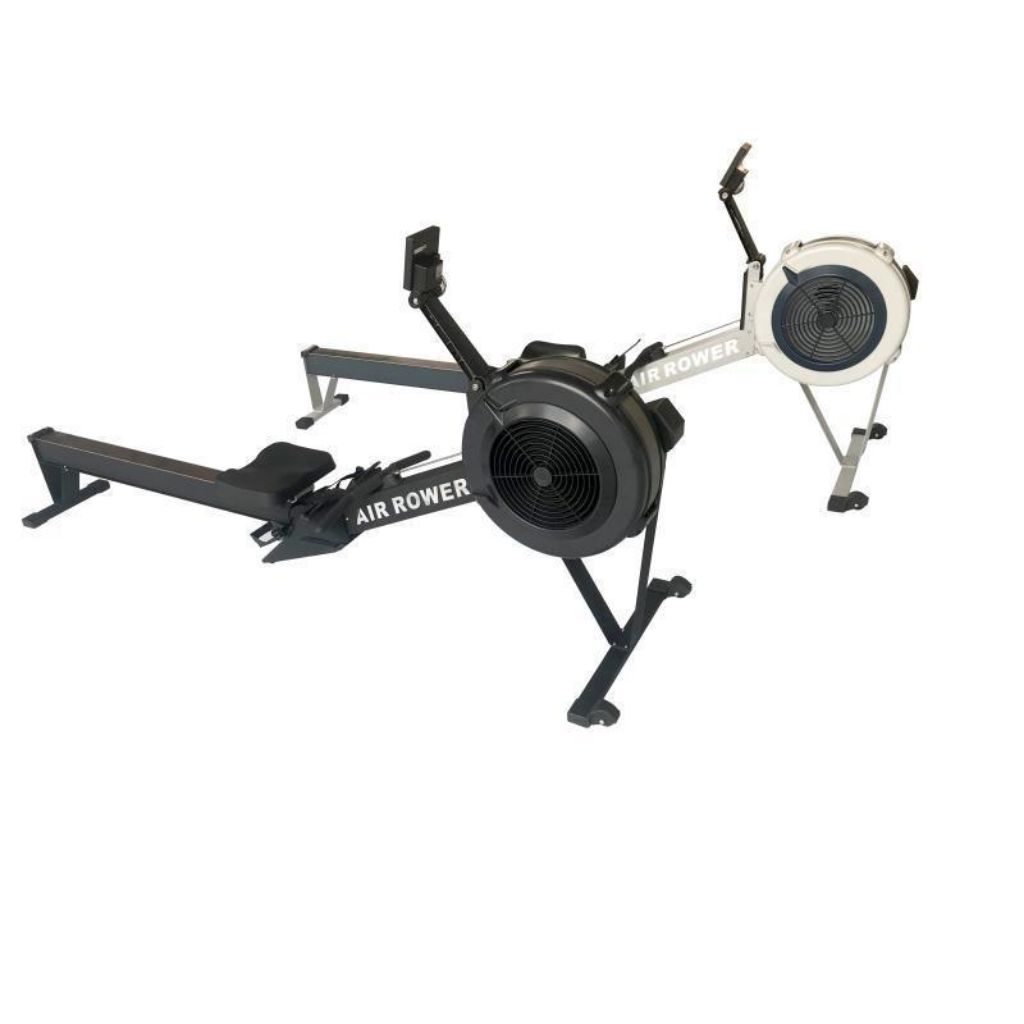 Highlights:
Ergonomic design
Durable construction
Easy to store and move around
Used in gyms around the country
Air Rower's indoor rowing machine is a 32 KG rowing machine that features ten levels of resistance. It features a flywheel and damper, a performance monitor, adjustable footrests, as well as an ergonomic handle. Its chain is nickel-plated, which adds to its durable construction.
For those who are too lazy to clean the machine often, you would be glad to know that this machine is relatively easy to maintain. It is also easy to store and highly mobile, making it easier to move around.
Many gym clubs around Singapore use this rowing machine for its easy assembly. In addition, it only takes two D cell batteries to operate. During your workout, the monitor would even draw power from the spinning flywheel to extend battery life!
Get it here!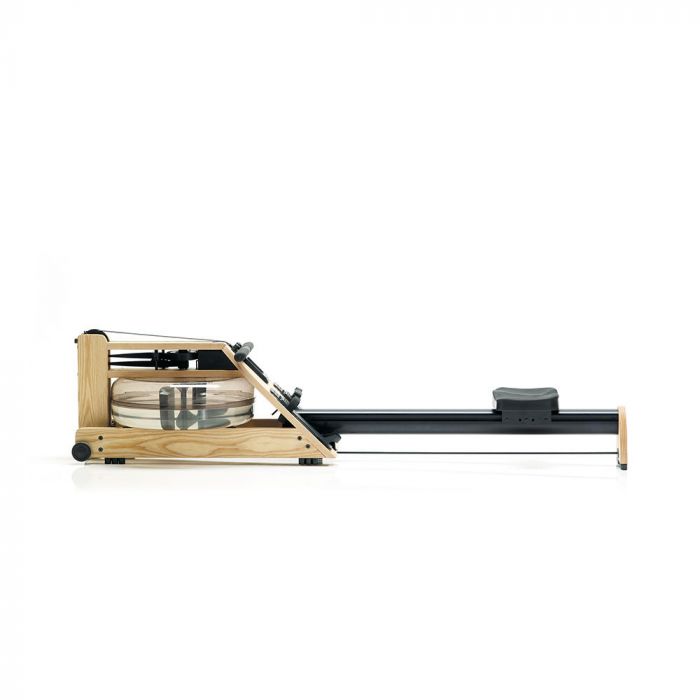 Highlights:
Space-saving design
Hight-quality materials
High performance
The WaterRower A1 Home Rowing Machine is an entry-level model and features a simplified monitor and differs from other dual-rail machines with its unique mono-rail. Featuring a space-saving design, the WaterRower occupies no more space than a chair when placed upright.
The WaterRower A1 Home is handcrafted in premium Ash hardwood with a sleek aluminum monorail design. Each rowing machine is coated with three passes of Danish Oil, providing a deep luster and warmth to your wood's finish.
In terms of performance, resistance is generated in its unique water tank element. No manual adjustment is necessary to increase/decrease resistance, it precisely adjusts to your movement and strength input. The frame of this machine is also extremely durable. Rubber feet provide protection and skid resistance for all types of flooring so you do not have to worry about accidentally moving during your workout!
Get it here
Highlights:
Affordable option
Monitor display
Non-slip grip handlebars
The SLL Rowing Machine is a foldable rowing machine that has 12 levels of resistance. A monitor is also available for you to view information like time, count, total count, as well as calories burned. This information will be useful for you to understand your workout better. At just 16.5 KG, this rowing machine is recommended for those who are 100 KG and below. It is thus not recommended for those who are slightly larger.
In terms of features, the SLL Rowing Machine has a hydraulic cylinder resistance with 12 adjustable levels. It also features cushioned non-slip grip handlebars, which will be perfect for when your palms get sweaty after a workout. In addition, the seat is fully padded and ergonomically designed for your comfort. All in all, for a machine that targets multiple muscle groups simultaneously arms, back, abs, glutes, as well as legs, this machine is worth considering!
At just $196, this is definitely one of the most affordable options out there!
Get it here!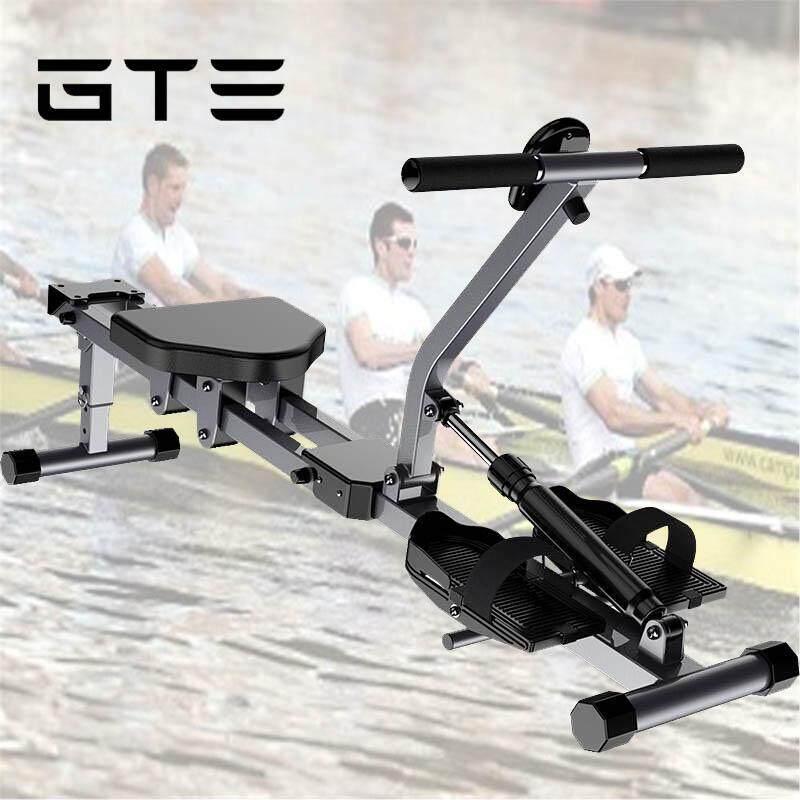 Highlights:
Easy to move around
Great for beginners
Durable
Sancy Rowing Machine is a simple and elegant rowing machine that is perfect for a complete body workout. It is a great device that features heavy construction and a solid as well as durable tubular construction that offers greater stability and security for you and your fitness goals.
In addition, the machine is equipped with a large LCD screen, which displays the total count, the calories, the count per minute, the count, the scan, and the time. It helps you to stay focused during your workout. The machine's high-density padding also gives you more comfort.
This unique rowing machine is also lightweight and convenient to bring around. With integrated wheels, you can move it around as and when you like. For those who worry about ease of use, the Sancy rowing machine operates simply and has a gentle learning curve. Therefore, it is perfect for those who are just starting out on their fitness journey! All in all, it is a good trainer and is excellent for an indoor workout.
Get it here!
Highlights:
Multiple colour options
Affordable price
Foldable design
This next option is a great option for those who are on a tight budget. The Snode rowing machine costs just about $200. The foldable machine features three levels of resistance as well as an LCD monitor that displays vital information about your workout. In addition, your can tailor your workout experience by fitting the adjustable pedal to your feet and leveling your rower to your space.
Weighing just 10.5 KG, this lightweight machine is great for those who would like to switch up the environment in which they work out. You can easily wheel the machine in and out of your house for a change in scenery. In addition, you can choose between multiple color options, which means you can select a rowing machine that fits your home decor best!
Get it here!
All in all, if you are looking to keep up the cardio without going outside or seating your butt on a bike, a great addition to any home gym is a rowing machine. Not only will it get your cardio work in, but it can also benefit your performance in other areas of the gym! If you are looking for more ways to keep fit from the comfort of your home, check out our article for the best personal trainers in Singapore to help you reach your fitness goals.
Related posts
Subscribe for newsletter
* You will receive the latest news and updates on Singapore's best trends!