Best 10 Restaurants For A Romantic Dinner Date in Singapore
Gee, 4 months ago
12 min

read
477
Exploring a city as a single person is fantastic; however, a lot of times, it is better experienced with someone by your side. Some argued that as long as you're with your loved ones, romance can be found anywhere. But another argument can be made that Singapore doesn't just bring you and your partner closer, but with the place itself. Singapore is full of magic, beauty, and wonder. Whether you are newlywed or having a wedding anniversary, the city is a perfect destination for couples in love. Dinner dates bring romance and love in relationships. You can say that it is one way to bring lovers closer to each other. And a lot often, special date revives the love that has been lost. When you are in a new relationship, you will find the loveliest restaurant in town to make each moment special. On the other hand, trying out new restaurants together keeps the connection exciting and fresh. Sometimes, being romantic can be exhausting, especially if you are not a romantic person. But we get it. You want the best place to show your love to your partner. So, we've compiled a list of the 10 best romantic restaurants in Singapore. So, keep reading.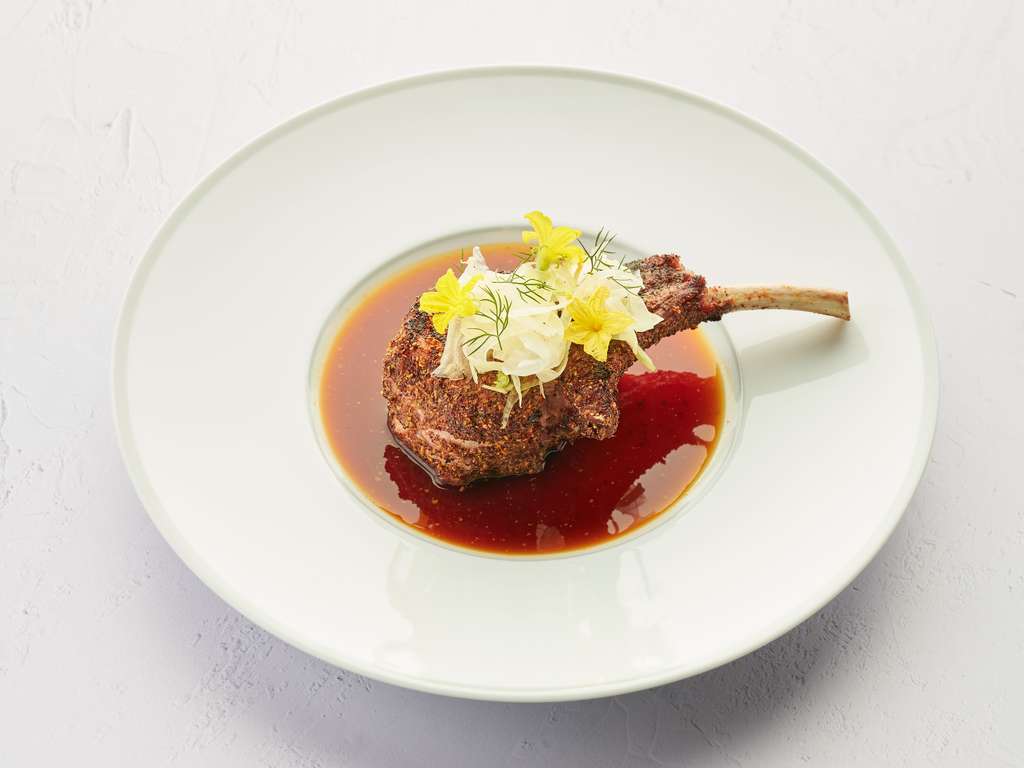 SKAI sits on the 7th floor of the iconic Swissotel. Being situated far from ground-level, you can dine with a chance to see the Singapore skyline's stunning views. It provides a top view of Marina Bay. One part of the restaurant features a high window from ceiling to floor. Indeed, the perfect spot to tell how much you love your partner. The surroundings are a combination of wood, grey, and blue tones allowing for more airy ambience. Mark your watch because going here at precisely 6 pm will allow you to watch all the lights lighting up Singapore. And no matter where you sit, it allows excellent views.
Skai is a refined contemporary grill restaurant that uses only the freshest ingredients. Their main dishes include Wagyu, Beef, Flat Iron, and Smoked Salmon. They also have food for vegetarians and vegan. The Chef also serves gluten-free, dairy-free, and sugar-free cuisines. Although for some, three different types of beef servings with a glass full of wine over a good view is the perfect romantic venue for someone you untimely love.
The approximate budget for Saturday brunch is $158++ per adult, and it includes free-flow Taittinger Brut Reserve, cocktails, wines, and beers. Together with this are buffet offerings (bread, charcuterie, cheeses, and seafood on ice). A la carte cold and hot plates are also on offer.
All in all, the spectacular view and delicious food make SKAI deserving of topping our list of the best romantic restaurants in Singapore!
Address: 2 Stamford Road Swissotel, Level 70, Singapore 178882
Open Hours: 11:30 AM – 2:30 PM, 5 PM – 10:30 PM (M-S)
For more details, check them out via Facebook | Instagram
The Summerhouse is a gorgeous garden that has igloos where you can dine. These igloos offer three distinct interior themes of Bohemian, Scandinavian, and Lounge. Every dome is all about keeping every guest cool while enjoying lunch in the sunny garden or under the stars. Each garden dome can fit eight guests and truly a magical place for private dinner or a romantic dinner for two. In the surroundings are lush and verdant green because of Summerhouse Edible Garden. You also have a personal sound system. So, best if you carefully choose the songs you pick. Play your anniversary songs or romantic music to soothe the love-filled atmosphere.
The Summerhouse offers Western cuisine in Singapore. They have a wide range of menu suitable for a dinner date, family gatherings, large groups, and colleagues. They also have a summerhouse dining room, a balcony bar, and a café-bistro around the property. I must say that the whole dome experience is so dreamy and probably one of its kind in Singapore and possibly one of the most romantic dinner dates in Singapore. Although with a fairy tale place like this, it has a cost. The minimum spends for one person can range up to S$350-$450.
Address: 3 Park Ln, Singapore 798387
Open Hours: Monday & Tuesday (Closed), Wednesday to Friday (6 AM to 10 PM). Saturday to Sunday (12 – 3PM, 6-10PM)
For more details, check them out via Facebook | Instagram
Art is an Italian restaurant helmed by Michelin Star Chef Beppe De Vito. It nestles at National Gallery Singapore. It occupies the 5ft floor. The interior design uses a lot of mirrors to increase interest and add a touch of drama to space. Tables configurations are enough to accommodate a romantic dinner, colleague dinners, or a business dinner.
Art serves complimentary appetizers and desserts. The menu is presented with a fairly simple printed art paper. Chefs in Art are known for their degustation menus. It means you allow the chef to surprise you with their cuisines. On the other hand, a la carte menu offers 4 mains and a few desserts.
Each dish resembles Italy. Chefs only make use of products that you can only find de Vito's motherland. One of the mains is a fatty tuna belly from Japan prepared in various ways – roasted and crushed, paste for pesto, and richness for unctuous fish.
Address: 1 St Andrew's Road, #05-03 National Gallery, Singapore 178957
Open Hours: 12:00 – 14:00, 18:30 – 22:00
Recommended Dishes: Tuna Belly, Seabass, Turnips, Gianduja, Chocolate and Hazelnut Gelato.
For more details, check them out via Facebook | Instagram
The Butcher's Wife rests at a quaint neighbourhood. Expect your way in with different kinds of wines. They take over the OPD restaurant. The theme doesn't change that much, but now they serve a gluten-free menu. It is no surprise to see a row of small tables along with the narrow restaurant once you enter. The counter seats offer a view to the open kitchen where the chefs prepare your food. The inside still looks Open Door Policy but a bit darker and a solemn atmosphere. This place is ideal for couples who like to enjoy delicious dishes in a relaxed and romantic atmosphere.
The food here is perfect for gluten intolerant. Everything on the menu, including the pasta, bread, desserts, and beer, is gluten-free. The Butcher's wife also accommodates dairy-free, egg-free, nut-free, and vegetarians. Expect a Modern European cuisine that's mouthwatering, hearty, and healthy. Ask for the menu, and they'll give you a straightforward and complete list. Ordering can probably take you just a minute.
They also have wine events or monthly local bar night—couples whose conscious eaters, wine mongers, could join and share great times and excellent guilt-free cuisines. Definitely worthy of being in our list of the best romantic date-worthy restaurants in Singapore!
Address: 19 Yong Siak Street
Open Hours: Tues – Sun: 11am-9pm, Monday (closed)
Recommended Dishes: Tapioca and Mozzarella Bread, Crispy Pig's Ears, Sprouting Brocolli & Radicchio Salad, Pumpkin Gnocchi, Steak, Panna Cotta.
For more details, check them out via Facebook | Instagram
The Botanic is located at the street level of Raffles City. They are formerly known as SALT tapas & bar. It has been two years since they relaunched into a plant-based dining experience. The restaurant's interior has tones of grey, green, and browns. You can also see hanging plants allowing for the greenhouse atmosphere. Rattan bistro chairs with matching tables are very soothing in the eyes. The restaurant has terraces overlooking the Raffles Hotel.
The Botanic Group Executive Chef Shannon Binnie only source fresh, organic, and free-range produce. Local citizens farm herbs chef used in dishes. Their most popular food is Asian-Mediterranean dish with baked pumpkin, tiger prawns, and the rest is magic. If you're there to sweep someone's heart, then dinner with cocktails on The Botanic should do the trick.
Address: 252 North Bridge Road #01-22 Raffles City Shopping Centre Singapore (179103)
Open Hours: Mon – Sun: 11:30 AM – 11 PM
For more details, check them out via Facebook | Instagram
Preludio occupies the 3rd floor of Frasers tower. They are situating right in the heart of Singapore's business district in Tanjong Pagar and Telok Ayer. Walking in greets you with a bench from Columbia. The right side of the restaurant is the bar. Ten guests can sit here comfortably and enjoy a sip or two before seating.
Meanwhile, the dining area to the left is spacious and minimalist. The interior color has shades of brown, grey, and cream. Indeed, the place you are searching for a romantic getaway.
The Chef cook food in themes. For one year, they only serve the Monochrome theme. This year is more conceptual: Time. Everything is insta-worthy, especially for those who snap before eating.
Time has so many different ways to be interpreted. I feel like it gives us so many other ways to play with the food. It's still us; you'll find a lot of familiarity-they are not the same dishes, but I think style is something you can't remove yourself," said the Columbian native who made Singapore his home for several years.
Book your table in advance if your eager to experience what Time has to offer. Truly one of the best romantic restaurants in Singapore!
Address: 182 Cecil St, #03-01/02 Frasers Tower, Singapore 069547
Open Hours: Mondays to Saturdays: 6:00 PM – 10:30 PM
For more details, check them out via Facebook | Instagram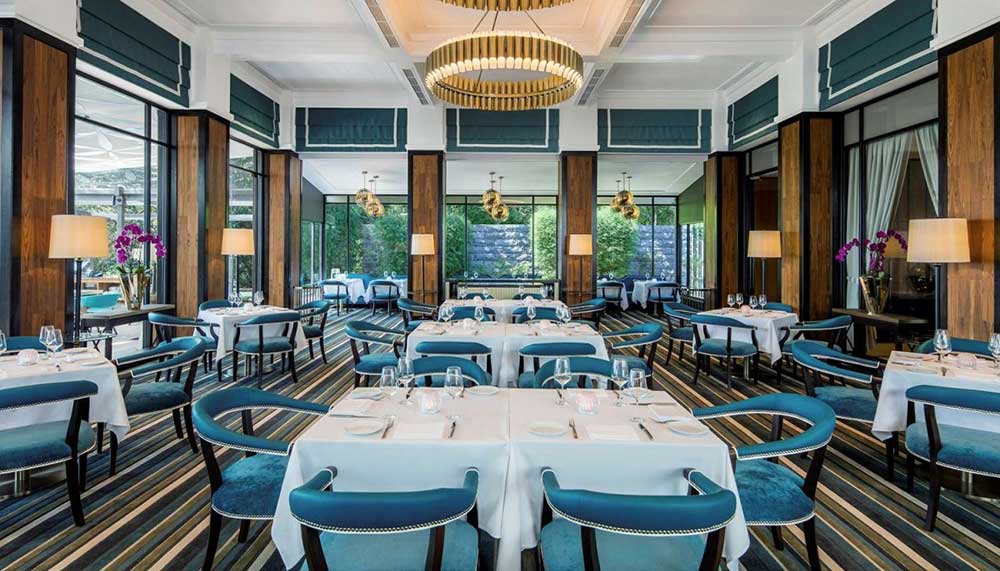 The Cliff has an elegant yet chic setting; lovers couldn't ask for more. The Cliff joins Sofitel Singapore Sentosa Resorts & Spa, so expect promising views and tasty foods. Expect teal-coloured placemats and staff wearing tropical-chic wear. This color theme blends well with the shades of its outdoor pool, and the restaurant's panoramic view of the South China Sea.
They also serve a large selection of homemade bread and pasta. The Chef freshly bakes it through the wood oven. For those who love lobsters, best if you try the Spaghetti with Lobsters, and Beef Cheek with red wine sauce. One bite will make your heart melt. Another dish you shouldn't miss to try is his Beef Cheek Tortelli with red wine sauce.
Such delicious food, and the most amazing ambience – so incredibly romantic and indeed one of the best romantic restaurants in Singapore!
Address: 2 Bukit Manis Road
Open Hours: 12 PM – 2:30 PM, 6 PM – 9:30 PM
Recommended Dishes: Grilled Octopus, Spaghetti with lobster, Beef Cheek Tortelli
For more details, check them out via Facebook | Instagram
'NOX' means 'Night' in Latin. NOX – dine in the dark brings a dark dining concept from Europe to Singapore. The idea of NOX blinds the sight of the guest in a pitch-black environment. This scenario affects your perception of food even before tasting it. Not only the dining area is in total darkness, but servers are also visually impaired but trained in presenting dishes like a typical restaurant. You can also have a drink and enjoy signature cocktails at the lounge bar before heading to the darkness.
As for the foods, you won't be told what you are eating until the end. So, feel the texture of the food on your every bite. Try and determine the taste and smell to appreciate what the food is all about. After the meal, a friendly server which led you down the lightened lounge. A form will be given for you to write what food you think you had for dinner. The menu at NOX is updated regularly, so expect every visit different to the new one.
Address: 269 Beach Road Singapore 199546
Open Hours: 6:00 PM – 10:00 PM
For more details, check them out via Facebook|Instagram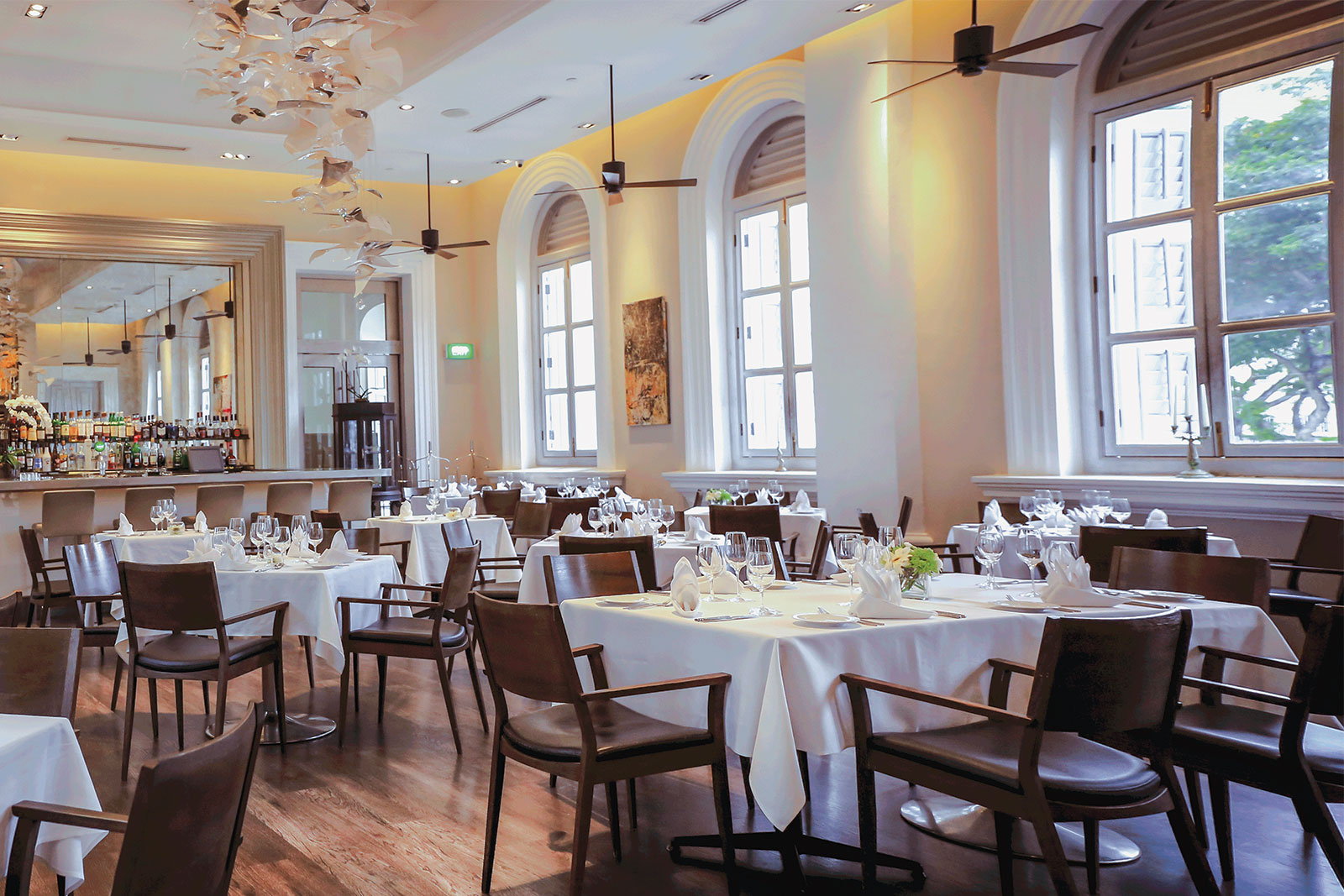 Flutes Restaurant was in the Top 101 Best Restaurants in Asia in 2013. It is located in the oldest section of the National Museum of Singapore. You can feel its charming old colonial atmosphere once you enter. Brookland Valley surrounds the property. It also overlooks the Wilyabrup Brook. They earn the reputation of one of the region's finest dining experiences. They have the most mouthwatering Beef Tenderloin for their mains. You can also have their evening Pasta special, which was Spaghetti. If you want a bit of a kick to your drinks, they have an award-winning wine.
Address: 93 Stamford Rd, #01-02 National Museum of Singapore, 178897
Open Hours: 11:30 AM – 2 PM, 6:00PM – 10:00PM
Recommended Dishes: Seared scallop, Pan-fried foie gras, Fillet, and Chocolate fondant.
For more details, check them out via Facebook | Instagram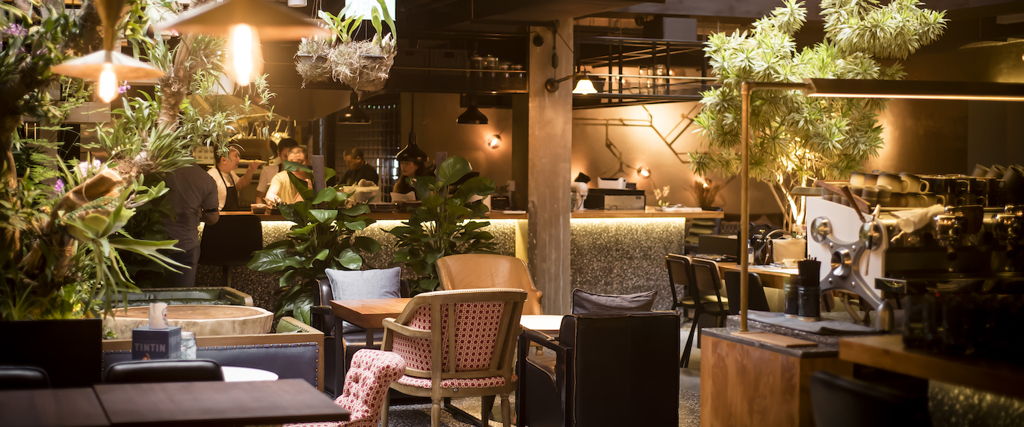 Walk into Birds of a Feather, and the mixture of greenery and timber pleases your eyes. The dining hall is filled with natural light from two air well openings. In the evenings, the hand-crafted art pieces and copper pipes make the walls with warm, incandescent light. The ambiance is beautiful. Any lover would fell in love more. There is green anywhere, and its sitting spaces are an excellent place to dine and be comfortable.
The menu is a superb Western cuisine with a touch of Sichuan influence. Their mains include Roasted Chicken, Avocado Salad, and Roasted Romaine Lettuce. The foods are not that spicy. Just enough for your chopsticks to keep reaching out, and the kick of spiciness is enough to trigger your taste buds.
Overall, truly deserving of rounding off our list of the best romantic restaurants in Singapore!
Address: 115 Amoy Street #01-01, Singapore 069935

Open Hours: 10:30 AM – 3:00PM, 5:00 PM – 11:00 PM

For more details, check them out via Facebook | Instagram
---

You do not have to wait for Valentine's Day to dine with your special someone. Now is your chance to keep the romance alive and burning. From the best venue, stunning architecture, and good food, these restaurants will surely melt your partner's heart. Now, with this list of the best romantic restaurants in Singapore, we got you covered. All you have to do is ask your heart away. It is best to plan your dinner date and make the reservations if necessary.
Related posts
Subscribe for newsletter
* You will receive the latest news and updates on Singapore's best trends!
Trending Posts