10 Best Robot Vacuums in Singapore [2022]
Emily Hopkins, 3 years ago
9 min

read
8862
Vacuum cleaners are essential household items since they facilitate time-consuming tasks. Most of the vacuum cleaners used today operate like robots. Robot vacuums, in particular, leaves a clean and neat house. This has attracted many time-constrained Singaporeans to have robot vacuum cleaners.
When choosing the best robot vacuum cleaner, always check the floor type of your house. You also need to pick one that is within your budget, the battery life, whether it's fitted with an app to make cleaning automated and, the size of your house. Here are the best 10 robot vacuums in Singapore.
1. The iRobotic 860 Vacuum Cleaner
The iRobot Roomba 860 Vacuum cleaner is an excellent gadget. It can remove hair, dust, debris, and dirt from any kind of floor you may have. The robotic vacuum cleaner can sweep on wall edges and move around and under your furniture. This great feature makes it an outstanding robot vacuum cleaner in Singapore.
The bin is fitted with an indicator that will alert you when is full and needs emptying. You will love the automatic charging system that powers up within the cleaning schedules.
The key highlights of iRobot Roomba 860 vacuum include:
It has an innate virtual wall barrier.
Cleans hardwood floors very well.
It charges automatically.
Has a good battery life of 3000 mAh.
It has a built-in HEPA filter.
The noise level of the robot vacuum cleaner is low.
The cleaning area is 1615 sq. ft./150 sq. m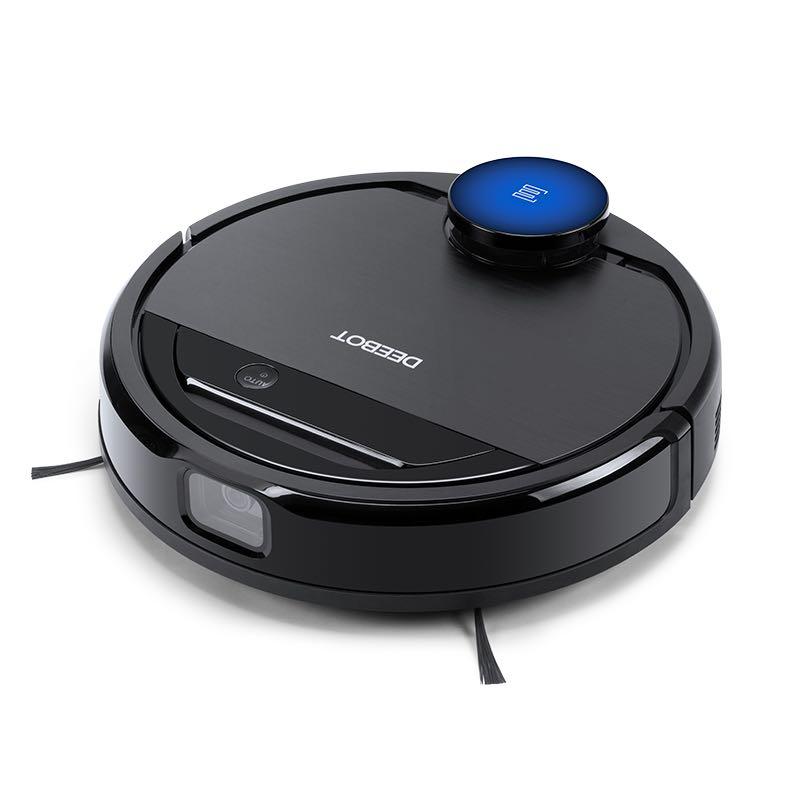 Ecovas Deebot Ozmo 950 vacuum cleaner is ideal for homes of all sizes. The robot vacuum cleaner has advanced laser navigation and mapping with a battery life that is longer than other cleaners.
Fitted with a mobile app, you can set custom modes and boundaries that enable the robot to know where to clean in the house. It will pay close attention to areas that need more time.
The vacuum cleaner vacuums and mops your floor at the same time. You need to regulate the water amount as per the different cleaning needs.
The key features of Ecovas Deebot Ozmo include
Compact and slim design enabling the vacuum cleaner to penetrate small spaces of your home.
Fitted with anti-collision systems and stair safety that avoids obstacles which protect furniture from being destroyed
5200 mAh battery.
The noise level is at 66 Db.
Has 200 mins operating time.
The vacuum cleaner is Google home and Echo home compatible.
3. Neato Botvac D4 Connect Blk
The Neato Botvac D4 Connect Blk is fitted with a unique design that makes it easy to clean most areas in your home that hard to clean. The vacuum cleaner is fitted with mapping and navigation. It allows cleaning on straight patterns without missing any spots.
The vacuum cleaner is easy to use since you can set the No-Go lines on the app which blocks off areas that may have clothes. There is also a choice to select the turbo or eco mode which enables deep or basic cleaning.
The key features of the Neato Botvac D4 Connect Blk cleaner include:
It's fitted with a large main brush which makes cleaning more intense.
Like other vacuum cleaners, its charging is automatic.
Has an operating time of 75 minutes.
The noise level is at 64db.
It's fitted with a 7-liter bin that is large enough to carry dirt.
Its google home compatible.
Its cleaning area is 1076 sq. ft. and 100 sqm.
4. The Eufy Robovac 11S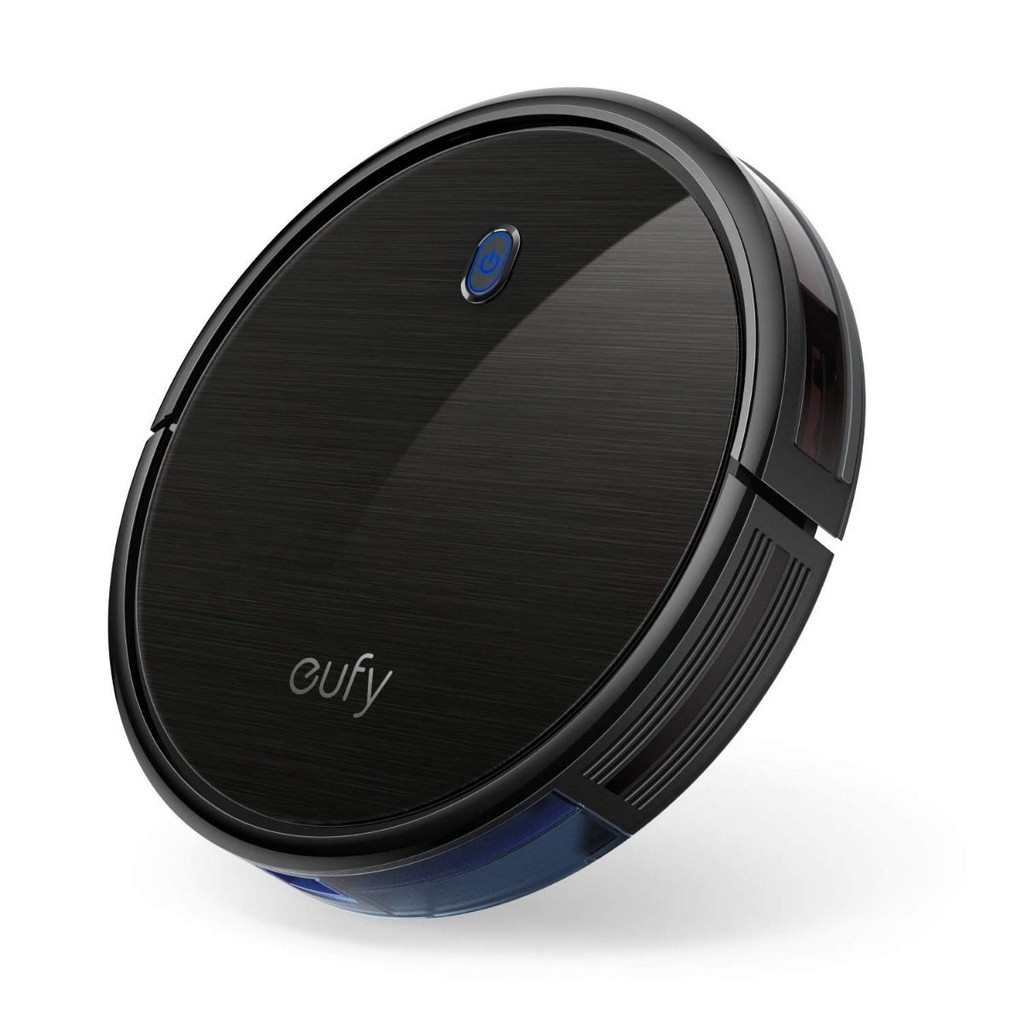 The Eufy Robovac 11s has a powerful suction which leaves your floor cleaned and spotless. The robot cleaner has large wheels that can move over door ledges and any obstacles while cleaning your home.
Designed with a triple filter system, it can eliminate pollens and any allergies while cleaning. It is very versatile in cleaning since you can use it on hardwood floors, laminated floors, tiles, and medium-pile carpets.
Other key features of the vacuum cleaner include:
Has a 6-liter bin.
It has multiple modes of cleaning.
The robot cleaner charges automatically.
The battery capacity is 2600 mAh.
The cleaning area is 1292 sq. ft. and 120 sqm.
It has a run time of 100 minutes.
The Ecovacs Deebot robot vacuum cleaner is equipped with Ozmo mopping that enables it to mop and vacuum the floor at the same time. You have the convenience of having a clean house without doing much. Fitted with AIVI technology, the cleaner can detect any object on their way as they clean and avoid any collisions.
With advanced technology in its mapping system, it ensures that all areas in your home are well cleaned.
Other features of the Ecovacs Deebot Ozmo cleaner include;
Has an HD camera that makes you surveil your home at all times.
It's fitted with an energy-efficient system that cleans your home without interruptions for 3 hours.
Its smart home compatible.
It has app control with advanced map management, virtual boundaries, and multi-floor mapping.
The AIVI can adapt well to your home environment enabling the robot cleaner to optimize its cleaning.
Xiaomi Roborock S6 Robot vacuum cleaner is one of the exquisite models you can find in the market. It stands out because of its accurate mapping system. You are assured of a brilliant cleaning job since it will never be lost or stuck during cleaning.
The vacuum is very strong and works perfectly on carpet floors. It automatically adjusts the suction power while cleaning for effectiveness and efficiency. The S6 improvement is more advanced than the older S5 model.
Other features of the Xiaomi Roborock S6 Robot vacuum cleaner include:
It's very quiet during the cleaning process.
Has different cleaning modes such as quiet, Turbo, max, and balanced.
Has a suction power of 2000 Pa.
It can clean an area of 250 square meters.
It cleans the floor with a Z-shape cleaning pattern.
Ecovacs Winbot X is one of the unique robot vacuum cleaners that can wipe and clean your windows. Cleaning windows is a hectic task that most families do occasionally especially during the festive seasons. With Ecovacs Winbot X, you will forget about all the dirty windows.
The Winbot X is fitted with deep cleaning features that allow it to clean very dirty windows in a very short time. Its smart pathing system makes it manoeuvre in every spot of your window without leaving any dirt. Another great feature is the tether system which serves as an additional safety feature which ensures it doesn't fall. You will therefore rest assured that the cleaner is not a safety hazard.
Other features of the Ecovacs Winbot X include:
It has a powerful suction system which keeps all connections strong.
Very smart detection feature for pathing.
Has a long working time.
Edge detection sensors which make the robot move safely.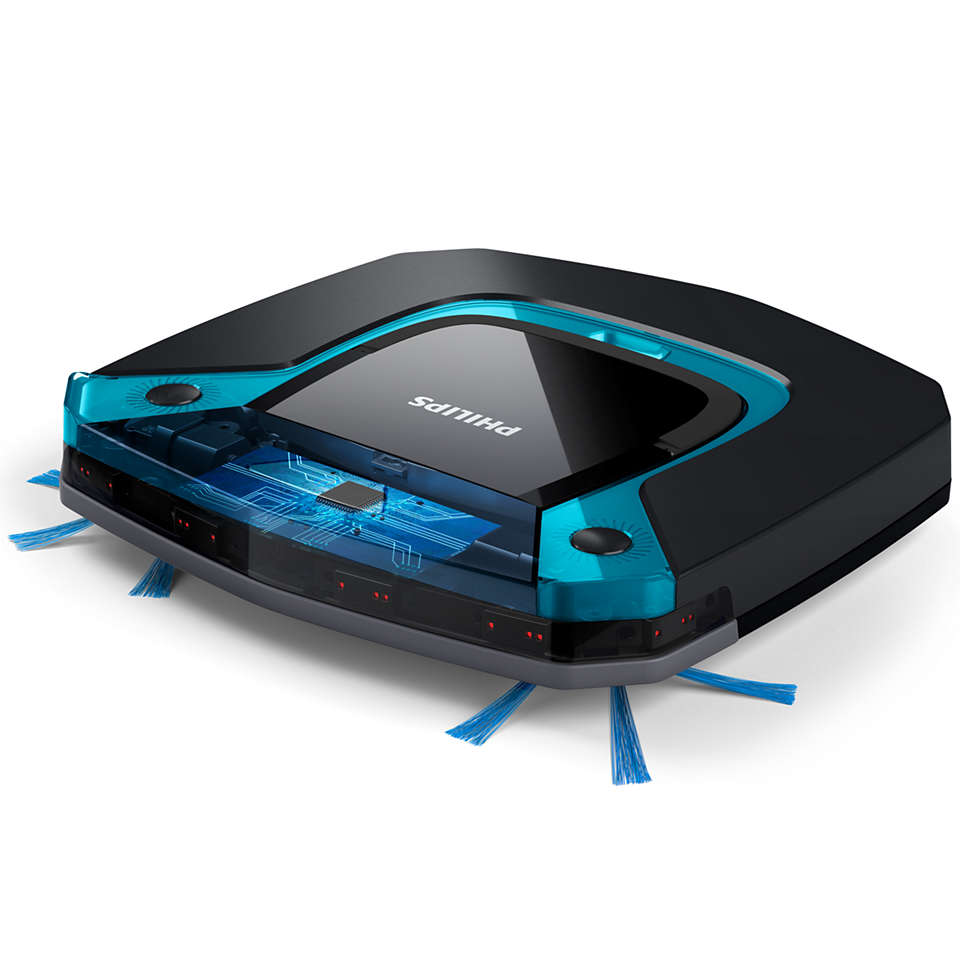 The Philips SmartPro Easy Robot is an ultra-slim and sleek designed cleaner. It cleans your house by using the 2-step cleaning technique where it sweeps all the particles and dirt then it vacuums. Your floor will therefore be very clean and spotless all the time.
The ultra-slim design makes it very easy to clean under all furniture without being stuck. It has different modes of cleaning your room. The cleaning can either be spiral, Z-type, or pattern cleaning and another feature that enables it to move on walls so that it can clean all house corners.
Other features you will love in the Philips SmartPro Easy Robot cleaner include:
It has an innate with 24-hour advanced scheduling.
600 Pa high power which gives it very strong suction.
Has smart detection which makes it adapt to any cleaning environment
It's fitted with an ultra-HEPA filter.
105 minutes of operating time.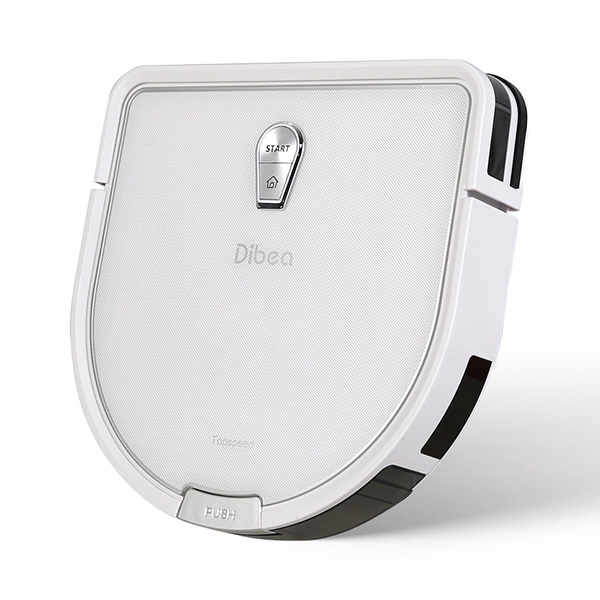 Dibea Robotic cleaner is a new model that has amazing clean features at an affordable price. The robot effectively mops the floor, humidity, vacuum, and sweep. A robot cleaner with such functionality would definitely be costly.
It has five cleaning modes that include, zig-zag, edge, spot, auto, or scheduled.
Other essential features of the Dibea GT200 Vacuum cleaner include:
The strong suction of about 1200Pa.
Very low operating noise that is 55 Db hence does not cause noise pollution.
2600 mAh battery for longer cleaning sessions.
Fitted with obstacle avoidance device
Has a powerful app intelligent control system that enables you to have full-time management, turn on remotely, show progress detection, and adjust suction.
Fitted with a dilated roller brush that enhances effective cleaning
It can clean different floors such as wooden, carpet, marble, and cement.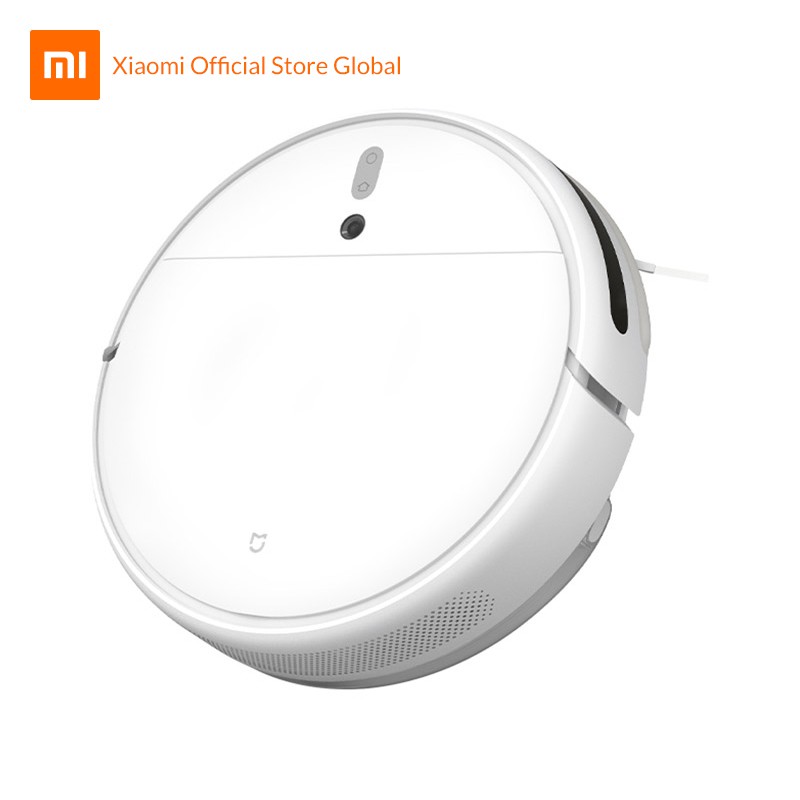 Xiaomi brand offers affordable cleaners, of high quality and advanced technology
The Xiaomi Mi Robot cleaner has 12 sensors that avoid a collision while cleaning. Like other robotic cleaners, it has simultaneous localization and mapping that is instrumental in decoding the layout and furniture in your house. The Laser Distance Sensor can view an area of 360-degrees that scans 1800 times in a second. It also has other sensors like compass sensors, collisions, and walls.
Other key features of the Xiaomi Robot cleaner include:
Has an automatically adjustable brush that can shift into position on uneven floors.
The battery is powerful and can clean for long hours in big houses.
It has a maximum of 1800Pa in any air pressure. It can suck any hair or rubbish in the air.
Easy to use and maintain since you set the cleaning schedule once. You can easily control it via a home app.
When choosing amongst the above best 10 robotic vacuum cleaners, you should always consider your home layout and the type of floor. The robot vacuum cleaner should be ideal for the kind of flooring you have. You also need to ensure there are a warranty and repair in case of any damages. Another factor to consider is ease of use. Choose a robot cleaner that is hands-off. The aim of buying a robotic vacuum cleaner is to make cleaning tasks off your hands. You do not need a robot that is difficult to use. We hope you'll get yourself a perfect fit for your family today!
Emily Hopkins
I'm an accomplished and detail-driven content writer with copious experience in producing compelling, engaging and flawless content for a variety of blogs and websites for several years.
Related posts
Subscribe for newsletter
* You will receive the latest news and updates on Singapore's best trends!