8 Best Protein Powders In Singapore For Your Summer Gains [2022]
Puneeta, 3 years ago
6 min

read
4217
It is crucial to consume supplements to provide good strength to the body. Moreover, consuming protein powders is especially essential for those who work out often. Thus here we introduce our top-rated the best protein powders in Singapore that you must include in your diet. At the end of the day, our body needs proper nutritional care and these protein powders can help you gain muscle very quickly.
Here below, we have listed only the best protein powders you can get your hands on!
Herbalife protein powder consists of healthy and beneficial nine amino acids. It offers five grams of protein per serving; therefore, this vegan and gluten-free powder are healthy for bodybuilders.
You should consume this powder when you want to build or repair your muscular tissues. Also, this protein powder is highly recommended for those who are interested in building strength and body power.
Additionally, this protein powder does not consist of extra fats, carbohydrates, yeast, cholesterol, salt, lactose, sweetener, artificial color, and sugar contamination. Enjoy a healthy lifestyle with no added flavor with this product. Overall, definitely deserving of topping our list of the best protein powders in Singapore.
Key Features
Best for body and tissue growth
Does not contain fats, carbohydrates, and fats
Help in building and repair of muscles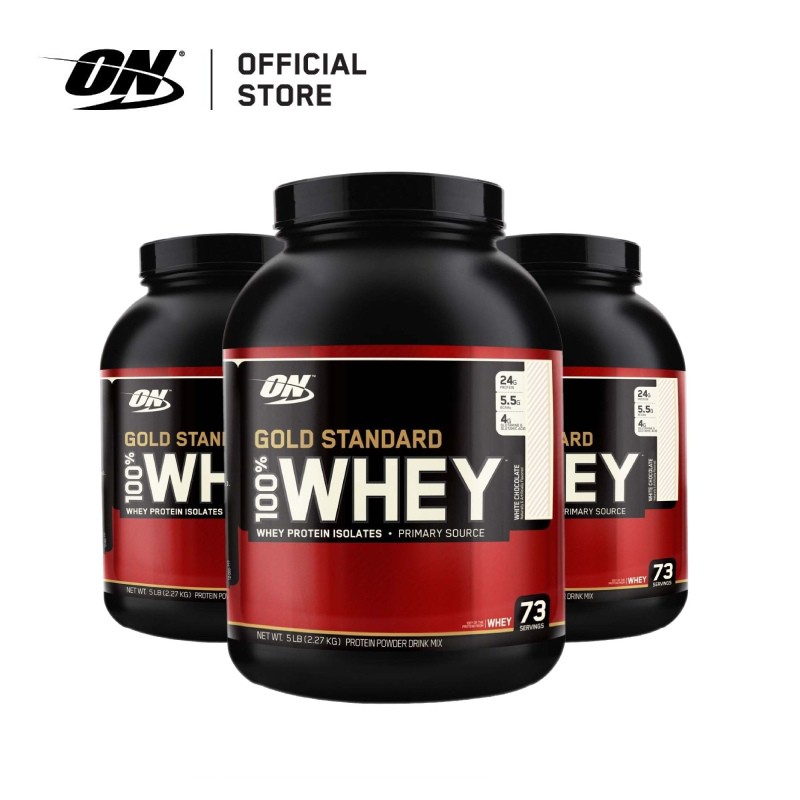 Another popular choice, if not one of the most recognisable protein powders in Singapore, Optimum Nutrition whey gold standard protein powder consists of the 5.5-gram amount of BCAA, and four grams of glutamine level per serving spoon. It is entirely free from the gluten amount.
That is why you can use this to strengthen your body. You should use this optimum nutrition Whey gold standard powder after as well as before your exercising. It is very effect full for your body.
Moreover, every individual can use this powder to repair their muscles and the internal energy of their body. People who workout everyday should also consume this product every time.
Key Features
Helps in muscle recovery
Gluten-free product
Helps in building body strength
Coming in third is California Performance Co. offering V-Whey – a revolutionary protein powder made with Perfect Day's animal-free protein, marking the nutritional potential for athletes and fitness-conscious consumers. V-Whey's non-animal whey protein ingredient is bioidentical to whey protein from cows but made using precision fermentation instead, with zero animals used anywhere in the process. In addition to having 20-23g of complete protein per serving, V-Whey products have 4.5-5g of naturally-occurring BCAAs (3 essential amino acids that help support protein synthesis) per serving.
Available in three delicious flavours: Chocolate Brownie, Mixed Berry, and Vanilla Sundae. All California Performance Co. products are lactose-free, hormone-free, soy-free, and gluten-free, and two of the flavours (Chocolate Brownie and Vanilla Sundae) contain no added sugar. Getting gains have never tasted this creamy, light, and delicious!
California Performance Co.'s innovative advancements in science and technology to rethink food reflect an effort to make less of an impact on the planet. It has all of the benefits of your favourite protein but with a much lower environmental impact. Compared to whey protein from cows, V-Whey's non-animal whey protein creates up to 97% fewer greenhouse gas emissions, uses up to 99% less water, and uses up to 60% less non-renewable energy. And because there are no animal products used, V-Whey is 100% hormone-free, making it a great choice for anyone looking to up their protein intake at home.
Highlights
Eco-friendly and Sustainable Production
Lactose, hormone, soy, and gluten free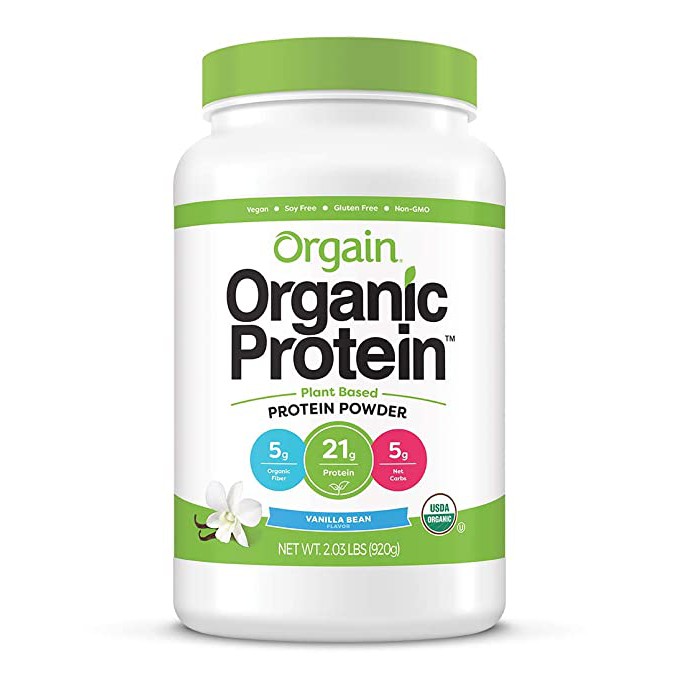 This Orgain Organic Plant Protein powder is a well-certified organic product that is soy-free, GMO-free, and Gluten-free. It does not consist of artificial preservations, flavors, and artificial colors.
This protein powder is very nutritious as well as delicious; that is why you can make tasty shakes at multiple times. This powder is preferable for hardworking students, athletes, women, and professionals because it provides strength to the body.
It can build your muscles efficiently, and also, the inflammation process becomes more rapid. What attracts this protein powder to your diet is it brings improvement in your digestion process.
Key Features
USDA Organic product with no-added substances
Dairy and GMO-free product to build good strength
Organic Creamer Base
The Body Fortress protein powder contains a precise amount of glutamine, taurine, and creatine for the muscles' recovery. It also consists of additional yummy flavors and also offers a large number of vital electrolytes.
This protein powder are usually preferred by sports and gym fanatics because this powder is helpful for bodybuilding. Your muscle tissue will remain stable because it also consists of chained Amino Acid with the required amount of Isoleucine, Valine, and Leucine.
Also, you must use two spoons at one time when preparing a new shake.
Key Features
Good to intake before and after a workout
Good for muscle building and tissue building
Provides strength to your body for a good workout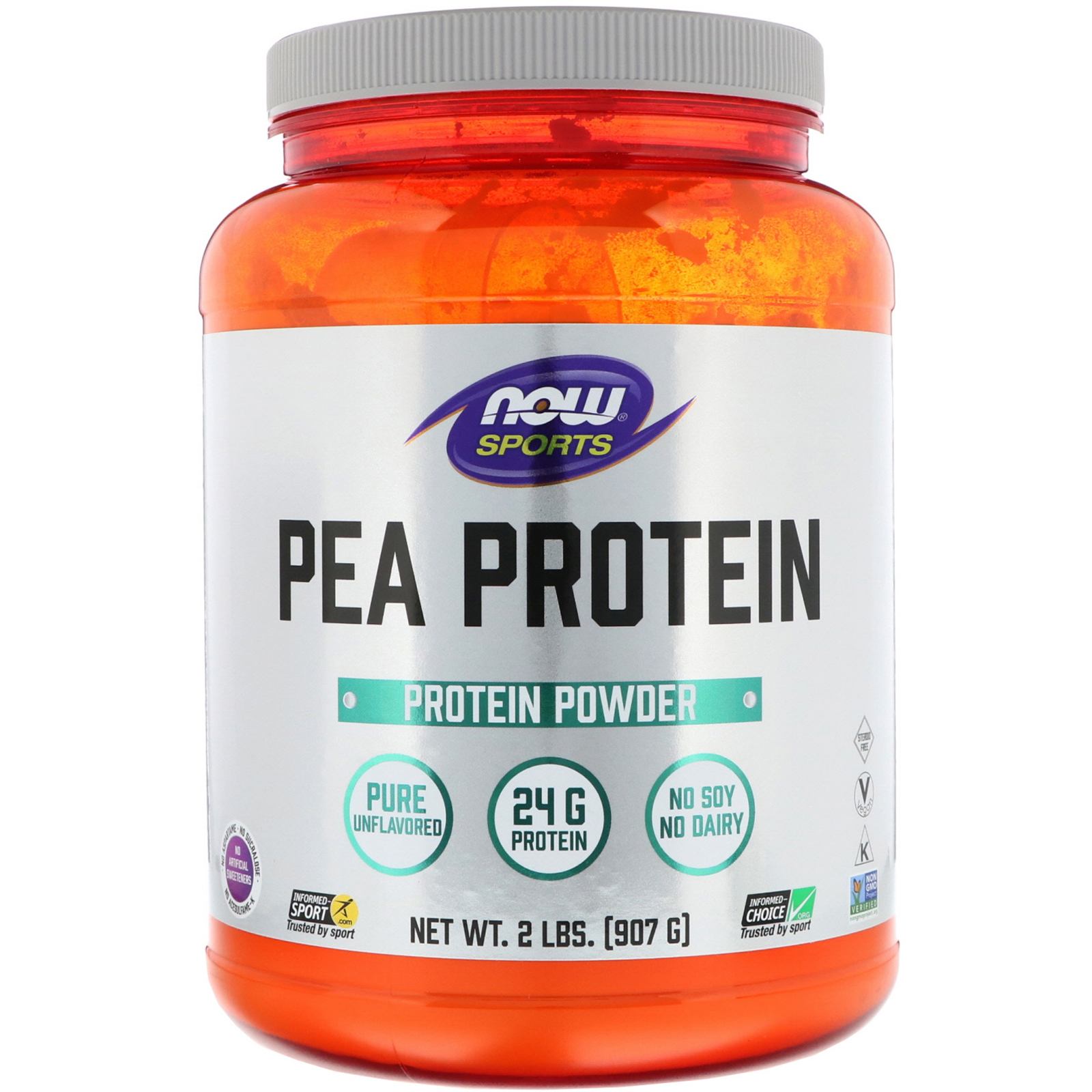 Now Foods Pea Protein Powder is a naturally unflavored powder that is perfect to incorporate into your drinks or shakes. This protein powder is entirely vegetarian and pure, which consists of 24 grams of protein level.
The taste of this powder is of super quality, and it is very easy to mix in the milk products. The texture of vegetable protein powder is very smooth and soft.
There is no artificial sweeter and no aspartame present in the powder.
Key Features
Non-GMO Vegetable Protein with no diary
No artificial sweetener added
Pure and natural product with no added flavor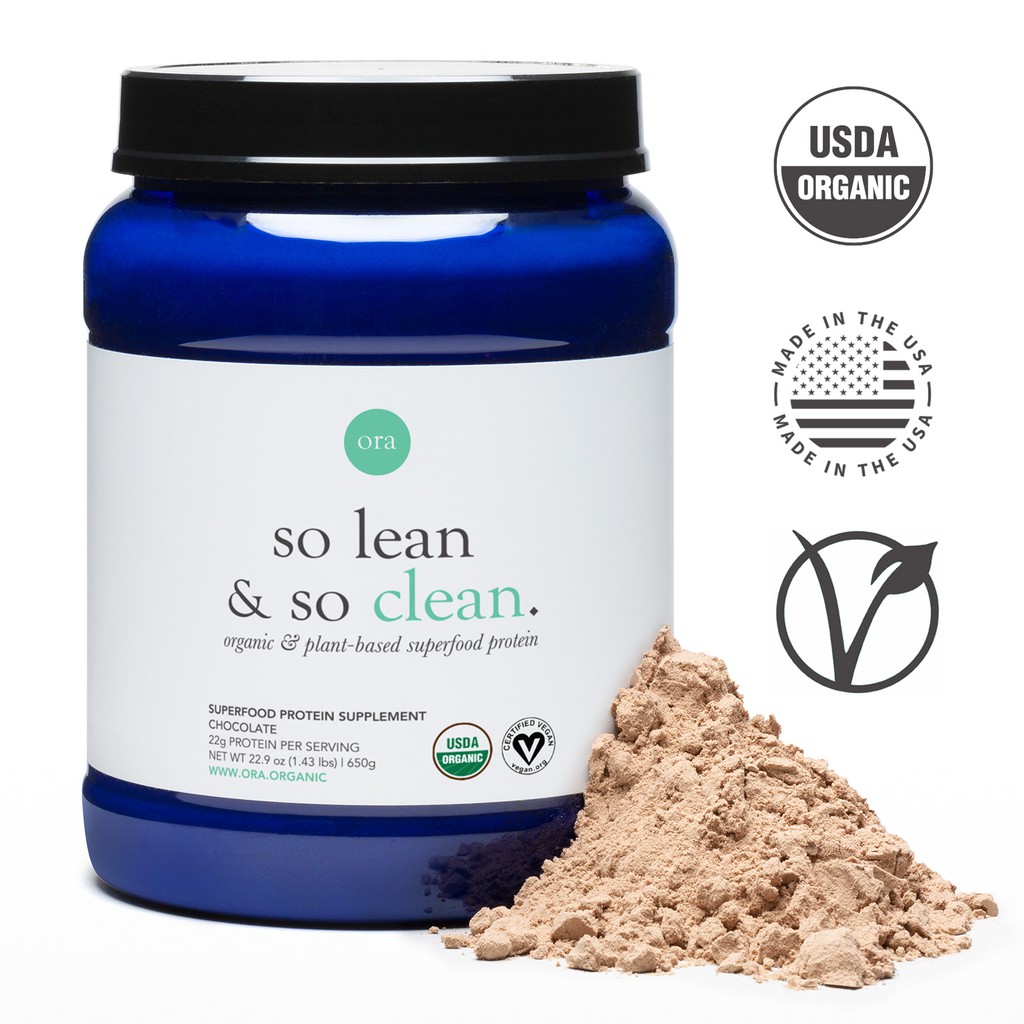 The Ora Organic protein powder is very clean and lean, perfect for all sportspeople. This organic vegan protein powder comes in a chocolate flavor too. Thus, you'll be able to build muscle tissue while enjoying a delicious tasting product.
It'll be enough to use only one gram of sugar when making food that incorporates the ora organic vegan protein powder.
This protein powder can also make your muscles function well because it consists of both vital macro and micronutrients. This powder is made with the help of twenty organic superfoods.
Key Features
USDA Plant-based organic protein power
Helps in recovery and growth of muscles
Quick Digestion and no stomach issues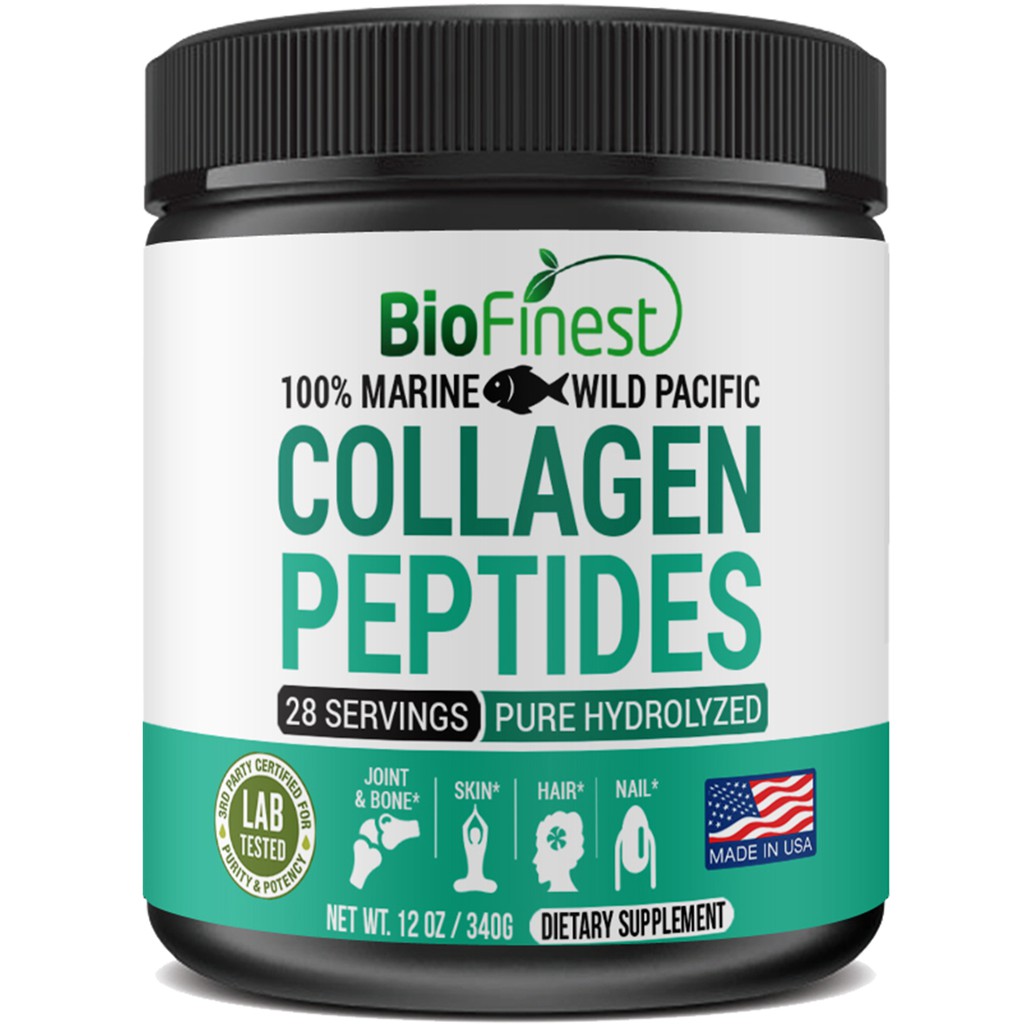 Food Collagen Peptides Protein Powder is the healthiest option you can ever choose to have in your diet plan. Tiring workout can make you lose your stamina power, and you need to consume such a protein powder to boost your energy. This protein powder promotes easy digestion of the food. The best part is its 100% gluten-free product with no added flavor and fillers. So, now enjoy a healthy and anti-aging lifestyle with Food Collagen Protein Powder. Women usually prefer anti-aging products, and this protein powder is the best choice for them.
Key Features
Reduced formation of wrinkles on your face
Helps in losing weight and heals the gut
100% eco-friendly packing and satisfaction guarantee
This ends off our list of the best protein powders in Singapore. They are truly the best and healthiest options to purchase. They help in digestion and also in better absorption of proteins. Moreover, they strengthen your body by building tissues and muscles. Above all, the protein powders listed above are clean and natural with no added flavors, which makes them truly superb and good for our bodies.
Do check out our other related articles:
Written by Puneeta
Related posts
Subscribe for newsletter
* You will receive the latest news and updates on Singapore's best trends!
Trending Posts
May 30, 2023

What is Matcha? Matcha...

May 31, 2023

TLDR: In this article,...

May 31, 2023

TLDR: As an audio...