13 Best Projectors in Singapore [2022]
Gee, 3 years ago
16 min

read
8580
Choosing the best projector for your own usage doesn't have to be so stressful. Here are some key points to help you decide the projector you should get based on your needs, and our list of the 13 best projectors in Singapore to bring the cinema experience home.
?️ Images you plan to show. There are 4 basic types of images. Mainly data, videos, photos and games. Data projectors are the basic entry-level type which will do well enough to show presentations, spreadsheets and PDF files. If you're looking to show videos, a home theatre projector will be better at handling full-motion images.
?️ Portability: While you can find certain models which are small enough to fit into a pocket, sometimes what you really need are the large and massive ones that require permanent installation.
?️ Resolution: Ideally, when you choose a projector, you should match the projector native resolution with the stuff you intend to show. Today's projectors are capable of scaling up and down but doing so might cause it to lose image quality in the process. For showing entry-level data type of projector, 800×600 is usually acceptable. For movies, however, you will want the projector to be capable of doing at least 1080p.
?️ How you plan on connecting: Most projects will offer at minimum a VGA connector for a computer and a composite video for video equipment. For video sources, HDMI is usually the preferred choice.
?️ Audio support requirements: Not all protectors will have the audio capability and for the ones that do, the audio is mostly not that great. A separate sound system like those powered external speakers is recommended to accompany your projector should you require audio support.
Now that you are aware of some of the key points you should look out for when you choose a projector, let's carry on with the list of the top 13 projectors in the market that is on the top of our list!
If you like to see your images in high quality and vivid colours, this is the projector you are looking for. With SVGA resolution of 800×600, the Epson EX3260 SVGA 3LCD Projector is the ideal projector for watching movies. To set up your projector, the methods are fuss-free and easy. Definitely one of the best projectors in Singapore for people who prefer things to be straightforward.
Highlights
Data-image quality.
Great for showing videos
Audio support is loud enough
USB Type-A port
Compact, easily portable.
Reviews
Below, we have a review from Ruth, a very satisfied customer on Amazon.
"This very reasonably priced projector is absolutely wonderful! We installed two of them in the altar of our older church, for projection of PowerPoint programs for services, to two screens on the back wall (a distance of approximately 20′). They replaced two very expensive ($2,000 each) projectors with which we had nothing but problems for six years. The picture clarity and color are amazing compared to the old projectors. Now people in the back pews, and even in the fellowship hall just behind, can easily see and read everything on the screens. Many comments from the congregation on what an improvement it has been! Wish we could have saved the $4,000 to begin with, but perhaps these weren't available at that time. Regardless, you can't go wrong with this projector."
For those who are a little more on the budget side, why not consider the Byintek Sky K1plus LED projector? It's a good enough mini projector for your smartphones, with a long LED life of 30,000 hours long. Great for watching movies at home in a dim light environment. Truly one of the best projectors in Singapore!
Additionally, with Wi-Fi, HDMI and USB functions, this projector is very easy to use.
Highlights
Support direct-reading U-Disk and SD card
Compatible with multiple devices
Large screen 200 inch
Reviews
Many reviewers describe this projector as a great product. Over here, we have a review from A.E.
"Product small but excellent value for money. I went much further than 6m back and the image remains very nice"
The Sony VW285ES has been widely praised for its deep colour quality and high dynamic range. Sony has always been providing high picture quality and this projector definitely did not tarnish that reputation. Its images are sharp, even fine details are beautifully captured and the contrast of the images are so clear that one cannot help but be impressed.
Highlights
3 Years warranty
Sharp video images
Good brightness uniformity
Contrast enhancement
Review
Reviewers all around mentioned that this projector is one of the brightest they have ever encountered and they bought it for the very same reason. Overall, people are pleased with this projector and argue that it is one of the best projectors in Singapore.
Below, we have a review from Ripper.
"I upgraded from a 720 p Sony that lasted 12 years. I was very impressed the new 4K projector fit the old ceiling mount. Once in place the set up was very easy and once the lens was focused the native 4K image blew me away. I'm using Apple TV 4K. The image rivals going to the movie theater. I could not recommend Sony projectors higher. I hope this projector will last me another 12 years."
With a premium video quality at 1080pixels and screen size up to 120", this small and portable projector from XiaoMi is an entry level type of projector that anyone can buy, considering that it will not cause too much of a break in your bank account.
With its built-in automatic focus adjustment and keystone correction, everyone can set up this projector with ease. Overall, one of the best projectors in Singapore!
Highlights
Compact and lightweight
Built-in Google Assistant
Built-in stereo speaker
Netflix app
Reviews
Customers are generally very happy about their purchase. Below, we have a review from Leviatus.
"Excellent projector with good clarity & brightness for the price. It comes with Android TV & Chromecast built in so there isn't a need to connect external devices. Speaker quality is pretty good as well."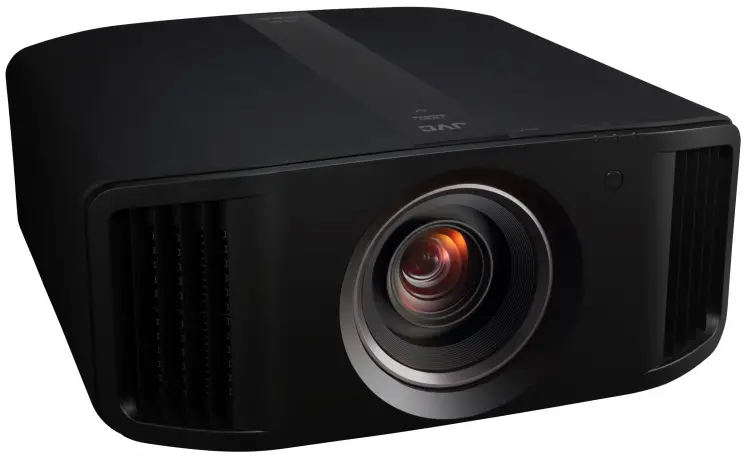 This one is for the people who don't mind splurging a little bit more on the home theatre of their dreams. This projector is strong enough with a high definition display of 4K resolution and the ability to show deep blacks. That is how high a quality you will be getting if you buy this projector for your personal cinema at home. If money isn't an issue, this is definitely one of the best projectors in Singapore that you can buy!
Highlights
4096 x 2160 resolution
Auto Tone Mapping
Superb motion performance
Reviews
This projector is mostly purchased by people who needed a dedicated home projector for their home cinema use.
Below, we have a review from Jack.
"This projector will get you – as long as you have a pretty large room – a massive 4k sharp image. I do not regret my purchase. It still requires that you get a pretty dark room, but for this type of picture quality I don't mind."
If Alexa is your best friend, the Optoma Home Cinema Projector UHD51A is your best friend for watching movies. As the world's first-ever Alexa Voice assistant supported projector, users need not actually get up to physically press on buttons in order to work this projector. One can simply voice out their commands and have the system do exactly what the user wanted it to do. How much cooler can it get?
For people who can get a little pickier with their image quality issues, they can be assured with this projector, which can definitely deliver! Truly one of the best projectors in Singapore!
Highlights
Bright 2,400 lumens
500,000:1 high contrast
Optoma PureMotion Technology
8.3 million pixels on screen
Reviews
Many customers were impressed with the Optoma projector UHD51A.
Below is a review by P.
"This Optoma projector has it all; 3D, 4K HDTV, with all the latest formats and works right out of the box.
I bought this model because it works with 4K discs and is one of the few options if you still want to play your 3D media.
I was intent on buying a new HDTV but just couldn't give up my 3D movies. The Optoma projector is one of the few and new devices that still project in the 3D format, and plays 4K as well. Bought a reasonably priced screen, cabling and 3D glasses to go with this system and still cheaper than investing in a 4K HDTV.
Buy with confidence."
Weighing at only a staggering 635g, the AAXA P7 Mini HD Projector is a highly compact and lightweight projector with a 1080p native resolution. You would not have to worry about having to plug in a power circuit as the built-in battery is included with the set-up, though if you still do want to operate it on DC power, that option is available, too. This projector is capable of playing content from USB sticks or memory cards. It is definitely a very convenient projector if you are looking for something not too bulky. All in all, one of the best projectors to buy in Singapore!
Highlights
120" projected image
DLP with 30,000 Hours Premium LEDs
600 LED image brightness
Available with tripod stand
Keystone correction
Reviews
There are numerous reviews on Amazon for this mini projector, most of them are 5 star reviews, with an average of 4 stars on Amazon.
Below, we have a review from Karen.
"Great lightweight/portable unit with very good projection and clarity. Easy and intuitive to operate. Only minor drawback is the inability to load briefings (i.e., PowerPoint) into the device via exportable media/drives. To use for a business briefing (my sole use), you must directly plug into the laptop and this cable is not provided with the device. That said, it works very well for my intended use as a portable briefing tool. Would highly recommend."
This bright projector with impressive data image quality and sharp text might just be the projector of your dreams and is truly one of the best projectors in Singapore. With a WXGA resolution of 1280×800 and built-in 20-watt speakers, the NEC Display Solutions NP-ME401W can provide all the essential features you will ever need in a projector to help you connect better with your audiences. It even has dual HDMI inputs, which allows for faster switching between inputs should you need it. A great choice as a home theatre projector.
Highlights
USB viewer – So you don't need a PC to use your projector
Powerful 20W speakers
Lamp life of up to 9000 hours
Keystone, Cornerstone and Pinchushion technology to help fill your screen in the best way possible from almost any angle.
Reviews
Below, we can read a review from Z.
"Professional class projector. All the settings you need to be successful. We use a 7.5′ x 12′ screen and this projector needs to be about 20 feet out."
The Anker Nebula Capsule II is a smart mini projector that is described as the first Android TV cinema. It is capable of displaying videos, games and photos as well as play music with audio. This projector can even double as a standalone Bluetooth speaker. This is killing two birds with one stone! Moreover, if you download the Nebula manager app on the Google Play store, you can even use Netflix and Prime video with the projector.
Highlights
100 inch picture
Immersive audio
Wi-Fi
3600+ apps
Reviews
There has been a lot of reviews regarding the Capsule 2, some of which mentioning that it might have some troubles displaying the colour red vividly but majority of customers are satisfied with the projector. A great projector overall and one of the best projectors in Singapore.
Here is a review from Pramod.
"I purchased nebula 2 a week ago and am very impressed with it on most fronts. I don't have a screen (and don't plan to) so I generally move it to whichever room I want and project in on the wall. With daylight, it's hardly noticeable, I have to darken the room quite a lot to really see a visible crisp image. That's the only downside but for the price and size, I am ok to live with it as I can dim the lights or put my blinders to dim the surroundings. Sound quality is decent as well. Android TV is fluid and seamless. I could even stream pics and movies from my Synology NAS storage using DS video and DS photo apps. Took a while to figure out installing Netflix app ( have to download nebula manager first) otherwise…..Love the product."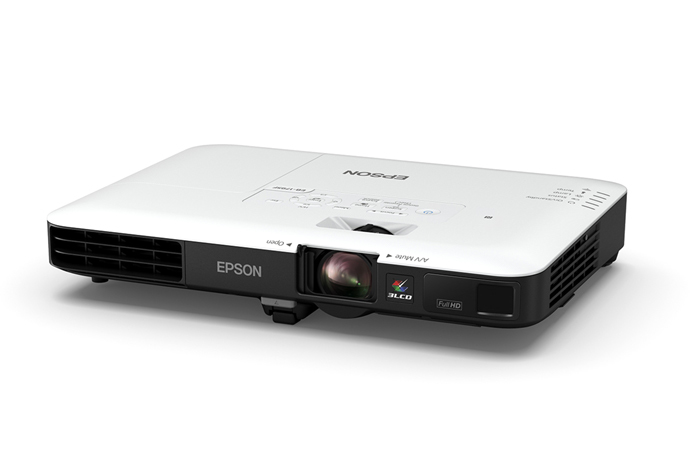 The Epson Powerlite 1795F projector is as thin as a laptop, weighing at only 1.81kg, perfect for people who needs it to be compact and portable, yet powerful at the same time.
To connect the projector to your smart devices, there is various ways you can do so. All of which wirelessly, so no need for additional messy wires to carry around! Connect it via Wi-Fi, Miracast, NFC technology or the iProjection app. With the Gesture Presenter technology, you can one does not even need to use a clicker with the Epson Powerlite 1795F projector. How smart and convenient! Overall, one of the best projectors in Singapore hands down!
Highlights
1.2 multiplier X optical zoom
Compatible with both PC, Macbook and even your smartphone
Wireless projector
Accurate colour with Epson
Red dot design award
Gesture Presenter technology
Reviews
Over here, we have a review from Vegan, a lady who purchased the projector and is very impressed with what she bought.
"WoW!! My hubby encouraged me to spend the money and get a high-end projector. I used it the first time today and I must say that hubby was right. I downloaded and ran the executable file for the USB connection. All I had to do was connect the laptop to the projector, turn on both than walk away. The projector automatically detected the screen, adjusted to the screen size, adjusted the keystone then waited for me to start my presentation. No more anxiety about AV and if it will or will not work at my next training.

Several audience members commented on how bright and clear to display was. A few said it was the best display they had ever seen and that the picture was so clear and crisp that it looks like a television, not a projected image.

Others will talk about the lumens, how it does the magic tricks, brightness, etc. I want it simple and predictable. This projector more than fits that bill."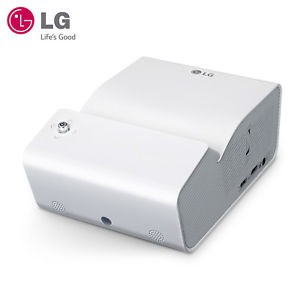 The LG PH55HT Ultra Short Throw LED Projector can give you a very vivid imagery within a very distance from the projection surface, hence named.
With up to 30,000 hours of LED lamp life, users don't have to worry as often about having to scramble to charge their projectors in the middle of an exciting movie scene. Screen Share is also enabled with this projector, with Miracast and WiDi supporting device.
However, Macbook users may be disappointed to find out that it only support devices running Android and Windows operating systems. All in all, one of the best projectors in Singapore indeed!
Highlights
Ultra Short Throw
Embedded Battery (up to 2.5 hours).
Bluetooth Sound Out.
Reviews
Many people who bought this projector said that the LG PH55HT Ultra Short Throw LED Projector is very good in terms of displaying videos, and that connecting to Bluetooth speakers is relatively easy, allowing them to watching movies without much complains.
Below, we have a review from Earle.
"Bought this projector a couple of years ago, I've now taken it to multiple countries and on an overseas deployment. The ability to project a huge screen quickly and with a long lasting battery, this thing is a must in my work kit. I keep it stored in my pelican case and it works great for displaying Power Points and Word documents. When you're done with work it's a great way to watch movies in austere environments. The ability to play sound through a Bluetooth speaker is a huge win too. 100% recommend. Just don't expect the same picture quality as a theatre projector, it's a portable battery powered projector, and for that purpose it is AMAZING."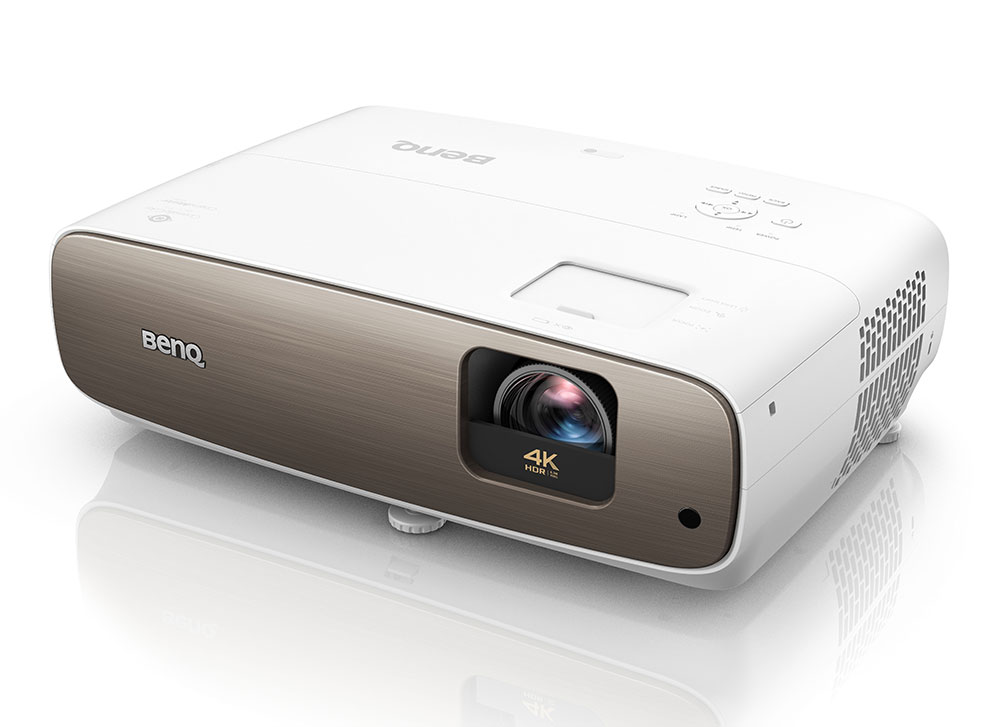 The BenQ HT3550 4K Home Theater Projector is made for the most avid of film buffs. It can convey the same exact colour scheme as a director's vision, giving you the best movie watching quality right in your own home, with 4k content so professionally detailed you never want to pay to go to the cinema again.
Highlights
10-elements lens array
HDR-pro tone mapping
Cinematic colour technology
DLP technology
Reviews
We have a review below from Edward.
"The picture on this projector is really amazing. Very happy with the picture and was a little concerned about what to expect since it was my first projector. 4k movies look better than the theater on a 120inch screen. The only thing you should know is that if there's any light in the room it's distracting and dimms the image a lot. I have a 4 foot window and have to cover it up. If you have windows in the room I would go for the 850 instead since it's the brighter version."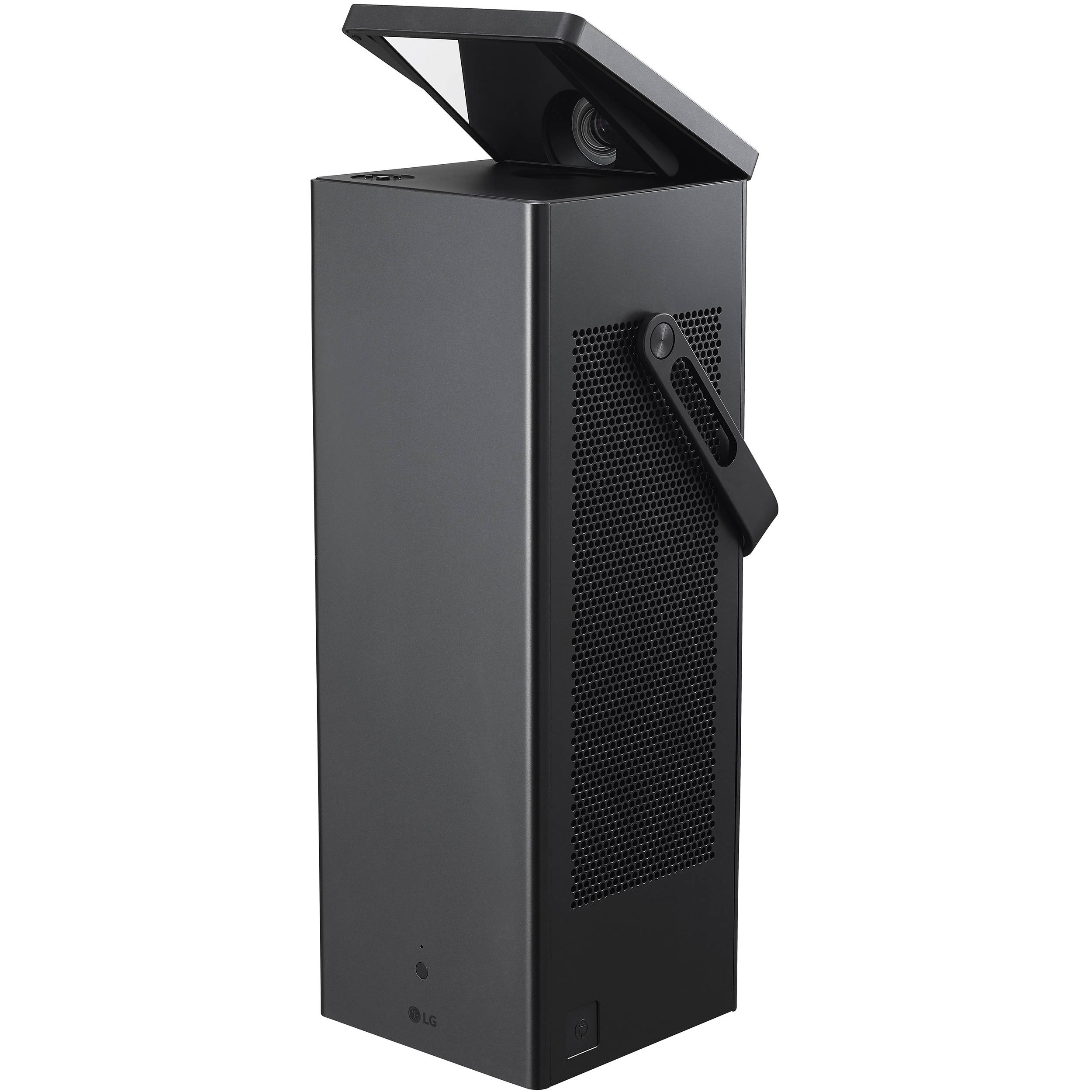 Recommended as the perfect projector for beginners, the LG HU80Ka has an incredible 8.3 million pixels, with precision and detail to match.
You can set this projector up anywhere in your home. On the tabletop or even the floor, as long as you can point it to a ceiling or a wall, it transform your room into a cinema.
Best for movies and games. Overall, the perfect projector to round off our list of the best projectors in Singapore.
Highlights
Industry-standard HDR10
Laser lamp life of 20,000 hours
TruMotion technology
Handgrip and auto reel cord
Reviews
Below, we have a review from S.P.
"I did research a lot before I decided to buy LG HU80KA 4K UHD Laser Smart TV Home Theater CineBeam Projector – 2500 Lumens (2018). we have been watching movies every day in the Christmas break. Kids are loving it. Internal speaks are great and you can wait if you want to buy surround sound system later! The set up was quick and easy. I paired all my devices with the projector. The amazing picture quality on 4k Screen with 4k projector. I loved this product!!"
So there you have the best 13 projectors you can buy in Singapore that we recommend. To top your experience more, do check out android tv box to invest on a movie streaming source while keeping a list of our best netflix series to-watch in mind for a movie night!
Related posts
Subscribe for newsletter
* You will receive the latest news and updates on Singapore's best trends!
Trending Posts
May 30, 2023

What is Matcha? Matcha...

May 31, 2023

TLDR: In this article,...

May 31, 2023

TLDR: As an audio...