7 Best Probiotics in Singapore [2022]
Puneeta, 3 years ago
5 min

read
5606
To have best-added health benefits to your life, just add probiotics to your diet. Probiotics are supplementary food items for better gut health and also for lowering your blood pressure. Other added benefits of probiotics are lowering cholesterol levels and consuming probiotics is often cited as one of the best weight loss techniques. However, the question arises which supplement is the best one? Don't worry; we are here with the best probiotics available in Singapore to help you better your digestive health.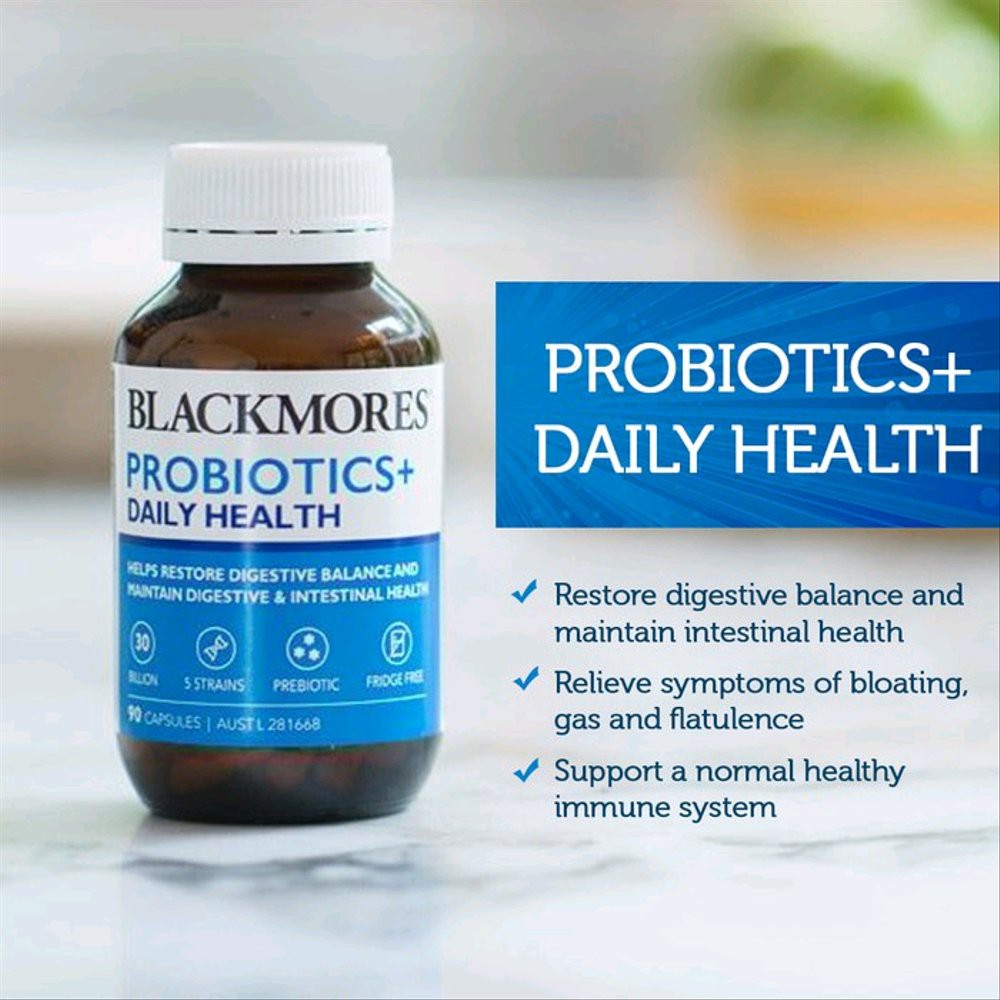 One bottle of Blackmore Probiotics Daily Health Capsules contains 90 capsules. These capsules are rich with the best quality of bacteria and also contains prebiotic.
You will remain healthy after regularly ingesting these capsules as it keeps your digestion and intestinal system healthy. The quality of the packaging technology is specialized, which keeps the good bacteria away from the harmful moisture.
Therefore, you can comfortably keep this package anywhere in the house, and there is no necessity of keeping this package in the fridge.
Overall, hands down the best probiotics you can buy in Singapore!
Key Features
Potent dual-action formula
Provides 30 billion good bacteria for the body
Improves your digestive and mental health
Bio-15 probiotics have won numerous awards because of the powerful and natural premium probiotics. These probiotics offer a hundred percent highly efficient fermentation processes to the body.
This popular package consists of multiple herbs, berries, mushrooms, plants, and friendly bacteria's substituent for the formation of probiotics. It consists of the natural mountain's spring water so that it can clean the harmful bacteria from the body.
You should take two to five capsules daily with a glass of water during the empty stomach stage. Usually, people eat these capsules for improvement in their intestinal and gut health.
Key Features
No refrigeration required
Award-winning deluxe blend
100% natural fermentation process
Buy the world's most preferred probiotic diet supplement LACTOGG Probiotics. It is the most beneficial product providing bacterial strain in the intestines.
Thus by taking these capsules, you enjoy a better life free from problems. The long term supplementation offers a better balance for bacterial growth in your stomach. Also, this probiotic has many proven benefits in the form of capsules.
Above all, these vegetable capsules have Lactobacillus bacteria GG that delivers 20 million active bacteria during the manufacturing process.
Additionally, it is 100% natural with non-added sweeteners, colouring, flavour, soy protein, and cow milk proteins. For babies and children, they can consume one capsule a day. All in all, definitely one of the best probiotics in Singapore.
Key Features
100% natural bacterial product
Improves your essential health
Delivers 20 million active bacteria in one capsule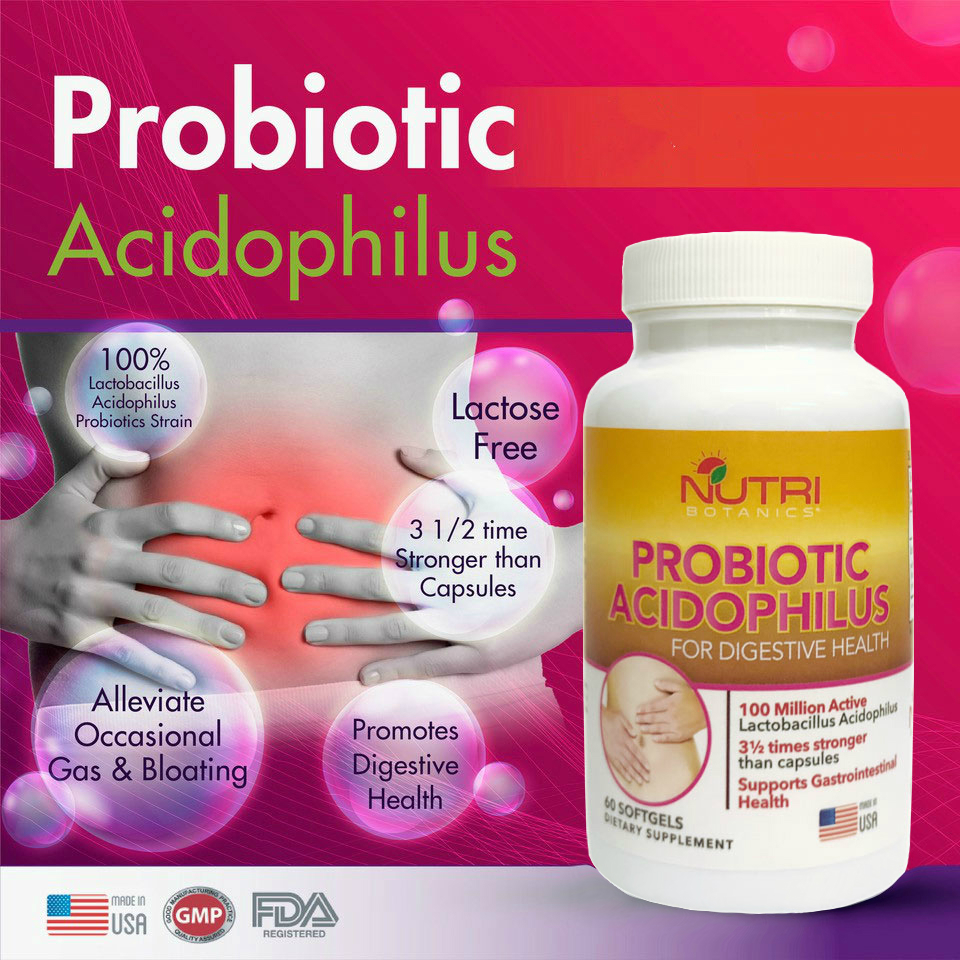 Nutri Botanics probiotics come in a soft gel form that consists of lactobacillus acidophilus. It would be best if you consume these probiotics when you feel occasional gas and bloating issues.
This product can control excess matters of the stomach, and then helps in relieving the beneficial intestinal bacteria. You can stably store the package of nutria Botanics probiotics without the usage of a refrigerator.
Additionally, these probiotics are free from gluten, wheat, artificial flavours, sweeteners, salt, and artificial colours. You should professional prescribe the doctor before having these healthy probiotics.
However, many doctors even prescribe them to include it in a life routine.
Key Features
100 million of lactobacillus acidophilus
Supports better digestive health
Occasional gas and bloating issues
The Dr Formulated probiotics are unique and advanced capsules for supporting the digestive system of women. It also helps in keeping the intestinal and vaginal system stable as well as clean.
You can also receive optimal benefits from these capsules because it contains organic fiber blend food essentials in it.
Moreover, women can easy have this one capsule per day by carrying it in their bags and purses to ensure a better healthy life.
Above all, the probiotics of Dr Formulated are gluten-free, soy-free, dairy-free, and also are vegan for the vegetation women.
Key Features
Supplement with lactobacillus acidophilus
Contains L. fermentum bacteria for good vaginal health
50 billion CFU immune system healt

When you are suffering from diarrhea, constipation, incomplete defecation, excess farting, urgent stool, sticky stool, abdominal cramps, bloating, and other harmful digestive problems, you should always have a capsule of herbs of gold probiotics 55 Billion.
Most importantly, gut health entirely depends on the worst and best bacteria. Therefore, herbs of gold probiotics help create the best adherence to the intestine system's walls.
Additionally, it offers high strength to the immune system and helps stop the increase of the worst bacteria. For adults, it is essential to add them to their diet.
Key Features
Omega-3 fish oil
Healthy cholesterol level for brain and joints
Restores your gut flora level
GNC Ultra probiotics capsule consist of 25 Billion live active cultures with the attachment of multi-strain blends. It helps to prevent the rise of irritable bowel syndrome and also supports our digestive healt.
Additionally, it is the right choice for vegetarians because this capsule contains Titanium Dioxide, Silica, Magnesium Stearate, and methylcellulose contamination.
Nevertheless, always consult your physician before having this capsule when you are on medications, especially when you are pregnant.
On the whole, it is the best addition to your daily diet, especially for women, and is definitely one of the best probiotics in Singapore.
Key Features
Clinically studied probiotics for extensive strains
Improves your digestive and immune health
Good support for optimal digestive health
The above-listed probiotics are highly beneficial for human growth as they keep the digestive system healthy. Listening to the term bacterial could raise the wrong impression on the listener's mind, but not all are bad. A good one will bring tangible health benefits for you. Thus it adds probiotic supplements to your diet. Choose the best one from the top eight rated best probiotics in Singapore. Adding probiotics to the diet plan helps to create a balance between good and bad bacteria.
Check out our other related articles:
Written by Puneeta
Related posts
Subscribe for newsletter
* You will receive the latest news and updates on Singapore's best trends!