10 Best Point of Sale (POS) System in Singapore [2022]
Joanne, 3 years ago
8 min

read
3361
If you are a business owner, you should be aware that a Point of Sale (POS) System is a great technological tool and solution for you to keep up with the market. A retail POS system is among the greatest tools that can help companies remain competitive. A POS System is more than just a checkout counter for you to store your cash. With technological advancements in consumer technology, a POS System can be used to standardize processes, automate operations, and make your company accessible in real-time. This allows you to make more informed decisions that are based on real data and numbers. So, if you are currently looking for a POS System for your business, check out this guide to the Best 10 Point of Sale (POS) System in Singapore.
Highlights:
Highly secure
Customizable
One platform used
OpenPOS Square is a great solution to maximize your business efficiency. It is designed to be easy to learn as well as easy to use. Yet, it is able to deliver visible benefits. Their user-friendly platform allows you to manage back-office operations, product and sales inventory, audit reports, as well as many more. Because a single platform is used, you do not have to manage multiple platforms at once. Therefore, it is a total retail solution for you.
In addition, their system also features a reporting package, staff and member management, and supported hardware and installation. OpenPOS Square also assures that your data is secure and protected, so you do not have to worry about using their system.
| | |
| --- | --- |
| Address | 1 Kaki Bukit Avenue 3, Singapore 416087 |
| Contact Information | 6848 4775 |
Highlights:
Comprehensive processes
Able to track every item
Functional
Zeatech POS offers a convenient way for you to manage cash as well as inventory item transactions. It is able to track each and every inventory item, even down to the details like when it was bought and sold.
The system can also be easily integrated with shopping mall management requirements. The touch screen technology that is featured is designed for fast and quick transactions and allows the user to adapt to the system quickly. The system also sports simple and intuitive user interface that is easy to learn and enables quick transaction processing with minimum keystrokes and automated credit/debit card processing capabilities so that your cashiers are able to process more customers in less time.
This POS module is the ideal solution for business which requires cash as well as payment management effectively. It features inventory control and replenishment functions, including user-definable barcode label formats and printing, as well as physical inventory counts with or without hand held devices. The system also integrates retail sales, accounts receivable, accounts payable, member billing, purchase order, inventory control with general ledger.
| | |
| --- | --- |
| Address | Trivex, 8 Burn Road, #12-14, Singapore 369977 |
| Contact Information | 6338 1725 |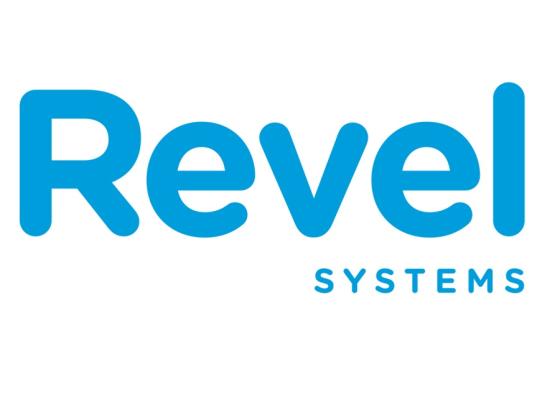 Highlights:
Customizable
Free demo
Cloud based
If you are looking for a POS system that is suitable for quick service and food-oriented businesses, the one by Revel Systems may be good for you. Their iPad POS system is designed to provide fast transactions, data security, as well as comprehensive operational management.
In addition, their system is easy to use and learn, which makes it a perfect choice for those who have many employees to train. Revel System's pre-configured POS hardware package is also designed to offer both quality and reliability.
By collecting real-time data and detailed analytics, the system aids you in making quick and accurate business decisions that will help you to expand as well as grow your business in a more efficient way. There are also many more features you can use and tailor to fit your own business. So, if you are interested to find out more about how their system could work to help you, you could contact Revel Systems for a free demo today!
| | |
| --- | --- |
| Address | 318C King George's Ave, Singapore 208563 |
| Contact Information | 6951 5418 |
Highlights:
iPad POS System
Table management feature
Self-ordering kiosks available
TouchBistro's POS System integrates menu and table management into its platform. This means that if you own a food establishment, you are able to use a single platform to achieve hassle-free operations as well as convenient management of all transactions.
In addition, the solution offered by TouchBistro can help you set up your menu within the system, take orders, present the current best-selling menu items to customers, and let your customers change their chosen meals through a smart self-ordering kiosk.
Because TouchBistro uses an iPad as part of its POS System, it is easy to learn how to navigate the device and the system.
| | |
| --- | --- |
| Address | NA |
| Contact Information | Website |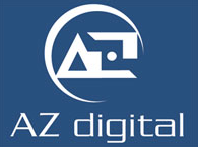 Highlights:
Specializes in retail and F&B POS system
In-house systems
Excellent customer support
AZ Digital pairs your office laptop with the back-end kit of AZ Digital as well as the front cashier counter. By doing this, you will be able to use the multi-user version of POSWORKS ' POS native / Remote network system. This way, the system by AZ Digital helps you to showcase new inventory on the office platform while the front cashier counter is focused on your employees.
AZ Digital's POS system allows you to track your inventory, issue purchase orders for the defined stock and even perform your email initiatives at the same time. Therefore, whatever your business needs are, AZ Digital is a one-stop solution for all you.
| | |
| --- | --- |
| Address | 3015A Ubi Road 1, #05-04, Singapore 408705 |
| Contact Information | 6745 1147 |
Highlights:
Comprehensive system
Compatible with POS hardware
Monitor profit margins
The POS system offered by Netiquette Software allows for real-time synchronization of multi-outlet purchases as well as stock data. It is also compatible with POS equipment including cash drawers, barcode scanners, touchscreens and receipt printers. In addition, Netiquette POS software can be combined with accounting and inventory system to keep track of your inventory movements, supplier/customer data tracking, sales performance reporting, and your return on equity.
In sum, these features add up together to allow you to centrally managed real-time business transactions. You can even make use of their system to strengthen your customer retention program through an automatic system, improve inventory control, as well as maximize business decisions by recording the data of your business.
| | |
| --- | --- |
| Address | 11 Woodlands Close #06-33 Woodlands 11, Singapore 737853 |
| Contact Information | 6223 1157 |
Highlights:
All-in-one system
Simple to use
Comprehensive system
Bindo's all-in-one POS system offers a range of features, from simple-to-use resource management and barcode reading to efficient reporting as well as analysis. With its simple to use system, you can handle operational changes with a quick click of a button. You can also track all payments that were made during a shift to readily measure the estimated money in the cash drawer when the shift ends. In addition, with Bindo's POS system, you can enable employees in their individual shift to keep a better track of all store activities.
Above all, with years of experience in retail tech and e-commerce, you can definitely trust the Bindo team to provide you with a great POS system for your business needs!
| | |
| --- | --- |
| Address | Midview City, 22 Sin Ming Lane, #06-76, Singapore 573969 |
| Contact Information | +65 3163 0010 |
Highlights:
Simple touch screen
Convenient cashier management
Budget-effective
The Million POS System comes with a simple touch screen for convenient cashier management instore. Every transaction and payment that is made will be published to Million's Accounting and Inventory Software in real-time so that you can better keep track of your business' progress.
The all-in-one system covers everything from front-end distribution to back-end accounting. This means that the system will work to help you increase efficiency, minimize costs as well as increase profitability in pricing. Features such as customer development in the database to bidding to stock monitoring are also offered.
| | |
| --- | --- |
| Address | Tradehub 21, 18 Boon Lay Way, #05-100, Singapore 609966 |
| Contact Information | 6469 7720 |
Highlights:
User-friendly
Reliable
Great customer service
iMetrics is a brand that places a lot of emphasis on customer service. Its team is dedicated to responding in the shortest possible time to inquiries and providing solutions to you whenever you need them. Their POS system is designed to be user-friendly and easy to use, and is also a good tool for you to optimize your business and reap tangible benefits.
The iMetrics Back Office System also allows for quick and easy price changes and monitoring of stock levels. In addition, with iMetrics POS System, you can easily and diligently track your employees ' attendance and time.
| | |
| --- | --- |
| Address | 75 Bukit Timah Road, Singapore 229833 |
| Contact Information | 6339 4781 |
Highlights:
System designed by restaurant owner
User-friendly
On-site support
The POS system by iChef is designed by a restaurant owner who was encountering problems with POS vendors in the past. The team set out to create a simple as well as efficient system that will improve a restaurant's operations greatly. Because iChef exclusively serves F&B, they know what exactly F&B needs.
The iChef system has a clean and simple interface design that shows the customer's purchase history and preferences at a glance – so the focus is on the customer and providing better service. Servicing over 8000 restaurants across Asia, iChef's system is definitely popular and trustworthy. So, if you are interested to find out more about their system and how it works, give iChef a call for a free demo!
| | |
| --- | --- |
| Address | 261 Waterloo Street #03-32 S(180261) |
| Contact Information | 6909 6149 |
Whether you own a clothing shop, a food establishment, or a electronics shop, having a POS system in place can greatly improve your business in terms of efficiency and planning. With these 10 best POS systems in Singapore, you are one step closer to choosing a system that best fits your unique business needs! If you are also looking for more ways to manage your finances efficiently, check out our guide to the Best 20 Singapore Finance Blogs!
Related posts
Subscribe for newsletter
* You will receive the latest news and updates on Singapore's best trends!