13 Best Pizza Deliveries in Singapore
Bryan, 5 months ago
1
8 min

read
861
Tired of cooking or having the same old food in your neighbourhood and craving for some pizza? With so many pizza deliveries out there, it can be difficult to decide on which one is best for you. Our list of the 13 best pizza deliveries in Singapore is here to help you with that, allowing you to satisfy your pizza craving in an affordable, delicious, and timely manner.
First on our list is Sarpino's. Promising superior quality ingredients, unique and authentic recipes and fresh dough that is handmade, quality is assured when ordering from Sarpino's. This quality assurance comes with amazing deals, making Sarpino's pizzas not only delicious but affordable as well. Offering classic, specialty and gourmet pizzas ranging from regular to large sizes, there is a pizza for every person and occasion at Sarpino's.
Currently, there is a buy 1 get 1 free promotion using the promo code 'B1G1' if your order is placed between Monday to Thursday. Furthermore, free side dishes are offered to orders above $30 using the promo code 'FREESIDES'. Head over to the Sarpino's website to pick up your affordable yet delicious pizza today.
Right behind Sarpino's comes Domino's Pizza. With a plethora of pizza and meal options, the Domino's Pizza menu has the perfect combo for you. With bundle options meant for the solo eater as well as large parties of 30, Domino's Pizza can provide for any occasion.
As if bundles and combos weren't enough, Domino's Pizza also offering multiple promotions like their all-day 2 for $22 or 2 for $20 if you order between 3-5 pm or 9-11 pm. First time ordering online at Domino's Pizza? Sign up to receive a free garlic cheese onion rings eCoupon with your first purchase! Check out their website for the latest offers and promotions and get that pizza freshly delivered to your doorstep.
Canadian Pizza comes next with its extremely affordable pizza deals. At Canadian Pizza, you'll find a wide variety of different pizzas available. They even have unique pizzas of the month, Chicken Rendang and Salted Egg Chicken being the two for the month of June.
Canadian Pizza offers pizza at really competitive prices. ư With more than 10 different fire deals, you will definitely be able to find a promotion to satisfy your craving. With a buy 1 get 1 free deal for any pizza on the menu, grab a friend and order on the Canadian Pizza website today!
Next up is the Halal-certified Pizza Arc. Offering both classic and premium pizza in sizes from small to large, Pizza Arc has the pizza that you're looking for. With favorites like 'Meat Madness' and 'Aloha Hawaiian' to healthy options like 'Veggies Harvest', the pizza to satisfy your craving is only a few clicks away
They currently have promotions that offer 1 regular classic pizza along with 1 regular premium pizza for $24.90. Visit their website to drop an order.
As the name itself suggests Pizza Delivery primarily focuses on the online aspect of the pizza experience. Pizza Delivery Singapore strives to only provide you with an authentic Italian experience just a click away at your fingertips. Pizzerias in our city can be either a quick filling mess or a served at fancy fine dining restaurants. Pizza Delivery Singapore comes in between, where they serve authentic Neapolitan pizzas that are fired up in 90 seconds and enjoyed without a table reservation.
An upscale fast-casual concept that serves up artisan-style pizzas and pasta made on-demand, ready in minutes, and delivered to your doorstep all under 1 hour. Their chefs are committed to personally selecting the finest ingredients every week – assuring you a mouthful of only the freshest pizzas and pasta.
Currently on their website they are doing a speacial promotion for 50% off for any two pizzas! Go check them out.
Committed to serving authentic Italian pizza, Napolizz Pizza comes next on our list. With 16 different pizzas available, Napolizz Pizza is your one-stop shop for all Italian Pizza related cravings. When choosing your pizza, there are 12 different add-ons available for you to customize the pizza to your liking.
Using the coupon code 'napolizz10', you'll be able to get 10% your online order. With free delivery for orders above $50, get your pizza-loving friends and family together and purchase directly on Napolizz Pizza's website. The website also offers more information about their opening hours and delivery timings.
Dedicated to using classic wood fire ovens, Pizza Fabbrica guarantees an authentic Neapolitan pizza is delivered to your doorstep. When you order from Pizza Fabbrica, you can rest assured that your pizza will be hand-stretched and given the attention that it deserves. With classics pizzas like Marinara to gourmet pizzas like smoked salmon with caviar, the range of pizzas available will leave you stunned.
Opening past midnight on most days, Pizza Fabbrica can also help sate your supper cravings. Visit their website for more information regarding opening hours. You can place your orders directly on the website as well.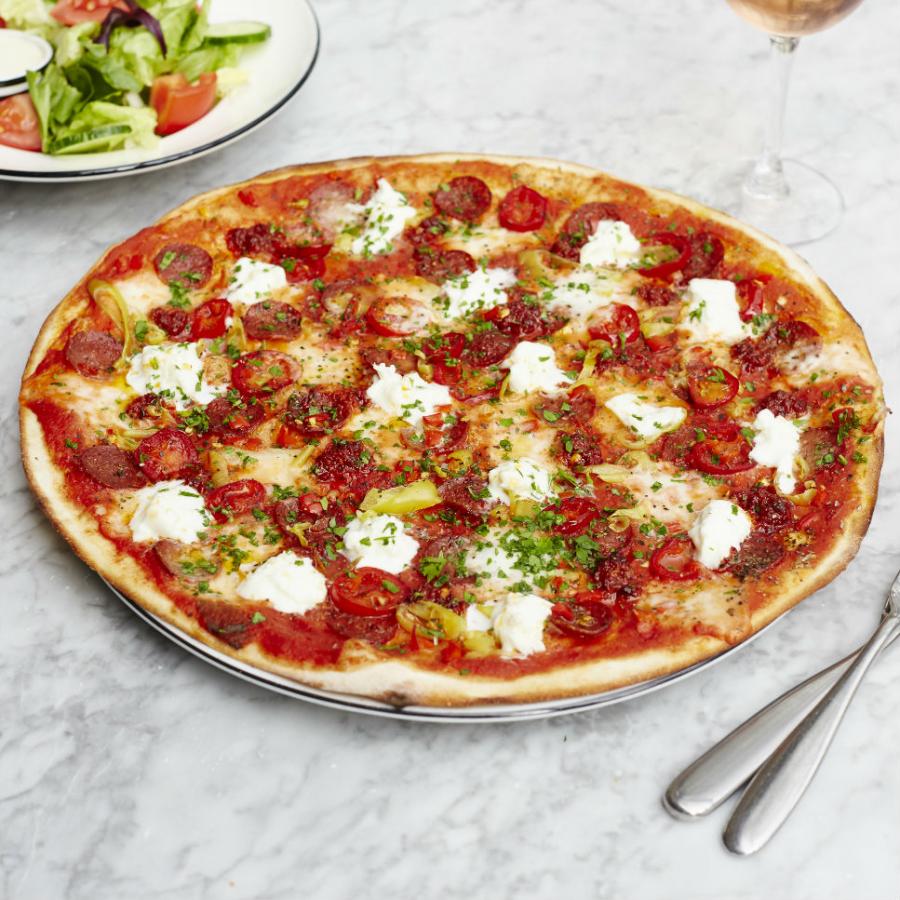 With an eye for quality, Pizza Express guarantees that every single pizza that gets sent out is made using the freshest of ingredients. Offering classic options like Margherita pizza as well as unique flavours like their Carbonara pizza and Laksa pizza, their menu is definitely a feast for your eyes. With 20% off the entire menu at Deliveroo and 30% off all pizzas on foodpanda, it can certainly be a feast for your stomach as well.
With 11 items on the menu, Pizza Express offers less options compared to the other pizza delivery services. However, with unique flavours, a guaranteed level of quality, and amazing offers, Pizza Express is a great choice to deal with that pizza craving you've been having. Visit their website to view their menu and explore the food delivery service of your choice.
Prided on being more than a restaurant, Peperoni Pizzeria's philosophy is to bring people together and savour life in all of its delicious flavours.
This philosophy is encapsulated in their 21-inch XXL pizza as you'll definitely be needing help polishing off this enormous pizza. Don't feel like dealing with that beast of a pizza? Not to worry as Peperoni Pizzeria offers 9-inch medium pizzas for a more doable task. With options like chicken truffle; portobello mushroom; and crispy bacon and potato, this Pizzeria's menu will have your mouth watering in anticipation
Visit their online delivery website to place your order and satisfy that pizza craving.
Known for their unique blend of flavours, Pezzo Pizza offers delivery through foodpanda and grabfood.
Chocolate Banana Pizza, Nasi Lemak Pizza, and Rendang Shiok! Pizza is the 3 unique new flavours of pizza added to the menu as part of the Hari Raya special. If you're overwhelmed by the numerous unique flavours and would like to sample just a slice, Pezzo Pizza allows you to do just that.
Pop onto foodpanda and grabfood to pick up these unique pizzas and check out their latest promotions.
Spizza as a brand promises authentic wood-fired pizzas at an affordable price.
They have 23 different pizza items available on the menu. With multiple delivery combos, you can have affordable Italian pizza delivered right to your home. As all of Spizza's pizzas come in 12-inch, it is perfect to grab some extra pairs of hands to chow down together.
Check out their website to view available combos and place your order.
Rite Pizza is another Halal option on our list. Hate that cloying feeling you get when having pizza? Rite Pizza could be the pizzeria for you as they pride themselves on using only the essential amount of oil for their pizza dough. With a number of different beef, chicken, and seafood pizzas, there's a good chance that you'll be able to find the pizza that you're looking for.
As the smallest option is the 10-inch regular pizza recommended for 4 and with delivery charges being waived for orders above $25, grab your family and friends and call their hotline at 6899 3838 to get fresh pizza delivered.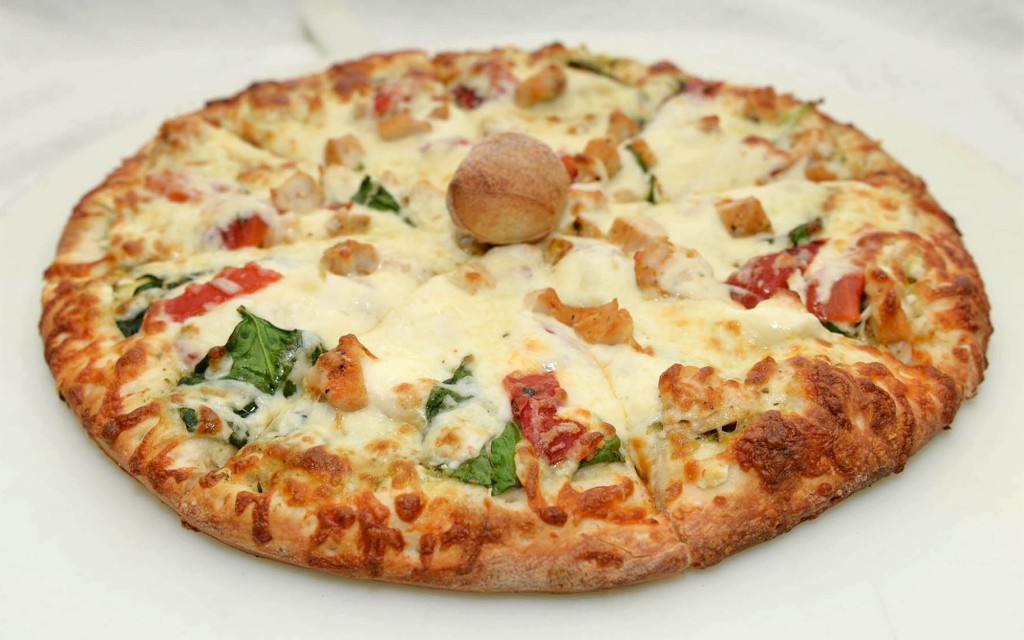 Committed to serving quality Italian pizza, Bella Pizza is the final stop on our list. Having been in the business of selling Italian pizzas for a decade, they definitely tick the checkbox for quality. Whether you're craving salami or salmon, Bella Pizza has the perfect Neapolitan pizza for you.
With a $50 minimum purchase required for delivery, get a few of your friends and family together and visit the Bella Pizza website to check out their latest offerings and place your order.
In our digitalised world, a seemingly simple decision like choosing where to order pizza from becomes an ordeal. So there you have a list of the 12 best pizza deliveries in Singapore. Hopefully, this has eased the burden and allowed you to decide on the best pizza delivery for you.
Related topic: Top 10 Fruit Delivery Services in Singapore
Written by Tan Yi Bryan
Related posts
Subscribe for newsletter
* You will receive the latest news and updates on Singapore's best trends!
Trending Posts