30 Best Pillows in Singapore: Our Midnight Hero For A Quality Sleep [2022]
Emily Hopkins, 2 years ago
28 min

read
19521
There is no better feeling than finding comfort in your pillows after a long day of work. Therefore, it is a great idea to spend some time looking for some good pillows that you will be able to rest your head on comfortably.
Many of us think that we should invest in a good mattress and mattress topper to get a night of quality sleep. But in fact, a bad pillow can contribute to backaches and stiff necks.
In a fast-paced urban environment like Singapore, we need all the quality sleep that we can get. The main function of a pillow is to support your neck and upper back. It also serves to preserve the alignment of your spine, mitigating stiffness in your neck and back.
Our top 3 picks for the best pillows for quality sleep are selected centred on comfort, affordability, and the ability to provide you with full-body support while easing body aches and pain. We are happy to feature these durable body pillows which are exceptionally comfortable with incredible health benefits.
How to Pick the Right Pillow
With so many pillow options available, choosing the right pillow could be a bit overwhelming. Besides, there's really no one pillow shape or size that fits all. The best way to select the right pillow for you is to define your individual criteria. There are a number of important pillow-picking principles that will be of help in making this vital decision. They include:
The weight of your pillow is an important personal preference. Down and synthetic pillows are light in weight while latex and memory foam pillows are a bit heavier.
Quality is an important aspect of any pillow type since it determines the durability, comfort, and support of the pillow. Quality is often reflected in the price; however, select a quality pillow that's within your budget.
Often, a standard pillow is sufficient for most people. If you prefer a bigger pillow, ensure you get one that will keep your sleep posture in alignment. The thinness and thickness of your preferred pillow should ensure your head, neck and shoulders are aligned with your spine. Besides, the pillow cover and pillowcase should fit appropriately.
Pillow fabric is another essential aspect to be considered when selecting a comfortable pillow. Ensure your pillowcase and pillow cover is breathable, durable, and protect the pillow from sweat and stains.
There is a wide range of fill options usable for pillows. Each has its own advantage and drawbacks. Ensure you select one subject to your preference and needs.
Types of Pillow Fills
Here are the common types of fill options. Read on to make an informed choice on what feels most comfortable and appropriate for you.
i. Natural Down
This type of pillow is soft and light. They're usually made from duck or goose fibers. Down pillows are crafted from a combination of different feathers, down, and other fillings. If you often experience allergic reactions and sensitivity to down, you can look for "hypo-down" (hypoallergenic down). This is a meticulously cleaned blend of pure down together with syriaca, a natural substance which aids to reinforce the allergy-free properties of the down and increase the durability of the pillow. Natural down is costly but worth every coin.
ii. Synthetic down and polyester fill
Synthetic down is less costly than natural and hypoallergenic natural down. They'll however need more frequent replacements. Polyester fill pillows are relatively costly compared to other options. They have a tendency to be medium to soft but less soft than down and will flatten with time. This pillow type will need a more frequent replacement than other pillow types.
iii. Wool
Wool pillows are naturally hypo-allergenic and resistant to dust mites and molds. They absorb moisture from your head and neck making them effective for regulating temperature while sleeping. These pillow types are pretty firm and are durable. If you prefer a wool pillow with no firmness, consider alpaca wool instead of cashmere fibres.
iv. Cotton
Just like wool in so many ways, cotton pillows are similarly hypo-allergenic and resistant to mold and dust mites. They are somewhat firm and flat; a perfect choice for people with chemical sensitivities and allergies.
v. Latex
Latex pillows tend to be firmer than down pillows yet very comfortable. They hold their shape and aren't the type to squeeze into any position. They are also resistant to mold and dust mites and are often designed in a contoured manner to offer extra support to your neck and head or restrict movement as you sleep.
vi. Memory Foam
Memory foam pillows have become increasingly popular currently. They respond to an individual's body weight and conform to your shape. This pillow distributes weight evenly and contours to the lines of your neck, head, and shoulders. It, however, retains heat; which could be a bit uncomfortable and sweaty. High-quality memory foam pillows are in recent years made with ventilation to reduce the heat-retaining effect.
If you are tired of always having backaches and a stiff neck, relax and follow us as we bring you a list of the best comfortable pillows in Singapore. Here is our list of the Best Comfortable Pillows in Singapore to help you to make a choice!
Highlights:
Easy to clean
Lightweight
Ideal for hot weather
The King of all pillows is none other than Origin Superior Coolmax® Latex Pillow!
The Origin Superior Coolmax® Latex Pillow offers an extremely comfortable Latex foam cushioning and support. It also comes with a removable Tencel fabric pillow cover that is easy to clean and washing machine friendly.
Do you know that Tencel fabric is known for its natural comfort, environmentally responsible production process and being softer as compared to cotton? It is hypoallergenic, lightweight, and extremely ideal for hot weather climates.
Moreover, the Latex material of the pillow will embrace the shape of your head. Thus, you'll definitely get the perfect level of sleep support. The high-quality Latex material pillow is also perfect for people with dust allergies. Latex is extremely durable with hypoallergenic properties that free dust, bacteria, or mould issues.
All in all, this pillow will truly give you the 'head in the clouds' feeling. Truly worth the investment and deserving of topping our list of the best comfortable pillows in Singapore!
| | |
| --- | --- |
| Address | Mactech Building 2 Kallang Pudding Road #02-04, S349307 |
| Contact Information | +65 6977 9637 |
| Business Hours | 11.00 am to 5.00 pm, Daily |
Highlights:
Anti-odor, anti-bacterial, and hypoallergenic
Orthopaedic head and neck support
Cooling technology
Origin Sleeps is a brand that offers sleep accessories that are constantly evolving. Having gone through dozens of sleep trials, more than 10 different product tests and 100 density changes before making it to market, you can rest assured knowing that you will be getting the best quality out of their products.
Designed in Germany by a team of experts, the team is confident that their products will prove to be one of the best available in Singapore, matching even the best and highest priced brands in terms of features and function. Besides, the brand offers free delivery and a 30 days trial. If you are not satisfied with your purchase, the brand will take it back and offer you a full refund. Talk about confidence in their own products!
Origin Sleeps pillow comes in the form of their Sleeps Arctic Cool™ Pillow which is known to keep you nice, cool and comfortable so you'd wake feeling energized and refreshed! With an Arctic Cool™ technology that helps to promote cooling sleep, you never have to worry about waking up sweating in Singapore's perpetual summery hot nights! The pillow also features orthopaedic head and neck support. With it, many of their customers experience reduced neck pains after switching to Origin Sleeps. The pillow's removable Arctic Cool™ cover also makes it easy to clean and wash.
The pillow is also designed with comfort in mind. With anti-odour, anti-bacterial, and hypoallergenic properties, you can be assured that you would have a comfortable sleep.
| | |
| --- | --- |
| Address | MactechBuilding 2 Kallang Pudding Road #02-04, S349307 |
| Contact Information | +65 6977 9637 | enquiry@originsleeps.com |
| Business Hours | 11.00 am to 5.00 pm, daily |
Highlights:
Pillows are responsibly made
Affordable price
Wide range of options
Weavve is another popular brand that offers a wide variety of pillows that cater to all your needs and preferences. The brand is committed to the responsible sourcing, production, sale, and use of all of its products. Whether you are buying the pillow for yourself, your family, or your friends, awareness about the brand's commitment will help you to sleep soundly with peace of mind.
On their site, you'd find Silk Pillows, Even Loft Pillows, as well as a Down Alternative Pillow. Weavve's Silk Pillow is naturally hypoallergenic and thermal regulating. It is thus suitable for all weathers and temperatures.
Their most popular pillow, the Down Alternative Pillow, has a cloud-like plushness and squish that feels cosy and comfy. It is lightweight, hypoallergenic and supportive. You can even scrunch the pillow for personalised support as you move during your sleep!
| | |
| --- | --- |
| Address | 80 Genting Lane, #02-01 Singapore 349565 (Visit By Appointment Only) |
| Contact Information | hello@weavvehome.com |
| Business Hours | NA |
Highlights:
Temperature regulation technology
Antimicrobial
Great for those with allergies
AKEMI finds itself with not one but two pillows making our list. They pride themselves on its cutting-edge temperature regulation technology. The pillow's active thermal regulation proactively manages heat, offering a higher level of comfort when sleeping.
Hate waking up sweaty? Not a problem with AKEMI's outlast technology that allows 30% to 50% less sweat produced by your body when sleeping.
The Outlast HiLoft is stuffed with plump and bouncy microfibre. This allows the pillow to stay cool during Singapore's warm nights. The microfibers are also tightly woven together, making them naturally antimicrobial and hygienic, which is ideal for those with allergies. Those facing difficulty sleeping from heat should definitely give this pillow a try.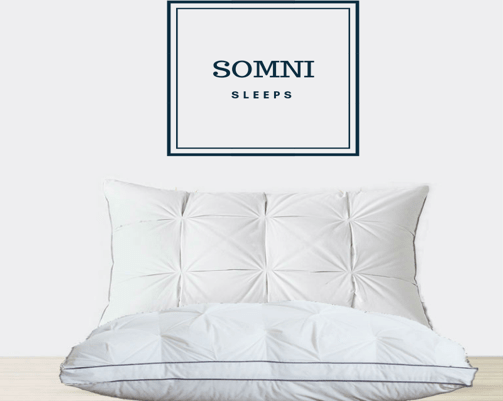 Highlights:
Strong support
Remains cool in hot temperatures
Oftentimes, fluffy pillows are unable to retain their fluffiness when pressure is applied. This is not the case with the SOMNI Fluffy Pillow.
The pillow's unique outward appearance is more than just an aesthetic choice as the quilted pockets help the pillow retain its fluffy shape and support, preventing the pillow from flattening out.
The gusset reinforces the structure and shape of the pillow, providing adequate head and neck support. Similar to AKEMI's Outlast HiLoft Pillow, microfiber filling is used, allowing the Fluffy Pillow to remain cool in the heat.
This also means that the Fluffy Pillow is antimicrobial and a great choice for allergy sufferers. Developed through multiple testing and feedback sessions, the SOMNI Fluffy Pillow is guaranteed to have you sleeping comfortably.
| | |
| --- | --- |
| Address | 1 TAMPINES NORTH DRIVE 3 Singapore, Singapore 528499 |
| Contact Information | somnisleeps@gmail.com |
| Business Hours | 24 hours |
Highlights:
Memory foam
Charcoal filled
Absorbs odour
Along with all the benefits of a memory foam pillow, Epitex went the extra mile to include charcoal as a component of their memory foam pillow.
With sweat being produced and seeping into our pillows when we sleep, it becomes inevitable that they start to smell after a couple of nights. This isn't a problem for the pillow from Epitex as charcoal acts as a natural absorbent for odour, ensuring that bad odours won't be keeping you up at night.
An important point raised by reviewers is the exceptional firmness and height of the pillow. If a pillow that is both firm and high is your thing, look no further as the Epitex Charcoal Shredded Memory Foam Neck Support Pillow is right up your alley.
| | |
| --- | --- |
| Address | 241 Pandan Loop, #02-02 Hup Seng Warehouse, Singapore 128426 |
| Contact Information | +65 6873 0279 |
| Business Hours | Monday – Saturday: 9 AM – 6 PM |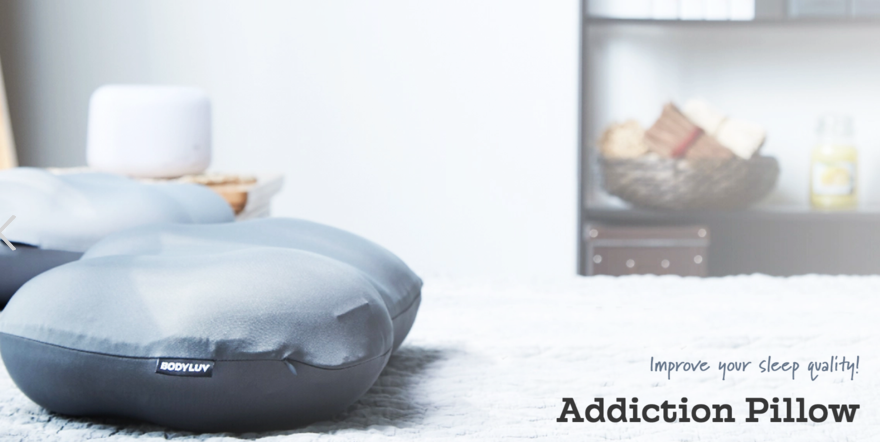 Highlights:
3D ergonomic design
Whole pillow can be washed
Korean culture has been rising worldwide and the pillow scene is no exception. Coming in 4 different colours with over a million pieces sold in Korea, the Bodyluv addiction pillow has received a ton of praise and positive reviews.
Whether you sleep on your back, side or stomach, this pillow will have you sleeping well. Comes with a 3D ergonomic design, the pillow makes sure that you remain comfortable in all sleeping positions.
The Addiction Pillow is filled with 8 million micro air balls, which absorb tiny movements that hinder sleep. Another impressive feature is the Addiction Pillow can be machine washed as a whole. No longer limited to just fresh pillow covers, you can now have a fresh pillow as well.
| | |
| --- | --- |
| Address | 36 Robinson Road, Singapore 068877 #03-102 |
| Contact Information | cs@blankcorp.sg |
| Business Hours | Monday – Friday: 10 AM – 6 PM |
Highlights:
Comfort on the go
Memory foam
Machine-washable cover
The Cabeau Classic Evolution is not a traditional pillow for your bed but rather a travel pillow that grants maximum comfort on the go.
To those sick and tired of waking up with a stiff neck while travelling, the Cabeau Classic Evolution Travel Pillow is the perfect companion to bring along for your travels.
The pillow also uses memory foam material to conform to your specific sleeping position, providing the necessary support to your head and neck to prevent stiffness.
With a machine-washable cover, your pillow can stay fresh through multiple ventures and travels. This is ideal for a traveller from how their in-built storage pocket is for storing your media devices.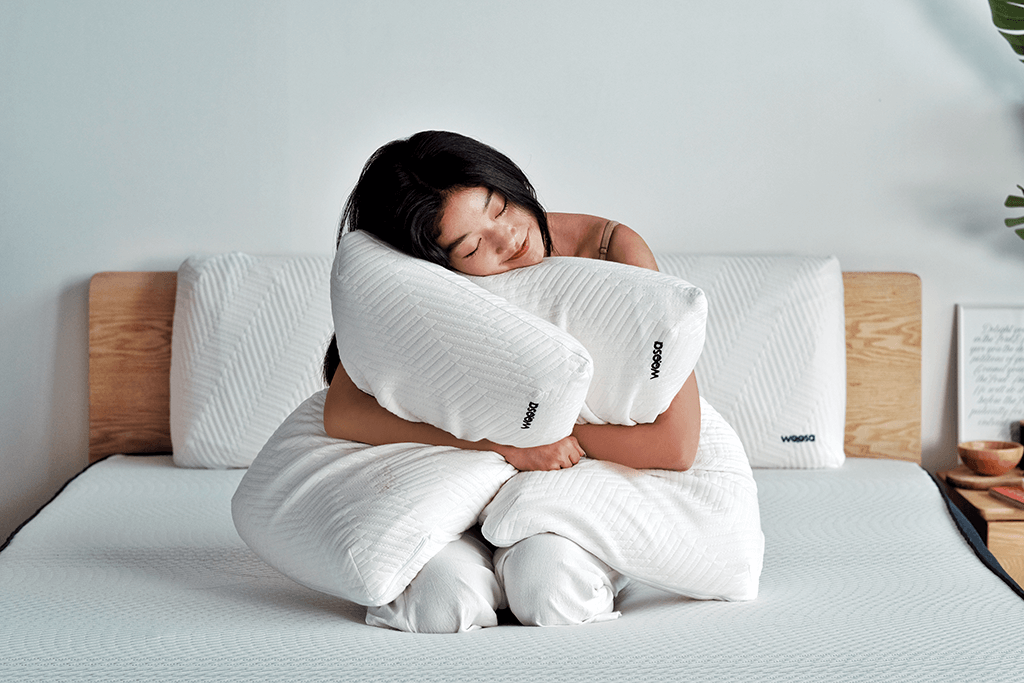 Highlights:
Made in Belgium
Plush Medium-Firm
100% Hypoallergenic
Woosa is a brand that is established by Singaporeans. The founders began with the goal of wanting to find a balance for local sleeping preferences in support, comfort, as well as quality to create the perfect mattress.
The Woosa pillow is amazingly plush and supportive. It is made using a revolutionary Woosa Cloud Foam developed in Belgium. This signature cloud foam gives you quality comfort by cushioning pressure spots and also offers thicker layers of latex and memory foam for deeper levels of progressive support. The pillow is wrapped in Italian-made fabric for extra cool comfort for warm Singapore nights!
| | |
| --- | --- |
| Address | 1 Tampines North Dr 1 07-01, Singapore 528559 |
| Contact Information | +65 9848 5822 |
| Business Hours | Saturday to Sunday: 11 AM to 8 PM |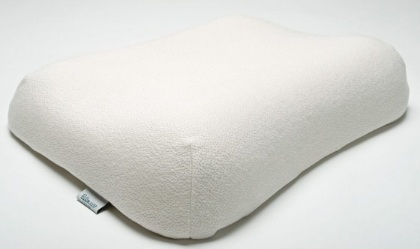 Highlights:
Washable covers
Unique wing shape
If you often suffer from stiff necks and shoulders, Baton Sleep's Wing Pillow might be the one for you. Shaped to support your natural neck contour, this is great for those who are looking for a pillow for relieving neck stress.
Innovatively, this pillow provides an arm slot for side sleepers so that your arm will not be numb through the night. This also helps in ensuring better blood circulation!
Curious about the material that is used to make the pillow? The Baton Sleep Wing Pillow is made with non-toxic memory foam. The brand even has a showroom at Eunos for you to try out their pillows before deciding on your purchase!
| | |
| --- | --- |
| Address | 110 Eunos Ave 7, Level 2 Comfort Design Building, Singapore 409573 |
| Contact Information | +65 6747 4809 |
| Business Hours | Saturday to Thursday: 9 AM to 6 PM |
Highlights:
Memory foam
Cooling gel
Machine-washable
IKEA Singapore is a brand that requires close to no introduction. Most people usually head to IKEA to buy furniture such as shelves and tables. However, not many know that the brand carries bedroom essentials as well.
This ergonomic pillow comes with two types of comfort. There is a cushioning foam on one side and a cooling gel on the other. The memory foam cradles your head, neck and shoulders. It works to relieve pressure and tension. Besides, it maintains an even temperature and has small holes in the core, so air can circulate and wick away moisture.
On the other hand, the gel layer gives a cool, soothing sleep surface. Both the memory foam and the gel layer are made of the same material but have different densities, which give them different characteristics. This ergonomic pillow is suitable for all sleeping preferences and is easy to keep clean and fresh since you can machine wash the removable cover!
Address
IKEA Alexandra: 317 Alexandra Rd, Singapore 159965
IKEA Tampines: 60 Tampines North Drive 2, Singapore 528764
Contact Information
6786 6868
Business Hours
Sunday – Thursday: 10 AM to 10 PM
Friday – Saturday: 10 AM to 11 PM
Highlights:
Established since 1987
Affordable
Durable
Seahorse is a brand that many Singaporeans are familiar with when we think about our bedding needs. Their memory pillow is one of their bestselling products. It is made of high-quality and high-density memory foam that makes the pillow soft and comfortable.
In addition, it features a unique memory function that can contour its shape according to your head and neck to adapt to the various positions. This helps to promote deep sleep, which is what you need after hours of hard work. The pillow is also extremely durable and can fight against mites, mildew, as well as fungus.
Overall, the Sea Horse brand is an ideal choice for consumers looking for top-grade products with reasonable prices.
Highlights:
Made of natural organic latex
Eco-friendly
Washable
European Bedding carries a range of eco-friendly latex mattresses, ergonomic slatted bed bases, pillows, and sheets. The brand takes pride in its natural organic latex pillows that aims to make a great difference to the comfort and support you will get for a good night's sleep.
Their Heveya® pillows are made of 100% natural organic latex. This natural latex is tapped from organically-grown rubber trees free of pesticides and fertilizers and made without any springs, synthetic foams, or glue. It is encased in a removable and washable soft bamboo cover with organic cotton padding. The latex cores are also anti-allergy, dust mite- and mould-resistant. This means that you do not have to worry about hygiene and allergens.
Because of the natural latex layers, you get a pillow that is made for superior comfort and progressive support. This also allows your spine to be comforted in its natural alignment.
So if you are looking for the right pillow, head down to European Bedding's cosy showroom to test their products. They also have a 360-degree digital showroom that complements the physical shopping experience! Based on their years of experience and know-how, they are extremely confident they can pair you up with the correct pillow!
Address
32 Eng Hoon Street Singapore 169780
Contact Information
9628 9610
Business Hours
Monday – Friday: 9 AM – 6 PM
Saturday – Sunday: 10 AM – 7 PM
Highlights:
Soft silky touch
Superior thermal performance
Hypo-allergenic
King Koil's Micro-Gel Pillows are developed for exceptional comfort and support. Micro-Gel emulates the lightness and texture of natural down. This gives the pillow a soft silky touch.
It also has a superior thermal performance. Therefore, the pillows are breathable and are able to keep cool and fresh when in contact with the skin and through the night. The pillow is suitable for use by customers of all ages! In addition, it is hypo-allergenic and treated with Ultrafresh. Therefore, it prohibits the growth of dust mites, moulds, mildew and bacteria.
Moreover, their Micro-Gel Pillows are designed for unique sleepers. This pillow has the ability to conform to your sleep style. It is also ideal for those with spinal problems, as it serves great support and conforms to the body shape of different individuals.
Highlights:
Established since 1881
Produced in collaboration with orthopaedic surgeons
Good ergonomic support
Sealy Posturepedic is yet another long-running manufacturer renowned worldwide. Founded in 1881, the company started fabricating their Posturepedic bedding range in the 1950s. This range is specially made for individuals who have sleep problems due to poor posture.
Sealy collaborated with orthopaedic surgeons to produce mattresses that would aid people. They aim to give a good night's sleep while providing them with the support required for their bodies.
Their contoured memory foam pillow fits and adjusts to the shape of your neck. The firm pillow distributes weight evenly. This helps to relieve pressure and offers better support for sleepers with neck and shoulder aches.
However, if you tend to move around a lot, the Memory Foam pillow may not be suitable as it takes some time to mould into different shapes. The cover is also removable for easy washing.
Highlights:
Breathable
Cooling technology
Softer than memory foam
If memory foam is not something that you would like, Sealy Posturepedic has yet another great pillow for you.
It is specially designed with air holes to give air flow circulation and breathability for cooling comfort. This is suitable for Singapore's hot weather. The Latex Pillow moulds to the contours of your head and neck. Besides, this is much softer as compared to the Memory Foam pillow.
If you are still not sure which pillow is suitable for you, head down to any of their stores to test their range of pillows out!
Highlights:
European memory foam
100% hypoallergenic cotton shell
Extra Ventilated
The Mediflow Water Memory Foam Pillow features an ample layer of ventilated memory foam with high airflow pockets to regulate body temperature. The result is the most comfortable, therapeutic sleep designed to have you waking up rested and refreshed.
Made of a clinically proven water-based technology, the pillow provides superior comfort, improves the quality of sleep, and reduces neck pain.
In addition, the Water Pillow is completely adjustable. All you need have adjusted the firmness of your pillow by adding or removing an amount of water. Furthermore, you won't have an interrupted sleep thanks to the Waterbase, which maintains the support by adjusting to your head motions through the night.
| | |
| --- | --- |
| Address | NA |
| Contact Information | See here |
| Business Hours | NA |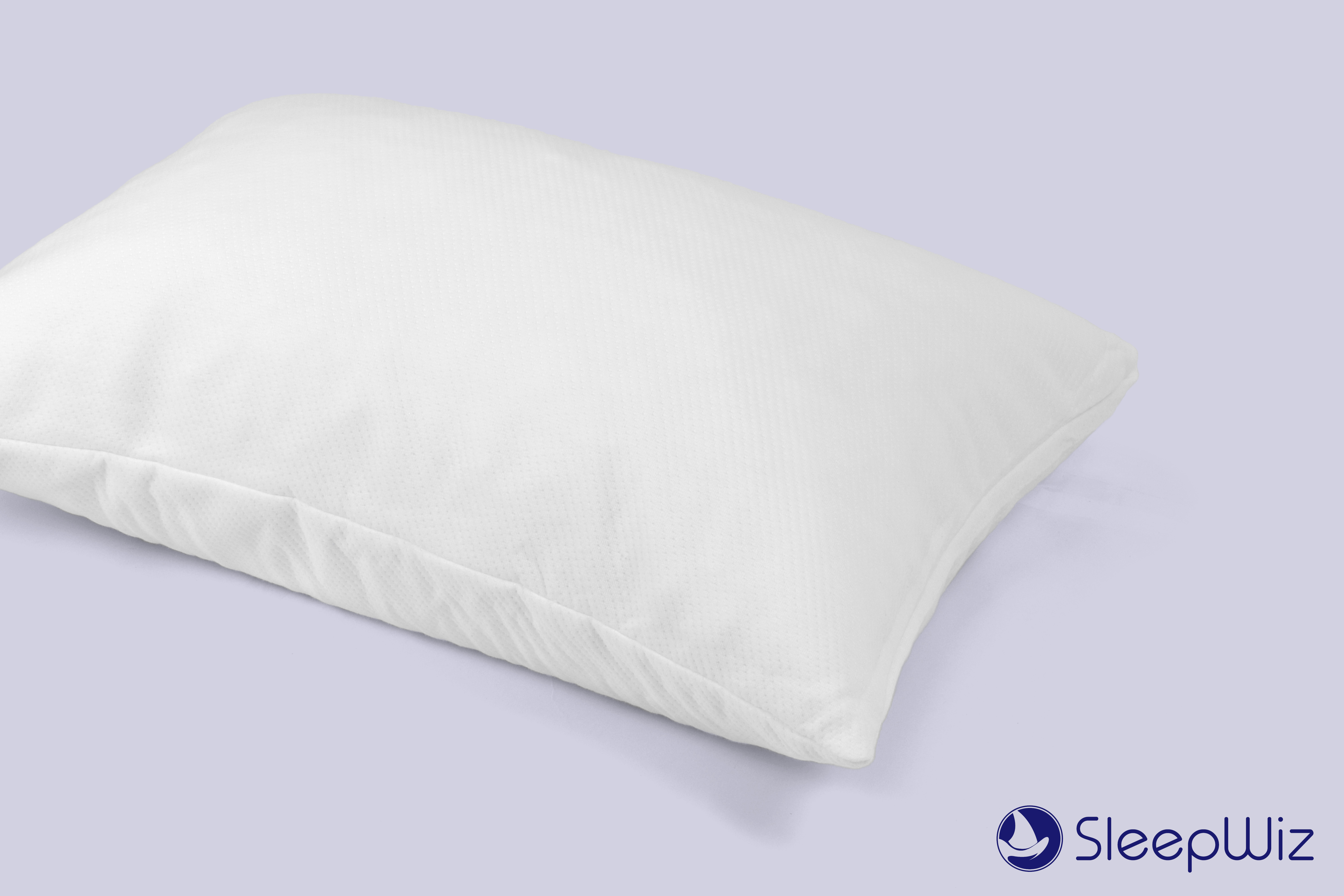 Highlights:
Special memory fluff
Durable
Adaptable
The Plushopedic™ Memory Fluff Pillow combines the adaptive support of memory foam and the plush comfort of a classic pillow. Unlike standard fibre-filled pillows, the Plushopedic™ pillow's viscoelastic memory fluff cushions your head and neck.
The pillow adapts to back-sleepers, side-sleepers, and combination-sleepers. It can also be fluffed to achieve your desired pillow loft and shape.
The outer pillow protector is made of natural bamboo lyocell, which serves as a barrier against secretions and dirt. It is also super-breathable, which allows airflow throughout the pillow. This is good in keeping you cool and fast asleep throughout the night.
Overall, this durable memory fluff pillow maintains volume and support for years and years and is definitely a great buy!
| | |
| --- | --- |
| Address | NA |
| Contact Information | 8464 8427 | hello@pillows.sg |
| Business Hours | 24 hours, daily |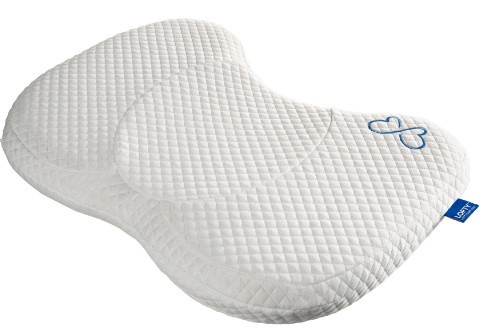 Highlights:
Free trial
Ergonomic memory foam
Adjustable heights
The Lofty Butterfly Pillow is a premium ergonomic memory foam pillow with adjustable heights. It is plush, cooling, and contours to the shape of your head and neck. Lofty gently cradles your head at exactly the right height to relax your neck and shoulders and allow proper spinal decompression.
The pillow also features multiple, ergonomically engineered sleep heights, so back and side sleepers can find the perfect level of support. In addition, Lofty's ultra-premium memory foam and quilted, hypoallergenic cover are designed to breathe, so you stay cool and comfortable all night
The team at Lofty is confident you will love Lofty! They offer you 111 nights to try it. If it is not everything you dreamed it to be, you can opt to send it back for a full refund.
| | |
| --- | --- |
| Address | NA |
| Contact Information | See here |
| Business Hours | 24 hours, daily |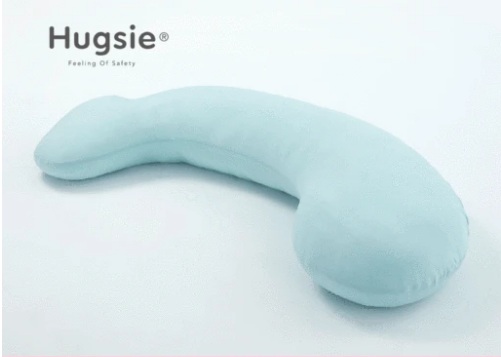 Highlights:
Multi-functional
100% polyester fiber
Recommended by obstetricians
This top pick is for pregnant mamas out there! Hugsie is a U-shaped multi-functional pillow that doubles as a head pillow, reading pillow, and a baby comforting pillow.
Creators of the Hugsie know how difficult it may be for expectant mothers to get quality sleep. Therefore, this made in Taiwan pillow will help you gain better control over the quality of your sleep, reduce restless nights, and achieve optimal comfort. In addition, the pillow is anti-mites, so you do not have to worry about mites!
| | |
| --- | --- |
| Address | NA |
| Contact Information | info@babynatureco.com |
| Business Hours | 24 hours, daily |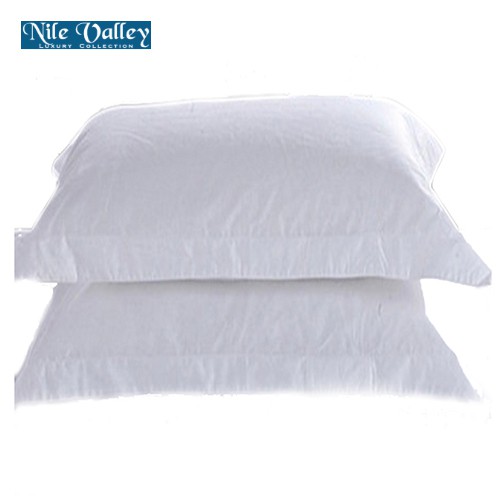 Highlights:
Established for over 27 years
Luxurious hotel quality
100% Cotton
Nile Valley's pillows are used in some famous hotels. The brand's Classic Collection has been established for well over 27 years and is now readily available for you to purchase to use at home.
This Nile Valley's pillow is a great option for those who love the luxurious feel of sleeping in a hotel. It features a hypoallergenic premium 100% Cotton fill for enhanced comfort and a 300 thread count fix cover made from ultra-soft and durable 100% Egyptian cotton.
This pillow is ideal for all sleep positions as it will adapt as you sleep. In addition, each pillow features a tight-weave Egyptian Cotton cover that helps eliminate mites and other allergens. The covers are also machine-washable, which makes it easy to keep clean and fresh!
Get in on shopee here!
Highlights:
Great for those with neck, shoulder, as back pains
Promotes spinal alignment
Maintains its shape through the night
The Posture Correction Curve Memory Pillow features a polyester inner sleeve and slow rebound memory foam pillow filler to help you achieve a night of perfect sleep. This pillow maintains its shape all through the night, so you don't have to worry about a flat pillow.
The Posture Correction Curve Memory Pillow promotes proper alignment of the spine
to relieve shoulder pain. With prolonged usage, the pillow deeply repairs the cervical spine, strengthens cervical support, and stabilizes your sleeping position.
This pillow is therefore great for those with neck fatigues, shoulder and back pain as it helps to relax the muscle of your neck and shoulders.
Get in on shopee here!
Highlights:
Hypo-Allergenic, Anti-Microbial, Anti-Dustmite
Eco-friendly
Washable
This top pick right here is a great choice for those who often get stiff necks. The Dunlopillo Organic Natural Latex Pillow Airflow Ergo is a contour shaped latex pillow with a special 2-zone design to support your head, neck and shoulder. This is good as it can help relieve any neck pain.
This pillow is great for those with frequent neck pains. Besides, it is also highly breathable with special cooling technology. This is definitely a great bonus for those in Singapore! Likewise, it is also a hypoallergenic pillow, making it a great option for people with allergies.
To top things up, this pillow is washable and eco-friendly!
Get in on shopee here!
Highlights:
Bamboo charcoal material
Cooling gel particles
Great for those with neck and shoulder aches
ETOZ pillows are made from natural anti-bacterial and humidity-regulating materials that are anti-dust mite and anti-fungal. This pillow can shape your unique sleeping postures so to comfortably support your neck and shoulders. Thus, this is perfect for those who experience neck aches and need good neck and shoulders support.
The bamboo charcoal material used in this pillow has a deodorizing ability and generates a range of positive health effects. There are health benefits such as relieving tension, stress, and anxiety for your restful sleep. In addition, the cooling gel particles help to dissipate heat to give you a more cool and restful sleep.
The ETOZ Pillow also comes with a removable and washable cover made of soft 100% bamboo cotton fiber!
Get in on shopee here!
Highlights:
Versatile dual thickness
Cool-to-touch
Washable case
Similar to the Bodyluv Addiction Pillow, the Full Wing Japan Pillow's centre cavity and cervical contour boost comfort and stability. Side and tummy sleepers will also love the built-in armrests on both sides of the pillow.
In addition, the pillow's versatile dual thickness allows you to adjust for a higher or lower head and neck support according to your preference. The high-curve end is 135mm thick, perfect for side sleepers. Meanwhile, the low-curve end is 85mm thick and better for back sleepers to maintain proper spine alignment.
The pillow is also made of antibacterial, anti dustmite memory foam and also comes with a cool-to-the-touch cover for extra ventilation.
This pillow also features a washable pillowcase in Tencel lyocell and Cool-Tech organic fabric that feels good against the skin coexistence of breathability, smoothness and cushioning. It is zippered and removable, so it is always washable and hygienic.
Get in on shopee here!
Highlights:
Hypo-allergenic
Great for neck pains
Good alternative to memory foam pillows
Many pillows on this list are memory foam pillows. But if you are not a fan of memory foam pillows you may consider feather pillows. They are fluffier and can be shaped easily according to your neck and posture. One of the best pillows for neck pain is the Goose Feather Pillow which is hypo-allergenic, anti-dust mite, antibacterial, and antifungal.
The pillow also features air pockets between the fillings which provide good ventilation and keep you cool. The Goose Feather Pillow is suitable for all sleeping positions and is one of the best pillows for neck pain!
Get in on shopee here!
Highlights:
Improves sleep apnea
Anti-snore
Great neck support
The Comax Natural Shoulder Pillow is made of 100% natural latex and is absolutely safe for the environment. The high density and rigidness of this pillow provide neck support and are great for those prone to neck aches.
Additionally, the Comax Natural Shoulder Pillow is designed with two extended corners that gently wrap around your neck and shoulder to provide stability and relieve pressure on the spine.
In addition, the pillow naturally supports the cervical spine to keep you airway open. This helps to improve anti-snore and sleep apnea and is therefore recommended for those who are troubled with these sleep problems!
Get in on shopee here!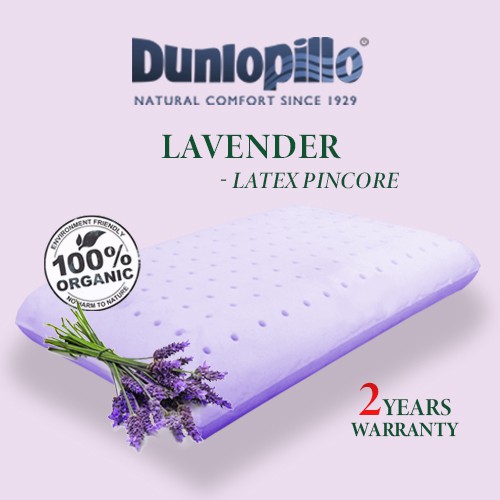 Highlights:
Lavender scent
Eco-friendly
Great for stiff necks
This washable and eco-friendly pillow is a great choice for those who often get stiff necks. The Dunlopillo LavenderErgo Pillow is a contour shaped latex pillow with a special 2-zone design that will support your head, neck and shoulder and help relieve any neck pain.
This pillow is not just great for those with frequent neck pains, but it is also highly breathable with special cooling technology. This is definitely a great bonus for those in Singapore! In addition, it is also a hypoallergenic pillow, which is a great option for people with allergies.
To top things up, this pillow gives off a soothing lavender fragrance for you to enjoy a peaceful and calming sleep after a long day of work!
Get in on shopee here!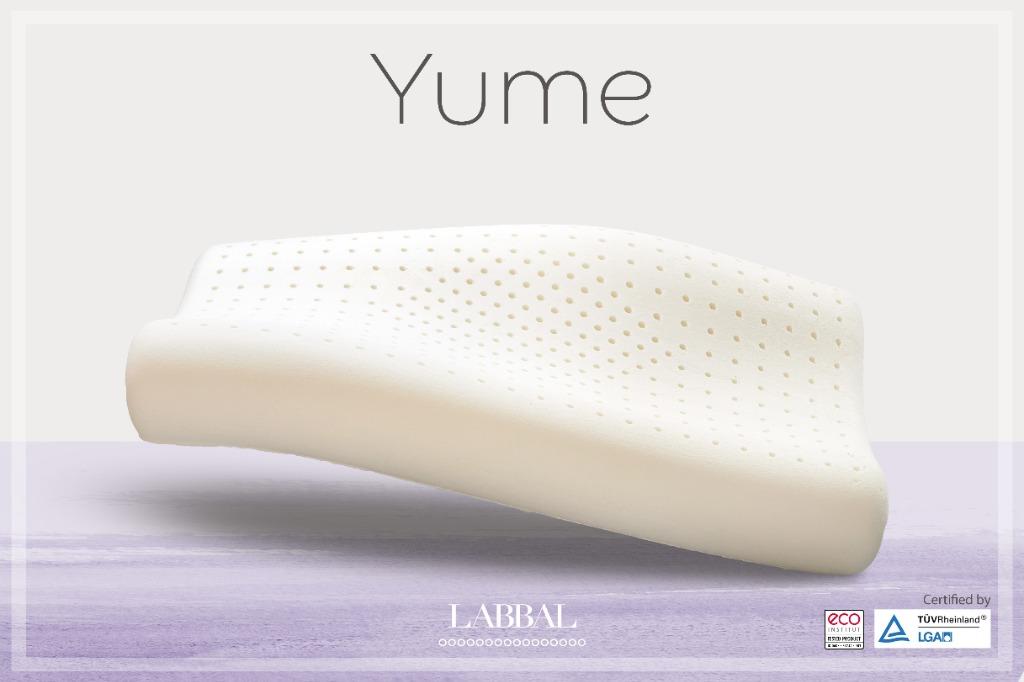 Highlights:
Ergonomic
Resistant to moisture
Insect-resistant
Yume Natural Latex Pillow is an ergonomic contour designed pillow that helps to align the spine by supporting the natural curves of your head, neck, and shoulders. The dual loft feature allows you to adjust the pillow based on your sleeping position. The lower loft is suitable for back sleepers, while the higher loft is fitted for side sleepers, those with larger frames, or who prefer a higher loft pillow.
Besides, the pillow is resistant to moisture and the build-up of moulds and mildew. It is also insect-resistant and will repel dust mites and bed bugs. Furthermore, the pillow has hypo-allergenic qualities and is therefore great with those who suffer from allergies!
Get in on shopee here!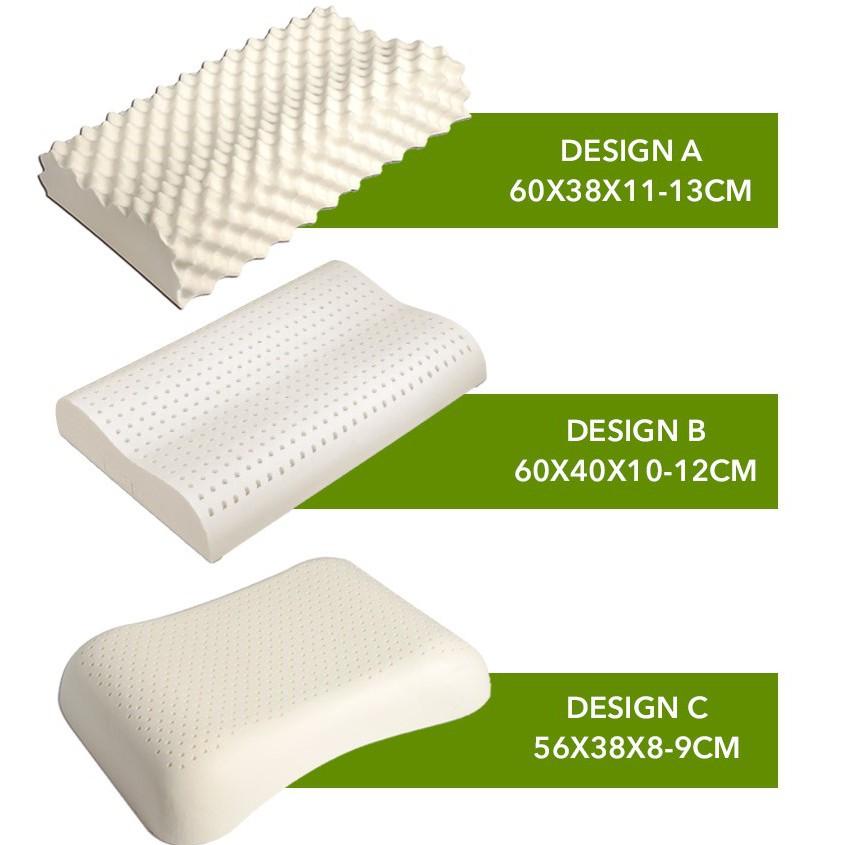 Highlights:
Cooling technology
Antimicrobial
Hypoallergenic
Second, on the list, we have the Amour 100% Natural Thai Latex Pillow. Latex is the 'white gold of Thailand'.
Their Amour Latex Pillow has just the right level of denseness, comfortably providing your head and neck with sufficient support without being too firm.
Furthermore, this natural Latex pillow consists of millions of interconnecting air cells that keep the pillow cool in Singapore's perpetual summer heat.
Worried about allergies? Don't worry, Amour Latex Pillow is hypoallergenic and antimicrobial. This makes it a great choice for those suffering from asthma and allergies.
In addition to these benefits, the Amour Latex Pillow is biodegradable, making it an environmentally friendly choice. Along with being sturdy enough to last 10 long years without deformation, it is hard to oversell this pillow.
| | |
| --- | --- |
| Address | 10 Tampines Central 1, #03-13, Singapore 529536 |
| Contact Information | +65 9182 6719 |
| Business Hours | 11 AM – 9 PM, Daily |
In A Nutshell
With your new pillow ready, you will need supporting items. You can maximise your quality of sleep with a mattress topper and a comfortable mattress or latex mattresses. Also, air quality is usually associated with sleep quality. To get good air quality, you can read more on our list of air purifiers and dehumidifiers.
While a good night sleep is important, you need to make sure to get some self-care! Treat yourself to our list of home massage services, massage chairs, foot massager brands, manicure salons, foot reflexology, and spa services for you to recharge with. Likewise, you can read more on our list of lash lift and lash perm salons, hair spa salons and waxing salon for some beauty sessions.
Though pillows are mainly associated with sleep, there are many other uses for them as well. For instance, gamers might consider pairing a good pillow to their gaming chairs to provide themselves with the much needed back support. Perhaps, it works well even if they would like to bring their pillow along to the next glamping trip.
With sleeping experts recommending that we get between 7 to 9 hours of sleep every night, we should not waste any precious time on bad pillows that keep us up at night. Let us be on our way to a good night's sleep with our best comfortable pillows in Singapore!
Emily Hopkins
I'm an accomplished and detail-driven content writer with copious experience in producing compelling, engaging and flawless content for a variety of blogs and websites for several years.
Related posts
Subscribe for newsletter
* You will receive the latest news and updates on Singapore's best trends!