14 Best Pie Delivery in Singapore To Satisfy Your Cravings
Joanne, 3 years ago
12 min

read
14539
Savory inside yet crunchy on the outside, the pie is great comfort food for us to indulge in. During special occasions, you would have tried your hands at baking your own pie at home.
However, it is not easy to make a delicious one unless you have spent time experimenting with your recipe. However, you can skip the hassle of making it yourself with freshly baked pies delivered right to your doorstep.
You can enjoy them in a variety of flavors here in Singapore! Whether you are thinking of getting pies to host some guests over at your home, or you are just craving some pie right now, below are the best 10 pie delivery services that deliver fast to you and piping hot!
Available every day of the year, The Gourmet Pie Company allows you to choose the most convenient day and time via their automated booking system. Besides, with a wide variety of pies available, they only use all-natural ingredients such as Butter, and there are no artificial colorings, flavorings, or preservatives. Also, they offer gluten-free options as well.
Their recipes are handed down for over 3 generations, which consists of Grandma's secret pastry recipe, Ma's Australian & English pie filling recipes, infused with their Asian & Singaporean recipes.
They offer free delivery for orders over $60, while delivery time is between 11am and 10pm.
Customer feedback:
Freshly made pies are the best! The best! Always thought delivery food will not be as nice as eating it at the place itself but I was wrong. It came warm and fresh. Ate 3 snack size pies at one go for lunch. Reasonably priced too! Highly recommended if you like pies!
| | |
| --- | --- |
| Address | NA |
| Contact Information | 9825 4559 |
| Business Hours | 24 hours, daily |
A famous group of restaurants with branches all over Singapore is Violet Oon. Famous for its gourmet Nyonya and Singaporean cuisines, this restaurant also serves signature dishes from all over Asia. All of their branches have a unique style and ambience to make it an enjoyable experience.
Their signature VO's shepherd pie features braised minced beef that is topped with rich mashed potatoes. This is ideal for those looking to satisfy your pie's cravings. Priced at $24, their famous shepherd pie is their all-day menu and comes with a flavorful side of their famed house salad.
Customer feedback:
Good Peranakan food and requires reservations. The queue is on average 20 min without reservations.

Food was alright. Serving sizes are small. Great ambience… Nice place to do a group hang out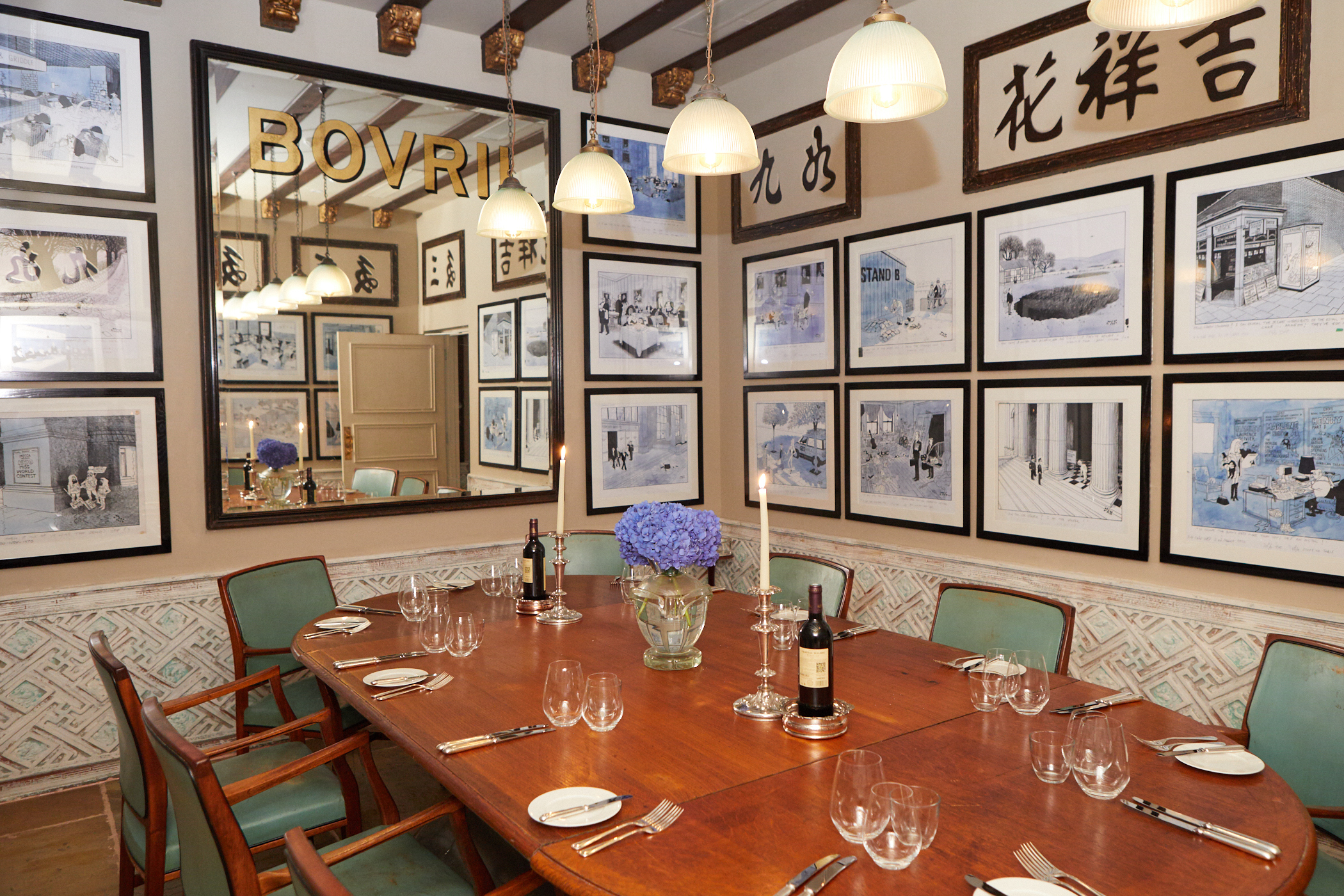 Opened in 2018, this hotel and restaurant started by world-renowned chef Marco-Pierre White serves English classic dishes like spit-roast chicken, egg custard tart, and strawberries and cream. Since shepherd's pies originate in England, it is only natural that they have the famous shepherd's pie included in their menu.
Filled with generous amounts of ground lamb and carrots, this version of shepherd's pie is topped with creamy golden mash potato. For shepherd's pie enthusiasts, heading over to this restaurant and enjoying a rich serving of the classic pie in a colonial English ambience is really something that you would love to experience.
Customer feedback:
Really like the atmosphere here. Can spend the whole day here and the service is really casual and friendly.
For example, the apple dessert. I just felt it was overly runny and had a microwaved feel to it. Same for the crème caramel. Super runny and just not my cup of tea. Didn't taste bad, but would have liked the dish somehow described or explained better to align expectations with the name of the dishes. The coffee was a letdown for me.
I didn't think the egg starter was special at all and was a little hard to eat. The foie starter tasted good and had great balance. Although they could have served it with more bread. Loved the Duck Orange and the mash to go with it was amazing.
| | |
| --- | --- |
| Address | 28 Mohamed Sultan Rd, Singapore 238972 |
| Contact Information | 6545 4055 |
| Business Hours | 11.30 AM to 10.30 PM, Daily |
Windowsill-pies have been obsessed with baking the best pies and tarts you can imagine in our little island. They inspire to create exciting new flavor pairings and to re-inventing the way you enjoy classic recipes.
This dessert pie specialty store is famous for its Morello cherry pie, made with hand cooked sour cherry jam that's stuffed in a buttery crust. Morello Cherry Pie is hand-cooked sticky cherry jam-filled with juicy Sour Cherries covered with a sugar-sanded butter cookie lattice.
An alternative popular option is their Toucan. It consists of tangy pineapple and yogurt curd, crunchy passionfruit seed glaze, and home-made muesli morsels. Thus, this is good for those looking for a sweet pie.
Customer feedback:
Love their pies. Lovely choice of flavor and taste excellent.
| | |
| --- | --- |
| Address | 28 Mohamed Sultan Rd, Singapore 23897217 Haji Ln, Singapore 189210 |
| Contact Information | 9772 5629 |
| Business Hours | 11 AM to 5 PM, Daily |
Shepherd's pie is a traditional English dish of mouth-watering minced meat topped with mashed potatoes that melt in your mouth, oven-baked till golden brown. The meat layer at the bottom is specifically stir-fried with onions, mixed vegetables, and herbs. The mashed potatoes on top are crispy on the outside and creamy on the inside.
The Sheperd's Pie is a Halal-certified shepherd's pie specialty store that has been established since 2007. Choose from a total of 8 different exciting flavors such as Classic Beef and Chicken, Black Pepper Beef and Chicken, Teriyaki Chicken, Rendang Beef, Veggie Lovers, as well as Lamb Special.
The brand delivers to most areas in Singapore. Have their pies delivered to your home, office or workplace, or even hotel for your staycation? You can also choose to pick up your order from their Bedok location and save on delivery charges!
Customer feedback:
Ordered a few classic beef shepherds pies for my family in various parts of Singapore. Very promptly delivered. Pies were hot and yummy upon arrival! Will definitely order again!
| | |
| --- | --- |
| Address | Blk 3015 Bedok North St 5 #06-05 Passenger, Lift, Lobby 2, 486350 |
| Contact Information | 6789 0707 |
| Business Hours | 11 AM to 6 PM, Daily |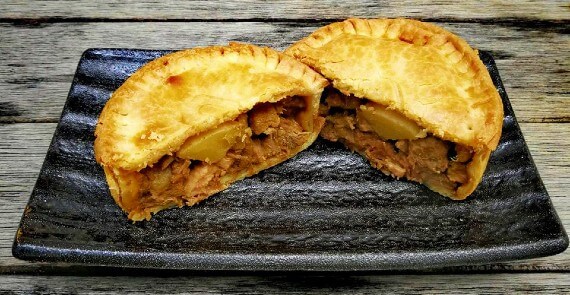 Though Kemono is known for serving Japanese roasted chicken, they also serve delicious and piping hot pies. You should try their Wagyu Beef Shabu Shabu Pie, Okinawa Stewed Duck Pie, and Lim Chee Guan Bak Kwa Pastry Pie. Besides, vegetarians can opt for their Cream Spinach Vegetable Pie.
The meat that is used for their pies are fresh and not frozen. Besides, they are from Halal-certified sources. Kemono's online food delivery system operates till 10 pm, making them the perfect choice if you have a late-night craving for pies!
Customer feedback:
The pies are delicious; fresh, tasty, beautifully prepared & delivered with a smile & a pleasant word. A wonderful treat – I recommend!
| | |
| --- | --- |
| Address | 171 Selegie Rd, #01-01, Singapore 188323 |
| Contact Information | 8600 5997 |
| Business Hours | 11 AM to 10 PM, Daily |
Balmoral Bakery is a traditional bakery located in Clementi. They have been serving classic treats like sponge cakes, doughnuts, custard puffs, and our hot favorite pies.
Serving chicken and beef pies for over 40 years, the filling of the pies is very generous. The chicken pie consists of mashed potatoes, carrots, peas, and chunky chicken pieces. The fillings are all packed into a buttery puff pastry.
The pies from Balmoral Bakery are available for delivery from 11 am to 7 pm daily.
Customer feedback:
The crust is flaky and tasty and the mince filling is generous. These are best eaten warm and I find myself craving this ever so often and luckily, my cravings are easily fulfilled.
| | |
| --- | --- |
| Address | 105 Clementi Street 12, #01-06, Singapore 120105 |
| Contact Information | 6779 2064 |
| Business Hours | 9 AM to 7.30 PM, Daily |
The Royals Café is a Halal Certified café that serves cakes, finger food, and main courses. Most importantly, they are popular for their pies.
They have a wide variety of pies for you to choose from, including a classic family-sized chicken mushroom pie as well as a family-sized classic beef or chicken shepherd's pie.
If you prefer a smaller portion, you can choose a single-serving mini chicken pie or beef or chicken shepherd's pie. Island-wide delivery is available for about $16 per location. For order and delivery inquiries, simply drop them an email!
Customer feedback:
We ordered six of the little pies and they were good. We especially liked the black pepper, while the chicken and mushroom and curry chicken were nice too.
Address
19 Upper East Coast Rd, Singapore 455209
Contact Information
8481 0080
Business Hours
Monday: 11 AM to 9 PM
Tuesday – Sunday: 9.30 AM to 9 PM
Simply Good Pies offer a wide range of pies such as classic pastry pies and mashed potato pies. They only use fresh ingredients for their pies.
Their meats are from the grass pastures of New Zealand, their fish is from the cleanest oceans of Alaska, and their artisan cheeses come from Great British dairy farms. They even make their own stocks and gelatine.
There are many flavors to choose from, such as their New Zealand Beef Cottage Pie, which features free-range beef with organic vegetables, as well as a New Zealand Land Shepherd's Pie. For vegans, Simply Good Pies even has a Vegan Rendang Pie.
They also have other snacks and ready-to-eat meals available. Simply drop them a message or email them for delivery options.
Customer feedback:
Ordered from simply good pies a few times now – our personal favourites are sausage rolls, steak and ale pie, and fish pie! Can taste the quality ingredients used! Absolutely recommend!
| | |
| --- | --- |
| Address | 1-09/10 Blk B Clarke Quay, 3 River Valley Rd, 179021 |
| Contact Information | 8814 3925 |
| Business Hours | 24 hours, daily |
Established in 2000, it is said that Don Pie's buttery and flaky pies are among the best pies in Singapore. Apparently, one taste of Don Pie's beautiful pies was all it took for the bank officer to approve the loan to start the shop.
They feature pies like Black Pepper Chicken Pie, Shepherd's Pie, Curry Chicken Pie, and more. Likewise, Don's chicken pies use only fresh ingredients. You can't go wrong with Singapore's favorite chicken pie.
Don Pie also serves up beautifully flavored cakes like Cheesecake, Chocolate Fudge Cake, Kueh Lapis, and more. Fill your hungry tummies now!
Customer feedback:
Don pie is my best choice comparing to other shops that sell pie too. Their family signature pie is one of the best. For those who love beef, I would recommend can try their shepherd's pie ?? Cheese lovers do try the baked cheesecake so yum yum ?
You don't have to worry about running out of food with Sasha's homemade meals, pies, and quiches. Likewise, their pies are created using high-quality and fresh ingredients that are sustainable.
In addition, their meat pies, like their Beef and Guinness Pie, are wrapped in a delicious homemade shortcrust pastry and packed full of delicious grass-fed beef from Australia. Their meat pies also contain double the amount of meat used by most pie producers! You will definitely get your money's worth.
All in all, Sasha's Fine Foods is a brand that ensures families across Singapore can enjoy healthy, additive-free meals and pies!
Customer feedback:
Best beef pie ever! loads of tasty meat and yet balanced with the buttery pastry. Fuss-free and no nasties. Absolutely amazing!
Address
6 Chin Bee Ave, #10-05, Singapore 619930
Contact Information
+65 6273 0752
Business Hours
Monday to Thursday: 8 AM to 9 PM
Friday to Saturday: 8 AM to 5 PM
Sunday: 9 AM to 5 PM
They are well known for serving western food, local delights, and pastries. With many outlets available, you can easily find one near you and satisfy your pie cravings. They have pies such as Pecan Pie, Apple Crumble Pie, and Blueberry Crumble Pie. Prices start from $28, making the pies extremely affordable options for customers like you.
Customer feedback:
Good pies and coffee. The dark cherry pie was crumbly and moist.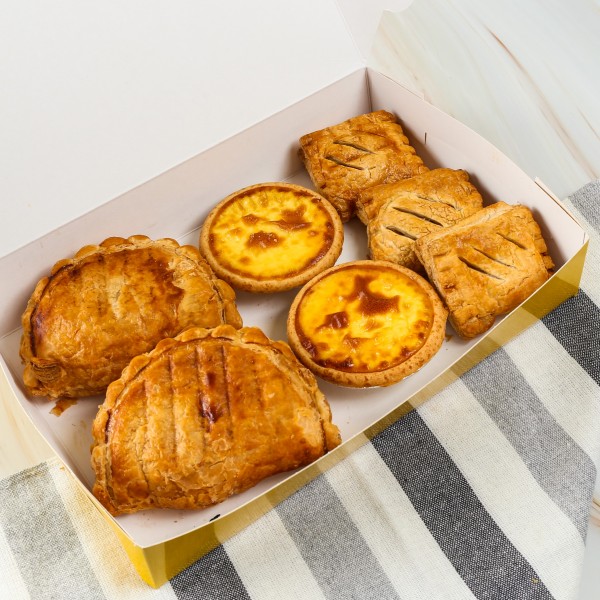 Kopi & Tarts is a new local Halal coffee concept by Mayson Bakery, where they combine coffee with their freshly baked pies, tarts, and pastries. They aim to delight patrons with sweet and savory elements.
Apart from their Kopi and Tarts, they also offer their signature pastry line-up, a concise range of pies, cakes, toasts, as well as main dishes. Their best-selling mini chicken pie is a popular favorite among their customers. Simple order them in a Platter Box of 6 or 12 and share the joy with your loved ones!
Customer feedback:
The chicken pie was great and staff was great and kind!
Piety Bakery is a home-based business, specializing in savory pies. Their pies use high-quality ingredients and are freshly baked every day.
For those who are missing Mrs. Yip's Signature Chicken Pies, Steak & Mushroom Pies, and Curry Puffs, you can now find their entire Pie & Puff menu online. So, if you are looking for tasty and affordable pies in Singapore, you have got to try Piety Bakery's pies!
Customer feedback:
Awesome pies… The chicken pie is our favorite. Apple pie has a distinct aftertaste flavor of cinnamon. Love the subtleties of heart made pastries
| | |
| --- | --- |
| Address | NA |
| Contact Information | +65 8276 8827 |
| Business Hours | 11 AM to 5 PM, Daily |
To Conclude
Whether you prefer a pie with chicken, beef, or vegetables, the pie delivery services featured in this article have got you covered. And, do you know what goes well with Shepherd's Pie? Personally, I think pizzas are the best companions when serving out Shepherd's pies. To find out more, you can read on our list of pizza delivery brands for more options.
To complete your meal, you will need a cup of beverage. Whether it is Tea, Coffee, or Honey, we have got you covered. Here you can find out more from our list of Tea brands, Manuka Honey, and finally, our list of instant coffee brands to pair your Shepherd's Pies with.
If you are interested in other cuisines that provide delivery services, you can read more from our article on places that does sushi delivery. Likewise, we also have a list of steamboat delivery for you to enjoy at the comfort of your home.
Related posts
Subscribe for newsletter
* You will receive the latest news and updates on Singapore's best trends!