10 Best Photoshoot Ideas To Keep the Gram Alive At Home [2022]
Awais S., 3 years ago
8 min

read
3064
It can be hard to be creative when you are locked at home. Also, the mind can be clingy at times and you find it hard to come up with new photography ideas to keep your social media platforms buzzing. Especially the Instagramers out there are finding this COVID period difficult to be creative and keep their Instagram active. But the main characteristic of a photographer is that he can click photos in any situation despite the location.
You can click great snaps at home if you have creative ideas. Don't worry if you are short of them. Because we have shortlisted the 10 best home photoshoot ideas for you to keep you busy and working.
Home Photography Skills
Home photography is an essential photographer's skills that can depict the versatility of his art and work. It is generally regarded that home photography cannot be done without a professional camera, but it is quite possible with a mobile camera with an adequate light source and some funky backgrounds. The difficulty of home photography is just a misconception and some brilliant ideas and good light sources can help in taking photographs of the same quality at home as in an outdoor shoot.
Given the COVID situation, most of you would be at home short of ideas to keep your Instagram up to date. But don't worry The Best In Singapore has got your back. Below listed are the top 10 ideas for a home photoshoot:
1. Flat Lays
Main Steps
Arrange the accessories for a flat lay
Choose a good surface as the background
Adjust the lights
Clamp the phone/camera in some tripod
How to shoot?
You might have seen a lot of flat-lay in your Instagram feed and honestly, it is not difficult at all to shoot a flat lay. In the quarantine period, you can easily shoot a flat layout in your home with normal household items. Just select a suitable flat surface in your home. It can be anything from a kitchen shelf to a carpeted floor or a wooden desk. Once the background is selected, arrange the items in a pattern. Don't worry, these items can be random stationery items, electronic items, camera kit, etc. And don't forget the first step of photography; adequate lighting. Make sure to check the light arrangements and it is better to click the photo using some clamping device.
2. Portraits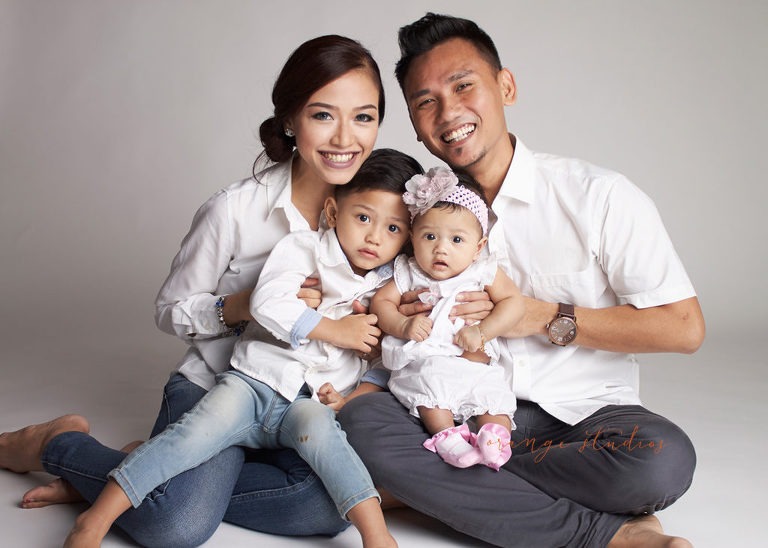 Main Steps
Selection of appropriate place
Choosing the type of portrait photography
Light check
Selection of poses
How to shoot?
Clicking portraits is another awesome idea that could light up your Instagram profile. You can click the portraits of yourself, your friends, or even a pet. Portraits are mostly about poses and an appropriate place. An appropriate place at home can be a dull or bright room, mirrors, windows, or any other place at your home. Select an appropriate pose according to the requirements and click the photo. You can choose your pet to click or can request a friend or family member to be part of your photoshoot. You might be thinking that no studio lights or any other flashing light are not available at home. But random home lights along with mobile flash is enough to take an awesome portrait click.
3. Window Clicks
Main Steps
Choose the window giving the best views
Adjust the ISO and colors
Select different parts of the day for photography
How to shoot?
Stuck at home with a blank mind? How about clicking the mesmerizing views of the day from your window. It might sound depressing and lonely but believe that window clicks can give an aesthetic touch to your Instagram account. Window clicks themselves give you the freedom to work with light, colors, exposure, and other camera settings. Try clicking the sun from the window or focus the window on those rainy days. You can also create an animation of the day by clicking the same video in different parts of the day. A photo compilation with soft music in the background will give you the Instagram content you are looking for.
4. String Lights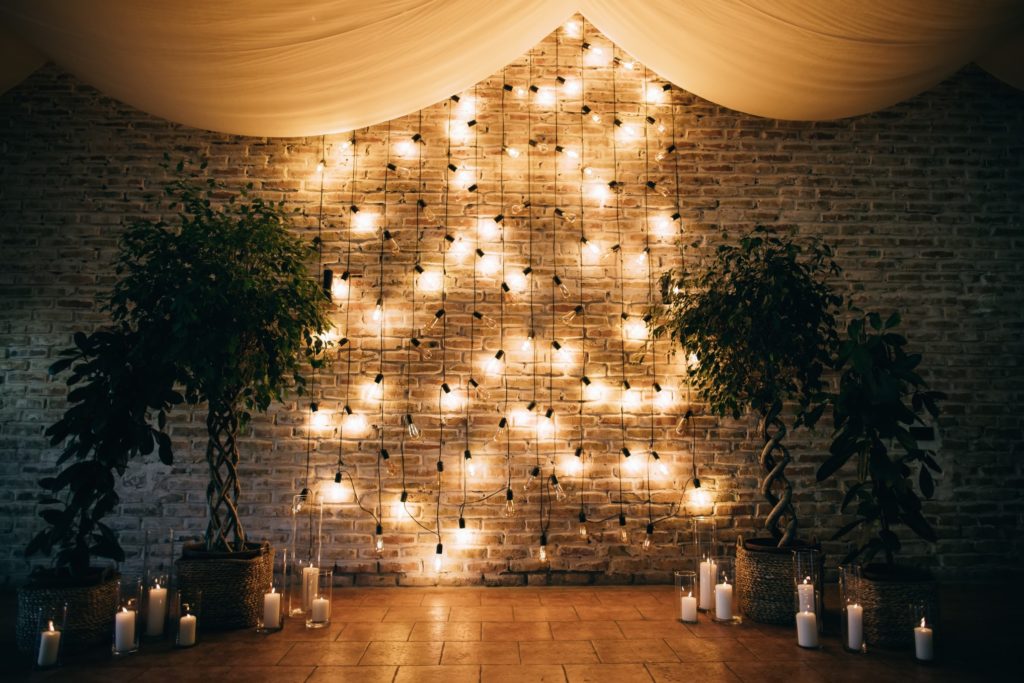 Main Steps
The positioning of string lights
Selection of background
Camera settings to focus the subject or lights
How to shoot?
Most of you would have seen those string lights or fairy lights whatever you like to call those small lights. But have you ever observed the magical cozy environment created by those lights? These string lights are used to increase the aesthetics of the room or office. But very few people know the usage of these lights in photography. Indoor photoshoot with these lights in the background gives an aesthetic touch to your photography. Just hang them back in the background or let the subject come near the lights and click the photo. You can also use them in a jar to give the firefly effect in your photos. There are many ways to click photos with string lights all depending upon your imagination and photography skills.
5. Projectors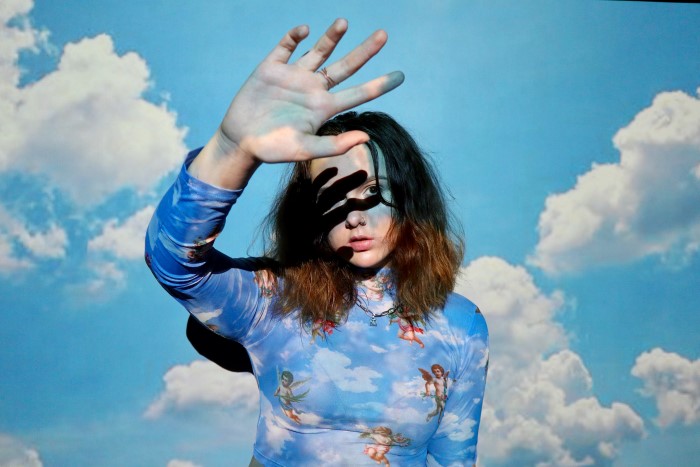 Main Steps
Selection of appropriate projector
Setting the camera adjustments for dark light photography
Using an appropriate background
Setting the subject's position
How to shoot?
Projectors work in dark light creating the animations on the plain walls. You can use them for dark light photography as well. The party projectors are readily available in markets these days that can create different types of patterns on the wall to give a gloomy effect. Just select the position of your subject according to the animations and click those mesmerizing photos for your Instagram account. Be sure to choose the dark mode settings for your camera for the best results.
6. Still Life Photography
Main Steps
Selection of appropriate lightening
A background can add to the betterment of results
Selection of portrait or landscape modes
Selection of wide-angle lens device
How to shoot?
Another preferred option in indoor photography is still life photography. And random house accessories best serve the purpose when it comes to this particular photo. Randomly arranged papers, books, stationery items, or even a flower vase can do the trick. A background can help in focusing the subject in a better way and some extra light can add to the purpose of this photography. Just make sure you've got a device with a wide-angle lens either a DSLR or a mobile phone to get the best results.
7. Candid Moments
Main Steps
Don't think too much just click
Use the burst mode
Blend in the mood
Make sure that the click looks like a candid one
How to shoot?
Trapped at home, you can lose track of time. The moments may seem to be blurry at the moment but these moments will become a memory if the photographs are taken. And candid photography is another good option for an indoor photoshoot. Just pick up the camera, turn the burst mode on and take random clicks of you, your family members, and pets to make a memory. You can upload the better ones on your Instagram, else keep them stored in any device for future nostalgia.
8. Lamps and Lanterns
Main Steps
Keep the lamp/lantern closer to face
Adjust the color levels
Prefer shooting at night or block the sunlight
How to Shoot?
Lamps and lanterns are the most readily available accessory at home. These can create a soft golden light that can appeal to eyes. Try shooting a photo with these lanterns or lamps in dark or minimum light conditions. Bring the lantern closest to the subject's face and click the photo adjusting the color temperatures. Other color adjustments can be done in editing after the click. This will definitely be once of the best ideas for home photoshoot.
9. Minimalism
Main Steps
Keep the things basic and simple
Pick a single object as the subject of photography
Leave a lot of negative space in the photos
How to shoot?
Minimalism involves a lot of negative space and keeping things basic and simple. Select a simple and elegant background and adjust the subject accordingly. Leave a lot of space around the subject and click the photograph. Minimalism is a great art and depicts the elegance of your photography.
10. Mirrors and Reflections
Main Steps
Selection of natural light or light closer to natural light
Selection of mirrors or bowls of water for shadow
Color temperature settings
How to shoot?
Mirrors or screens can be a great source of reflection. The images with reflections can create a pleasing effect on the viewer's eyes. And there are a lot of ways to create those reflections if you don't own a mirror. Just select the appropriate light source, subject, and reflection source and click the photos.
Photography is a great hobby and being trapped at home doesn't mean that you cannot shoot photos. There are many indoor photography techniques that can result in even better clicks as compared to an outdoor photoshoot. We have shortlisted the 10 best ideas for a home photoshoot above for you. Select one according to the availability of equipment and your skills to click the mesmerizing photos. So, your Instagram won't be inactive for long after the selection of appropriate indoor settings and options. And the best part about these indoor photography methods is that you can shoot photos with your phone even if you don't own a professional camera.
Related topic: 8 Best Virtual Date Ideas for Couples in Singapore
Awais S.
Lover of Stuff, Thinker of Things, Generally semi Well-behaved but Possibly Lying. Writer, Poet, and a Social Media Activist.
Related posts
Subscribe for newsletter
* You will receive the latest news and updates on Singapore's best trends!