Best 10 Online Payment Gateways in Singapore
Hopkins, 1 month ago
11 min

read
211
Online payment gateways enable quick transactions between your clients and your business. It is essential in offering a memorable and hustle-free e-commerce experience. Your customers can pay by use of a credit card to your business.
Choosing the best online payment is one of the most challenging decisions to make as a business. However, online payment gateways need to be reliable, have features that prevent fraud hence ensuring safety.
You also need to consider the cost of the online payment gateway and whether it supports recurring payments. With the right kind of online payment gateway, your online business is easier to manage.
Factors for considerations
The needs of every businesses is very different and unique. Here, let us look at some key factors to consider while selecting a suitable gateway.
i) Budget and Cost involved
Budget allocated for setting up a payment gateway will usually depend on how often transactions are being handled by the gateway in a month.
There are 3 kinds of costs that is commonly involved while choosing a gateway: Set-up cost, Recurring charges and Others.
Set-up cost – This is a one-time starting fee to integrate payment gateways with the business and to secure a merchant account.
Recurring charges – Businesses need to consider how much money will be spent a month to maintain and run the gateway services. For instance, there are gateways that charges for service fee or a flat fee each transaction, meaning it will take costs to support the gateways.
Other costs – Others will be such as Refunds and Charge backs. There will definitely be times transactions will need to be reversed.
ii) Security Features
This hold the most importance since the rise of online scams. Customers should feel secure to make payments via the gateway you have chosen for your business. To summarise this, the gateway you choose will impact on your company's brand value and customer's trust in an event where there is a weak security.
Security features to consider includes data encryption to CVV verification, storage and data mangement.
iii) Payment Options
While most transactions are usually done using debit and credit cards, the rise in technology is making it simpler as time passes.
For instance, there are gateways that provides easy checkout features such as using passwords instead of having to enter all your card details and billing information every time you pay.
Also, it is important to provide customers with an extensive payment options. For instance, there is a rise in customers using WeChat pay or Alipay.
iiii) Traffic Scalability
There are instances when websites crashes when traffic is unusually high. This can happen when there is a sudden rush of buyers making payments. Thus, it is important for payment gateway to support high-volume traffic.
With these factors, here is a list of the Best 10 Online Payment Gateways in Singapore.
Liquid gateway is one of the most flexible payment options in Singapore. It offers reliable, convenient, and fast payment solutions to all industries such as retail stores, websites, start-ups, large companies, and applications.
Like other platforms, it accepts credit card and debit cards. You will also enjoy some fully integrated business payments under one roof for your customers and business. Your customer's card information is secured from potential attacks and fraud.
Liquid Gateway offers cheaper rates because they don't make you pay for functions you'll not need, and will never use.
Other features of liquid Gateway include:
Just a one time start up fee of $300 per terminal
No hidden fees: No set-up or additional monthly charges
Allows recurring and one-time payment
Allows batch processing on large transactions.
Integration is easy with a well-designed API. It has a pre-built integration for business platforms such as Shopify, woo commerce, Magento, square space, Big-commerce, and wix.com.
The transaction fees are 2.9 % payment on the card plus $+ 0.50 processing fee—a 2% on WeChat pay and Alipay plus $0.08 processing fees. A 1% dynamic currency conversion rate applies.
Hoolah is one of the best online payment gateways in Singapore that offers to buy now and paying later to customers. Customers have a choice of paying for goods over a few months at an interest-free repayment schedule. You get to enjoy a hustle free payment for bulk orders. Customers also get the advantage of having Hoolah check out stores that offer flexible repayment schedules. The buyers do not incur any additional hidden charges on their part.
Hoolah is ideal for clients who may not qualify for bank loans to but pricey items. Merchants get an upfront payment as Hoolah collects money from buyers.
Other key features of Hoolah include:
Offers interest-free repayment schedule
Integration of E-commerce such as Shopify, Magento, PrestaShop, and WooCommerce
Transactional fees are not applicable
Payment is through debit cards or credit cards.
PayPal is a renowned worldwide payment gateway. A business can integrate with e-commerce platforms such as Woo-commerce and Shopify. It has options such as the PayPal standard and PayPal standard.
PayPal offers both recurring and one-time payment options to customers. A customer needs to create a profile and request payment for payment. PayPal automatically makes the payment billing with dates and amounts.
Other features of PayPal include:
There is a payment transaction fee of 3.9 % that applies to sales.
Setting up a PayPal account is free of charge.
Accepts payments via American Express, Diner's Club, Visa, MasterCard, and Discover
A business can integrate into your E-Commerce stores.
Customers can check out without a PayPal account.
On-Form payment is available. This feature is available on PayPal express, which creates trust for your brand and leads to high conversion rates.

SmoovPay is among the best online payment gateways in Singapore. The payment platform offers affordable rates for Singaporean Shoppers. Like other payment Gateways, it accepts payments through MasterCard and Visa.
The site offers on-form payment. Here, your customers will be redirected to a page by the use of a one-time password. It creates loyalty and trust with customers, which produces high conversion rates for your products.
Integration is rapid and comfortable, with available plugins and customized tools. Once you create a payment link, a payment button automatically generates a signature which protects any data exchange between you and your customers
Other Features of SmoovPay include:
The transaction fee is 2.9 percent of the total sales. There is an additional $ 0.25 fixed fee on transactions.
Setting up an account is free of charge, and there are no monthly fees.
Stripe is one of the best new online payment Gateways in Singapore. It is unique in Singapore's businesses since its launch in 2016. You will enjoy the reliability, flexibility, and fast payment method. Stripe is highly relevant to start-ups as well as smaller businesses.
Like other online payment Gateways, Stripe accepts Discover, American Express, JCB, Bitcoin, Diners Club Cards, and MasterCard
Other key features of Stripe include:
Transaction fees apply. It charges 3.4% of the total sales amount with an additional $0.50 fixed transaction fee.
Setting up an account is free, and there are no monthly fees.
On form payment option is available. On form payment allows you to craft your payment and check-out preference.
It is effortless to integrate this payment method with your E-Commerce Store
It allows recurring payment options as well as one-time payment options
Braintree is partners with PayPal. It is different from PayPal since it allows you to customize your account to suit preferred customer experience.
Braintree has two types of integration, which are primary or advanced. Essential integration is straightforward and quick to set up and integrates with your website. It is not possible to customize. The advanced option offers a user-friendly, flexible, and sophisticated customization with API. Paid plugins that allow easy integration for Woocommerce users increase conversion rates.
Like other online payment integrations, it accepts the following payment options, visa, PayPal, Maestro, Apple pay, Android Pay, JCB, Discover, Maestro card, and Diners Club
Other Features of Braintree include:
On-form payments are available, which can be customized so that you have your preferred payment page.
It offers both recurring payments and one-time payment options.
The transaction fees are 3.4% of your total sales plus additional fixed costs of $0.50
It is free to set up an account, and there are no monthly fees.
HitPay is one of the fastest growing online payment gateways for Singapore's population. It has the unique feature of offering more payment options that are local such as HitPay, PayNow. The payment methods give the tour store a different payment option.
With HitPay, your business can accept payments via e-wallets such as WeChat Pay and AliPay. You will be amazed by its competitive rates compared to other payment gateways. If your business is multi-channel or a small store selling online, HitPay is the best Payment Gateway for you.
Other features of HitPay include:
Transaction fee 0.80 % with an additional $0.30 on Pay Now, S$0.50 on international sales, and s$0.60 on domestic sales and $ S$0.35 on AliPay and WeChat Pay apply.
You can easily integrate your E-commerce stores such as WooCommerce, Shopify, PrestaShop, Magento, and Wix.
It accepts payments through credit cards, debit cards, AliPay, PayNow, and WeChat Pay.
DBS PayLah is a popular best online payment gateway in Singapore. It is a DBS-linked kind of wallet that allows users to make payments to sellers whose stores PayLah!
Customers can make payments quickly and conveniently using PayLah, whereby they debit money from their registered DBS accounts. Sellers who want to reach many clients need to look no further than PayLah. It is because DBS is a leading bank brand in Singapore. Merchants also increase their online ave store's trust, reduce the payment hustle, and increase their conversion rates.
Other key features of DBS PayLah include:
A transaction fee is 3.00 % on credit cards and debit cards with a 2.00-4.00% on instalment payment schedules.
The accepted payment plans are credit cards, debit cards, and PayLah.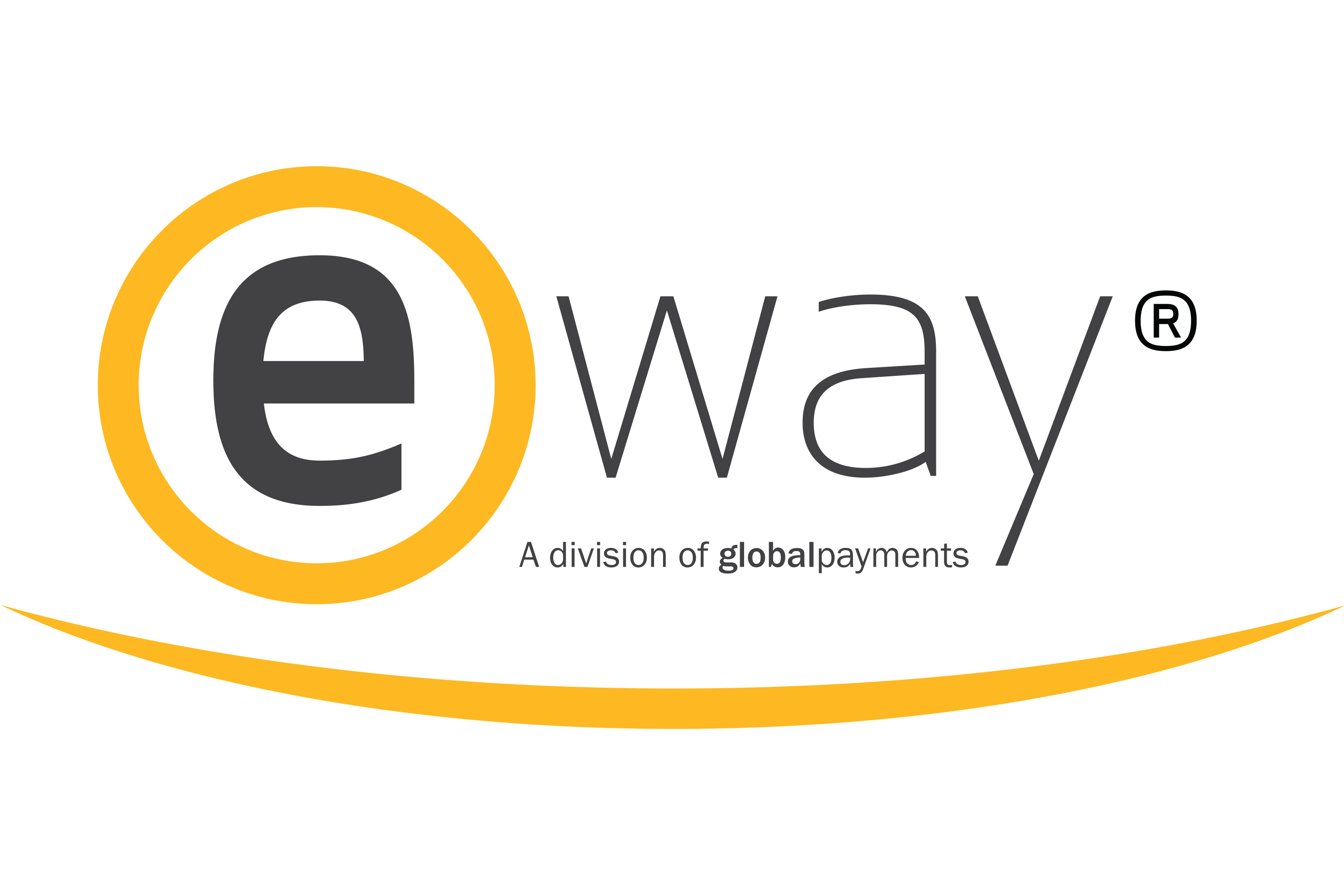 eWay is among the best online payment gateways in Singapore. It helps you accept payments via debit cards, AMEX, JCB, MasterCard, and credit cards. Another advantage you get by using eWays is that it has a wide range of integration options such as the open-source e-commerce CMS. Therefore, it becomes easy for online stores to quickly integrate their stores, leading to high conversion rates.
Setting up an account on eWay is easy. There is an account manager to help with the setup process. The payment gateway allows you to set your preferred banking partner, and it links you to the ideal shopping partners. Customer card data is secure with reliable software.
Other features of eWay include:
A transaction fee of 3.4 % with an additional S$0.50 applies.
It allows integration of E-commerce stores such as OpenCart, Prestashop, Virtuemart, and Magento.
eNETS is among the best leading online payment gateways for Singaporeans. It is one of the most comprehensive online payment platforms since they accept payments through debit cards and credit cards. It's the only online Gateway that accepts direct debit. The card can: used to make payments overseas as well.
Merchants whose businesses need direct debit will find eNETS useful since it is the only payment gateway that supports this payment.
Other Features of eNETS include
The transaction fee is 3.4%, with an additional fee of $0.50
Integration is easy with bilingual customer care support.
It has 3D secure, verified by Visa, American Express Safe key, and MasterCard Secure Code.
Transit payments are available by using Flash Pay card payment for shopping and travel needs.
NETS Tap allows customers to top-up and pays for transport on trains and buses.
Choosing the best online payment gateway in Singapore is what will boost your online business. It makes customers enjoy reliable service, trust your business as you want customer loyalty.
Online payment gateways are not similar. You need to select one that is ideal for your business. Its features should be user friendly and ensure secure customer information. While low payment gateways may seem the best, you need to look at the features it offers and if it makes your business stand out.
Here are some related articles that might help in your business:
Hopkins
I'm an accomplished and detail-driven content writer with copious experience in producing compelling, engaging and flawless content for a variety of blogs and websites for several years.
Related posts
Subscribe for newsletter
* You will receive the latest news and updates on Singapore's best trends!
Trending Posts