10 Best Part-Time Maid Agencies in Singapore [2022]
Emily Hopkins, 3 years ago
8 min

read
2878
Is your house big and always messy? Do you struggle to maintain neatness and order in office or home but you are always busy? You don't need to panic. Part-time cleaner service providers in Singapore can leave your messy place more habitable.
Once you hire part-time cleaner services, you get more benefits than hiring a full-time cleaner. Your cleaning expenditure will greatly reduce by hiring part-time cleaner services. If you don't like the services you get, you can always change services. Another advantage of part-time cleaner services is that you only hire cleaners when you need them.
If you are looking for paramount part-time cleaning services, read on and get to know the best ten part-time cleaner services in Singapore.
Helpling is a popular global cleaning service that offers its services in Singapore. Their services include wiping, rubbish disposal, oven cleaning, fridge cleaning, ironing, interior cleaning of windows, wiping, and vacuuming.
With its app and website, you have the convenience of booking a cleaner in the comfort of your home. The online platform has been operational since 2015 and the busy working population is happy with the service.
You can make a weekly, monthly of a minimum of three months schedule before you pay for the service and pay SGD20/hr as the minimum payment per hour for every recurring service. Besides, you enjoy excellent customer service with an unlimited option to change cleaners if you are not satisfied.
If you need a one-time cleaning service, the charges are SGD35/hr. Rescheduling and cancelling are also free within 48-hours. If you need more cleaning services on weekends, you pay an additional fee of SGD10 in order to get cleaning services on weekends. The customer supplies all the cleaning material.
Highlights:
Affordable prices
Reliable and swift services
A wide range of services
Online booking making it very convenient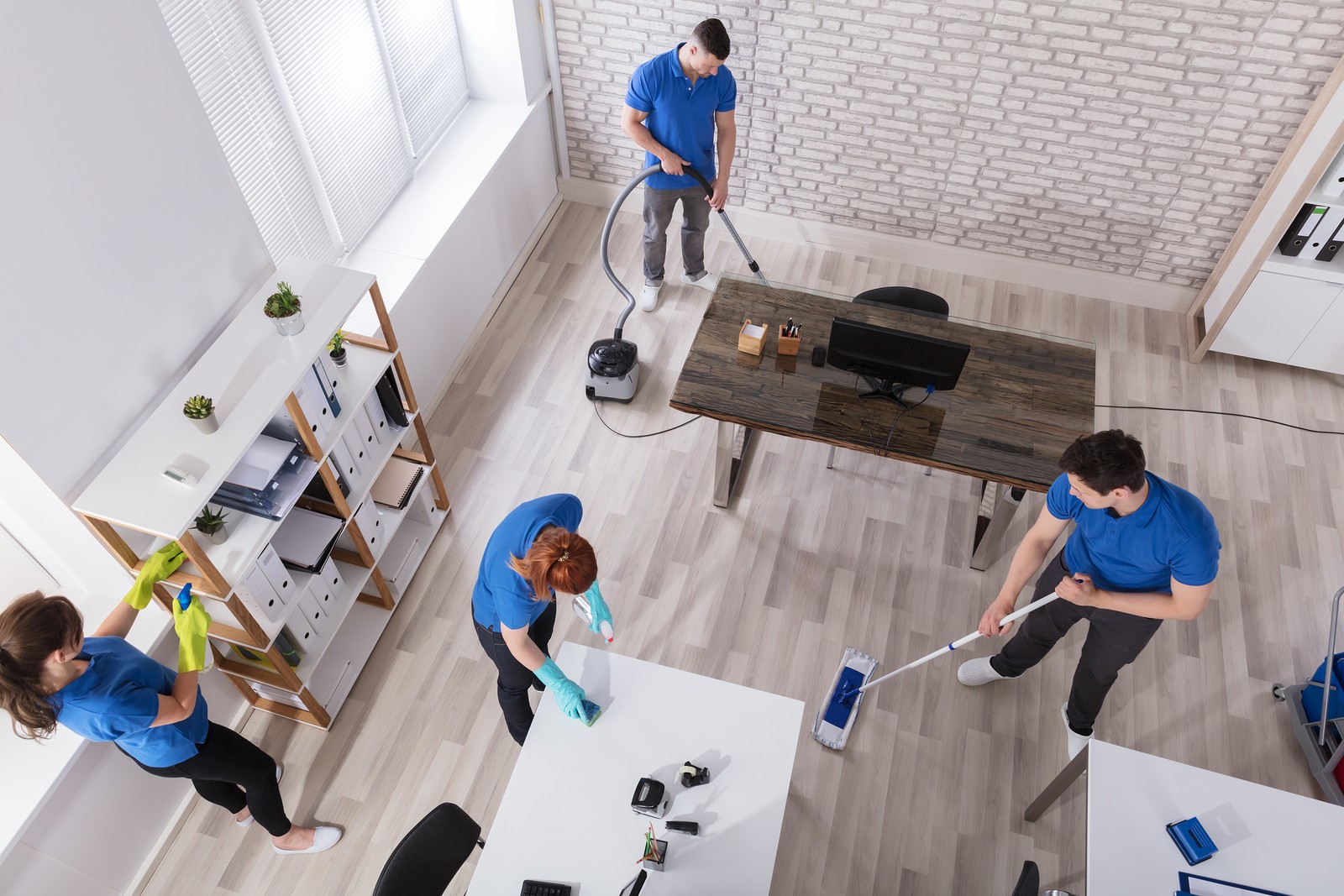 KMAC International is one of the brands that offer both corporate and residential cleaning services. It has set itself apart in the cleaning industry by offering personalized and modern cleaning services. Their team of dedicated and well-trained employees, ensure that you get holistic and comprehensive cleaning solutions.
KMAC aims to understand and customizes the part-time service hence meets the individual needs of each customer. It customizes a solution from the variety of services they offer.
Highlights:
Office cleaning
Hotel cleaning
Residential cleaning
Church cleaning
Commercial cleaning among other cleaning services.
The services can be paid on a one-off arrangement, weekly or monthly. Besides, you will love their eco-friendly cleaning services that comply with the Go-Green campaign. You are, therefore, assured of quality cleaning from the best brand in Singapore
Mopsquad offers cleaning solutions that are specific to your needs. They offer efficient and reliable cleaning solutions that are fully customized.
Highlights:
Home cleaning
Showroom maintenance,
Tile and stone cleaning,
Carpet cleaning,
Dry cleaning
Laundry and home cleaning.
Before you get a cleaner, there is a very strict evaluation that aims to look into your specific need. You will get a cost-effective price quote that meets your specific need. Like other cleaning services, you can also have a one-time arrangement, weekly or monthly payment plan,
After professionals clean your premises, their supervisor will inspect the work to ensure the work is well done as per your expectations.
With close to a decade of experience in cleaning, Part-time Maid Singapore offers exceptional cleaning services in Singapore.
Highlights:
Domestic help
Spring cleaning
Air conditioning
Carpet cleaning
Part-Time Maid Singapore has highly trained and professional cleaners that can turn any dirty surface into a clean, sparkling, and habitable environment.
Their pricing starts at SGD 359. The cleaning service can be offered weekly for 3 hours thus making a total of four thorough cleaning sessions. Your premises will no doubt maintain their sparkle with those cleaning sessions. Their cleaning solutions and tools are safe and also ecologically friendly to use.
With a variety of uniquely tailored solutions, Part-Time Maid Singapore is among the reliable cleaning services.
With affordable prices, home sweet home cleaning offers unbeatable services in cleaning your home. The cleaners come with appropriate cleaning tools that are cost-effective to customers. With professional, keen, and experienced cleaners who pay attention to detail, you will without a doubt enjoy their cleaning services.
Home sweet home cleaning is the best source for those seeking part-time service in Singapore. Their reliability and efficiency are for this reason unmatched in the cleaning industry.
Highlights:
Curtain cleaning
Steam sanitation
General cleaning
Housekeeping
Pre-moving cleaning
With supportive customer care available to handle any queries you may have, you are assured of better cleaning service. The cleaners are highly trained, polite and also pay close attention to detail. The company also allows you to change cleaners.
6-day cleaning has set itself apart as an expert in offering cleaning solutions to commercial and residential abodes. They not only clean your home by removing allergies and dusting surfaces but also transforming your home into a comfortable, airy, and refreshed living space.
Highlights:
Carpet Washing
Post-renovation cleaning
Aircon cleaning
Vacuuming
Spring cleaning
Mattress cleaning
General office and home cleaning
You may be worried about the efficiency of the service provided. The fact that 6-Day cleaning is recognized and certified by organizations such as SWSQ and NEA, you should trust their services. To ensure quality and customer satisfactory services all the time, a supervisor will be punctual to supervise the work done.
With many positive customer reviews, 6-Day cleaning service is a provider that will meet your needs.
If you are looking for quality and reliable part-time cleaner service, budget cleaning and housekeeping services is the ideal provider. They offer different budget solutions that meet the needs of many families around Singapore.
Highlights:
Office and workspace cleaning
Monthly or express cleaning
Spring cleaning
Pre/Post-renovation cleaning
Domestic cleaning
Their cleaning services are done by professionals who are dedicated to ensuring that your home is comfortable and safe all the time. You can also decide to have a steam clean for you every week or on a monthly arrangement. You will be assured of coming home to a refreshed and sparkling clean home at an affordable price.
With a team of professional, well trained, and hardworking staff, you are assured of efficient and very responsive services at all times.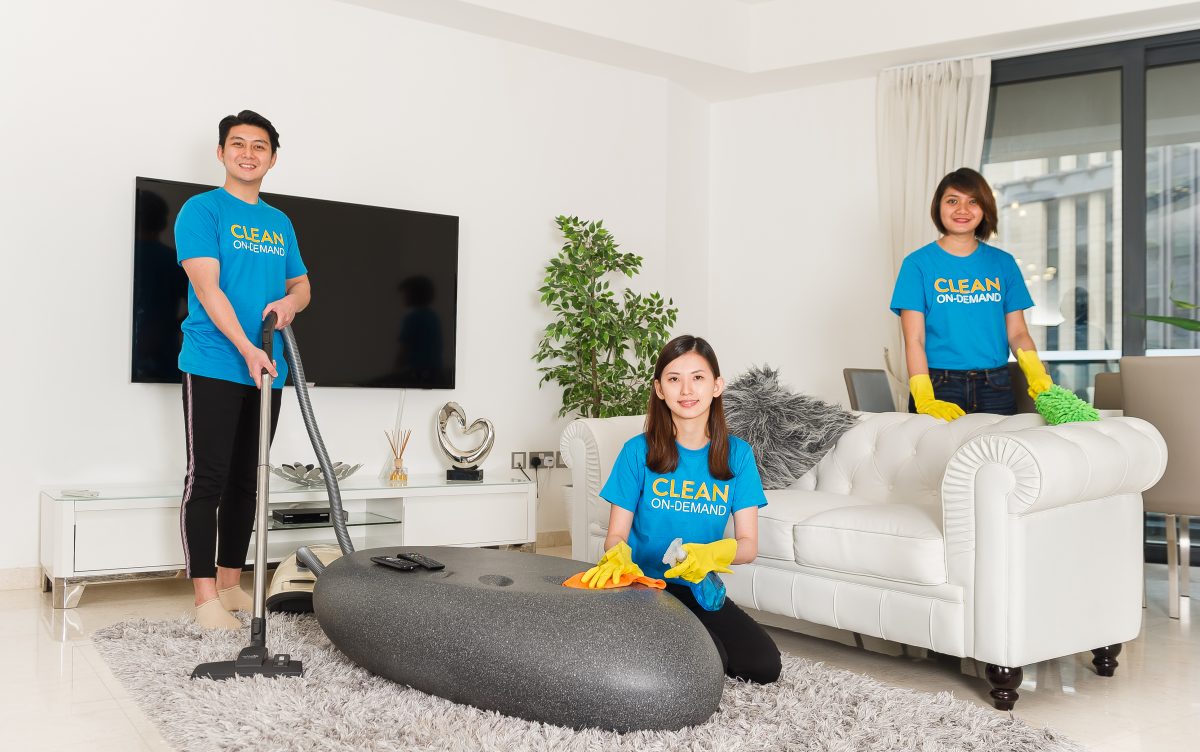 Clean on-demand offers customer-oriented services to its customers. You are therefore sure of 100 percent customer satisfaction and quality service. With a team of experienced and committed cleaners, your cleaning experience will be memorable.
Highlights:
Window cleaning
Appliance cleaning
Tile cleaning
Home cleaning
Spring cleaning
The cleaners have an array of cleaning products and tools that will thoroughly disinfect and also clean every part of your home. Customer care is reliable, and a supervisor is always punctual to inspect the work done.
Booking a cleaning session with Clean On-Demand is hustle free. They have a mobile app that you can be download to the play store or App store. Its app is very easy to use. Coupled with the fact that the company is responsive to your needs, you are assured of quality service and a great experience. The cleaning service offers a money-back guarantee for the assurance you offer them.
Art of cleaning offers part-time cleaner service in commercial and residential places. The cleaning services range from sofa cleaning to carpet cleaning.
Highlights:
Sofa cleaning
Carpet cleaning
House and office cleaning
Upholstery cleaning
Mattress cleaning
Rug cleaning
As a trusted brand in cleaning that offers carpet cleaning services, they ensure that your carpet is free from germs and sparkles. The art of cleaning has set itself apart by offering more than one carpet cleaning method. It lets you choose between wet cleaning and dry cleaning which effectively clean your carpet.
Cleaning products are very safe and do not cause any allergies in children or adults. You can also opt for pick-ups and delivery of your carpets if you are busy at a fee. With positive reviews from customers, Art of cleaning is no doubt a brand you can trust with your cleaning needs.
If you are looking for an efficient and reliable cleaning service that offers friendly prices, ESP is the perfect company. They offer industrial cleaning services, commercial and residential cleaning services that are of high quality, and thus suit your specific needs. ESP offers both part-time cleaning services and permanent cleaning services that leave you to attend to other duties. Their excellent services will leave your office or house fresh, airy, and sweet-smelling all the time.
Highlights:
Sweeping and mopping
Pantry cleaning
General cleaning
Ironing
Vacuuming
Laundry and ironing
With a team of experts who are experienced and have a vast knowledge of cleaning, you can always be assured of quality work all the time. Besides, they have excellent customer care and 24-hour contact, any issues that may arise in the cleaning process will be handled in a professional and timely manner.
Emily Hopkins
I'm an accomplished and detail-driven content writer with copious experience in producing compelling, engaging and flawless content for a variety of blogs and websites for several years.
Related posts
Subscribe for newsletter
* You will receive the latest news and updates on Singapore's best trends!