27 Best Parenting Blogs in Singapore [2022]
Zoya, 3 years ago
19 min

read
10161
When it comes to parenting, there is always a lot to learn, especially if you just had your first child. It takes a while to get the hang of raising a little one and it can be utterly terrifying. You are constantly plagued with the fear that you may break them or scar them for life. As such, it is always great to hear about other parents' journeys and gather some tips along the way. This not only keeps you from making the same mistakes but also creates a feeling of comradery.
It is, therefore, no wonder that parenting blogs have become excessively popular over the years. In Singapore alone, there are tons of parenting blogs to choose from, some better than most. Today, we will take a look at the best parenting blogs in Singapore and tell you a little about what makes them special. Check out our top picks below.
This highly rated blog is popular among Singaporeans and other Asians as well. It has content for fathers, mothers, and expectant parents. If you are looking for a blog that has information on every stage of your pregnancy and parenting journey, this is the one for you.
You can even find some pieces on money management, travel, and fitness. What's more? This website features an app that you can use to track your pregnancy and parenting journey. Founded by Roshni Mahtani, The Asian Parent is truly a one-stop-shop for Singaporean parents.
Apart from their blog, you can contact The Asian Parent via their Facebook, YouTube, or Instagram accounts.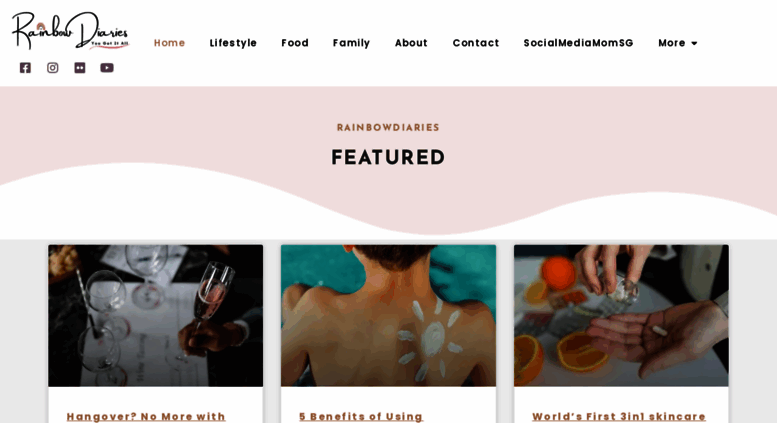 Founded in 2013, Shubhada Bhide uses this blog to share her personal experiences as a mom. Here, she also talks about travel, beauty, gadgets, and food reviews. She is an IT professional, wife, and mother of two. As a self-proclaimed multi-tasker, Shubhada has vast knowledge on numerous issues.
Over the years, this blog has garnered a vast following and won several awards. Some of them are the 2020 Asian Lifestyle Blogs Award and the Top Lifestyle Bloggers 2020 Award. To learn more about Rainbow Diaries, visit its Instagram or Facebook Page.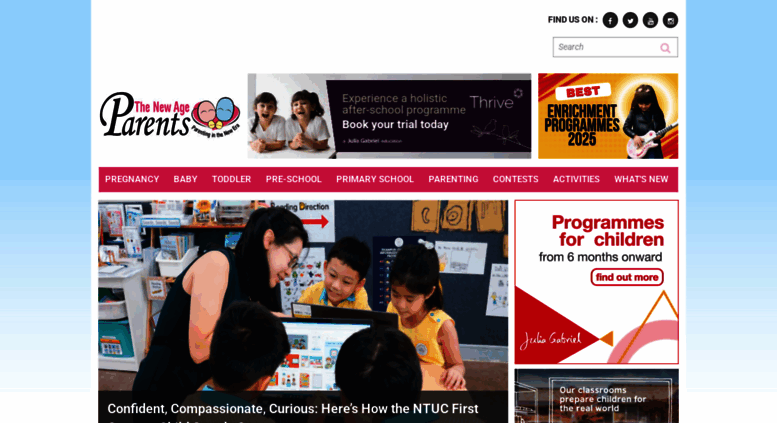 This popular blog has a vast wealth of knowledge on a variety of parenting topics. What makes it stand out though is the fact that it features articles on some unique and rarely discussed topics.
Such topics include how to raise a child with a disability and how to raise a child as a single parent. You can also find contests, parenting workshops, and seminar reviews on this blog. Find out more about The New Age Parents on their Instagram, Pinterest, and Facebook Pages.
From cute photos of her kids to stories about her birth and parenting experiences, Yann shares it all. On her blog Yannisms, she tackles marriage, lessons learned from the pandemic, and even the movies she loves.
If you are searching for all-round holistic content, this is the blog for you. Her upbeat and witty writing style is also something to look forward to. Apart from the website, you can get in touch with Yannisms through Twitter, Instagram, or YouTube.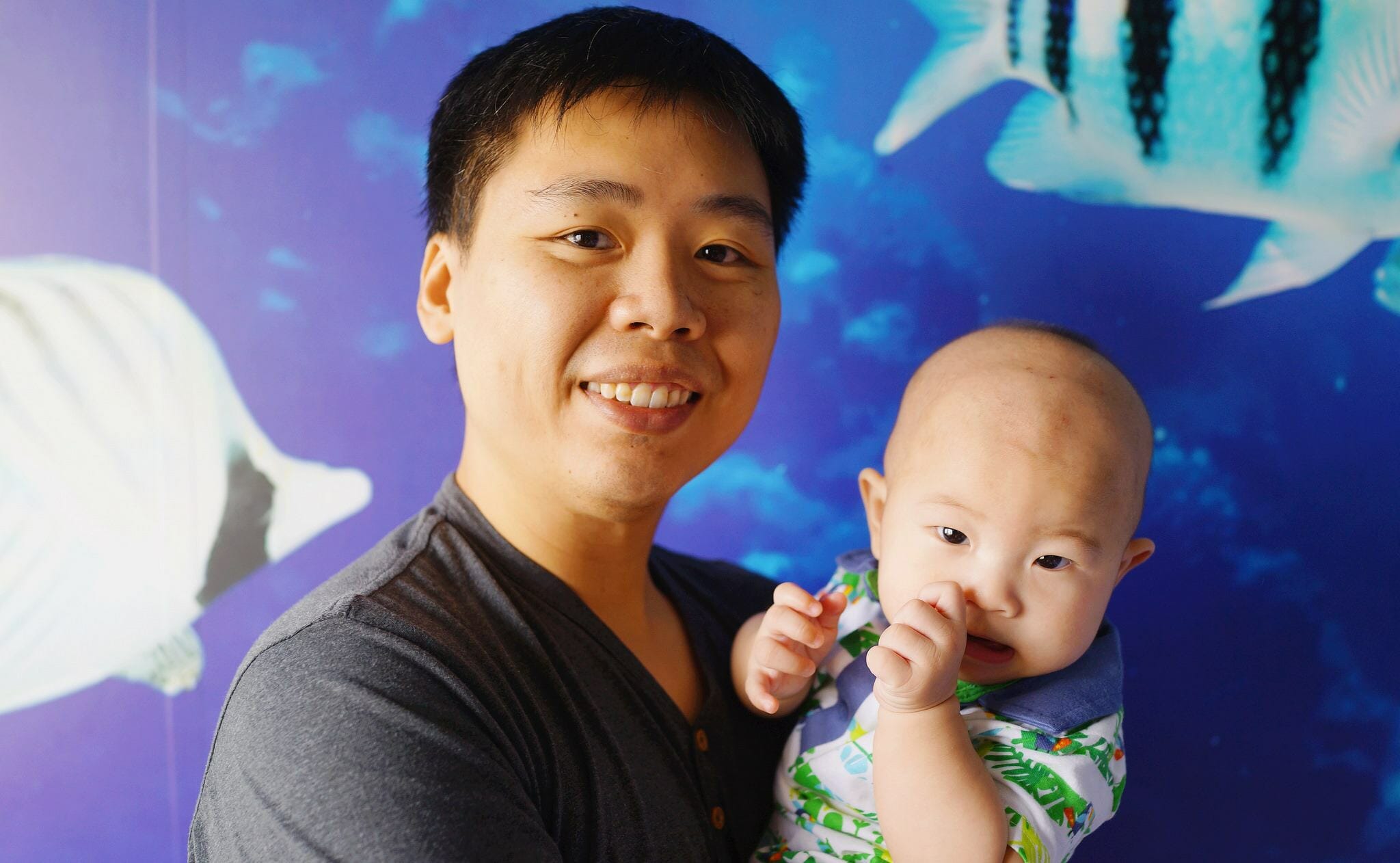 In this blog, Soon Koon, a Singaporean dad, takes us with him on his fatherhood journey. Here, he gives us his two cents about baby health, family photography, and kid-friendly activities. He even explores healthy recipes and does food reviews from time to time.
Soon Koon also likes traveling and going on vacations with his family; experiences he shares on his blog. If you have ever wanted a father's perspective on all things parenting, this is the blog for you. For more from Soon Koon and his cute family of four, follow Lemon Film on Facebook and Instagram.
This is yet another award-winning Singaporean parenting blog. Run by Ai Sakura, it has been in existence since 2011. Ai started the blog to hold on to her individuality as she ventures into motherhood; an experience many new moms can identify with. She uses this platform to share parenting insights, fitness tips, gym reviews, and food reviews. Overall, hands down one of the best Singapore parenting blogs.
Something unique about Sakura Haruka is its "Kid-Friendly Singapore" segment in which Ai recommends places in Singapore where you can take your little one. Ultimately, this blog is a gem for Singaporean parents. For more information about this blog, visit its Instagram or Facebook Page.
The first thing you notice about the Sassy Mama blog is that it has a very cute design. From the color scheme to the layout, this blog is on-point. It features articles covering every stage of pregnancy and parenting.
Sassy Mama also shares about food, travel, family life, and wellness. Whether you want to get the latest baby care tips or simply know the newest Singaporean restaurants, this blog has got you covered.
Originating from Mississippi, USA, Sassy Mama has been featured on several websites and has blogs tailored for a variety of regions. So don't be surprised when you come across Sassy Mama Hong Kong or Sassy Mama Dubai. For more content from the Singaporean website, follow them on Facebook, Instagram, or YouTube.
June is a mother of three, a writer, and an educational therapist. It is these many hats she wears that make her knowledgeable to talk about the different topics she shares about on Mama Wear Papa Shirt.
On this blog, she talks about marriage, parenting, faith, education, and art. If you are a Christian and are looking for a blog that holistically tackles faith and family life, this is right up your alley.
Ultimately, June's writing style is both warm and unique. For more about Mama Wear Papa Shirt, visit its Facebook page.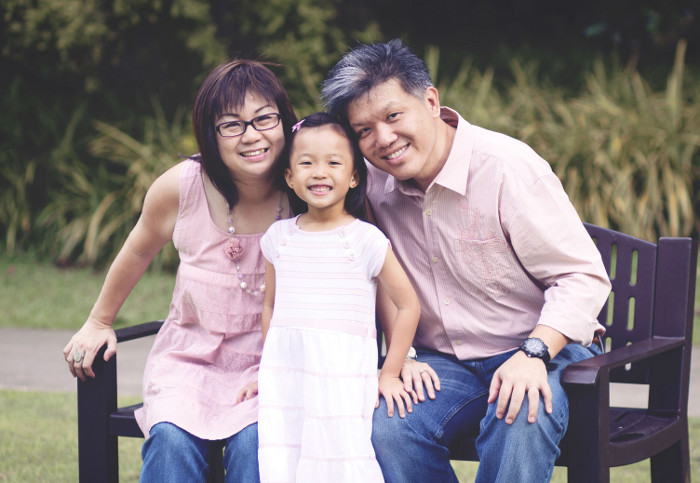 On this blog, Angie and David write about their experiences with traveling and parenting. Here, Angie shares her tumultuous journey to her first birth and some parenting tips. She also pens down some of her most heart-warming parenting moments.
As a dedicated foodie, she has a section of her blog filled with articles about all things food. Whether you are looking for a recipe, a food review, or a restaurant review, you will find it here. More importantly, this blog has won several awards such as Asian Family Blog Awards 2019 and SBA 2015 Top 10 Most Popular Blog Award Winner.
To hear more from Life's Tiny Miracles, visit their Facebook Page or YouTube channel.
A Pancake Princess is written by Dorothea and has articles about motherhood, parenting, and food. Dorothea frequently does restaurant reviews and has even begun sharing pieces on the lessons she has learned during the Covid-19 pandemic.
She also contributes to other parenting and cooking blogs. At the end of the day, A Pancake Princess is the medium through which Dorothea chooses to share her major life lessons. Any new parent would benefit from her informative and thoughtful pieces. You can contact her through her Facebook Page.
When you open this blog you simply feel wholesome and warm with memories of your childhood flooding your heart and mind. After all, this is one of the cutest blogs you will ever read. The brainchild of a mom of three, this blogs talks about anything and everything related to parenting, from fun recipes for your children to stories of a parents experience, this a blog for every young parent.
This blog goes through the journey of a family as three adorable children joined them one by one. When you are reading through this blog, a smile is sure to be stuck on your face as you read their adorable adventures and see their adorable pictures. If you are interested do check their Facebook, Instagram and add a bit of wholesomeness to your day.
This is a family lifestyle and travel blog which follows the growth and journey of two brothers, big C and little L. With their parents Daddy M and Mommy J, the wacky Duo recording their adventures in this blog, there's something for everyone to enjoy. It's a very well-designed and well-made family blog which puts out some great stories and adorable pictures.
Covering topics ranging from food to travel and lifestyle, this blog has won several awards and it was even called the best family blog in Singapore. It was launched in March of 2012 and has seen a steady rise in popularity. Posting reviews, anecdotes and even social commentary, this is one blog that doesn't lack variety. This blog also covers plenty of niches in a fun and quirky way. Learn more about them through Instagram and Facebook.
Founded by Meiling Wong a mother of two, Universal Scribbles or Us, once a private blog is now in their own words 'a new media, a consumer lifestyle brand for parents with young kids, teenagers and young adults'. The purpose of Universal Scribbles is to empower parents to be the best moms and dada to their children.
Through articles, workshops and events they help parents understand the heavy task of parenting better, they treat parenthood as a journey of discovery and development and cover a broad range of topics that parents might have questions or doubts about. Catering to all kinds of families and family dynamics this blog is very popular and you should definitely check out their Facebook and Instagram to learn more.
The brainchild of Steven Teo, who is a happy father of five, this blog is fun and exciting, to say the least. Focusing on the multiple aspects of growing as a parent, this blog is almost like a man narrating the story of his journey as a parent and it's a story that every father can relate with and possibly learn something as well.
The first lines you read when you open their home page is Mr Teo inviting you jovially to take a peek into his life and to decide if he has got style or not for yourself. The friendly and fresh approach that this blog has is well maintained and by covering topics such as parenting, lifestyle and travel, Mr Teo sure makes it very interesting. Besides their main blog do take a look at their Facebook as well if you want to get in touch with them.
Focusing more on the technical aspects of parenting and raising children, this blog just the help that every new parent desperately needs. Being a parent is definitely a big responsibility and it can get very scary indeed. One might think that parenting is a monumental task and, you're certainly right to think so but with blogs like these things get a little easier.
Covering topics ranging from and related to pregnancy, babies and toddlers, pre-schoolers and above, parenting and even family fun, this blog definitely has your back when you need it to and you won't be let down. If you wish to learn more about this blog check out their Facebook and Instagram for more information.
This is another blog that has the potential to turn into the best friend of every parent in Singapore. If you are confused with the sudden grumpiness of your teenager-this blog may be able to help you clear it. If you are wondering where can you have a nice family meal-this blog has great recommendations for you. Anything and everything related to parenting in Singapore is covered by this blog.
From food to easy to follow guides, this blog regularly updates and upload great content which can make parenting in these testing time just a tad bit easier. For all your questions and confusions you need to give them a try and by the looks of their massive popularity, you can be confident that you shall not be disappointed. Get in touch with them through their Facebook and Instagram.
Run by a team of five pairs of parents with the most adorable children, this blog focuses on talking about raising children in today's world with a certain swagger and an element of fun. The team shares their stories and invites readers to be a part of their parenting journey with them and that itself makes this blog extremely personal and fun to read with readers feeling a personal involvement with each article.
This blog has been featured in many top ten and other related lists and they have also won many awards for their content and approach. Their articles cover a range of topics from parenting tips to travel and lifestyle and even food in some instances, they have an article for every topic that may be of interest to you. They are really interesting so do visit their Instagram or Facebook to learn more.
This blog is nothing but a multitasking mother of three sharing her stories and experiences as she makes her way through her parenting journey. The writer claims to be a supermom who can do anything and that's the confidence that every mother needs as she watches her young ones slowly grow into self sufficient adults.
As the blog mentions, it was started because mama Kao wanted a journal where she could record her experience as a parent so that all her precious memories wouldn't get lost, now isn't that just heart warming! She gives the much-needed guidance and support to young mothers through her regular updates and personal stories and readers find themselves getting personally involved with the her story.
If you want to know more about this heart melting blog here is their Facebook so do check them out.
This is a bit compared to the other blogs in this list as it focuses solely on single parents. Concerned with helping single parents cope up with the challenges of raising children alone and even dealing with the complex issues related to divorce and separations; this blog really helps young men and women facing such conditions handle the related issues with a sense of comfort and intimacy.
With informative, creative, sensitive and helpful articles this blog gives single parents all the help, suggestions and tips that they might need or desire. Being a very specialised blog, it brings a sense of innovation, catering to those parents who are in need of a more focused and personalised support. Their work is commendable and their articles are extremely educational so do check out their Facebook.
This blog is brought to you by Summer a young happy mother of three from Singapore who shares the stories of her parenting journey and her children Angel, Ariel and Asher. Summer is a mom who like any other young mother is finding way through the twists and turns of motherhood. This blog as such gives an insight into the experiences, challenges and joys of being a parent.
With the most adorable pictures of her children, her articles make you a part of her journey and if you are a parent yourself you might even find useful tips and anecdotes in them. This blog is really intimate and personal and as a reader one might often find oneself feeling personally involved and connected with the family that they are reading about and that speaks a lot for the contents of this blog.
Check out their Facebook and learn more about Summer and her family.
This blog was started by Daphne, a mother of two who enjoys her life and shares her stories and positivity with everyone. This blog is an award winning one and has several readers who feel involved and connected as they read her regularly uploaded articles that give them a slice of her happy life. With a mother writing about her experience with kids as they grow up, this parenting blog gives one an idea about the joys and challenges of having kids.
Full of adorable pictures of her children and fun stories about their day to day advertiser's, this blog cover topics ranging from lifestyle to finance and from relationships to entertainment. You can simply the cute little shenanigans of the children or find some useful parenting tips while reading through this blog depending on what you are looking for. So do check the blog out, and learn more from their Facebook and Instagram.
Pooja Kawatra Gupta is the mom behind this blog and her story is one packed with inspiration. The mother of two defeated cancer, and has become a real life hero for all around her. The story of Pooja turned into a source of inspiration for many, and this blog shows us how dedicated of a parent she is. From stories of their day to day adventures to travel this blog is a window into the life this strong and sweet parent.
Featured in many lists counting the best blogs of Singapore, this blog will take you on a journey as Pooja raises her beautiful children while living life to its fullest. From parenting tips and advice to recipes and fun anecdotes, this blog will keep you engaged and entertained. Do check out this blog and learn more from their Instagram.
This parenting/lifestyle and travel blog is the brainchild of Madeline, a research psychologist and senior trainer. This mother of three has a passion for children and life, and her positivity is evident in this colourful and lively blog. The articles in this blog are highly educational and the blog itself has received several positive reviews all commending the undying passion the young mother behind this blog has.
From a nurse room review that looks into about 50 nurse rooms for the benefit of parents to her travel blogs, Madeline has raised this blog along with her children. In fact, the parenting journey of the young blogger and the growth of her children is a big part of the blog which fills it adorable pictures and cute anecdotes. Do visit this award-winning blog and also take a look at their Instagram.
For everything related to parenting visit this blog without thinking twice. The writer is a mother who was introduced to blogging by her husband who inspired her to write. This stay at home mom took the free time she had when her husband and daughter were out to start a blogging career which since the beginning has now become a part of her happy life.
From pregnancy to parenting tips and advice, this blogs talks about anything and everything related to parenting. The blog most carefully talks about and analysis the various aspects of being a parent and raising a child with extremely informative and educational articles that aim to uplift and inspire millennial women and mothers. Learn more about them from their Facebook and Instagram.
When you're a mom then you'll see that you need to juggle a lot of things all at once. From taking care of your kids to perhaps starting a new business, the list never seems to end. And there's no one who understands this better than Michelle Hon. That's how The Chill Mom was born. The Chill Mom is the perfect blog to visit when you're stressed out by the immense information-overload by Google.
You get easy-to-digest tips about pregnancy, development of your children, running a business and even self-care. So if you're feeling overwhelmed by all the responsibilities suddenly coming on to you, then you'll see that this blog is a beacon of light. You're definitely going to be coming back to blog again and again! If you want to learn more about this blog, then be sure to check out their Facebook.
Welcome to the Dino Family where you get to experience and learn more about the journey that parenting can be. And we absolutely can't forget to mention the delicious recipes that will steal your heart. You get to see Daddy and Mommy Dino try to handle the adventures of DinoBoy as they balance their working and family life.
They also frequently post reviews of the various restaurants that they visit, so you're sure to find out some of the hidden treasures. And as we mentioned before, you absolutely need to try out their recipes when you get the time. They're exactly like the kind you'd find at restaurants. Here's the link to their Facebook as well. A must-follow for foodie parents.
Every mom is a SuperMommy but sometimes having a close-knit community will do wonders for your adventures in parenting. From living a life as a kick-ass lawyer to now being a Supermom who loves adventure, fitness and pasta, Neetu has lived quite the life. She's got plenty of experience when it comes to handling her kids, and handling other aspects of her life in a very balanced way.
This is definitely something that every new mom will find themselves struggling with, and going through this blog will certainly help them out a lot. From parenting tips to delicious recipes to even beauty, shopping and travel, this blog is a treat for every parent. Check out their Facebook and Instagram page as well for extra bonuses!
Well, that's a wrap; these are the best 27 parenting blogs in Singapore for Singaporean parents to check out. They have been featured on other websites and have even won awards. Moreover, the fact that they are written by parents makes them extremely trustworthy. No matter what kind of content you are looking for, you will find it in one of these blogs.
Zoya
Queen of Obscure References and occasional writer. When not exercising my thumbs on Instagram, you can find me looking for good author bios on Google.
Related posts
Subscribe for newsletter
* You will receive the latest news and updates on Singapore's best trends!