11 Best Free Online Workout Classes in Singapore [2022]
Joanne, 2 years ago
9 min

read
3648
Since Covid-19 hit, workout schedules have changed drastically. Many have been forced to incorporate online classes into their regimen. While this may have been strange to some at the beginning, it has proven to be a success for most. After all, these classes allow you to do just as much exercise as you would have done in a gym!
Moreover, you do not have to deal with traffic to get to the gym. What is more? No more gym showers; you can shower for as long as you want without worrying that you are taking up the shared cubicles for too much time! So, which free online workout classes are the best? Well, we are glad you asked. Check out our picks of the best free online workout classes in Singapore below.
1. Boom – Best for Boxing
Highlights:
Free HIIT based Bootcamp sessions
Virtual group sessions available
Hosted on IGTV
If boxing is your thing, you should try out Boom's online classes. Known for its rigorous 45-minute workout dubbed BoomBox, this gym has created an online version of this session available on IGTV.
For those not so much inclined to boxing, Boom also offers their HIIT-based Bootcamp session on IGTV for free. Those looking for a group workout will be happy to know that you can have virtual group sessions with the Boom community for a one-time or weekly fee. These sessions are usually streamed on Instagram Live. All in all, Boom is hands down deserving of topping our list of the best free online workout classes in Singapore.
For inquiries, call them at (65) 6224 0323 or shoot an email to hello@boomsingapore.com. Alternatively, you can follow them on Instagram.
2. Ritual – Best for 30-minute Circuits
Highlights:
Free online circuit workouts
Short sessions
Easy to follow
This popular gym recently launched its Ritual Anywhere series that offers free online circuit workouts. Considering its sessions are only 30 minutes, it is a hit with those who are always on the go. You could easily sneak in a much needed workout session after a tiring day at work!
In addition, all of their sessions are usually easy to follow. So, you do not have to worry that you are inexperienced or are not confident to follow a high level workout. Moreover, the workouts that are introduced do not require any equipment!
Ritual also regularly shares technique videos and workout tips for you to constantly improve your form and fitness. For more information about the Ritual gym, call them on +65 6463 4690 or follow them on Instagram.
Highlights:
Free and paid sessions available
Equipment rental available
Wide variety of workout sessions
Whether you are looking for short HIIT sessions or a full-length workout session, Haus Athletics has got you covered. On its Instagram page, there are free easy to follow 15-minute workouts. With only a towel, you can get a very serious session.
On the other hand, it is also doing Zoom full-body workout sessions for those who are willing to pay for something a little more serious. The fee for a single live session is at least $12 and that for 5 sessions is at least $50.
If you are just testing out and do not want to spend too much money on buying brand new equipment, you would be glad to know that Haus Athletics is renting out dumbbells, resistance bands, as well as power bags. Now you have no reason to be lazy!
For more inquiries, call them at +65 6222 0232 or shoot them an email at info@hausathletics.com.
Highlights:
Free IG live sessions
Easy to follow
Paid classes available
If you miss pilates, you should try out Off Duty Pilates. At Off Duty Pilates, they believe that working out should not actually feel like work. Step away from the bustle of life into a space where we dedicate ourselves to the right kind of work.
With this goal in mind, Off Duty Pilates offers free and short IG Live sessions that are easy to follow and fat-burning.
However, if you are looking for something that is of a longer duration and if you are willing to part with some cash, you can attend their Zoom online classes.
A single online class costs $15 while 5 classes go for $60. On the other hand, 10 classes cost $90. For inquiries, email them at hello@offdutypilates.com or contact them on Instagram and Facebook.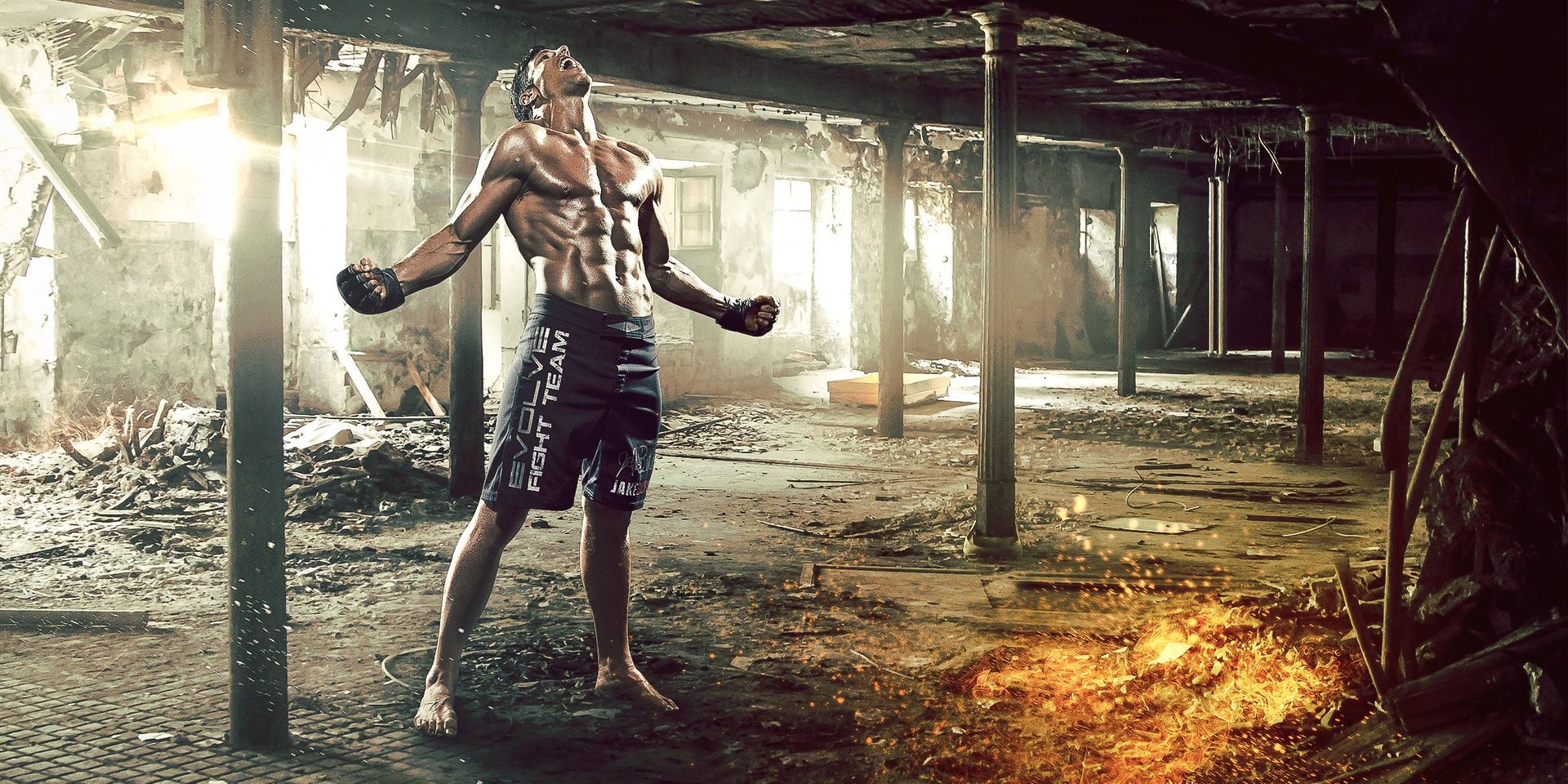 Highlights:
Professional trainers
Fundamentals of martial arts
Wide range of classes to choose from
Evolve MMA is one of the best Asian fitness centers. It has classes for boxing, mixed martial arts, Muay Thai, and Brazilian Jiu-Jitsu. To cater to those exercising from home they have been posting live workouts on their Facebook Page and YouTube channel.
They feature some of the best trainers to ensure you learn the fundamentals of martial arts easily and quickly. For inquiries, you can call them at +65 6536 4525 or contact them via Instagram.
Highlights:
Use of regular household items
Innovative classes
Streaming on IGTV
Iron Fitness has been streaming their workouts on IGTV to help those working out from home. They are known to be good at coming up with easy CrossFit sessions for their viewers. As they understand that many people do not have access to weights and other equipment at home, they have come up with innovative substitutes.
For instance, instead of weights, they use a bag filled with books that lets you add or reduce the weight as you wish. With quite a simple setup, you can easily participate in their sessions. Another thing you will like about Iron Fitness sessions is their ability to amp up even your usual squats and lunges.
If you are looking for an efficient and innovative workout, Iron Fitness is right up your alley. For inquiries and updates, email them at support@ironfitnesssingapore.com.sg or follow them on Instagram and Facebook.
7. Barry's – Best for Cardio
Highlights:
Strength and cardio workouts
World-renowned gym
This world-renowned gym is a top pick for Singaporeans.The gym, which is endorsed by celebrities like Kim Kardashian and Justin Bieber, is popular for its intense strength and cardio workouts. You can find free online versions of its workout sessions on Instagram.
These sessions are held several times a week and are easy to follow from the comfort of your home. You will also love that each lesson is unique. For inquiries, call them at +65 8666 0303 or contact them via Instagram.
8. Lululemon – Best for Yoga and Meditation
Highlights:
Yoga sessions
Easy to follow
Short and long classes available
For a while now, Lululemon has been posting free workout sessions on its social media platforms. Most of them are yoga sessions and are taught by Lululemon ambassadors like Ally Maz. The sessions are usually easy to follow and last anywhere between 20 to 45 minutes. So, you will surely have one that suits your preferences, whether or not you are looking for a quick workout or one that is slightly longer in terms of duration!
To access these tutorials and learn more about Lululemon, follow them on Instagram or subscribe to their YouTube channel.
Highlights:
Short and long workouts available
Latin dance, pilates and cardio
Food and nutrition tips given
With workouts ranging from 30 minutes to 1 hour long, Pure Fitness has a lot to offer. Apart from Latin dance, it also has sessions for pilates and cardio. They primarily post their workout sessions on Facebook, YouTube, and Instagram.
Every Sunday, they post their workout schedule on social media so that you can know which live sessions to expect within the coming week. A typical week has a little yoga, some strength exercises, and some core workouts. Some weeks even have dance and cardio to get your blood pumping.
You will also love that they post food and nutrition tips on their social media platforms as well. For more inquiries, email them at info.sg@pure-international.com.
10. True Fitness – Best for Variety of Lessons Offered
Highlights:
Wide variety of lessons
They have their own app
Do not require equipment
Whether you are looking to do some yoga, aerobics, dance, or spin classes, True Fitness has got you covered. They are known to incorporate workouts that cater to every part of your body. Due to the variety of workout types they incorporate into a session, their videos are never monotonous or predictable.
You will never hear someone say they got bored during a True Fitness session; a quality that is especially important when exercising alone at home. They usually stream their sessions on IGTV and their workouts do not require you to have any equipment.
It also helps that they have an app that helps you book in-person classes if you decide to continue exercising with them long term. For inquiries, email them at operations@truefitness.com.sg or contact them via Facebook and Instagram.
11. JR Fitness – best toning classes & workout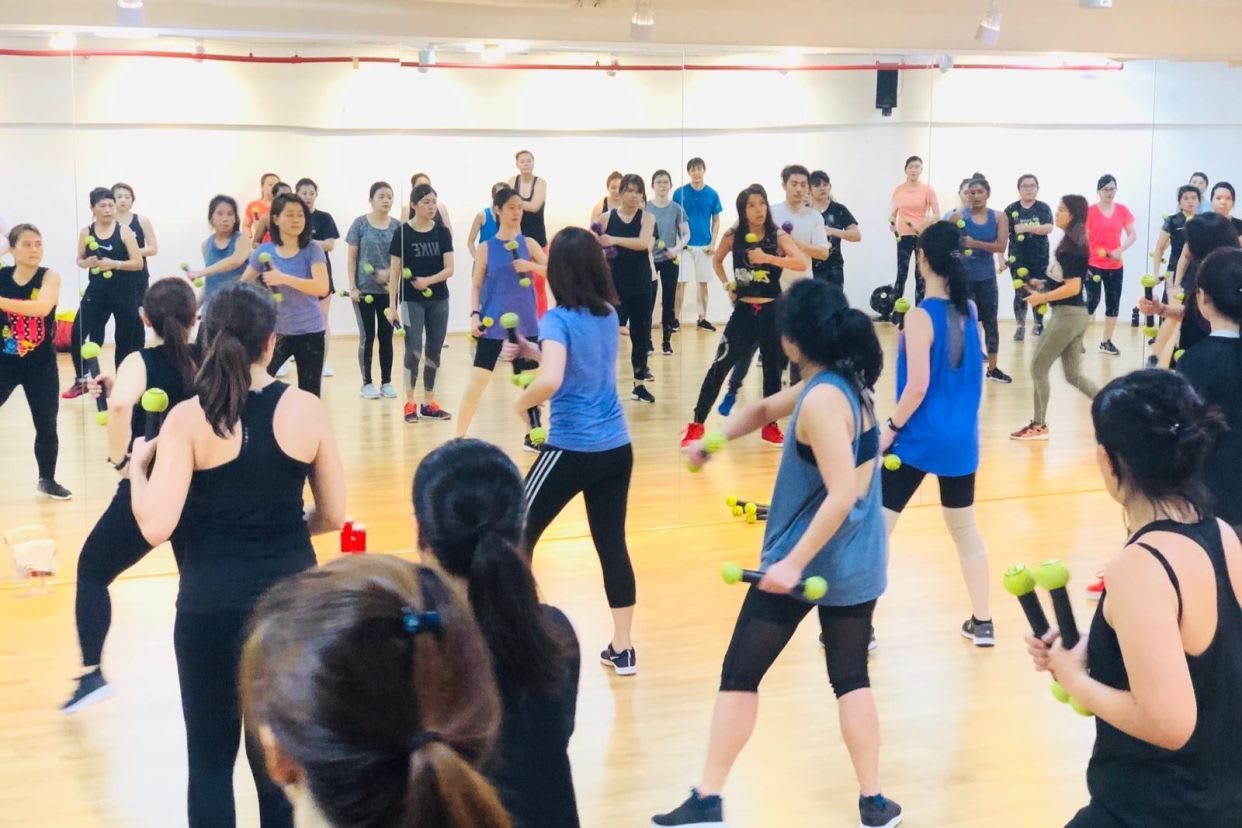 Highlights:
They have their own app
Zumba Toning
Zumba Fitness
JR Fitness is a one-stop fitness provider based in Singapore. They offer a variety of popular classes such as Zumba Fitness, KpopX Fitness, Piloxing, Kickboxing, Yoga and Zumba specialty classes such as Zumba Toning and Zumba Step, Aqua Zumba and many more.
Established since 2014, the classes organized by Jr Fitness are fun, popular and suitable for all gender, ages and fitness background with friendly and professional instructors which make students coming back for more.
The gym conducts weekly Virtual Zumba Fitness Class and Zumba Toning Class that you can book through the "JR Fitness and Yoga" from the Apple App Store/ Google PlayStore. For inquiries, email them at info@jrfitness.com.sg or contact them via Facebook and Instagram.
So there you have it; these are the best free online workout classes in Singapore right now. They are from the best gyms and fitness centres and are instructed by some of the best in the industry. It also helps that many are gateways to full-term paid gym subscriptions if you should opt for that route.
Ultimately, attending free online workout classes is the best way to keep fit without necessarily committing to any gym.
If you are serious about keeping fit in this new year, do check out all our other fitness related articles here:
Related posts
Subscribe for newsletter
* You will receive the latest news and updates on Singapore's best trends!
Trending Posts
May 30, 2023

What is Matcha? Matcha...

May 31, 2023

TLDR: In this article,...

May 31, 2023

TLDR: As an audio...