13 Best Online Tuition Centres in Singapore [2022]
Zoya, 2 years ago
12 min

read
7314
In today's modern world, everything is going online: tutoring included. While it may be great to meet face-to-face in a classroom, the convenience accorded by online tuition centres is extremely enticing. Within minutes, your child can connect to a tutor for help in whatever subject he/she needs help in. Furthermore, with tools such as collaborative text editing as well as a digital whiteboard, students feel like they are right there with the tutor.
Because of such flexibility and technology, many parents are now turning to online tuition centres to find the best tutors in Singapore. So, if you are considering online tutoring for your child, check out this guide to the Best Online Tuition Centres in Singapore.
Highlights:
Wide range of curriculum
Professional and specialised tutors
Variety of STEM classes available
Convenient and flexible
TigerCampus SG is your one-stop tuition centre in Singapore. Whether you're a parent anxious for your child's PSLE, or a university student looking for help writing your thesis, TigerCampus SG has it all! Hiring the best tutors from prestigious universities like Harvard, Yale, and National University of Singapore, TigerCampus SG equips students with effective tools to ace examinations.
A jack of all trades, TigerCampus SG offers tutoring for a wide range of curriculums, catering to Singapore's curriculum for all education levels ranging from primary education to university levels, as well as for international curriculums such as the International Baccalaureate (IB) programme. Their tutors can even help with preparations for university entrance tests like the SAT in case you're thinking of studying abroad.
Aside from academic tuition services, TigerCampus SG also caters to extra-curricular interests. The centre offers STEM classes on coding, programming, game development, digital arts, video editing and more, opening up many more opportunities for your child's development. They have also established Singapore Coding Club, a STEM-focused school that provides tech education of the highest quality.
What's more, since TigerCampus SG believes in the philosophy of learning at your own pace, they go the extra mile to ensure that all 1-on-1 lessons are highly personalised to target the needs and goals of each student. Furthermore, tuition schedules are flexible so you can schedule online lessons at your convenience. Rest assured that tutors have undergone a rigorous hiring process, and extra measures such as identity verification and criminal track records have been reviewed to ensure students' safety.
Evidently, TigerCampus SG caters to all students and prioritizes quality education above all else. So, if you're looking for a convenient tutoring service that guarantees results, look no further!
Highlights:
Rewards-based learning
Specializes in 'O' and 'A' Level Education
Tailor-made teaching methods
AO Studies, as its name suggests, is a tuition centre that specializes in 'O' and 'A' Level Education. The tuition centre was established in 2012. Since then, it has been committed to going the extra mile to ensure that your child receives a quality education.
The tuition centre also uses a tested and proven methodology that has helped hundreds of students ace their examinations. Importantly, AO Studies makes sure that class sizes are kept small so that each student receives adequate attention during each lesson.
Furthermore, the centre assures parents that all of their teachers are high-quality educators with a vast amount of teaching experience in their respective subject area. These teachers are also readily available and provide free consultation sessions to all their students.
The passion that AO Studies shows is also evident in the little things that they do for their students. For example, a gigantic bear accompanies math students for stress relief and hot towels are provided for students to freshen up. In addition, birthday cakes are given to students on their birthdays. Free foolscap, snacks, and drinks are also provided, and the centre uses a reward-based learning system that is popular among their students.
Special learning tools such as special name card-sized formula cards, full syllabus intense revision, and mock exams, are also part of the centre's curriculum.
Clearly, at AO studies, they take both education and fun seriously. Furthermore, all of these come with no admin fee, withdrawal fee, or registration fees.
| | |
| --- | --- |
| Contact Number | 9007 8588 / 9077 9077 |
| Email | chuwei.lim@aostudies.com.sg |
Highlights:
Award winning
Premium notes and worksheets
Qualified and passionate teachers
Ignite Tuition Centre is made of a tight-knit community of teachers and students who love learning and love excelling in the process. Using innovative teaching methods, the teachers at Ignite Tuition Centre ensure that students would love the learning process.
With top-quality teachers, teaching assistants, and curated learning materials, students will inevitably drive their performance and be way ahead of their peers. All of their educators are hand-picked and NIE-trained full-time educators with years of experience.
Furthermore, their curriculum is specially crafted to ensure deep learning in each subject. Each student will be adaptable to challenging problems and questions. In addition, the tuition centre will conduct internal mock exams so as to gauge their student's competency as well as boost their confidence for their school examinations.
With such expertise and quality learning materials, it is no wonder they have been featured across multiple forms of media and are winners of so many awards. So, if you are looking for a tuition centre specializing in English, Mathematics, Science, as well as Mandarin classes, check them out!
Highlights:
Over 10 years of experience
3 modes of virtual learning
Designed to mimic real-life lessons
The Alternate Story has more than 10 years of experience in tutoring students aged 7 to 13. They are known to carry out engaging effective lessons both online and physically.
As for their online classes, The Alternate Story offers 3 modes of virtual learning. This includes Live Online Lessons, Supplementary Online Lessons, as well as Online Assessment Book. In addition, all three modes of virtual learning are created and designed specifically to mimic real-life onsite lessons.
Furthermore, through online lessons, students can interact efficiently with teachers and gather real-time feedback from them.
Unique topics such as Mastering Writing Techniques for Different Compositions, Development of Critical Thinking and Exposure to Current Affairs are offered. They also have a seamless homework submission platform that is highly efficient.
Highlights:
Pioneer in online tutoring
Tutors students from across the globe
Focuses on IB, GCSE, O-level, and A-level tutoring
IB Super is a tuition centre that focuses on IB, IGCSE, O-level as well as A-level tutoring. It is also one of the first tuition centres to offer online tuition in Singapore! As a result, they have had years to adapt and improve their online curriculum.
IB Super has tutored students from Germany, China, Indonesia, Malaysia, as well as Mongolia. Because they adapt their pedagogy to the latest education research from the National Institute of Education and the International Baccalaureate Organization, you can rest assured that the centre's curriculum is of the highest quality.
So, if you are looking for a tutor with vast experiences, check IB Super out.
| | |
| --- | --- |
| Contact Number | 9819 8928 |
| Email | hello@ibsuper.com.sg |
Highlights:
Specializes in online tuition
For students aged 6 to 18
24/7 tech support
Tutopiya is a tuition company that specializes in online tutoring. It offers tuition in subjects like Mathematics, English, Sciences, as well as Languages for students aged 6 to 18.
In addition, their state of the art online platform comes fitted with updated features for effective online learning. For example, their platform includes real-time online teaching with flexible lesson timings, multi-subject lesson packages, targeted and graded Practical Assignments, feedback to parents after each lesson as well as an impressive 24/7 tech support.
Furthermore, Tutopiya' network of the best-experienced subject specialist tutors currently serves students from over 25 countries worldwide. With over 10,000 hours of live online one-to-one tuition to date, you know that your child will be in great hands.
| | |
| --- | --- |
| Contact Number | 9850 2296 |
| Email | info@tutopiya.com |
Highlights:
Specializes in online tutoring
Grants access to UK's leading private tutors
Entrance to UK schools and colleges
Keystone is a tuition centre that was originally based solely in the UK. Because there is a demand among Singaporean parents for advice on the entrance to UK schools and universities, it opened its doors in Singapore in recent years.
In addition, Keystone provides Singapore families access to a whole host of the UK's leading private tutors through their online learning platforms.
Keystone covers a wide range of subjects for children aged 8 and above including English, Humanities, Modern and Classical Language, Mathematics as well as Sciences. The centre also offers flexible scheduling to meet your scheduling needs.
As a result, with Keystone, you are no longer limited to the tutors of Singapore!
| | |
| --- | --- |
| Contact Number | 8344 9586 |
| Email | junhui.huang@keystonetutors.com |
Highlights:
Leading Singapore-based online platform
Offers academic and lifestyle courses
Tutors are curated and screened comprehensively
Smarter Me was established by three parents and is also a leading Singapore-based online learning platform. All of their tutors and educators are specially curated and screened so that parents can have peace of mind.
The tuition centre does not only offer academic tutoring, they also offer lifestyle courses! For example, they hold classes on music, dance, as well as entrepreneurial skills. Through their online courses, students will meet with their instructor once a week. Classes are held either privately or in a small group.
In addition, Smarter Me has worked with students from Singapore, Indonesia, and Malaysia. The platform also offers a convenient and free consultation for you to find the best course for your child.
| | |
| --- | --- |
| Contact Number | 9180 9791 |
| Email | hello@smarter.me |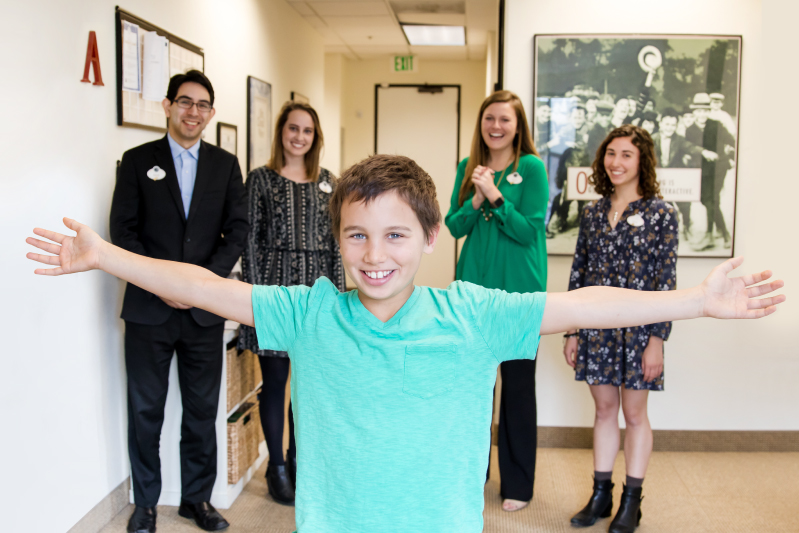 Highlights:
For all ages and learning abilities
Online learning since 2015
Tailor-made curriculum
Lindamood-Bell was established in 1986 and begun with the belief that all children and adults can learn to their potential. Their courses are designed for all ages and learning abilities. Specifically, their courses have been proven successful for individuals with learning challenges.
For example, Lindamood-Bell has lessons that are tailored for students with dyslexia, hyperlexia, ADHD, and autism spectrum disorders.
Furthermore, before they begin to conduct any lesson online with your child, an Online Complimentary Diagnostic Screening for Learning will be provided. This is so that courses can be tailored to specific needs.
| | |
| --- | --- |
| Contact Number | 6813 2425 |
| Email | contact.us@lindamoodbell.com |
Highlights:
Fun and studious lesson plans
Explicit and simple lab lessons
Weekly assessment to ensure growth
Seb Academy might just be the acid you need to understand, identify and digest your sophisticated chemical equations and formulas. Their team of dedicated teachers and also chemistry enthusiasts are sure to help you overcome and defeat even the most difficult chemistry problems. Also, the years of compiled notes and easy to understand lesson plans that they offer are just the tip of the iceberg.
With such experienced skills shine the best in the innovative fun lessons with lots of interactive activities like quizzes and experiments that rejuvenate the love for Chemistry. Their constant jogging of information in a very meticulous manner to ensure and check the productivity and grasping nature of the students via examinations and weekly assessment is rather commendable. The 'O' level chemistry and 'JC assessment' are done using only the best and carefully prepared study materials via portals, vastly aiding their performance.
The lab experiments that take place with optimum care and safety along with step by step procedures helps the student in their 'O' level chemistry practical examinations and 'A' level H2 paper 3 chemistry practical examinations.
Address
505 Bishan Street 11, 01-432, Singapore 570505
Contact Details
+65 9828 6651 | sebastian@seb-academy.com
Operating Hours
Mon: Fri 3pm to 10pm
Sat: 8 am to 10 pm
Sun: 8am to 1.30pm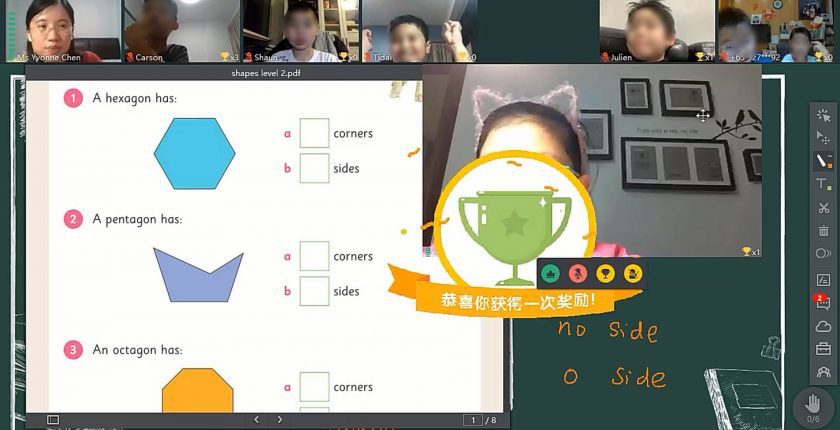 Highlights:
Use of interactive tools
Great teacher to student ratio
Fun games and trophies
The online courses that are conducted by Future Academy are done so with many interactive tools. For example, fun educational games and trophies are employed during classes to make lessons engaging.
In addition, their teachers make us of a Q&A online tool that helps them to discover each student's level of understanding so as to provide guidance and feedback when necessary.
The teacher to student ratio of 1:6 is also great so that all students can get adequate attention from the teacher during classes.
| | |
| --- | --- |
| Contact Number | 8457 7888 |
| Email | info@fa.edu.sg |
Highlights:
Interactive learning platform
Focus on international schools
For ages 5 to 18
Boutique Education prides itself on its tailor-made classes. They have their very own interactive learning platform that ensures that students are engaged. They also take steps to ensure that their online lessons match or are even better than face-to-face learning.
The centre has a focus on international schools and works to deliver classes to support home learning programmes offered by each school. They also try to enhance the student's school curriculum so that your child is ahead of the rest.
They offer subjects such as English, Mathematics, and Mandarin for students aged 5 to 18 years.
| | |
| --- | --- |
| Contact Number | 9021 2488 |
| Email | info@boutiqueeducation.asia |
Highlights:
Customised lessons
Tailored workshops
Primary to tertiary education
Crucible Education Centre stands out from the rest with its disciplined yet nurturing take on education. They are focused on maximising the effectiveness of their students' potential in an efficient manner, but without burning out. The people behind this tuition centre have spent years testing out their methods, even taking into account advice from psychology experts.
Lessons here are conducted with no more than 10 people, which allows the teacher to focus on each child and their needs. This not only allows for learning to be more effective but also fosters independent learning in students with the teacher's guidance.
Given the current Covid – 19 situation, all lessons have been shifted online and conducted through Zoom. However, all lessons are held live and are conducted in small groups to ensure that learning is still effective. If you are interested in their lessons, you can sign up for their trial lessons.
| | |
| --- | --- |
| Contact Number | 9366 8722 |
| Email | enquiries@crucible.com.sg |
Clearly, with the interactive tools that are readily available, online tutoring can be just as effective, or even more effective than on-site tutoring. One thing that is for sure is that online tuition centres are here to stay.
With this comprehensive list of the Best Online Tuition Centres in Singapore, you can choose one that suits your child's needs and preferences. After all the studying, perhaps you can take your child out for some fun! Check out our guide to 10 Fun Kids Activities in Singapore!
Zoya
Queen of Obscure References and occasional writer. When not exercising my thumbs on Instagram, you can find me looking for good author bios on Google.
Related posts
Subscribe for newsletter
* You will receive the latest news and updates on Singapore's best trends!