18 Best Online Shopping Spots for Clothing in Singapore [2022]
Emily Hopkins, 2 years ago
12 min

read
34779
As the internet takes over our lives in numerous ways, many retail stores have moved online to sell their merchandise. Offering customers the opportunity to buy everything they need from the comfort of their beds, e-commerce sites have fast gained popularity. As a result, people who love clothes have zealously boarded the e-commerce bandwagon as well. However, you may wonder, which is best? We are glad you asked. Without further ado, these are our top picks of the best Singapore online clothing shops:
1. Love, Bonito – Best for Stylist Sessions
Founded by Velda Tan, Viola Tan, and Rachel Lim, this is one of the oldest and most famous Singaporean online clothing shops. Love, Bonito features new items every week and is always on point with the latest trends. It is particularly known for its stylish and high-quality products. Moreover, Love, Bonito even has traditional brick-and-mortar stores.
What's even more interesting about this online clothing shop is the fact that it offers stylist sessions and regularly holds fashion events. Its highly efficient customer service and refund policy are yet another reason shoppers love this store. Overall, Love Bonito hands down is deserving of topping our list of the best online clothing shops in Singapore.
Highlights
Trendy clothes
Good customer service
High-quality products
Stylist sessions available
2. Love, Fioyo – Best for Unique Pieces
Originally, Fion Tay started Love, Fioyo as a means to show women how to express themselves and their identity through their dressing. However, the website has now blossomed into a booming online clothing shop.
With a variety of unique skirts, dresses, and even jewelry, Love, Fioyo is where you go when you want something not so mainstream.
Highlights
Unique and versatile outfits
Allows you to register for an account to use a virtual stylist
One-stop-shopping destination for everyday fashion to couture gowns.
3. Pomelo – Best for Street Attire
Based in Bangkok, Pomelo is fast gaining popularity among Singaporeans. This online clothing shop is known for stocking affordable high street attire. Whether you are looking for casual wear, sportswear, or clothes for a grand event, they've got you covered.
Moreover, with their prices ranging from $24 to $44, they are quite affordable. Don't let that fool you though; their products are durable and of high quality.
Additionally, if you live within Singapore, there are no shipping costs, and delivery is within 2 to 4 days.
Highlights
Affordable prices for high-quality products
Free shipping within Singapore
365-day refund policy (except for credit cards which is 28 days)
4. Reebonz – Best for Luxury Items
If you love all things luxury, then Reebonz is the platform for you. As a store that stocks designer labels, their products are authentic and high-class.
Moreover, on this website, you can get the latest and trendiest handbags, watches, jewelry, and accessories.
Another thing you will love about Reebonz is the fact that they allow you to pay for products in installments. You can use this option to make payments over a 6-month or 12-month period.
All in all, if you're into luxury items, Reebonz is definitely one of the best online luxury clothing shops in Singapore that is perfect for you.
Highlights
Sells a variety of luxury items
Has flexible payment methods
5. Fayth – Best for Statement Pieces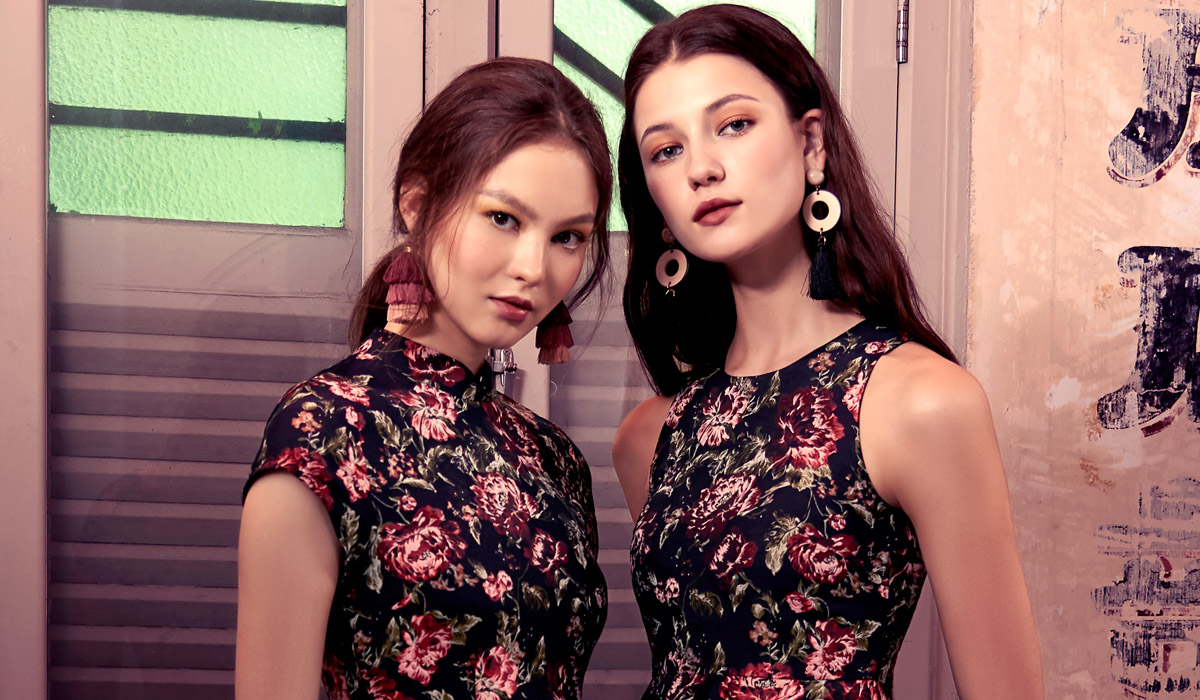 Clothes from Fayth have been described as modern and chic by many of their customers. With in house sketching and an affinity for pastel hues, this online shop sells clothes that have a vintage classic feel to them. Their items are popular among young single women and moms.
Their cute Mommy & Me Collection is particularly to die for. Other collections include The Feisty Chic, Playsuits, and Oriental Beginnings. Whether you are looking for a whole outfit or a few statement pieces, Fayth is the place for you.
Highlights
Cute outfits
Affordable yet high-quality products
A variety of clothing items are available on the website
6. Ohvola – Best for Baby Clothes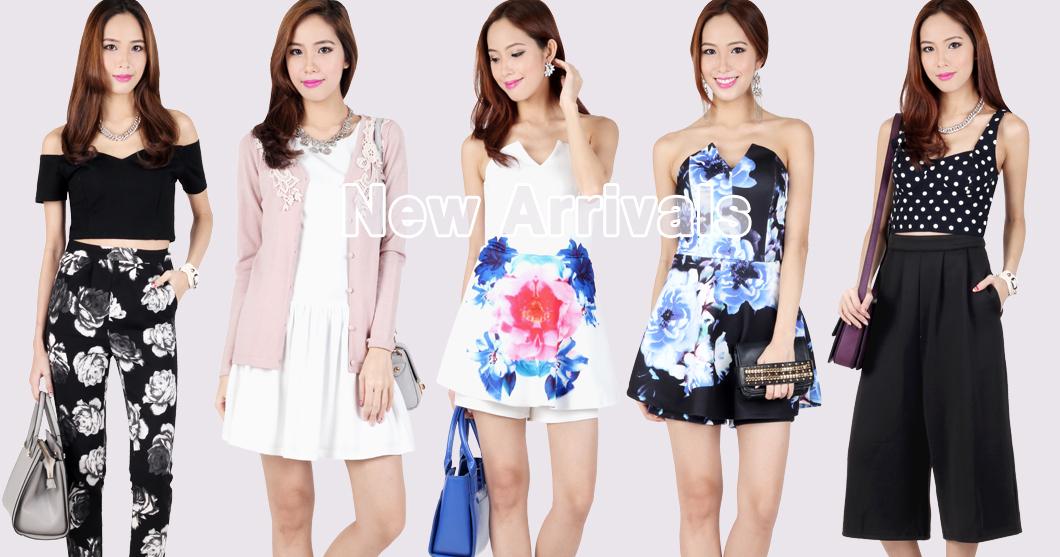 In 2007, two sisters sat down and came up with Ohvola; an online clothing shop with a little bit of something for everyone. Thus, no matter what your style is, you can get what you need from this website.
Additionally, mainly full of minimalist designs, this website has dresses, tops, skirts, shorts, pants, and even blazers that will definitely suit your different needs.
However, the cutest clothes that this website sells are undeniably the baby clothes in the Ohvola Mini line. These items are adorable beyond words and make for cute mommy and me outfits.
Highlights
Sell gift cards too
Have cute baby clothes
Have timeless classics under their Keepsake line
Meant for the everyday Singaporean woman, The Closet Lover provides self-manufactured products. Apart from clothes, this platform also sells shoes and accessories.
Additionally, some items that The Closet Lover stocks include dresses, tops, one-pieces, and bottoms.
Furthermore, most of the clothes on this platform have a simple elegance to them and are of high quality. Also, if you enjoy gift giving, you will love the fact that The Closet Lover sells gift cards too. Overall, definitely one of the best online clothing shops in Singapore.
Highlights
Good high-quality clothes
Also sells gift cards
8. A for Arcade – Best for Clothes for Both Genders
As one of the few Singaporean online clothing shops that stock both men and women's clothes, A for Arcade doesn't disappoint. While they have dapper suits, shirts, and shorts for the guys, they feature tops, dresses, skirts, shorts, and pants for the ladies.
Additionally, this online clothing shop even goes as far as stocking baby clothes. Thus, if you are looking for somewhere to shop for the whole family, A for Arcade is the website for you.
Highlights
Has clothes for the whole family
Incorporates quirky and unique features into their designs
As its name suggests, Young Hungry and Free is an online clothing store geared to not only those who are young but also those with youthful spirits. Moreover, this blog shop is a favourite among rebels; those unchained by the status quo.
As expected, their clothes are hip and trendy. Some of the items they sell include boots, heels, platforms, rompers, lingerie, and accessories. Ultimately, they have proven to be the one-stop-shop for everything edgy.
Highlights
Have a variety of clothing items
Featured products are edgy and high quality
Her Velvet Vase (HVV) is known for its feminine designs such as floral prints, well-cut maxi dresses, and midi dresses. If you are looking for a casual date night outfit, HVV is surely one of the best places to check out.
Their range of items includes oversized blouses, knit tanks, shorts, and cotton dresses. Besides, they also offer you smart-casual work outfits such as blazers, wrap dresses, belted trousers, and jumpsuit.
Highlights
A customer loyalty program that allows customers to accumulate points after each purchase and exchange for discount/gifts.
Exclusive promotions for members.
Offers free shipping for orders worth more than $100
Founded in 2005, love and bravery are still growing and setting trends in the beauty industry. It has a mission of ensuring that trendy fashion is affordable. The brand has a variety of outfits ranging from jewellery, shoes, and all kinds of accessories.
Its website is well designed and easy to use. You can browse through different themes. If you need casual wear, you can select the pieces and go straight to the collection. It is also possible to filter and find different patterns, sleeve lengths, colours, and materials. Those keen on finer details will find this feature very useful in shopping.
Love and bravery are available at Bugis Jem and junction and online.
Highlights
It has a variety of outfits
Offers affordable prices
The website is easy to navigate
It provides expertise in the clothing sector
Offers high-quality products
MDS Collection is a home-grown brand that is renowned for affordable prices, stylish and lovely outfits. Their variety of outfits are ideal for those wishing to change their wardrobe. Given that they have clothing ranging from denim, rompers, activewear to pants, you can always find a perfect match.
With discounts on the online and in-house purchases, you have every reason to check out their new stocks. The high-quality clothing, and a team of helpful stylists in their in-house shop, will ensure you enjoy quality customer care.
Highlights
It offers gift cards
It has newly restocked outfits every month
The store offers affordable prices for all styles
The clothes are of high quality
It provides lifetime VIP perks like free shipping for its local clients
MDS Collections is located at Bugis Junction and Orchard Gateway as well as online
Velvet dolls have been in business for over ten years. It is renowned for a variety of designs that are well-tailored to flatter one's body. Their selection ranges from office wear to casual wear. Their feminine pieces are created in soft and delicate prints.
This online store also has a bridesmaid collection. You don't need to freak out about where to find the perfect bridesmaid's pieces. It's full of off-shoulder dresses and uniquely designed gowns.
In addition to offering your best outfits, they offer timely and reliable delivery services within Singapore.
Highlights:
It has a variety of outfits.
The store has a collection of trendy clothes
The outfits are of high quality
Their prices are affordable
All Would Envy targets fashion savvy and bold women. It displays designs that are timeless, trendy, chic, and modern. Its collection is specifically designed for any occasion. Besides, it has deeper hues for a perfect wardrobe makeover and has the ideal floral prints.
All Would Envy is your perfect place for playful rompers, linen culottes, jumpsuits, and midi dresses. You get them in designs that are modern, classy, and in a variety of colours.
Highlights:
It offers affordable outfits
They have a variety of outfits
Their designs are timeless
They stock contemporary designs
Outfits are of high quality
All would be envy is available online at Funan. It also offers delivery services within Singapore.
Klarra is a leading brand in offering high-end fashion items for the fashion-savvy population. It is renowned for its utilitarian, sophisticated, and classic silhouettes with keen attention to every small detail. The label makes a perfect fit for those who need to try something new in their wardrobes.
The outfits include jumpsuits, wide-legged trousers, dresses, kimono, and many more. It offers the versatility of outfits that can be worn in the office as well as on dinner dates. At Klarra, you get the perfect outfits that boost your confidence and bespeak your bold fashion sense.
Highlights:
It offers high-end fashion items
They stock a variety of outfits
Their designs are well designed
They offer delivery services
Their outfits are versatile
Klarra is available online for orders and quick delivery. You can also find them at the Raffles City Shopping Centre and Robinsons.
The Fleur Label is one of the leading blog stops you can find in Singapore. It's a go-to place for the free-spirited modern girl. It offers quality designs at a customer-friendly price.
It has a vast collection of one-piece suits, bottoms, and versatile dresses. You'll also enjoy the new arrivals weekly. You can, therefore shop at the store regularly without the worry of not finding your perfect outfit. The store has a comprehensive collection of work wear, print series, and versatile prints that never go out of fashion. The Fleur Label is, therefore, your perfect place for your fashion needs.
Highlights:
It has a collection of versatile prints
They offer affordable prices
It stocks quality designs
The store has new stock every week
It provides friendly customer care
The store is available online and offers delivery services within Singapore.
Flash Mob is a fashion idea of two sisters that stocks sophisticated and modern designs that are high end and give that chic and young look effortlessly.
Their designs are created and manufactured in-house. With a variety of outfits ranging from floral maxis, jumpsuits, and high waist pants, you can always pick your preferred designs. Their accessories are well thought out, compliment the outfits, and are a classy addition to your look. For the fashion-conscious, Fash Mob is your go-to place. Your fashion makeover is transformed into a chic, sophisticated, and elegant.
With a kid's section, the whole family can shop under one roof at Fash Mob
Highlights:
It offers a variety of outfits
Their outfits are versatile
It offers affordable outfits
It offers stylish accessories
There is a trendy kids section
Fash Mob offers online delivery within Singapore and it's available online.
Modparade is your perfect blog shop that makes a fashion savvy's dream come true. It offers designs with unique cool colours, quirky prints, and a touch of style and a classy look. Its fashion catalogue has retro-tinged dresses, tops, accessories, and free-spirited prints. You, therefore, have a wide range of outfits to find one that suits your style and preference.
Modparade has unique outfits for everyone. Whether you are looking for the perfect workplace piece or dinner outfit, the store has something on their shelves. With cute colours that suit your taste, you will make a fashion statement with the outfits from Modparade.
Highlights:
It offers a variety of outfits
The store provides free delivery for orders above $50
It offers quality outfits
Offers cute colours
Their prices are competitive
Modparade offers its customers free delivery within Singapore for orders above $50. It's available at Nomadx pop-up and online.
In Summary
When it comes to blogshops, there are very many options. However, the ones we have featured here are the best ones in Singapore. They have been picked and rated depending on the quality of clothes they provide, the payment methods they support, and the variety of clothes they sell.
We have also factored in what customers say about these websites and their personal experiences and ratings. Ultimately, Singaporeans have spoken; these are the best online clothing shops that Singapore has to offer.
Check out our other related articles:
Emily Hopkins
I'm an accomplished and detail-driven content writer with copious experience in producing compelling, engaging and flawless content for a variety of blogs and websites for several years.
Related posts
Subscribe for newsletter
* You will receive the latest news and updates on Singapore's best trends!