7 Can't Miss Netflix Shows To Watch This Year [2021]
Awais S., 2 months ago
5 min

read
883
Looking for the Best Netflix Shows 2020?
All you need is love, pizzas & Netflix.
Netflix is the modern-day home theatre facility. Not only that, Netflix shows can be enjoyed while you are travelling to and from work or school. With about 182 million subscribers in the world, Netflix is the most streaming online platform where your entertainment needs can be satisfied.
With only a few dollars every month, you can select from the wide range of over thousands of movies shows to watch. The best thing about this online entertainment platform is that not only it offers shows produced under Netflix production house. It also promotes the content of other production houses.
Although Netflix provides the list of top trending shows, selecting shows according to your preferences can be a headache.
However, don't worry as we have shortlisted the best 7 Netflix shows that are must-watch in 2020.
If you have watched and like Stranger Things, good news! Locke & Key is a series that revolves around 3 children: Tyler, Kinsey and Bode Locke. After the murder of their father, they took residence in their father's family home, Keyhouse. The children then discovers mysterious keys hidden throughout the house which can be used to unlock various doors in magical ways while battling against a demonic entity who is after the keys as well.
This show is a must-watch where you will be marveled by its set design and visual effects. While the general theme of the show seems to be on trauma and loss, there are scenes that uses horror elements.
Set during the Cold War era, this series revolves around an orphaned chess prodigy Beth Harmon, on her rise to becoming the world's greatest chess player while struggling with emotional problems and a dependency for drugs and alcohol.
Though this series is set in the timeline of mid 1950s to 1960s, it is well received for its clever story plot while generating awareness for real life issues such as drug and alcohol addictions. Since the main character is a rising chess prodigy, what is more exciting is that you will get free lesson from here if you are keen in chess!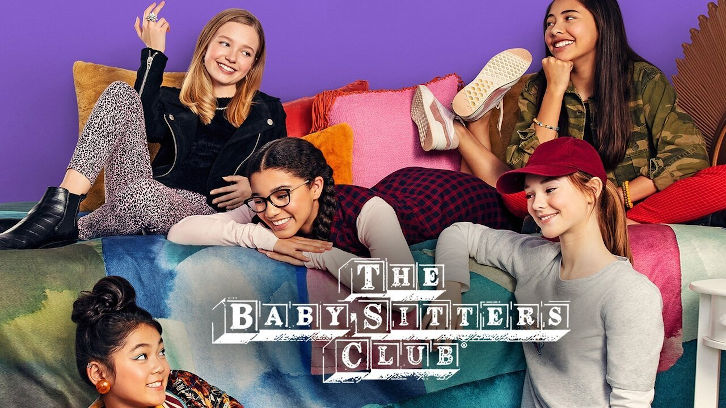 If you are thinking that this web series would only indulge teenagers in it, you might be wrong. The BabySitters Club is equally enchanting for both young and adult individuals. This show is pictured in the novel published by Ann M. Martin and revolves around six teenage friends who struggle to establish their business. The summer camp set by the teenage friends faced obstacles by a group of adults who tried their best to close the business.
Similarly, the friends also faced personal problems such as divorced parents, diseases, personal relationship problems, etc. that adversely impacted their startup. These 10 episodes are enough to teach you the real meaning of friendship and sacrifices.
For all the K-drama fans out there, it is no news that Netflix has stream many of our favorite Korean dramas to date. This series revolves around a woman who has dreams of becoming an entrepreneur like Steve Jobs, her genius first love, an investor and a business insider.
This is a must-watch for all those young dreamers out there. With many of us struggling in this modern world today, this series will allows viewers to gain a positive energy while motivating us to handle our own challenges.
If you are a fan of fantasy and thriller shows, then this show will be ideal for you. The Call revolves around two women separated by past and present who are connected by a phone in the same house which interchanges their fates.
With a spooky plot that is full of clever twists and turns, it also generates many "what-ifs" scenarios for viewers. Why wait? Grab some popcorns, blankets and a buddy to cuddle with if you are afraid to watch it alone!
Does Holmes strike something familiar? That's right! Enola Holmes is the younger sister of our all time favorite Sherlock Holmes. This series will revolve around Enola, who uses her detective skills to outsmart Sherlock while searching for her missing mother and helping a runaway lord.
If you are a fan of Sherlock Holmes, no doubt you should watch this film on Netflix! Like there is a wise saying "Blood runs thicker than water". Enola Holmes is sure going to bring her detective skills to a whole new level.
This musical series revolves around Julie, a high school musician who is struggling to make music after the death of her mother and a ghost band who died in 1995. From there, Julie finds her passion for music and life while helping the ghost bands become a band they never got to be.
In this series, you can be blown off by their extensive set design, costumes and of course, music! Though its plot might seems too childish, this series will bring you a new level of fun and feel-good atmospheres.
To Conclude
What is life without Netflix? And is entertainment necessary in life?
I believe that as humans, life without entertainment is as though we are living as a robot. We should always take a break from our daily work time. This is to allow our mind to be healthy and more creative.
To fully gain a home cinema experience, you may consider investing in a projector and an android tv box to gather all your loved ones to join you on a Netflix marathons.
With 2021 approaching fast, I hope this Best Netflix Shows 2020 will give you ideas of what you can watch!
Related post you might like:
Awais S.
Lover of Stuff, Thinker of Things, Generally semi Well-behaved but Possibly Lying. Writer, Poet, and a Social Media Activist.
Related posts