10 Best Museums To Visit in Singapore [2022]
Joanne, 3 years ago
9 min

read
4772
For a small city, Singapore has a relatively large number of museums. Each museum is also unique with its own style, story, as well as values. Check them out in our guide to the 10 Best Museums to Visit in Singapore. Whether you are interested in art, music, history, or culture, there will be something for you. So, read on and begin your museum-hopping journey!
Highlights:
Pay as you wish for Singaporeans as well as Permanent Residents
Showcases award-winning ideas as well as mind-blowing prototypes
Over 200 design works on exhibition
The Red Dot Museum Design Singapore is also popularly known to be the home of innovation in Singapore. It showcases award-winning ideas as well as mind-blowing prototypes across product design, communication design, and clever concepts. Despite its small venue, the museum has over 200 design works on display. The boutique museum is also conveniently situated along the Waterfront Promenade at the Marina Bay.
Every year, design experts from all over the world convene to decide works from product design, design concept as well as communication design to be awarded. The most worthy of works will then be displayed in the museum.
The boutique museum showcases design works from across disciplines including innovative products, research concepts, communication works as well as art. In addition, the museum also features one of the best design shops where carefully curated design objects from around the world as well as the ones produced by Singapore designers can be found.
There is also a café in the museum for you to satisfy your hunger pangs after an interesting day of learning!
Address
Red Dot Design Museum, 11 Marina Boulevard S018940
Contact Information
6514 0111
Business Hours
Tuesday – Friday : 12 PM – 6 PM
Saturday – Sunday : 9 AM to 6 PM
Highlights:
Oldest museum in Singapore
Stories of Singapore as well as the world
Cultural and architectural landmark in Singapore
Free admission for Singaporean as well as Permanent Residents
Established in 1887, the National Museum of Singapore is also the oldest museum in Singapore. The museum delivers Singapore's history as well as culture through live performances and modern multimedia exhibits. In addition, many of its exhibits incorporate technology and animation to give you an engaging glimpse of the past. The museum also has permanent galleries such as the Singapore History Gallery, which charts the development of the city.
As a cultural and architectural landmark of Singapore, the exhibitions within the museum also chart the island's 700-year history, from a fishing village to eventual independence and, today, a metropolis. In addition, Singaporeans and Permanent Residents can enter for free!
| | |
| --- | --- |
| Address | 93 Stamford Road, Singapore 178897 |
| Contact Information | – |
| Business Hours | 10 AM – 7 PM, Daily |
Highlights:
Located on the bank of the Singapore River
Learn about Asia's history as well as cultures
Over five thousand years of recorded history
The Asian Civilizations Museum of Singapore is beautifully located on the bank of the Singapore River. It brings together a unique yet concise collection from all over Asia. Sculptures, pottery as well as calligraphy are displayed across three thematic floors that cover maritime trade, the spread of religion in Asia and an exploration of textile traditions.
With 11 galleries that display over 1300 artefacts from civilizations all over Asia, you will be able to discover the ancestral heritage of Singaporeans as well as get a better understanding of the historical relations between Asia and the rest of the world.
In addition, for its permanent galleries, Asian Civilizations Museum offers free admission for Singaporeans and Permanent Residents. So go check them out today!
Address
1 Empress Place, Singapore 17955
Contact Information
6332 7798
Business Hours
Saturday – Thursday: 10 AM – 7 PM
Friday: 10 AM – 9 PM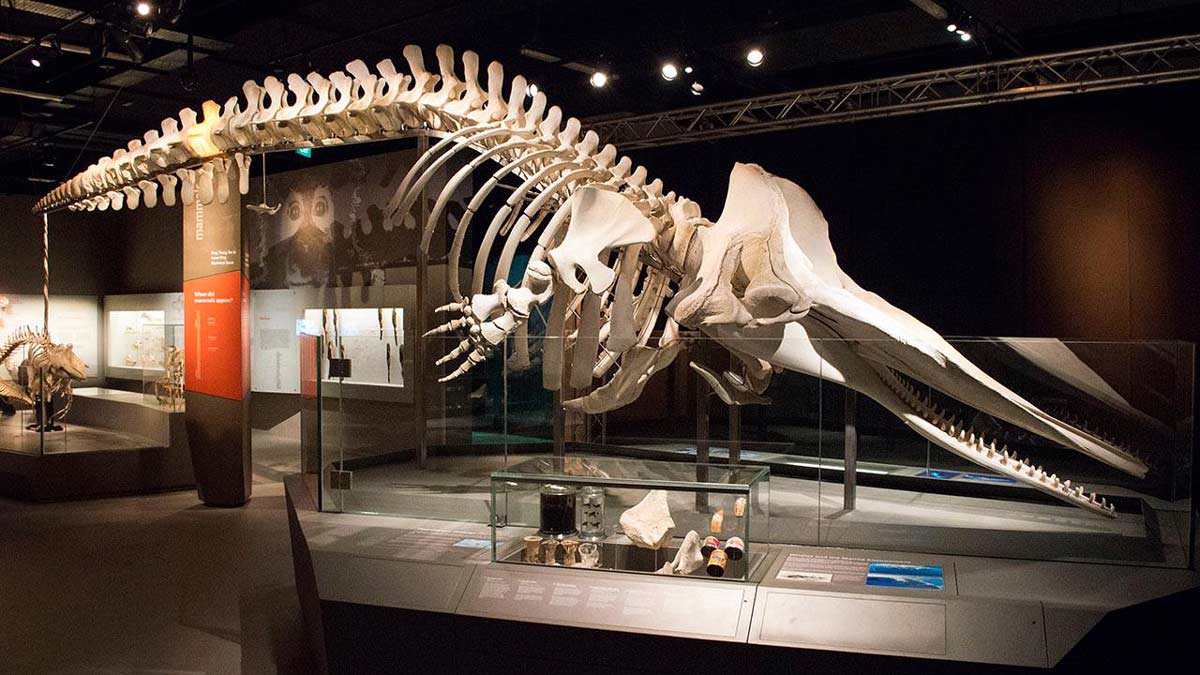 Highlights:
Knowledge of natural history and heritage
Over 2000 historical plant, mammal, as well as dinosaur specimens
Located within a university
Lee Kong Chian Natural History Museum is made up of over 10 zones showcasing a plethora of specimens from plants and fungi to dinosaurs as well as sea creatures. In addition, the garden that surrounds the museum charts the evolution of plants and their habitat.
Furthermore, on top of the usual visual displays, certain exhibits in the museum also have soundscapes such as singing birds as well as chirping frogs. Dinosaur lovers will also jump with joy at the huge dinosaur fossils at the Biodiversity Gallery.
Located within the National University of Singapore, this museum will carry you through an exploration of Southeast Asia's diverse ecosystem.
| | |
| --- | --- |
| Address | National University of Singapore, 2 Conservatory Drive, Singapore 117377 |
| Contact Information | 6601 3333 |
| Business Hours | Wednesday – Sunday: 10 AM – 6 PM |
Highlights:
Set in the form of a camera
Over 1000 cameras on display
Guided tour
This unique museum is uniquely shaped like a camera. In addition, guests enter through the lens of the camera to see over 1000 old-school cameras dating back to the 1800s. There is even a huge 6-meter camera as well as novelty "toy" cameras like the James Bond-style spy cameras.
Photo-enthusiasts will also enjoy that the museum displays replicas of historically significant photographs, including that of the moon landing, as well as the first attempt at war photography.
In addition, you are allowed to pick up a number of the vintage cameras and try them out for yourself. There is also a Click Art section of the museum where you are able to try out perspective photography.
The owner of the museum is a camera enthusiast who has over the years amassed the largest vintage camera collection in Singapore. Additionally, he holds guided tours for his guests too!
| | |
| --- | --- |
| Address | 8C & 8D Jalan Kledek, Singapore 199263 |
| Contact Information | 6291 2278 |
| Business Hours | 10.30 AM – 7.30 PM, Daily |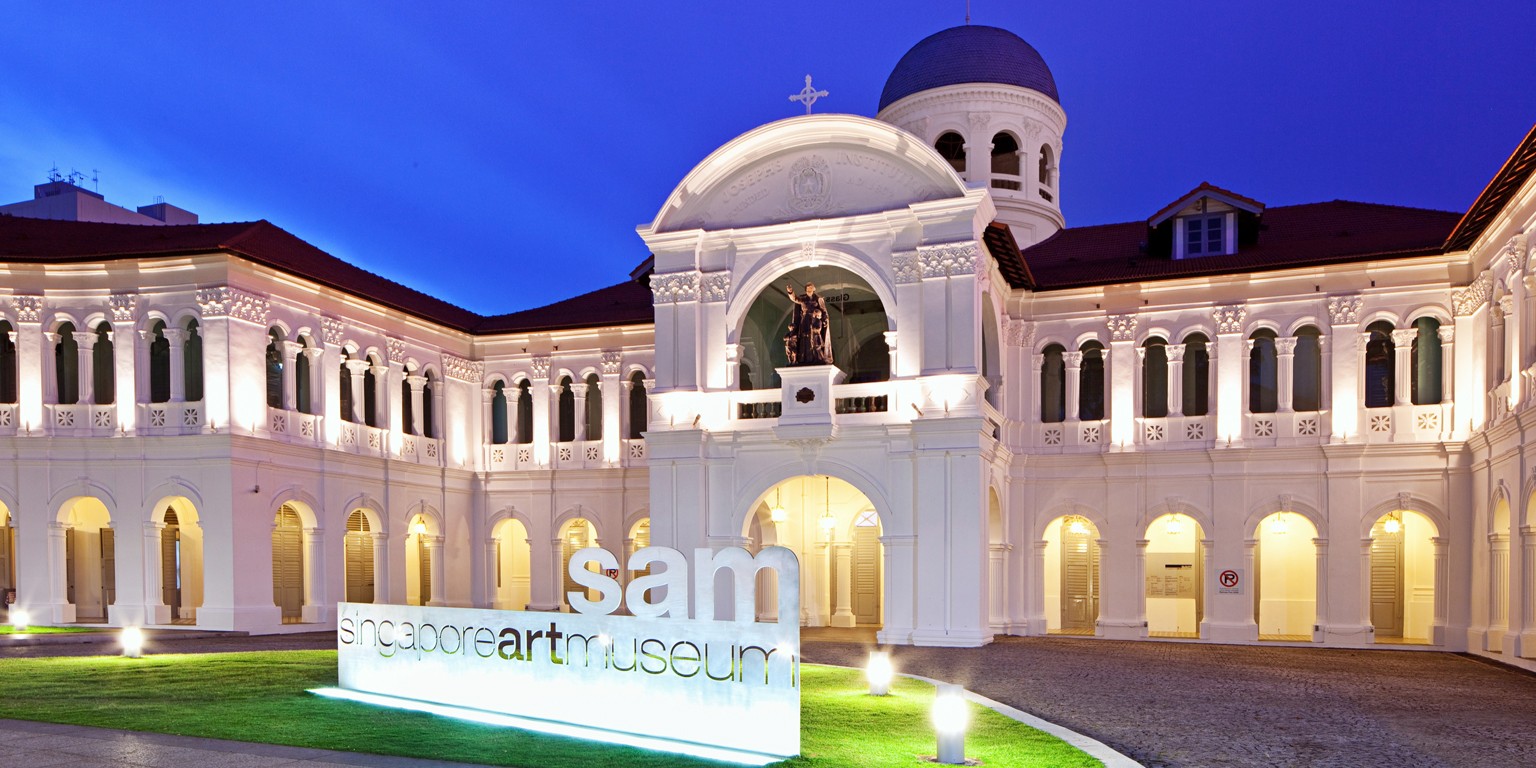 Highlights:
Contemporary art in Asia
Kid-friendly activities
Movie screenings
The Singapore Art Museum is housed in a beautiful historic building. It holds a fine selection of contemporary artworks across Southeast Asia. The museum also curates local as well as international Asian contemporary art from China, India, Korea, and Japan.
The art museum in Singapore has over 7,000 permanent art pieces. But beyond exhibitions, the Singapore Art Museum has regular film screenings, dialogue sessions and lectures and, occasionally, art markets with wares by local makers.
This museum is a great option for families, because it has a number of kid-friendly activities that will keep your little ones occupied!
Address
02-02, Stamford Court, 61 Stamford Road, Singapore 178892
Contact Information
–
Business Hours
Saturday – Thursday: 10 AM – 7 PM
Friday: 10 AM – 9 PM
Highlights:
Explores the culture of Peranakan communities in Southeast Asia
Comprehensive collections of Peranakan objects
Interactive and multimedia displays
The Peranakan Museum houses an extensive collection of artefacts such as jewelry, furniture, traditional floor tiles, utensils as well as intricately beaded slippers. In short, anything that is associated with the Peranakan culture can be found here. The museum is aptly located in a three-storey Peranakan shophouse located along Armenian Street.
In addition, interactive and multimedia displays are available to make your museum visit more exciting! There is free general admission for Singaporeans as well as Permanent Residents. So, take this opportunity to learn more about the Peranakan Culture in Singapore!
Address
39 Armenian St, Singapore 179941
Contact Information
6332 7591
Business Hours
Saturday – Thursday: 10 AM – 7 PM
Friday: 10 AM – 9 PM
Highlights:
Educational events for visitors
Features private collections of philatelists
World's first stamp
The Singapore Philatelic Museum explores in detail the postal history of Singapore. It celebrates the hobby of stamp collecting, and features private collections of philatelists as well as international and themed exhibitions.
For stamp-enthusiasts out there, this museum features unique stamps from Singapore's past and present. The museum is also home to the world's first stamp, and you can even send out a postcard from the museum! In an age where we can easily communicate with one another digitally, it is refreshing and humbling to visit the Singapore Philatelic Museum! Make a visit there with your kids today!
| | |
| --- | --- |
| Address | 23-B Coleman Street, Singapore 179807 |
| Contact Information | 6337 3888 |
| Business Hours | 10 AM – 7 PM, Daily |
Highlights:
Over 40 antiques exhibited
Guided tours
1800s & 1900s music boxes from Europe as well as Asia
The Singapore Musical Box Museum is located in a temple which is also a UNESCO heritage building . It features over 40 antiques exhibited from the 1800s and 1900s. In this museum, you will be transported back in time and get a glimpse of the progression of musical boxes and their craftsmanship. Some of the musical boxes on display are centuries old and they are mainly from Switzerland, Germany as well as America.
The museum also holds guided tours and you will get to listen to the tunes that will be played from the musical boxes! So, for a unique and interactive museum visit, check out the Singapore Musical Box Museum!
| | |
| --- | --- |
| Address | 68 Telok Ayer St, Singapore 068619 |
| Contact Information | 6221 0102 |
| Business Hours | 10 AM – 6 PM, Daily |
Highlights:
Singapore's first interactive 3D museum
A perfect photo destination
Innovative designs
The Trick Eye Museum is Singapore first interactive 3D museum. Located at Resorts World Sentosa, it is not only a place for tourists, but it is a good place for Singaporeans to go as well! The museum has multiple three-dimensional paintings as well as optical illusion pieces, themed after safaris, circuses and nature landscapes. The innovative designs also make for great photos!
In addition, the staff are very friendly, and would be more than happy to take wonderful photos for you and your friends!
| | |
| --- | --- |
| Address | 01-43/44, Resorts World Sentosa, 26 Sentosa Gateway, Singapore 098138 |
| Contact Information | 6795 2371 |
| Business Hours | 10 AM – 9 PM, Daily |
With so many museum options in Singapore, you will definitely be able to find one that is aligned to your interests. So, choose one of the museums from the best 10 museums to visit in Singapore and begin your museum-hopping journey today!
On top of that, if you would like to read about more things to do in Singapore, check out our guide to the 10 Best Things to do in Singapore here!
Related posts
Subscribe for newsletter
* You will receive the latest news and updates on Singapore's best trends!