10 Best Multivitamins in Singapore [2022]
Gee, 3 years ago
11 min

read
6872
Nutrition is one of the most important aspects we need to consider when we want to lead a healthy lifestyle. It is very important to get it right, otherwise, we might end up being more susceptible to diseases such as malnutrition. But while we do get a lot of our nutrients from food, such as fruits and vegetables, the fact remains that most of us are still not getting the nutrients required for daily healthy living. Luckily, multivitamins exist in the market to help us fill up the nutritional gaps in our diet. Thus, we have compiled a list, of the top 10 multivitamins in Singapore that you should consider.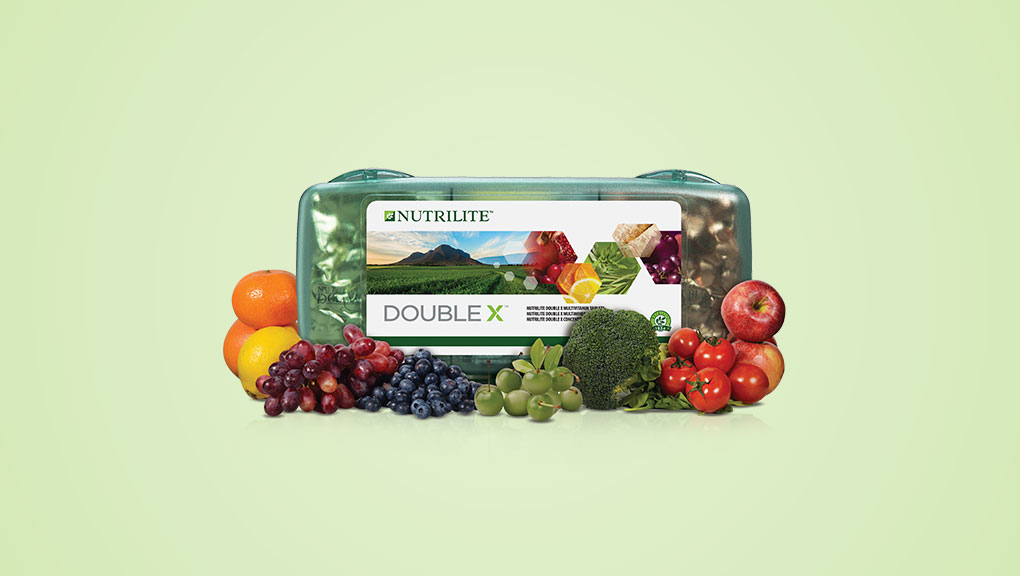 Nutrilite is a world's leading brand when it comes to vitamins and dietary supplements. It is also the first one in this list as it is the brand of multivitamin we are using personally as well.
Nutrilite Double X is more than just a multivitamin. As the only all-in-one supplement containing phytonutrients from five phytonutrient colour groups, it provides your body with the nutrition you need to strengthen your body's natural defences and gives you the energy you need in order to do more in a day.
This multivitamin comes in 3 tablet per consumption, one attending to each unique nutrition needs for your body: Phytonutrients, multivitamins and multiminerals.
Overall, this superb multivitamin is truly deserving of topping our list of the best multivitamins to buy in Singapore.
Highlights
Stringent quality control
Made with 17 plant concentrates, 12 vitamins and 9 minerals
Refill packs available to help reduce your carbon footprints
31-day supply per box
Gives you energy
Certified halal
Prevents cellular damage
Easy-to-swallow pills
No artificial colourants, flavours or preservatives
Below, we have a couple of reviews from two different individuals on the Nutrilite Double X.
"Haven't found an equal to Nutrilite DoubleX, in 20 years. Best nutritional supplement I've ever used. Provides a distinguishable sense of wellbeing, and improved recovery from work and lifting." – Matt
"I know you're looking at the price and thinking I can go buy Centrum or any other vitamin for cheap, but these vitamins are the real deal!! The smell is pretty gross and they taste pretty bad but the benefits far outweigh the taste. Within months my hands and nails were flourishing and I noticed my energy levels were better. Definitely will be repurchasing." – Koo
If you are not a fan of having to swallow 3 pills at once, Nutrilite has an alternative for you. Each tablet in the Nutrilite Daily provides you with 11 essential vitamins and 7 essential minerals, containing organic ingredients that include watercress, carrots, and acerola cherries. There are also the added benefits from phytonutrients, with the ability to help preserve your overall wellness.
Eating the Nutrilite Daily tablet every day can ensure that you will achieve the daily optimal level of body performance.
As with the Nutrilite Double X, customers who want to avoid synthetic additives can be well assured that there are no artificial colourants, flavours and preservatives included in the Nutrilite Daily tablets.
Highlights
Great supplement for first-timers
Contains 11 essential vitamins and 7 essential minerals
100% natural
Suitable for children above 4 years old
No excessively high potencies
Certified halal
Customers who had taken this supplement highly recommended it.
"I had given this multivitamin to my parents and observed a significant improvement in their health and immunity. Initially I thought it's over budget, but later I started using myself and atleast not visiting doctors after that. Thanks to Nutrilite for good health of my parents." – Asharuchi
Here is one for the silver generation! The Country Life Seniority Multivitamins delivers the necessary nutrients to support the aging population in healthy aging.
It includes vitamin C to aid iron absorption in the elderly population. Iron is a very important mineral that supports red blood cell formation. It also has vitamin B12, the vitamin that helps in energy metabolism. All in all, one of the best multivitamins in Singapore hands down.
Highlights
Full spectrum digestive enzyme blends
Maxi-sorb delivery system
Gluten-free
Suitable for vegetarians
Recyclable packaging
Below, we have a review from a satisfied customer.
"I bought for myself, I'm 44 years old. I've been looking for vitamins for a long time. On the site all manufacturers have very high dosages, here I drink 1 per day, and this is enough, except for vitamin E(200%) and B12 (this vitamin is very poorly digested). That is, the jars are enough for me for 4 months."
Centrum is a brand famous for its multivitamins suited for people of many different ages. They have been testing ingredients for more than 40 years, only picking those that they believe will make the best multivitamin supplement. Each multivitamin provides consumers with micronutrients that helps to perform the various important roles to keep your body going.
Centrum Advanced Multivitamins are suitable for working adults with a busy way of living. These multivitamin tablets will help consumers attain healthy skin, good muscle functions, maintain energy levels and improve immunity.
Highlights
Contains 24 key nutrients
Supports general wellbeing of adults
Complete from A to Zinc
Contributes to normal metabolism
Here's what consumers who had been taking Centrum Advanced multivitamins have been saying.
"I have been using these for years and years. They smell and taste awful. But what vitamin doesn't. Hah. But they are good for helping you to feel like you are meeting your daily goal of vitamin intakes." – Jennifer
The last multivitamin we are recommending on this page is another one for the children.
Produced with a special formula that could provide your child with the most essential vitamins and minerals required for healthy growth and development, the Ocean Health Children's Multivitamins and Minerals can also provide the pickiest of eaters with the necessary nutrients they will need.
Highlights
Suitable for vegetarians
No gelatin, pesticides, hormones, antibiotics, contaminants, gluten, milk, eggs, soy, tree nuts, peanuts, animal derivatives or preservatives
Chewable tablets
We have a review here on the Ocean Health brand for children.
"First time trying this for the children. They love it. Good for them."
Blackmores is Australia's most trusted brand when it comes to vitamins and supplements, developing high quality products based on their expertise in nutrition in order to help and inspire people to take more control over their own health and wellbeing.
Their Sustained Release Multi + Antioxidants features a gradual supply to the body over a period of time by using a unique sustained release technology. Not only that, this vitamin can also help to support nervous system functions in your body. On the whole, definitely one of the best multivitamins sold in Singapore.
Highlight
Gradual supply of nutrient into the body
Assists with energy production
Supports a healthy immune system
Reduce free radical damage to body cells
For general health and wellbeing
Reviews
Over here, we have a review from Sare.
"The best thing about this multivitamin is that it releases the vitamins over 8 hours. Conventional multivitamins will often cause urine discolouration, which is the vitamins going straight out of the body because the body simply can't absorb large doses of vitamins in one go. So in the end, you will end up losing all the vitamins you've paid for! The Sustained Multi doesn't cause this effect, and it contains all the essential vitamins for everyday health and wellbeing, and it isn't filled up with unnecessary herbs as found in some products, which are often not suitable for some people, especially if they are on other medications. The only downside to this product is that it does cost more than other multivitamins, so grab a big bottle when you see it on sale!" – Sare
As parents, I am sure you will be wondering if there are any good multivitamins for your kids as well. While children do not need as much vitamins as we do in a high dosage, there are still many vitamins in the market to provide your children with the best nutrition you can give.
The Vitables Liquid Multi-vitamin and Mineral for Children is advertised as the super liquid supplement for superheroes, which will definitely encourage children who wants to be a superhero when they grow up to drink it every day.
Highlights
Alcohol-free
Orange mango flavour
Able to mix with child's favourite drink
Fun, tasty way to keep your child healthy
Reviews
Reviewers are impressed with the multivitamins for children. Someone even managed to get her picky daughter to drink this multivitamin.
"I have been trying all types of vitamins for the last 3 years. This one interested me because of the magnesium and zinc. I have even stumped doctors on ideas to get my 6 y.o to take vitamins due to eating pickiness. Finally I was able to make a small milkshake with chocolate syrup. The syrup is what over powers taste of vitamins. Shes been having one every day. Pick the battles. A shake not ideal but at least shes getting nutrients she needs. Small price to pay."
Swisse is a health and wellness company with the mission to "Celebrate Life Every Day", a concept that guides how they serve their customers and staff, in the hopes of making people all over the world happier and healthier.
They create multivitamins that are deliberately designed for people of different genders and age group. The Swisse Men's Ultivite is designed to supplement the nutrition of men, helping to support their energy production, immune system, muscle and cognitive function and heart health.
Highlights
High quality comprehensive multivitamins
Each tablet supports over 40 nutritional needs of men
Grapeseed extract for a rich source of proanthocyanidin.
Magnesium and calcium for strong muscle functions
Iron supports cognitive function
Reviews
This multivitamin is recommended by most consumers.
"I used to take the more common brand names of multi vitamins and tried this on a hunch. I was pleasantly surprised how much better the quality is compared to the "Average" multi vitamin. This helps with your hairs, skin, nails, mood, and helps keep excess water out of your body so you don't look bloated. Google the product for yourself and you will see how many other people like this as much as I do. Please try this for yourself, you will be impressed and will want to use this from here on out." – Mike
The Swisse Women's Ultivite is the women's counterpart to the Swisse Men's Ultivite Multivitamins.
Designed specially to help women with issues such as relief of tiredness, blood formation, collagen formation, hair, skin and nails health and antioxidants, important health qualities to benefit every woman by supporting over 40 nutritional needs of women.
Highlights
Activate natural energy in the women's body
Relief from tiredness
Supports a healthy immune system
Maintain strong bones and teeth
Healthy blood formation
Vitamin C for collagen formation
Biotin and zinc to help keep hair, skin and nails healthy
Vitamin B1 for healthy heart function
Reviews
Below, we have a review from Julie who is a new consumer to Swisse Women's Ultivite.
"Great product I've been taking for about 2 months. I started taking them when I realised I may need some nutritional supplements since reducing my food intake over 12 months ago. My nails had become thin and weak and my hair was dull and falling out. Now my nails have grown strong and long and everyone remarks how fast my hair has grown. It is also no longer falling out." – Julie
Nature's Way is an Australia brand that journeys around the world to find only the ideal ingredients to use in their products, going to where the herbs grow best and carefully selecting the purest botanicals for the multivitamins.
With the Nature's Way Complete Daily Multivitamin, it will help to promote your everyday health, energy levels and general wellbeing. The product is also not made with yeast, wheat, milk products, fish products, egg, artificial flavours or sweeteners so it is suitable for people with certain allergies. On the whole, this is the perfect product to round off our list of the best multivitamins in Singapore.
Highlights
Broad spectrum multivitamin
Promote energy production
Improves everyday health and wellbeing
Made in Australia
Reviews
Below, we have a review by Miss L.
"Recently, I switched from another brand to this one. Since doing so, I saw a difference in literally a few short days. I feel more awake and alert and generally all around better! As a young female who hasn't been too healthy until lately I cannot praise this product enough! I'm so glad I chose nature's way! Great price for the amount, really works! Nothing honestly besides the smell which doesn't worry me at all!" – Miss L
Hope our list of the best multivitamins in Singapore was of help to you! Stay safe and healthy everyone.
Check out our other related articles:
Written by Nelli
Related posts
Subscribe for newsletter
* You will receive the latest news and updates on Singapore's best trends!