11 Best Mosquito Repellents in Singapore – Safe For Children!
Joanne, 3 years ago
7 min

read
5533
Mosquito repellents are a must in Singapore. Dengue transmission is at its peak during the months of May to September. With more people staying at home during the circuit breaker period, the risk of disease transmission is higher in the housing estates. As such, it makes sense to protect oneself and loved ones with the use of mosquito repellent.
There are basically two types of mosquito repellents – active chemical ingredients and natural ingredients. We highlight here the best mosquito repellents for your use.
This ground-breaking insect repellent helps to prevent mosquito bites and the deadly infections they can cause. Jurobi's repellent has a patented technology (STAYTECTM) that helps to keep mosquitoes and biting bugs away for 13 hours!
The brand takes pride in making a repellent that's safe for (almost) everyone. The formula can be used on little ones (2 months and older), pregnant, as well as breastfeeding mothers. In addition, the repellent is sweat- and water-resistant, and rub-off resistant. So, you do not have to worry about it wearing off in hot and humid Singapore.
Features
Affordable
Sweat, water, and rub-off resistant
Safe for kids to use
Keeps bugs away for 13 hours
Get yours here!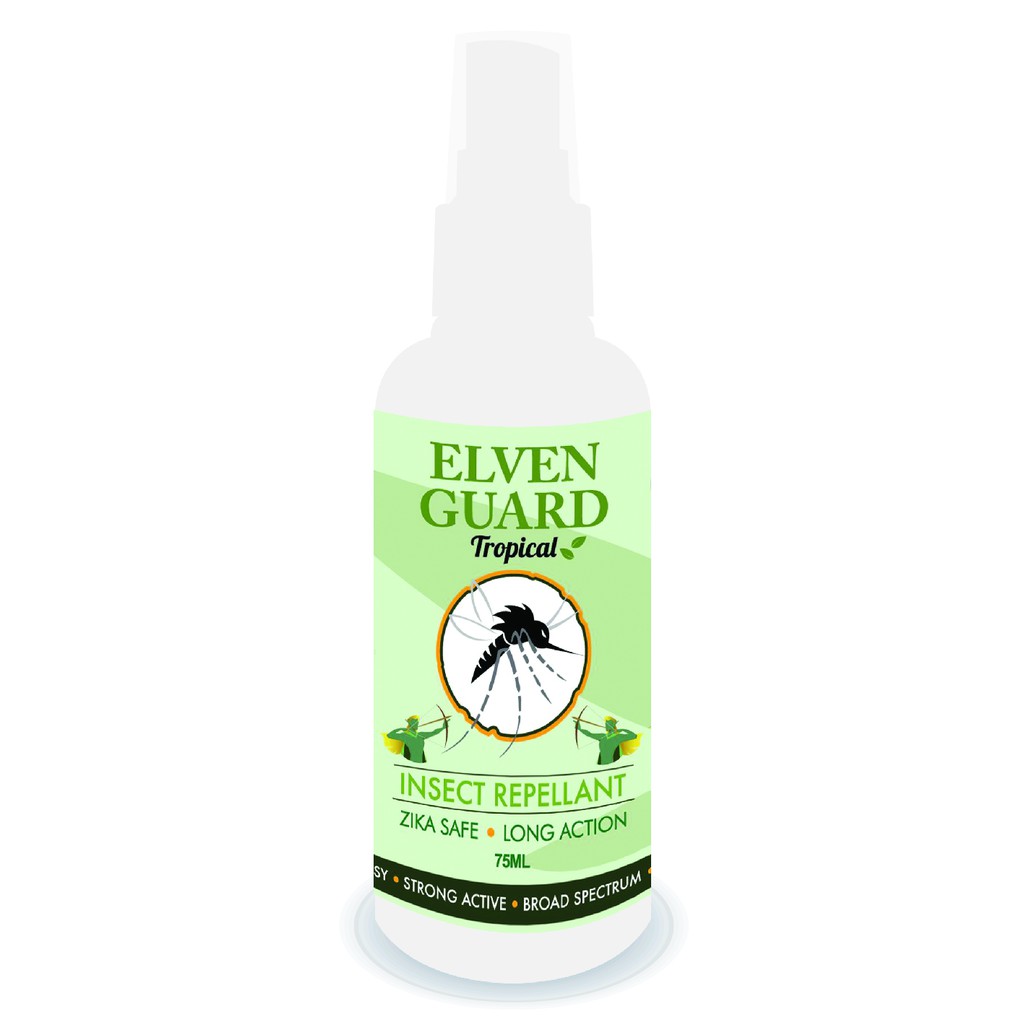 Elven Guard mosquito repellent is a local Singapore product designed to provide safe protection against mosquitoes, sand flies, flies, ants, ticks, leeches, lice, bedbugs, and a wide range of other biting insects. It contains concentrated natural ingredients such as active para-methane 3,8 diol (PMD), citronellal, citronellol, isopulegol, and lemongrass. These active ingredients are safe on human skin but toxic on mosquitoes.
Moreover, it has a disinfecting effect on the skin, is non-greasy, and has a fragrant smell. Each application can last up to 8 hours of protection against mosquitoes. Re-application is advised for all-day protection and in hotter, humid environment. Elven Guard can be used in a variety of setting such as hiking, trekking, fishing, camping, expeditions, travel, construction site vicinities, and seasonal periods of higher rainfall in tropical climates.
Simply order from Local seller at Shopee.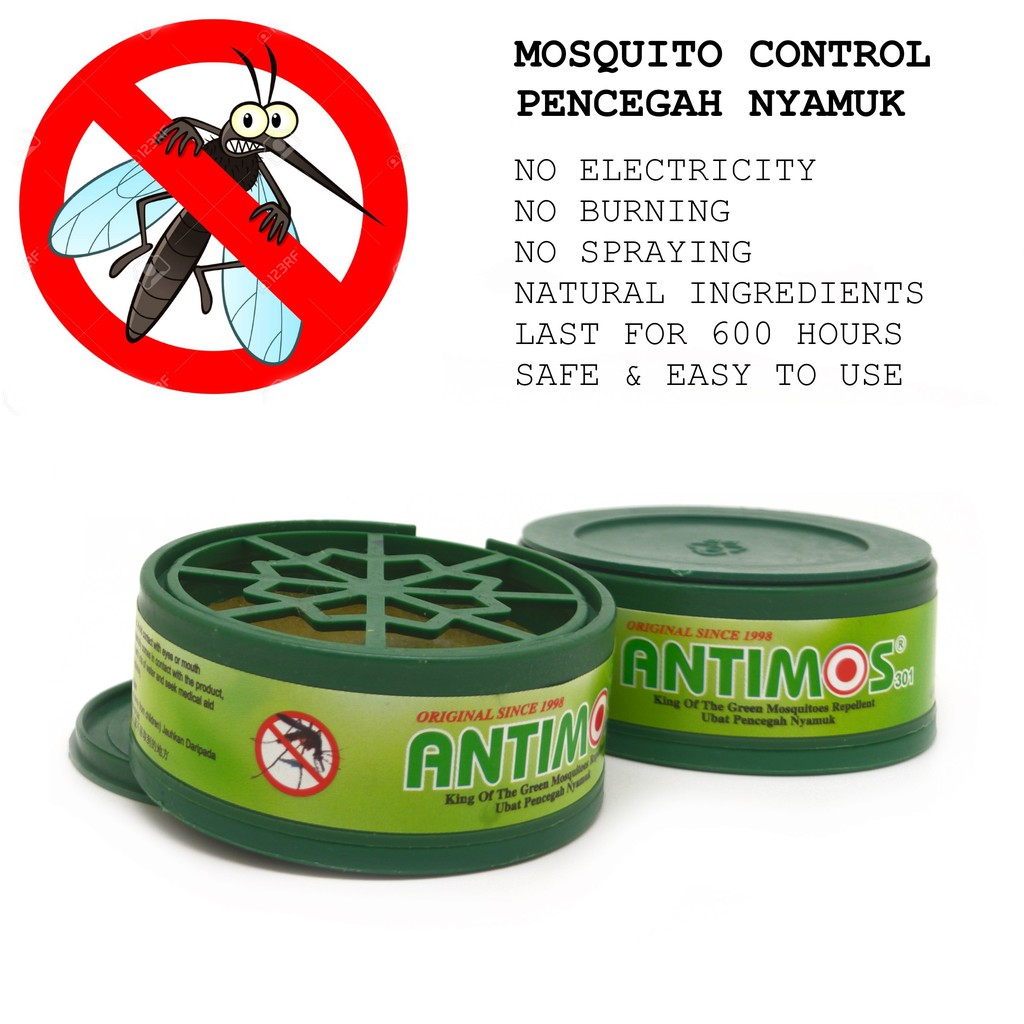 Antimos301 is a patented formulation scientifically developed based on Chinese herbalogy study in Asia. It contains 4 active natural ingredients – Citronella, Pine Oil (from Pine Tree), Garlic Oil, and Camphor Powder (a white crystalline substance, obtained from the tree Cinnamonum camphora). The country of product origin is Malaysia. Antimos Mosquito Repellent is the first and only mosquito repellent that offers you both safety and effectiveness at the same time.
Antimos Mosquito Repellent is a patented and award winning natural mosquito repellent with an effectiveness rate of up to 93.3%. Some of the awards received are International Invention Awards 1998 Geneva, 1998 London, 1998 Malaysia, and 1999 China.
How does Antimos301 work to repel mosquitoes?
The right formulation of these four ingredients numbs mosquitoes' peripheral sensory nerves and olfactory system and thus disrupts their sense of smell. Since mosquitoes rely on their sense of smell to find the source of their blood meals, they will be unable to find their targets once their sense of smell is disrupted.
Simply order from Local seller at Shopee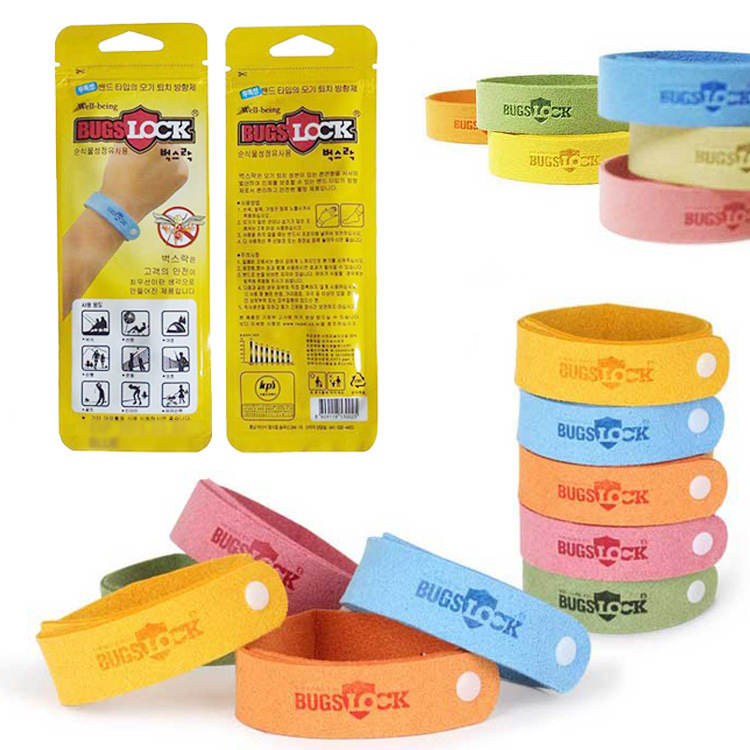 X3 Band is an all-natural mosquito repellent wristband infused with 3 natural plant essential oils – Citronella, Lavender, and Geraniol. The country of product origin in Singapore.
Features of X3 Band:
Wristband is made of premium microfiber materials
Infused with natural plant essential oils – Citronella, Lavender, and Geraniol
Toxic-free
A gradual release of active ingredients
Breathable and does not irritate skin or cause allergies
Long-lasting protection up to 120 hours
Easy to wear and adjustable with colourful designs
Suitable for all ages, safe for babies and children
Simply order here: Shopee
5. Bikit Guard – Korean Authentic Anti Mosquito Clip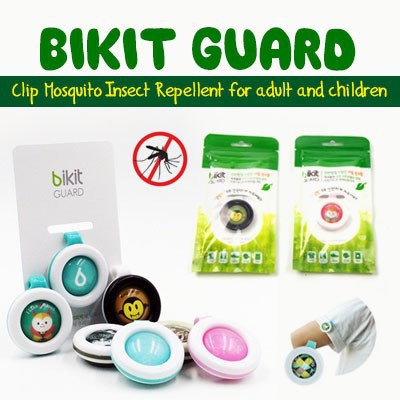 Bikit Guard is a patented mosquito repellent clip that can be easily clipped on edge of sleeves, pocket, sneakers, caps, bags, edge cuffs, shoelace, the visor of the cap, or hat and backpack.
Country of product origin is Korea and is a hit item in Korea and Japan.
Features of Bikit Guard anti-mosquito clip:
Contain natural herb oil extract from Citronella, Cymbopogon Citratus, and Chamomile
Citronella is the active ingredient acting as a mosquito repellent
Cymbopogon Citratus performs other functions as deodorant, deworming, anti-infective and skin conditioning
Chamomile improves sleep, relieves skin itching and deworming
Suitable for babies, kids, pregnant ladies and all aged adults
It can be used for indoor or outdoor activities such as camping, hiking, fishing, school, playgrounds, etc.
Effective performance for 2 to 3 months
Enhance performance by using 2 or more guard clips
Simply order from Local seller at Shopee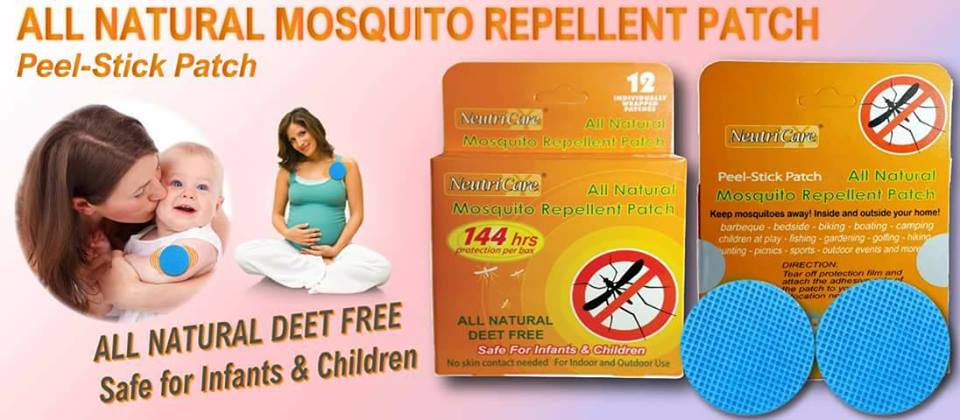 NeutriCare mosquito repellent patch is an all-natural Peel-Stick Patch with effective protection against Aedes, anopheles and Culex mosquito, sand flies, and insects. The country of product origin is Taiwan.
Features
Each patch contains 80 mg of essential oil of Citronella and Lemon Eucalyptus
Up to 12-Hours of protection per patch
12 patches per box
144 hours of protection per box
Clinically tested and proven efficacy
No chemicals, spray or sticky lotions
No skin contact needed.
For indoor and outdoor use
Safe for infants, children, and pregnant women
Simply order from Local seller at Shopee
Tiger Balm promises that its mosquito repellent patch will keep your little ones safe from mosquito bites. It works both outdoors and indoors and is composed of natural products including lemongrass oil. With a formulation that is free of chemical DEET, you can rest assured that these patches are safe to use. They offer total protection for about 6 hours!
Features
Natural active ingredients
No DEET
Long lasting effectiveness
Excellent protection against mosquitoes bites
Individually wrapped
Suitable for both indoor and outdoor activities
Attach the patch on to your clothes or to a location close to you
Simply order from Local seller at Shopee
Sawaday Mos-Bye scented mosquito repellent repels mosquitoes with natural ingredients and provides long-lasting aromatic scent and freshen the air around you by doubling as an air freshener.
The Sawaday Mos-Bye comes with a choice of delightful scents like Lemongrass, Chamomile and Lavender, and each container can last you for about 1 to 2 months.
Features
Formulated with herbal fragrance to repel mosquitoes
Does not contain DEETS
Safe to be used even for children
Works as a deodorizing air freshener with a pleasant herbal fragrance
Easy to use
Simply order from Local seller at Shopee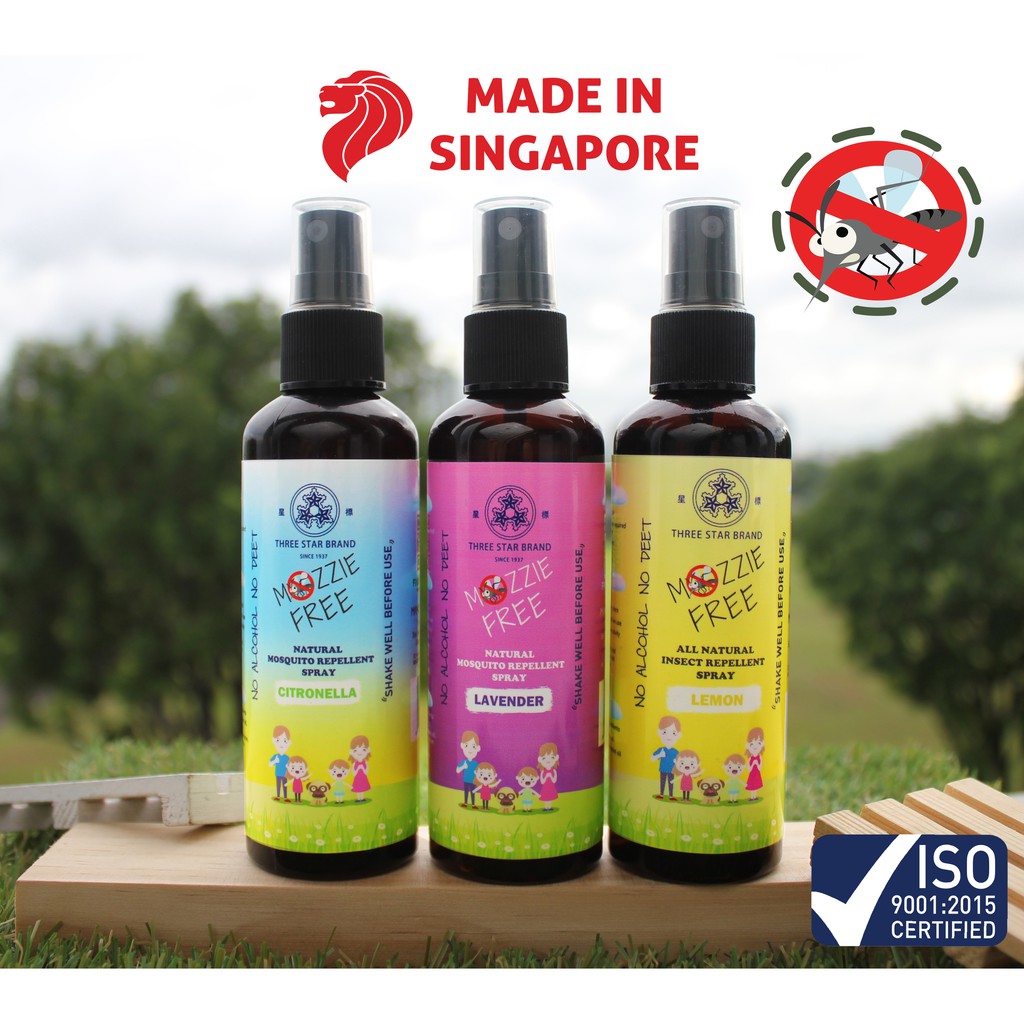 Three Star Brand Mosquito Repellent is a locally-developed mosquito repellent that us highly rated for its non-sticky, non-oily natural formula which is also suitable for kids. Made from natural ingredients which includes various essential oils, this mosquito repellent also helps to soothe the skin by keeping a layer of moisture on the skin!
Features
Made in Singapore
Available in Lavender, Lemon and Citronella
Can apply directly onto your skin or clothing
Made from natural ingredients
Moisturizing effect
Simply order from Local seller at Shopee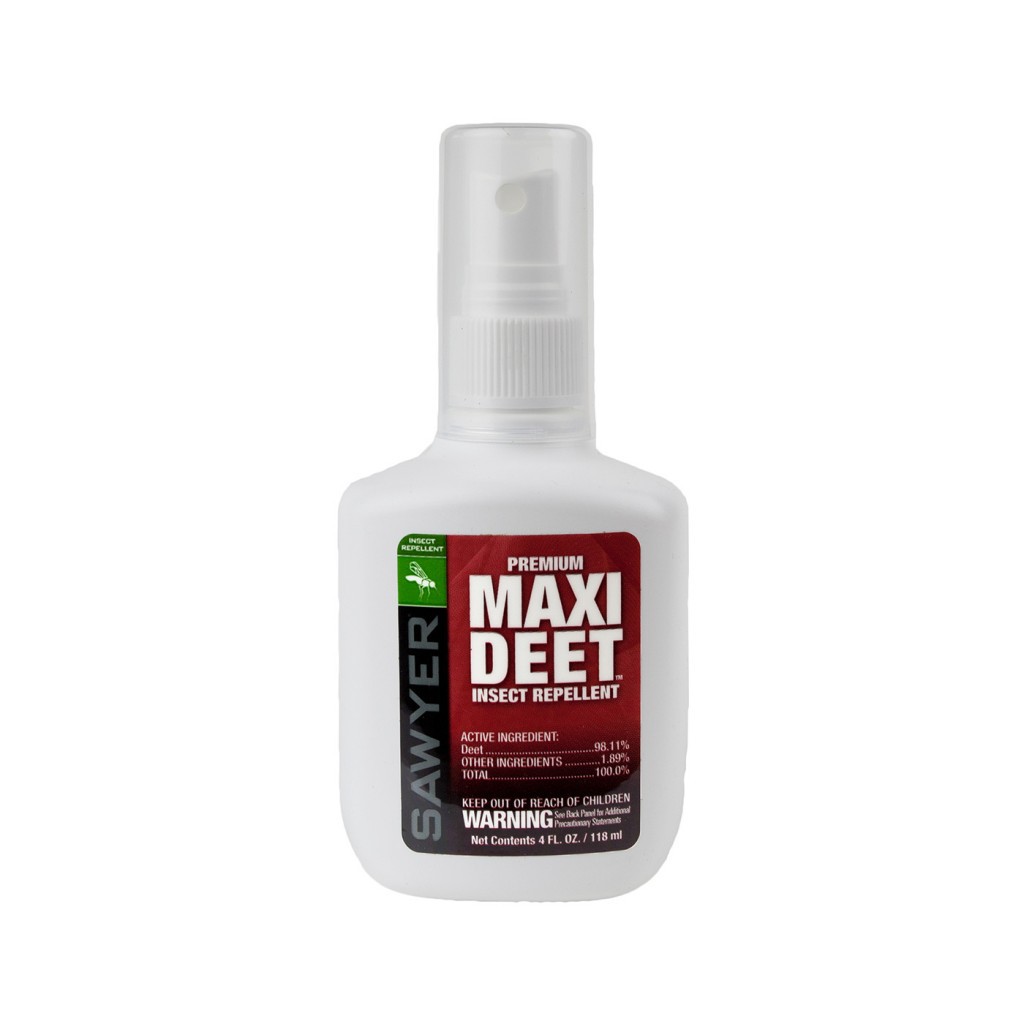 Sawyer's exclusive low-odor DEET formula protects exposed skin areas against mosquitoes, chiggers, fleas, gnats and ticks and the diseases they carry. With its strong formulation and long-lasting effects, this mosquito repellent is ideal for hikers or adventurers who are out for a long time in harsh environments.
Features
For areas of extreme bug density
Low-odor DEET formula
Long-lasting protection
Protects against other insects like ticks
For application to skin, clothing, and mosquito or head nets
Simply order from Local seller at Shopee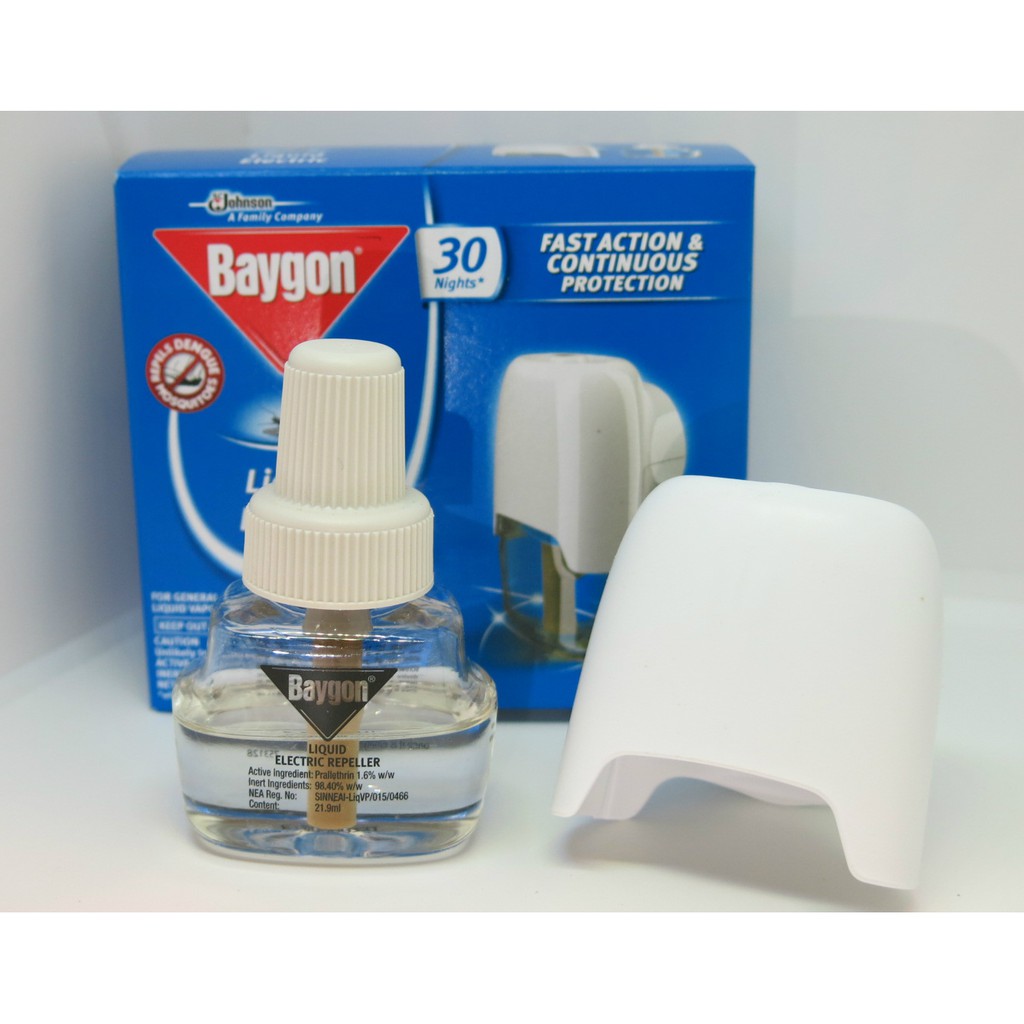 Baygon Anti-mosquitoes liquid is practical, effective and provides 30 nights of protection against mosquitoes. There is no need to change the refill frequently. With a small electric diffuser, this device is easy to use and is equipped with a light that doubles as a night light. Its efficacy is rapid and constant so that you can have continuous protection against insects throughout the night. Refills are available for purchase at the store too!
Features
Odourless
Noiseless
Refillable
Long-lasting protection
Doubles as a light
Simply order from Local seller at Shopee
Don't let mosquitoes ruin your life! Protect yourself and your loved ones from these pesky insects with these best mosquito repellents in Singapore. If you are in need of a greater solution, check out our guide to the best pest control companies in Singapore here!
Related posts
Subscribe for newsletter
* You will receive the latest news and updates on Singapore's best trends!