10 Best Mortgage Brokers in Singapore [2022]
Joanne, 3 years ago
12 min

read
4590
Mortgage brokers are specialists who are well versed with the banking loan process and have access to hundreds of mortgage and loan packages across many banks. Mortgage brokers help property buyers to get the best home loans and homeowners to refinance home loans. Because mortgage brokers act as a middleman between you and potential lenders, working with an experienced, competent mortgage broker can help you find the right mortgage and save you money in the long run.
Therefore, engaging a good and competent mortgage broker is essential for your needs. So, we have went through the lengths to put together this list of the best mortgage brokers in Singapore for your convenience! Check them out below!
Highlights:
Established advisory with integrity
One-stop streamlined service to ensure prompt and smooth application process
Low interest rates and competitive packages
Largest team of mortgage brokers
The first on this list of best mortgage broker in Singapore has got to be Redbrick Mortgage Advisory. The reason why Redbrick Mortgage Advisory lands the top spot is because they fully understand what you need and want. They understand that clients like you need a mortgage broker that is working in your interest. Not only that, you need a mortgage advisory agency made up of a team that can strip away all the jargon and give you unbiased, unfiltered advice on matters like loan selection and home protection.
The team at Redbrick Mortgage Advisory is confident that they can do just that. Not only that, they will walk you through the application process one step at a time! With people by your side who will help you constantly keep those tricky interest costs in check, you are well on your way to achieving greater savings!
The mortgage broker is partnered up with a long list of local banks, including Citibank, HSBC, CIMB Bank, Maybank, DBS, and more. Leveraging their strong relationships with 16 lenders in Singapore, Redbrick Mortgage Advisory has achieved an excellent track record of financing with more than 25,000 properties, more than S$20 billion in mortgages and mortgages from S$80k to S$25 million. So, you can rest assured that you are going to find the best property with reasonable interest rates here!
In addition, Redbrick Mortgage Advisory offers a wide range of services including loans for residential properties, commercial properties, home construction, bridging, international home as well as equity loans. The company can also do loan eligibility checks and cost management for you!
All in all, Redbrick Mortgage Advisory definitely deserves to be on the top of this list of the best mortgage brokers in Singapore!
| | |
| --- | --- |
| Address | 1 Coleman Street, #08-11, Singapore 179803 |
| Contact Information | +65 9169 9662 | enquiry@redbrick.sg |
| Business Hours | Monday to Friday: 9 AM to 6 PM |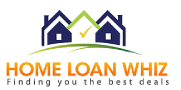 Highlights:
Low Floating and Fixed Rates
Extensive range of services
No hidden fees
Home Loan Whiz is a leading mortgage consultancy service based in Singapore that aims to help you secure the best mortgage packages in the market. The consultancy agency is confident that they will be able to help you to save time and up to thousands of dollars in the process.
Home Loan Whiz works withs over 20 banks to provide you with free and objective advice. This enables you to pick the best mortgage package. These banks pay them a small fee for referring cases. Therefore, this is how the Home Loan Whiz is able to provide you with free and unbiased views.
In addition, the team at Home Loan Whiz understands that loans can be complex and confusing. So, they strive to educate and guide you along so that you will be able to make the best-informed choice. Home Loan Whiz also does not charge clients with any service or hidden fees! All you have to pay at the end of the day is the mortgage itself.
| | |
| --- | --- |
| Address | 6001 Beach Road, #22-01 Golden Mile Tower, Singapore 199589 |
| Contact Information | +65 6631 8980 |
| Business Hours | 9 AM to 8 PM, Daily |
Highlights:
Personalised services
No service charge
Low interest rates
KeyQuest Mortgage is a mortgage broker with over 10 years of experience. They are always putting their customers first and offering unbiased advice towards directing the needs of their customers. The mortgage broker works across a platform of 18 banks that constantly update them with their individual interest rates. So, you can be sure that you are always getting the most updated information and best rates possible.
The team at KeyQuest Mortgage also offers free professional help and unbiased advice for any of your mortgage needs. This way, they are able to unpack complicated texts and jargon that are very common in loan packages and contracts. So, you do not have to worry about any hidden terms or clauses that may confuse you!
In addition, the team ensures a level of service that is tailored to your needs. Their professional service will ensure you receive the best bank package, a smooth submission of documents, chasing the banks for approval, and even arranging the lawyer for conveyancing. Their services are offered free for clients with no hidden costs or charges.
| | |
| --- | --- |
| Address | 808 French Road, #02-04 Kitchener Complex, Singapore 200808 |
| Contact Information | +65 9863 8455 |
| Business Hours | Monday to Friday: 9 AM to 7 PM |
Highlights:
Low home loan rates
Expert mortgage brokers
Unbiased advice
Mortgage Consultancy is a mortgage broker and home loan company in Singapore that will help you to handle the intricacies of the mortgage loan process end to end and ensure you get home loans at the most affordable rates.
As a professional Singapore loan company, they promise to send their quotes for mortgage Singapore to multiple competitive and potential banks that increase the chances to home mortgage loan in Singapore at lesser interest rates in a shorter duration and without any hassle.
In addition, they have a team that has already done lots of work in researching and scrutinizing every single loan package offered by various financial institutions and will tell you every pro and con of it without consuming much time. These additional services will be offered to you without any additional charges. With such experts in the field, you can rest assured that you are going to be in safe hands with them.
| | |
| --- | --- |
| Address | 47 Kallang Pudding Road, #09-08 The Crescent@Kallang, Singapore 349318 |
| Contact Information | +65 8556 5271 |
| Business Hours | 24 hours, daily |
Highlights:
Comprehensive rate comparison
Most updated rates
No hidden fees
If you decide to engage Mortgage Wise, they will send you a comprehensive summary, or what they call Rates Report, that breaks down for you for each package the subsidy, lock-in, penalty, min loan, hidden terms, and so on. In addition, their rates are frequently updated and they are able to get special deviated rates from banks at times because of the volume of business they refer to.
These services work together to help you to make the best decision that can help you by saving more. Besides saving more, Mortgage Wise also helps you to get rewarded every time you work with them. You will receive various rewards, even when you refer your friends to them!
All in all, if you are looking to get better rates, faster response and excellent customer service rather than dealing directly with lenders, Mortgage Wise is surely on to consider!
| | |
| --- | --- |
| Address | 10 Anson Road, 29-02 International Plaza, Singapore 079903 |
| Contact Information | +65 6221 1089 |
| Business Hours | Monday to Saturday: 8 AM to 10 PM |
Highlights:
More than 50 years of experience
They have access to unpublished rates
Quick service
For a jargon-free explanation of the different types of rates available on the market, Mortgage Master is where you should head to. Mortgage Master is a mortgage broker that is well-known for clearly explaining the differences and risks involved in different mortgage interest rate packages. They will provide you with a full breakdown of costs and fully outline the exact costs involved, including how much subsidies or cash rebates you are entitled to based on your loan package.
In addition, Mortgage Master is one of the only few mortgage brokers that has access to low, unpublished rates offered by banks in Singapore. These rates are only given to reputable mortgage brokers!
With more than 50 years of experience in the industry, you can be sure that your questions, queries, and concerns about mortgages will all be answered at Mortgage Master!
| | |
| --- | --- |
| Address | 39A Jalan Pemimpin, #02-00C, Singapore 577183 |
| Contact Information | +65 6794 7673 |
| Business Hours | Monday to Saturday: 10 AM to 7 PM |
Highlights:
Wide range of services
Solutions not limited to a single lender
Save Time and Money
Established in 2010, Mortgage Supermart Singapore is Singapore's leading independent finance broker. Made up of a team of finance practitioners comprising of ex-bankers, financing experts, real estate specialists, and wealth managers, this mortgage broker has brokered over SGD $15 billion worth of mortgages and loans till date.
This mortgage broker will help you to aggregate solutions from over 30+ lenders. They will then compare, analyze, find you the best rates, options as well as solutions. Finally, they will provide bespoke alternative lending solutions.
Mortgage Supermart Singapore provides independent loan brokerage advisory for Singapore Residential Home Loans, Singapore Commercial & Industrial Property Loans, International Overseas Property Loans, Singapore Small Business Loans, as well as Singapore Alternative Mortgage Lending Options.
Address
105 Cecil Street, #16-01 The Octagon, Singapore 069534
Contact Information
+65 9171 0456
Business Hours
Monday to Friday: 10 AM to 7 PM
Saturday: 10 AM to 1 PM
8. MortgageKaki: Simplified application process
Highlights:
Fast and easy application process
For all types of housing loans
Simplified process
Mortgage Kaki's goal is to provide valuable advice on housing loans at the best interest rates to clients who would like to purchase or refinance residential properties in Singapore. The agency is made up of a team of mortgage specialists who believe mortgage solutions can be achieved by pricing, speed, and service using technology to solve problems in the housing market.
Mortgage Kaki also hopes to simplify the backend process for loan applications of potential clients and property agents. To do so, they have digitalized the backend process to help their numerous clients apply for loans faster, and more efficiently through a one-stop portal. Therefore, you do not have to visit multiple banks or fill in application forms repeatedly anymore. You can expect that your experience with this mortgage broker will be simple and fuss-free!
| | |
| --- | --- |
| Address | 623 Aljunied Road, #06-02 Aljunied Industrial Complex, Singapore 389835 |
| Contact Information | +65 8931-0374 | Contactus@MortgageKaki.com |
| Business Hours | NA |
Highlights:
Free consultation session
Expert team
Rates updated instantly
Established in 2005, Home Loan Singapore is a pioneer in the Mortgage broker Industry of Singapore. The mortgage broker can give extensive knowledge comparing deals to make sure you get the best one at the lowest rates. They also provide services in calculating the right figures and documentation.
In addition, Home Loan Singapore is known by its clients to give you a neutral position's advice to let you make an informed decision. This way, you do not have to be afraid that they have any hidden agenda to promote a certain loan package to you.
The team at Home Loan Singapore is also extremely experienced. They are familiar with market movements and the trends of the market, so you can rest assured that their advice is sound and accurate. So, whenever you are ready, book a free consultation session with them!
| | |
| --- | --- |
| Address | 82 Lorong 23 Geylang, #04-09, Singapore 388409 |
| Contact Information | +65 9009 1898 |
| Business Hours | 10 AM to 6 PM, Daily |
Highlights:
Rewards for using their service
Large network of bank panel valuation firms
Quick property valuation
As one of the best mortgage brokers in Singapore, Dollar Back Mortgage's mortgage consultants will provide professional advice and help you compare the lowest housing loan rates to ensure you get the best home loan in Singapore.
They cover all aspects from buying your dream HDB home or private condo to refinancing your housing loans. With Dollar Back Mortgage, you will be able to enjoy cash rewards, vouchers, and special features for your mortgage and maximize your savings.
Through their services, you will also be able to gain access to a comparison of the lowest and best-fixed rate packages, SIBOR home loans, Fixed Deposit rate (FHR) loans, SORA home loans, and Board Rate packages. Their mortgage consultants match your requirements such as having a no lock-in period loan or waiver of any penalties according to your specific needs. You will also be the first to know if there is a better mortgage package launching in 3 days' time!
Their network of bank panel valuation firms also allows them to provide you the highest bank accepted property valuation in as fast as an hour. Let them know if you are looking for property valuations from DBS, UOB, OCBC, or any of the 15 other banks in Singapore and they will get it done.
Address
30 Kallang Place, #06-00, Singapore 339159
Contact Information
+65 9816 4855 | consult@dollarbackmortgage.com
Business Hours
Monday to Friday: 10 AM to 8 PM
Saturday: 10 AM to 5 PM
The best mortgage broker
If you are stressed out about home loans and mortgage issues, you can rest assured that with any of these 10 mortgage brokers, the daunting tasks associated with a mortgage will be made simple and uncomplicated. All in all, if you are looking for the best overall mortgage broker in Singapore, our editor's pick has got to be Redbrick Mortgage Advisory!
If you are in the midst of reading up about mortgage brokers and other adulting matters, do not miss out on our article on personal finance tips here!
Related posts
Subscribe for newsletter
* You will receive the latest news and updates on Singapore's best trends!