10 Best Mini Fridges in Singapore [2022]
Warren, 3 years ago
9 min

read
6183
Have you wanted to get a new fridge for a while now but simply have no idea where to place it? Worry not, that is what mini-fridges are for. Their tiny compartments are just as effective but occupy much less space. What more; you can get one at a very affordable price. Apart from price and size, the other factors you should consider when getting a mini-fridge are storage capacity and temperature consistency. We understand how overwhelming purchasing a mini fridge can be given the wide range of options out there. Thus, we came up with this informative review of the 10 best affordable mini fridges you can get in Singapore on a tight budget. So, sit back and relax as we help you save both your time and money. Here is the list of best affordable mini-fridges in Singapore.
The LG GL-131SQW features LG's proprietary Bioshield agent that prevents the growth of mould. This ensures that the seal of your fridge is always in good shape, leading to an increase in its life span. Although this is pretty cool, what you will make you happier is the 90L capacity and homely design of this mini fridge. It is considered an affordable mini fridges in Singapore.
With its two strong metallic shelves and egg bank, this is the perfect mini fridge for a small family. It doesn't hurt that it has a freezing compartment too. Due to the incorporation of polyurethane material, this mini fridge has great insulating properties.
If you have any more enquiries about the LG GL-131SQW, you can reach one of their support representatives at the number 6512 0555.
High Points
Energy-saving
Good storage capacity
Durable
2-year warranty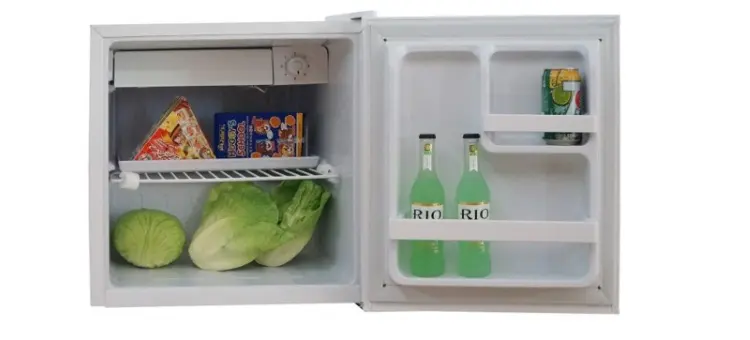 Aside from its solid build, the Tecno TFR48 is known for its compact and simple design. While it can fit in small crevices of space, this doesn't affect its storage capacity. With a capacity of 49L, it fits in two cooling compartments, an ice tray compartment, and a side rack for your bottles.
Weighing in at a meager 17.4 kilograms, this mini fridge is incredibly portable, making it a favourite among those who love to travel or go on picnics in the warm Singapore sun. You will also love that the Tecno TFR48 is quiet and cools quickly and efficiently. Moreover, it is energy-saving and has an NEA rating of 2 ticks.
Honestly, there is little to hate about this mini fridge, especially if you're looking for a travel companion. For more information about this fridge, you can email Tecno at info@tecno.com.sg or call them at +65 6552 3318.
High Points
Light and compact
Quiet
Energy-saving
1-year warranty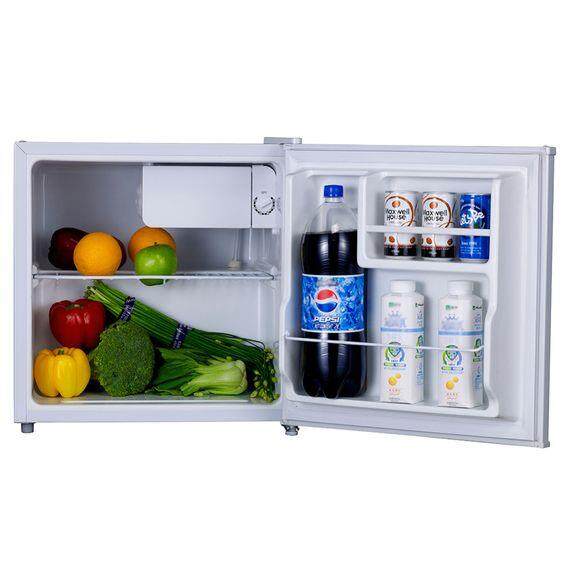 The Midea MS50 is known for its silent nature and energy-saving ways. This doesn't affect its cooling capability though. It is still very efficient. While its 45L capacity is not that much, it is enough for storing some basic shopping. This mini fridge also features a cooling tray so that you can comfortably make ice cubes for your drinks.
For enhanced convenience, the MS50 also features an adjustable reversible door. If you are looking for something that is extra small, practical, and quiet, the MS50 is your best bet. If you have just bought this fridge or simply have enquiries, you can reach Midea support at the telephone number 03-9221 1033
High Points
Very quiet
Has a good cooling capacity
Compact and convenient
2-year warranty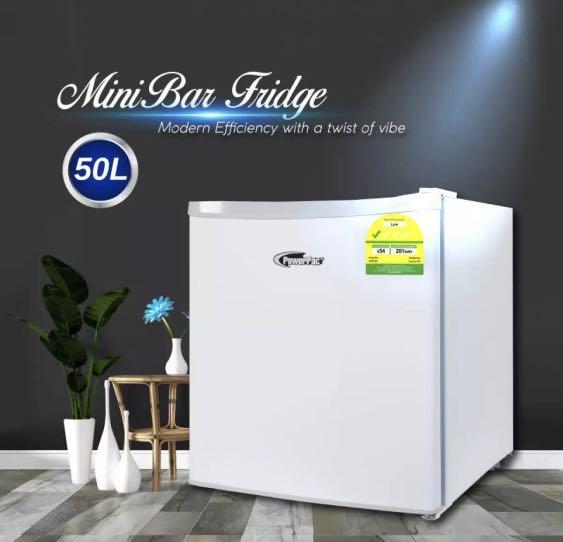 Interestingly, the PowerPac mini fridge looks like a tiny version of the normal size fridge. This makes it a perfect choice for a second fridge. With its 71L capacity, it provides adequate storage space for groceries and anything else you want to store. This storage is divided into 49L for the fridge and 22L for the freezer.
One of the most amazing features of this mini fridge is its anti-bacterial carbon filter that ensures your groceries are protected from bacteria growth. If you are looking for a small but normal-looking fridge, this is the best option for you. What's more; the PowerPac support are always available via the telephone number +65 6214 9555 or email address sales@powerpac.com.sg.
High Points
Spacious
Features anti-bacterial filter
Has a cool vegetable compartment
2-year warranty
The first thing you notice about the EuropAce ER 9250 is the cool silver finish that makes it compatible with most modern kitchens. It boasts of dual cooling modules; an energy-saving design. Coupled with this mini fridge's Thermo semi-conductor, this makes the EuropAce ER 9250 a good option for storing your wines, drinks, and medicine.
While this mini fridge's 50L capacity isn't much, it is good enough to store all your groceries if you live alone. Ultimately, the EuropAce ER 9250 is a simple option for all the single Singaporeans out there, especially those that love wine! For more information on this product, you can contact EuropAce via the telephone number (65) 6457 3678 or the email address sales@strategic.com.sg
High Points
1-year warranty
Has thermo semi-conductors
Efficient cooling
From its durable build to its smooth silver finish, you can tell that the Beko TSE1283 is a work of art. This mini fridge comes with a 3-year warranty and an impressive 121L capacity; enough for all your storage needs. This capacity is divided into the fridge (101L) and freezer (13L) compartments.
Weighing in at 31 kg, the Beko TSE1283 is a little heavy. You can still comfortably move it around though. Another thing you will love about this mini fridge is its great freezing and cooling capacity. This fridge also features a convenient reversible door. However, it is a little more expensive than most of the other fridges in this review. To order it or make inquiries call Beko at the number 62680066.
High Points
Spacious
Great cooling capacity
Smooth finish
Sturdy build
3-year warranty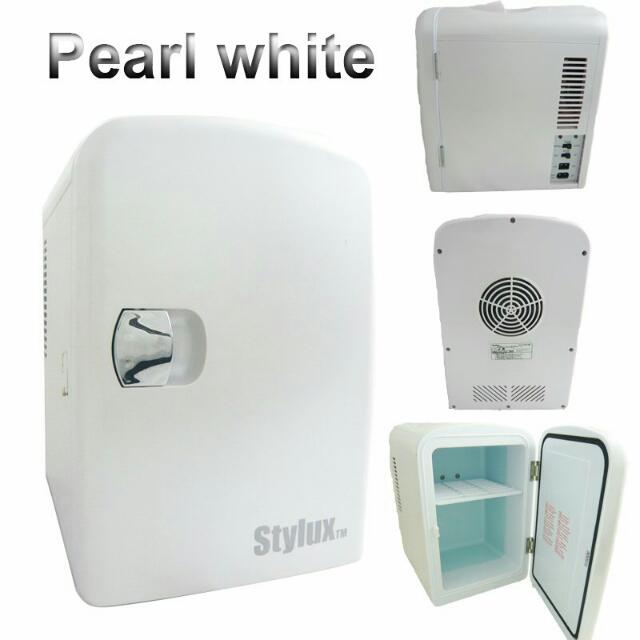 The first thing you notice about the Stylux LH-JY4AD is its stylish retro design. This mini scratch-resistant fridge isn't just a looker though; it is also known for its wide temperature selection range. Moreover, it has a bunch of convenience features like a detachable divider, a cool hand grip and a removable power cord.
While its 4L capacity isn't much, it is perfect for what it was designed for, storing your drinks and snacks in the outdoors. Whether you are just chilling with your friends or going camping, this stylish fridge is just as small and as convenient enough to store your snacks and soda.
In Singapore, the Stylux LH-JY4AD is distributed by Denki House. Their telephone number and email address are (65) 63522108 and admin@denkihouse.com respectively.
High Points
Stylish sleek design
Portable and convenient
Has a wide temperature range
Scratch-resistant body
One of the most appealing things about the Haier HC27SW20RV is the flexibility it gives in terms of the storage of both food and beverages. Not only does this 2.7 cubic foot mini fridge come with ample storage space, but it also incorporates spacious food compartments and holders for soda cans and water bottles.
While one of the holders fits a 2L bottle, the can holders can be manipulated to hold wine bottles. You will also love its width long freezing compartment that provides enough space to store your meats and other frozen food. With the flexibility that the Haier HC27SW20RV offers, anyone can comfortably use it. For any enquires visit the Haier Facebook Page.
High Points
Flexible storage
Good cooling capability
5-year warranty
Spacious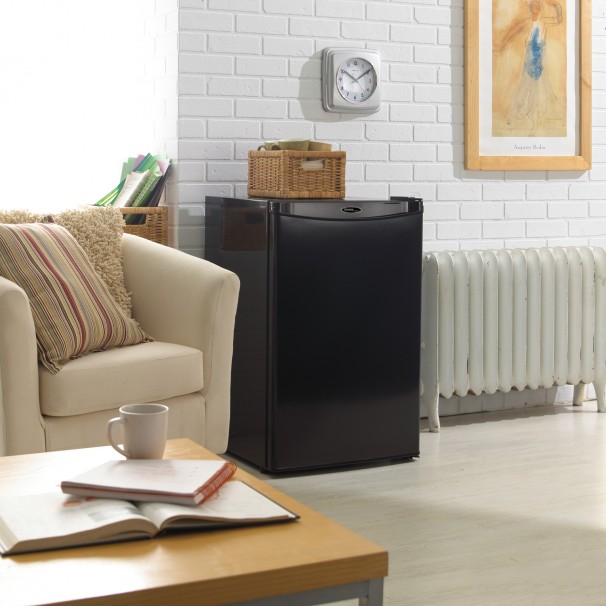 With a storage capacity of 126L, the Danby Designer DCR044A2BDD is officially the most spacious mini fridge in this list. Coupled with its homely design, this feature makes it a good choice for those with big families. Not only does this fridge have space for 2.5 shelves but it also comes with a built-in egg tray and full-width freezer.
Lovers of fizzy drinks will appreciate its beverage dispensing system and its compartment that can comfortably hold a 2L bottle of soda. Other features that make the Danby Designer DCR044A2BDD a gem include its reversible door, defrosting system (semi-automatic) and mechanical thermostat. This one of the best affordable mini fridges.
For more information about this mini fridge and other Danby products, visit the Danby Facebook Page.
High Points
Large storage capacity
Has some advanced features
Energy-efficient
Convenient reversible door
Gives good value for money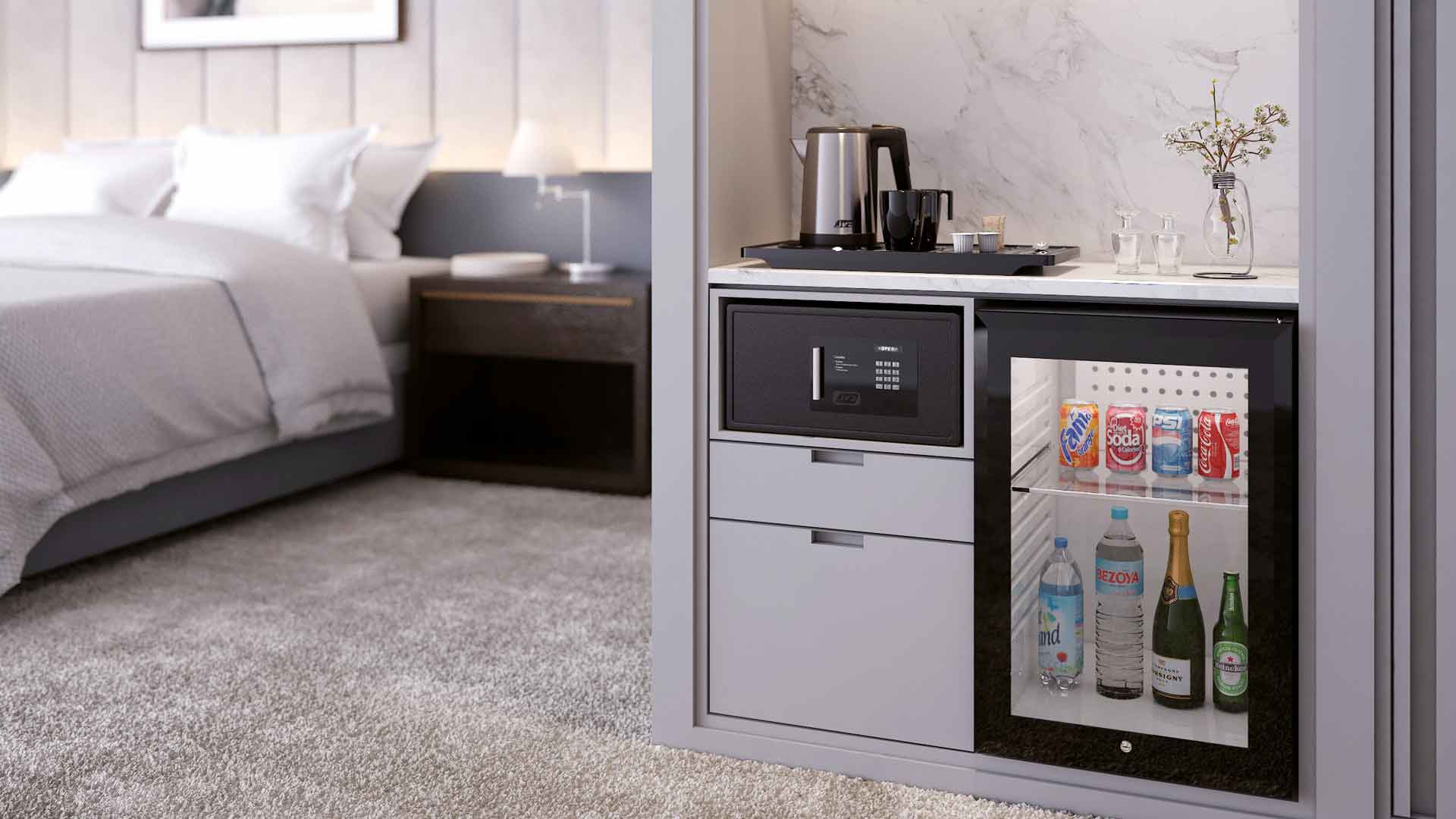 If all you are looking for is a mini-fridge where you can store your snacks and fizzy drinks, the JVD Minibar is the one for you. From its reversible glass door and magnetic door insulation to its 30L capacity, it's clear that this is the perfect purpose for it. What more; you can get one at a very affordable price.
Another appealing feature of this mini fridge is its adjustable shelf for all your storage needs. To get this JVD Minibar, you can contact the Lion City Company (distributors). You could call them at 67483367 or email at enquire@lioncityco.com.
High Points
Adjustable shelf
Reversible door
The Bottom Line
As we said before, choosing a good mini fridge in Singapore is no easy feat. First, you need to determine how much house space you have to spare and what minimum fridge storage capacity you are willing to accept. As such, if you have a family, you will need a more spacious fridge.
Moreover, you will have to decide whether you want a freezer or not. Other things that go into your decision include how much noise a fridge makes and its energy rating. While it may not seem like a big deal, a noisy fridge can get on your nerves. On the other hand, an energy-saving fridge can save you a lot of cash in electrical bills.
Ultimately, you have to choose what is best for you. One thing is for sure though; our list contains the best affordable mini fridges in Singapore right now!
Related topic: Top 7 Recommended Services for Fridge Repair in Singapore
Related posts
Subscribe for newsletter
* You will receive the latest news and updates on Singapore's best trends!