11 Best Mattress Cleaning Companies in Singapore [2022]
stella, 2 years ago
11 min

read
2347
You've come to the perfect place if you're just moving into a new house in Singapore or looking for the best mattress cleaning companies in Singapore. Without a question, one of the most difficult pieces of household furniture to clean is the mattress. It's huge, thick, and voluminous, making cleaning it at home very impossible. Although there are some house cleaning methods you may use, why put yourself through the hassle when you can have it professionally cleaned? So, we compiled a list of the top 10 best mattress cleaning companies in Singapore, to make your search easier.
Here's a table of the top 3 best mattress cleaning companies in Singapore. Based on the quality of their service, and experience.
Clean Lab Pte Ltd

✔️Mattress Cleaning Services
✔️Infection Prevention Program
✔️House Cleaning Services
✔️Post Renovation Cleaning
✔️Home Cleaning
✔️Moving In / Out Cleaning Program
✔️Steam Cleaning Treatment
✔️Disinfection Services
✔️Office Cleaning Services
✔️Chemical-free steam cleaning
Visit Website
Alpha Kleen

✔️Rugs & Carpet Cleaning
✔️Mattress Cleaning
✔️Curtain Cleaning
✔️Sofa Cleaning
Visit Website
De Hygienique

✔️Mattress Stain Removal Treatment
✔️Mattress Cleaning
✔️Disinfection Service
✔️Dining Chair Cleaning
Visit Website
Highlight:
Removes dust mites, mould, bacteria, odour and stains
Reduce the chances of falling sick
Keep you free of irritations, allergies and infections
Remove any pest eggs or bed bug
Do you suspect a dust-mites infestation within your mattress? Facing any allergies, stains, odour, or urine contamination on your mattress? There's more than meets the eye when it comes to mattress hygiene, with these undesirable bacteria and creatures often going unnoticed. And for a place you spend a third of your life sleeping on, it never hurts to err on the side of caution.
As one of Singapore's leading mattress cleaning companies, Clean Lab has a reliable and knowledgeable team, ready to help you eradicate any unwanted mattress dwellers. Clean Lab's approachable team starts off by understanding your concerns and needs, before catering a cleaning solution for your mattress. Their arsenal of specialised cleaning treatments targets any sanitary concern of yours.
With a track record of satisfied clients, you can be assured of a high level of professionalism and quality provided for each of their mattress cleaning services.
Address
Clean Lab Pte Ltd
25 Kaki Bukit Place,
Singapore 416203
Contact
67411522 / 83231522
Operating Hour
Monday – Friday
8:30 AM – 6:00 PM
Saturday
8:30 AM – 1:00 PM

Highlight:
Rugs & Carpet Cleaning
Mattress Cleaning
Curtain Cleaning
Sofa Cleaning
In Singapore, Alphakleen specializes in mattress, curtain, sofa, and carpet cleaning.
Their customers appreciate their dependable and expert cleaning services. The company is of Singapore's top upholstery cleaning companies. Do you need your mattress, curtains, sofa, and carpet cleaned in less than two hours? You don't have any issues! In no time, They can clean and rejuvenate your carpet, sofa, curtain, and mattress. The company's carpet cleaning crew is well-versed in the most up-to-date carpet cleaning processes. Their carpet cleaning Singapore staff can clean anything from a carpet to a sofa, office chairs, and even the walls of an office cubicle. They provide the best cleaning solution for your specific demands as well as excellent customer service.
Address
First Centre #06-07 50 Serangoon North Avenue 4, Singapore 555856
Contact
8143 3000
Operating Hour
Monday – Saturday
9:00 AM – 6:00 PM

Highlight:
Mattress Stain Removal Treatment
Mattress Cleaning
Disinfection Service
Dining Chair Cleaning
Fabric Wall Cleaning
Sofa Cleaning
Upholstery Cleaning
Rug Cleaning
Leather Cleaning
De Hygienique is one of the best mattress cleaning companies in Singapore. They specialize in mattress, carpet, and sofa dry cleaning and sanitizing with specially selected technologies known for their revolutionary cleaning results.
Professional mattress cleaning was almost unheard of when De Hygienique opened in December 2003. Their efforts were finally rewarded after extensive education and market awareness efforts, as well as the use of a mattress cleaning system approved by mattress manufacturers and medical doctors.
In 2004, De Hygienique made a breakthrough and became Singapore's leading mattress cleaning and sanitizing service provider. Their services are now available in neighbouring countries thanks to partners in Malaysia, Indonesia, Thailand, Hong Kong, and other Asian countries.
As more people become aware of the potential harm that lurks within the mattress, mattress cleaning has almost become an integral indoor hygiene requirement in most residences, hotels, school dormitories, and so on.
Address
53 Ubi Avenue 1 #03-44 Paya Ubi Industrial Park Singapore 408934
Contact
+65 6749 1950
+65 8720 1164
Operating Hour
Monday – Friday
9:00 AM – 6:00 PM
Highlight:
Home Cleaning
Upholstery Cleaning
Mattress Cleaning
Carpet Cleaning
Aircon Cleaning
Toilet Cleaning
Floor Scrubbing
Marble Polishing
Granite Polishing
Choosing CleanWorthy should be the most straightforward decision you'll ever make. Rest assured that they only provide the best mattress cleaning services, as evidenced by the number of happy customers who return to them for their services.
Their mattress cleaning chemicals are guaranteed to be safe, and cleaning crews are well-equipped with the necessary mattress cleaning techniques, which have been proven effective in previous jobs. Not only do they clean residential mattresses, but they also clean mattresses in dorms and hostels. Nothing is more important than the well-being of your clients and students. They clean when you call.
Address
Singapore Islandwide
Contact
+65 9194 0123
Operating Hour
Monday – Sunday
9:00 AM – 6:00 PM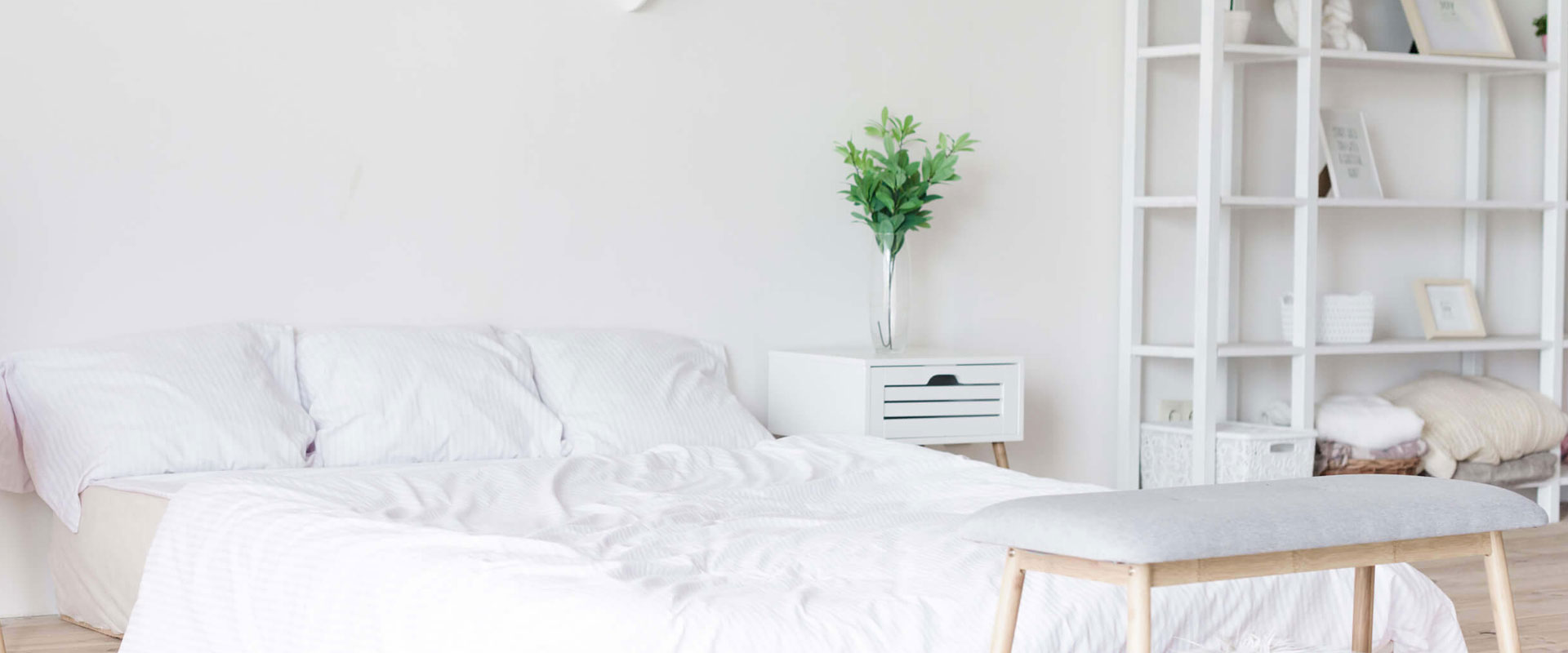 Highlight:
Sofa Cleaning
Carpet Cleaning
Mattress Cleaning
Office Cleaning
End of Tenancy Cleaning
Disinfection Service
Nicknamed "Dust Mite Busters" or "Mite Busters", their cleaning system is capable of penetrating mattresses up to 15 inches thick without the need to flip the bed. The company's mattress deep cleaning services in Singapore are extremely popular. In addition, it is a completely dry cleaning service. Water is used as a filtration to trap micron particles so after their dry and deep mattress cleaning services, the mattress will still be completely dry so you do not have to worry about it being wet. During their first year of operation, the company cleaned over 500 mattresses. No more over-promised and over-paid services from other cleaning companies that simply do not deliver! They are able to complete the task for a fraction of the cost. Customers with sinus problems who have used their services in the past highly recommend the company.
Address
44 kallang place #01-01J, Singapore 339172
Contact
+65 9880 6083
Operating Hour
Monday – Sunday
9:00 AM-9:00 PM
Highlight:
Mattress Cleaning Services
Handyman Services
End Of Tenancy Cleaning
Carpet Cleaning Services
Painting Services
Aircon Servicing
Electrician Services
After a long day of work, nothing beats a good night's sleep. But unclean bedding will interrupt your sleep cycle. Millions of unseen dust mites may be sharing your bed with you. They eat on your dead skin cells as you sleep. Dust mites, bedbugs, germs, fungi, and mould thrive in damp environments. Bed bug bites can be large and uncomfortable if you sleep on infested beds. All of these can cause rhinitis and sinusitis. The best approach to combat allergies is to hire a professional cleaning service to remove bed bugs. It takes a lot of time, patience, and cleaning expertise to do it well. In short, mattress cleaning is an inescapable obligation. Settlerabbit is one of the best mattress cleaning companies in Singapore that can help you take care of this herculain task.
Address
31 Rochester Drive
Level 24
Singapore 138637
Contact
+65 8229 5936
Operating Hour
Monday – Sunday
9:00 AM – 9:00 PM
Highlight:
Fabric Sofa & Chair Cleaning
Office Carpet Deep Cleaning
Leather Sofa & Chair Cleaning
Residential Carpet & Rug Deep Cleaning
Mattress Deep Cleaning
Laundry & Dry Cleaning
Clean Care provides mattress cleaning services in Singapore, removing dirt, stains, dust, and even germs from most mattresses. They use a specific detailing attachment and a fabric cleaning solution to clean your mattress. They also sanitise deep down to eradicate any bed bugs, fleas, or mites, as well as eliminating stains like perspiration, blood, and urine.
A clean mattress will improve your sleep significantly, and we recommend deep cleaning it every 6 to 12 months to keep it looking nice while also ensuring a healthy resting environment.
Address
5 Yishun Industrial Street 1 #01-23 Singapore 768161
Contact
+65 6602 8171
+65 9787 6403
Operating Hour
Monday – Friday
9:am – 6pm Saturday 9am-6pm
Highlights
Hassle-free Point of Contact
Knowledgeable Customer Support
Technicians with Extensive Experience
Myriad methods of mattress upkeeping
Who doesn't like a clean mattress to sleep on? With DW Mattress Cleaning, you'll find all that you need for a spotless sleeping environment. They provide a wide variety of mattress cleaning services, such as deep cleaning, vacuuming, steam cleaning, and stain removal, all at affordable prices! Their skilled and experienced specialists guarantee you satisfaction.
DW Mattress Cleaning also offers a convenient, hassle-free point of contact. You can simply drop them a call or WhatsApp message to get the job done. Their stellar customer support is also a major plus point, as they will go the extra mile to ensure that all your expectations are exceeded.
DW Mattress Cleaning is sure to leave your mattress cleaner than it has ever been, which anyone would surely appreciate at the end of a tiring day when drifting off to dreamland on a clean and hygienic bed!
Address
1090 Lower Delta Road, #03-07G, Singapore 169201
Contact
Phone: +65 3163 7541 | WhatsApp: +65 8241 0032
Email: enquiry@dwmattresscleaning.com
Operating Hour
Mon – Sunday: 9:00 am – 9:00 pm
Highlights
100% Professional Mattress Cleaning
Professional General Cleaning Available
Dry Steam Cleaning Available
Eliminates and Deters Dust Mites
We regain our energy after a long day at work by sleeping in our mattresses at home, allowing our bodies to submit to the need to relax. Did you realize, however, that allowing your mattress to become soiled after a few months has hidden dangers?
Skin difficulties and allergies can be caused by dead skin cells and microscopic dust mites, which can cause major problems not only for your health but also at work. MCAAS wants to assist you in avoiding this.
You can rest confident that your beds will be fully cleaned using chemicals that are safe for your family if you use their services. Their services are performed on a monthly basis and are reasonably priced– so have your bedding cleaned by MCAAS and stay healthy!
| | |
| --- | --- |
| Address | 61 Bukit Batok Cres, #05-03, Singapore 658078 |
| Contact | +65 826 81400 |
| Operating Hour | Monday- Sunday10:00 AM – 9:00 PM |
Highlight:
Home Cleaning Services
Home Cleaning
Apartment Cleaning
Blinds Cleaning
Curtain Cleaning
End Of Tenancy Cleaning
HDB Cleaning
Post Renovation Cleaning
Sofa Cleaning
While mattress coverings help to extend the life of your mattress, they don't keep it completely clean and pest-free. Bacteria, dust mites, allergies, and bed bugs all find their way into mattresses, posing a major health risk to your family. If you have young children at home, this is even more vital. Bed bugs and dust mites are more likely to nest in mattresses if you have dogs or cats that crawl onto the beds. Because these particles and bugs are not apparent to the naked eye, it is easy to overlook mattress cleaning.
At least once every six months, you should deep clean your mattresses. This will ensure that dust, bed bugs, and bacteria are effectively purged, allowing you and your family to sleep in clean, fresh beds every night, lowering your allergy and asthma risk.
At SGcleanXpert, we understand how to thoroughly sanitize your mattresses so that they are free of dust mites, odours, and bacteria. We utilize a unique method that cleans and dries the mattresses at the same time. This cutting-edge technology illuminates any unseen dirt, allowing it to be effectively eliminated. We use specific eco-cleaning products to deodorize and sanitize the mattresses, ensuring that all fungus, stains, odours, dust mites, bed bugs, bacteria, and filth are eradicated. Once we're done creating them, your mattresses will be as good as new.
| | |
| --- | --- |
| Address | 7500A Beach Road, The Plaza #05-319 Singapore 199591 |
| Contact | +65 8417 1368 |
| Operating Hour | Monday to Friday9:00 AM – 6:00 PMSaturday9:00 AM – 1:00 PM |
Highlight:
Dust mite removal
Hot steam disinfection
Stains removal
Desmond and Estelle, two siblings, created Sooku Cleaning Services. Desmond suffers from chronic allergic rhinitis, while Estelle suffers from eczema and urticaria. Estelle's spouse is a Singaporean doctor who suffers from allergic rhinitis as well. After that, they had a serious conversation about what could be done about all of these common illnesses.
Her husband discovered that reducing the number of house dust mites in the home environment is the key to not only helping themselves but also preventing their children from developing the disease after reading the complete volume of the World allergy organization's "white book of allergy." One method is to focus on the one place where we spend the most time stationary: our mattresses.
Desmond then founded a mattress cleaning company in Malaysia (his hometown) that specialized in getting rid of house dust mites. This service was so successful that Estelle decided to open a second office in Singapore.
Sooku arose from a desire to preserve future generations while also sharing secrets discovered by the team.
| | |
| --- | --- |
| Address | 677B Yishun Ring Rd, Singapore 762677 |
| Contact | 8143 3000 |
| Operating Hour | Monday – Friday8:00 AM – 11:00 PM |
Finally, we've come to the end of our list of the best mattress cleaning companies in Singapore. Any of these companies can make your mattress spotless.
Related posts
Subscribe for newsletter
* You will receive the latest news and updates on Singapore's best trends!
Trending Posts
May 30, 2023

What is Matcha? Matcha...

May 31, 2023

TLDR: In this article,...

May 31, 2023

TLDR: As an audio...