11 Best Massage Chairs in Singapore [2022]
Joanne, 2 years ago
12 min

read
13439
Imagine being able to get a relaxing massage at any time of the day, for as many times as you want. With a massage chair, you can do just that. After a stressful day at work or school, you can look forward to unwinding with a massage without having to go through the hassle of making calls to book an appointment.
Massagers come with an array of features, like foot rollers that warm up your feet in winter; heated seat pads or even remote controlled ones. They help you stand up straight after a day sitting at work on the computer without straining your lower back.
With so many options, choosing the right product is frequently confusing. Therefore, it is important to note that all brands are not made equally and most models offer limited features as compared to others. It does well to try out each one for yourself in a store near you before making your final decision according to how you anticipate that you would use it.
Prior to purchasing a massage chair, it is recommended that you personally try various models and brands for at least 10 to 15 minutes in order to understand the level of comfort. By testing the chairs for yourself, you'll be able to know how much effort is required by the user to fully utilize all features in order to avoid any future surprises after your purchase.
With an extensive selection of massage chairs available in Singapore, choosing one becomes a daunting task. Check out our guide to the 10 Best Massage Chairs in Singapore to help you make the best choice.
Cosmo Zero Massage Chair

Best Overall Choice

✔️Prices from $5,999
✔️Customisable massage modes
✔️User-friendly interface
✔️Professional SPA-like massages
✔️Over 20 Easy to Use Programs
✔️Powerful Air Compression Therapy
✔️6 Layers of Support and Comfort
Visit shop
MiuDeluxe Massage Chair

Most Affordable Choice

✔️Prices from $2,699
✔️6 Auto Massage Programs
✔️User-friendly interface
✔️Easily adapts to your size and height
✔️Long Track Massages
Visit shop
Novita MC9000i

Great Overall Choice

✔️Prices from $6,888
✔️7 Focus Regions
✔️5 Different 3D Massage Techniques
✔️34 Strategically Placed Airbags
✔️Bluetooth Enabled Music Therapy
Visit shop
Highlights
New iTouchRollers™️
Spine-Trace Rails™️
Industries' latest Leather
Zero-Gravity Mode
Comfy-Pedic™️ Memory Pillow
Cosmo's Massage Chair is taking over the market by storm, and for good reason. Breaking into the scene with their ingenious 'Pod' design that helps to enhance the experience the massaging experience.
Cosmo Massage Chair has the latest massage technology in the market with their new and impressive: New iTouchRollers™️, and Spine-Trace Rails™️, easily beating other competitors (by user votes) when it comes to experiential quality massages.
Unique to Cosmo, they have the new industry standard iTouchRollers™️, which aims to (and quite successfully) replicate massages in professional SPA environments. Their trademarked iTouchRollers™️ are complex and shaped like human hands to give the best massage experience possible.
Cosmo's Massage Chair also have Spine-Trace Rails™️ that include sensors that help follow your spine. As a result, regardless of your height or nuances of your spine, you can be sure that the Cosmo massage chair will deliver the perfect personalised massage.
Cosmo also spared no expense to provide the best skin-to-chair experience with their high performance Microfiber PU Horwitz™ Leather, which is considered to be the latest and most expensive manufactured leather, which can be found high-end designer furniture, never seen before in other massage chairs.
As if that's not enough, Cosmo thoughtfully included Comfy-Pedic™️ Memory Pillows built into their chair to give you the perfect neck support, which has 6 layers comfort included. These technology which can be found in expensive mattresses, aren't included in other massage chairs brands!
Other features also include over 20 massage programs, over 100 combination of settings and programs, 5 massage styles (Kneading, Knocking, Shiatsu, Kneading + Knocking, Flapping). Cosmo also boasts about the benefits of their massage chair which include promoting beauty, healthy living, stress reduction and quality sleep. There are also many more features such as Zero Gravity, Compression Therapy, Heat Therapy, LED touch display, Music Therapy, Leg Massage, Acupuncture Detection, USB/Wireless charging, Silent Mode, and many more!
To find out more, check it out here!
Highlights:
Customizable massage modes
Friendly user-interface with wire controller
Easily fits your size and height
Miuvo's MiuDeluxe Massage Chair is a full feature massage chair with leg and foot massage. The chair easily fits your size and height and provides long-track massages that closely conforms to your body contours. This also means that the chair will accommodate your height and can be extended if you are taller than average.
The chair features adaptive rollers to promote blood circulation and soothe your tired calves and feet. Its powerful air compression therapy will envelop your body in total comfort and is able to target problem areas such as your shoulders, arms, waist, as well as legs, and feet.
The chair is also fitted with 6 easy to use auto programs that can suit the needs of all of your family members. If the program is not something that you are keen on, the chair also offers customizable massage modes for you to create a program that suits you! Furthermore, the controls of the chair are easy to use!
For those who want more options from Miuvo, you would be glad to know that they have a wide range of massage chairs to choose from. If the MiuDeluxe is too big for your home, opt for MiuDelight V2. It is compact in size, and extremely user-friendly.
If your calves are giving you the most problems, you could consider MiuDivine, as it features a special calves massage mode, as well as a rocking feature.
All three rocking chairs come with long track massage from neck to bottom, electric reclining function with zero gravity, air compression therapy, leg massage, soothing heat therapy and USB charging.
With so many options to choose from, you are sure to find a Miuvo massage chair that suits your preferences and needs.
Highlights:
7 focus regions
5 different 3D massage techniques
32 massage programs
With 32 different programs to choose from, Novita's MC9000i massage chair ensures that there will be a program that suits your needs. This chair is a spacious unit that accurately targets the body's 7 key essential focus regions: your neck, shoulders, back, arms, hips, calves and feet.
The chair also comes fitted with 34 pairs of strategically placed airbags that target vital acupressure points so as to improve your blood circulation and to help you feel refreshed. With the 5 classic 3D techniques of kneading, knocking, shiatsu, sync, and tapping, you would definitely be able to relax those muscles of yours.
In addition, the contemporarily-designed chair comes with music therapy via Bluetooth for you to fully relax and unwind.
Highlights:
Sole massage and therapy
3D knee and heat therapy
Voice command
Ogawa's Master Drive A.I allows you to indulge in the ultimate massage experience that learns, adapts and creates to your needs. Its state of the art technology and sensors are able to identify all vital acupressure points to deliver pin-point massage accuracy and precision.
Ogawa prides itself in its aLIVE TOUCH™ Technology, which features 4 Isolated Thermal Silicone Rollers that ensure evenly dispersed thermal heat. As such, the massage therapy that this chair offers emulates a strong yet delicate humanized touch.
For those who are looking for a smart massage chair, Ogawa's massage chair is able to track your vital signs and analyze your body's vitality readings in real-time. The data that is collected and analyzed will be used to prescribe the most tailored massage program for your needs.
If that is not enough, the chair is able to intelligently scan the faces of its users, and stores unique user profiles for a tailored experience!
Highlights:
Targeted whole body relief
Patented OSIM massage download technology
V-Hand™ Technology with 720° Roller Balls
When we talk about massage chairs, it is almost impossible not to mention OSIM! OSIM's uDivine V promises to relax your mind and allow you to sleep better. It is known to be able to closely emulate the sophisticated techniques of a real masseuse, to make you experience the skilful techniques and flexibility of a masseuse's hand.
The chair works to target your head, neck, shoulders, lumbar, butt, as well as thighs, for full-body relief. More importantly, the chair is able to automatically detect your shoulder position at the start of every massage program so that you receive the optimal massage catered to your height and build.
With this massage chair by OSIM, you will always be getting the latest technology. Users can regularly enjoy new massage programs via the patented OSIM massage download technology. You can simply download and sync the new programs to your chair to fulfil your ever-evolving massage needs.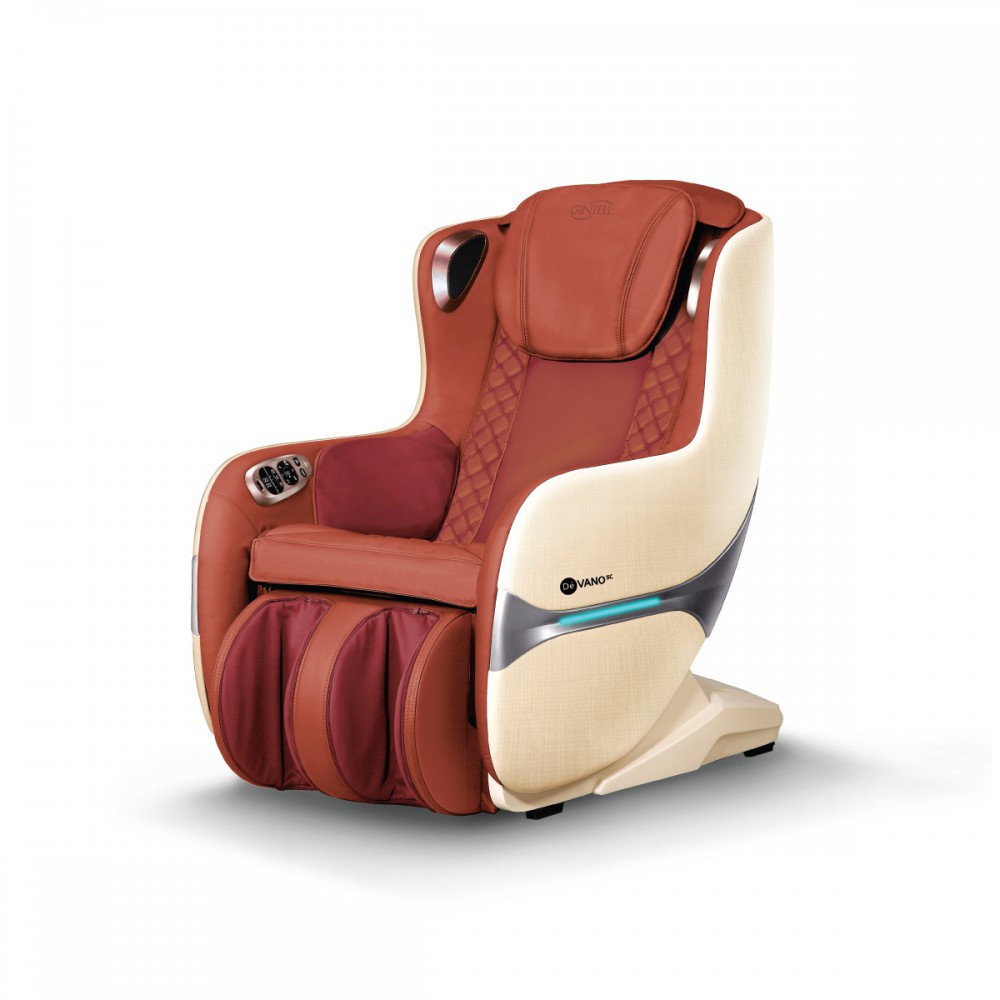 Highlights:
Space-saving
Seven massage techniques
Six lifestyle auto-massage programs
Gintell's DéVano SC Massage Sofa is a petite and space-saving massage chair that is often praised for its versatility, functionality and style. The massage chair weighs less than 60kg and features three usage modes in one chair: Sofa mode, lounger mode and massage mode.
Designed with seven massage techniques and six lifestyle auto-massage programs, you will surely be able to find one that you like. The chair also features other functions such as a control panel with the USB charging port, Bluetooth music speaker, a flexible soft pillow for head rest and two levels of zero gravity to choose from.
Highlights:
Improves blood circulation with heat mode
L-shaped massage track for full body massage
Small and exquisite
OTO is another brand of massage chairs that most of us are familiar with. The Quantum EQ-10 Massage Chair by OTO is a small and exquisite massage chair that can easily fit into any space. It is equipped with a 120cm long L-shape massage track that covers the neck, shoulders, back, waist, hips, and thighs. It also comes with a foot-rest fitted with air-press massage and heat therapy.
This massage chair comes with 4 Auto Massage Modes, 5 Massage Strokes, as well as a Zero Gravity mode designed to let you fall back and relax completely. With these comprehensive massage modes, the chair will surely help you to release the tension in your muscles and have a revitalizing and energizing effect on your body!
This massage chair only weights about 40kg, allowing you to move it from room to room if needed!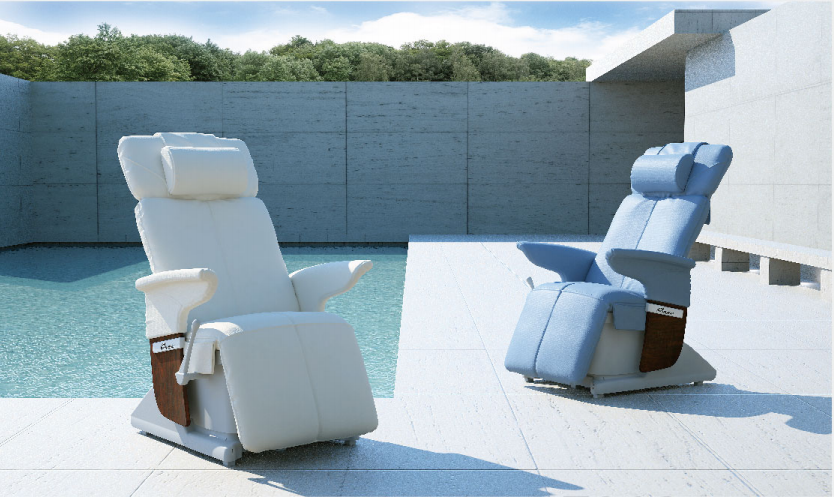 Highlights:
Great for arthritis, balance and bone health
Promotes blood circulation
Exercises the body at the same time
If you are looking for a massage that can help you to work out at the same time, AIBI's Vita Chair might be the one for you. The chair is equipped with a vibration mode called The Whole Body Vibration (WBV), which helps to stimulate muscle engagement, bone density, improve mobility and blood circulation.
This chair is a perfect gift for your elderly parents, especially if they find it hard to get sufficient exercise. With the vibration mode, they will experience health benefits as such arthritis relief, better balance, stronger bones, weight management and lower blood sugar.
The sleek design is able to fit into your modern home, and is a great investment for you and your family's health!
Highlights:
Human-smart massage technology
Zero-gravity mode for ultimate relaxation
Constant updates of massaging programs
The uInfinity Luxe Massage Chair is another chair by OSIM that promises the most humanized and pleasurable head-to-toe pampering experience.
The chair features a revolutionary Human-Smart Massage Technology which combines 3 complementary innovations to deliver the most humanized massage feel, customizable lifestyle massage programs for different needs, and the download of new massage programs for endless massage pleasures and well-being.
Additionally, the chair comes with an integrated head massager that is designed to target specific acupressure points on the head to effectively relieve tension caused by stress and fatigue. Your entire massage program can also be customized with the UInfinity Luxe Massage Chair.
At close to $8000 this massage chair definitely comes with a hefty price tag. However, you are getting your money's worth with the pure luxury and class that comes with the chair.
Highlights:
Affordable
Easy to move around
Hip airbag massage
JIJI's massage chair comes with Human-Smart Massage Technology and features 6 massage techniques. The zero-gravity premium massage chair is compact and can easily fit in your living room.
The chair also features an air massage heating therapy, a waist airbag, a hip airbag, a back massage unit, a headrest, a speaker, and a sound control box. Its 3D circle motion rolling massage will help you to ease your tense muscles.
All of the functions of this chair are easily controlled with remote control. This chair costs less than $900. So, if you are on a tight budget, consider JIJI's chair!
Highlights:
Zero-gravity recliner
Body scanner
Space-saving
PePu's YH600 Full Body Massage Chair features 6 auto-program, an extended double SL-track, and a Bluetooth speaker. The chair also features 3 heating levels for you to choose from depending on your heat sensitivity. In the zero-gravity mode, you can lie down like you would in a bed.
The chair's in-built control buttons are also easy to control. Its foot roller allows for a Gua Sha massage, a mode that is very popular among its users. This affordable massage chair is extremely space-saving too!
A good massage chair is an investment. It should last you for many years to come and help you to soothe your muscles, aches, and tensions. With these 10 Best Massage Chairs in Singapore, you are one step closer to finding the one that best suits your needs.
Another one bonus information for you!
If you are wondering where your favourite massage parlour gets their comfortable chairs from, you may want to check out Khai Kong Industrial (S) Pte Ltd! With more than 40 years of experience in manufacturing and selling salon furniture, Khai Kong provides established massage parlours with foldable back and shoulder massage chairs, electric foot reflexology chairs, and a whole range of furniture that you can find at salons and massage parlours.
So, if you want to purchase that comfortable chair from your neighbourhood massage parlour but are embarrassed to ask your masseuse for the brand that they use, be sure to check Khai Kong Industrial out!
Related posts
Subscribe for newsletter
* You will receive the latest news and updates on Singapore's best trends!