Best 10 Latex Mattresses in Singapore
Joanne, 2 weeks ago
11 min

read
282
Did you know that humans spend about a third of our lives in bed? Given that, a good bed is really important for our health and for us to get a good night's sleep! Whether you just moved into your new place, or you are looking to revamp your bedroom, choosing the right mattress can make a huge difference. In recent years, there seems to be growing popularity and demand for latex mattresses.
Latex is a milky white liquid tapped from the sap of rubber trees. Because latex resists many varieties of mold, fungus, and bacteria, latex mattresses are anti-dust-mite and anti-bacterial. It also provides orthopedic support and pressure relief.
Today, we explore the 10 Best Latex Mattresses in Singapore so that you are one step closer to your much-needed beauty sleep!
Dozens of sleep trials and lots of experimenting resulted in the Origin Hybrid® Mattress: a mattress that is the perfect combination of memory foam, foam, and pocket springs. This mattress is made in Germany and is said to help you bid goodbye to the mornings where you wake up with aches and pains. On top of mattresses, Origin Mattress also carries bedroom essentials such as bed frames, mattress toppers, and pillows.
Origin Mattress takes its price transparency rather seriously. Unlike bigger companies with high mark-ups to their profit margin, Origin Mattress provides their premium mattresses at affordable prices.
If you are still wary about purchasing such a big-ticket item online, you can always head down to Origin Mattress's showroom where you may test out their products. Or even better still, sign up for their free 120 Night Trial where you can test out the quality of the mattresses for 120 nights for free. The team at Origin Mattress truly believes in their mattress and is confident that you will fall in love with their product. But if you do decide to return the mattress, they will provide you with a full refund.
If you can't wait to jump into bed on an Origin Mattress right now, you'd be glad to hear that the brand offers free same-day delivery for their products! At the click of just a few buttons, you'd have a spanking new mattress at your doorstep. Talk about convenience!
Address
MactechBuilding
2 Kallang Pudding Road
02-04 Singapore349307
Contact Information
6977 9637
Business Hours
11 AM – 5 PM, Daily
Highlights:
100% Natural Organic Latex Mattresses
Custom sizes available
100-day free trial
European Bedding carries a range of eco-friendly latex mattresses, ergonomic slatted bed bases, pillows as well as sheets. The brand takes pride in its 7 zones latex mattresses and ergonomic slatted bed bases which really make a great difference to the comfort and support you will get for a good night's sleep. 
Their Heveya® mattresses are made of 100% natural organic latex – tapped from organically-grown rubber trees free of pesticides and fertilizers and made without any springs, synthetic foams, or glue – encased in a removable and washable soft bamboo cover with organic cotton padding. The latex cores are also anti-allergy, dust mite- and mould-resistant. This means that you do not have to worry about hygiene and allergens.
Because of the natural latex layers, you get a mattress that is made for superior comfort and progressive support, allowing your spine to be comforted in its natural alignment. The mattresses are available in multiple heights and densities to cater to different ages, builds, sleeping positions and personal preferences. You can even have a King-Size mattress with one firmer and one softer side based on each of the partner's sleeping preference. There's size customisation too, with them crafting mattresses to fit yachts as well as ultra-wide mattresses for families.  
So if you are looking for the right mattress, head down to European Bedding's cosy showroom to test their products. They even have a 360-degree digital showroom that complements the physical shopping experience! 
Based on their years of experience and know-how, they are extremely confident they can pair you up with the correct mattress. If it ends up not being entirely what you'd like, they offer 100 days free trial as well. 
Address
32 Eng Hoon Street Singapore 169780
Contact Information
9628 9610
Business Hours
Monday – Friday: 9 AM – 6 PM
Saturday – Sunday: 10 AM – 7 PM
Highlights:
Designed in Singapore
100% made in Belgium
Ultra premium Sonocore® Latex
Woosa is a brand that is established by Singaporeans. It began with a goal to balance local sleeping preferences in support, comfort, and quality to create the perfect mattress. Their mattresses are made entirely in Belgium using only the highest quality materials sourced all across Europe, such as ultra premium Sonocore® Latex and their very own Woosa Cloud Foam for a quality night's sleep.
They have two main types of mattresses: the Woosa mattress, and the Mysa mattress. The former is constructed with the best Latex and Memory Foam. The latter is constructed with 6 calibrated layers, including their signature Sonocore Latex and a Woosa Cloud Foam top. It is wrapped in Silver Microtencel fabric from Italy.
The brand's signature Woosa Cloud Foam gives you quality comfort by cushioning pressure spots like hips shoulders, while thicker layers of latex and memory foam offer deeper levels of progressive support. Furthermore, the ultra fine fibres used in their Microtecel fabric creates better airflow and dissipates moisture quickly- critical in humid Singapore nights.
With both mattresses, you can add on accessories such as pillows, an adjustable bed base, a headboard, as well as a side frame. The brand also offers a 100-day free trial for you to try out their mattresses. You may also choose to head down to their showroom at Tampines!
| | |
| --- | --- |
| Address | 1 Tampines North Dr 1 07-01, Singapore 528559 |
| Contact Information | 9848 5822 |
| Business Hours | Saturday – Sunday: 11 AM – 8 PM |
Highlight:
100% natural or organic latex mattress
Free returns and 100 night sleep trial
Free mattress recycling
Willow Mattress specializes in customizable 100% natural latex mattresses that come at an affordable price. All of their eco-friendly mattresses are hypoallergenic, dust mite resistant, as well as antimicrobial.
Their mattresses feature a 3 layer adjustable comfort system because they understand that their customers come in different shapes, sizes, and weights. On top of that, we all have different sleeping positions and general personal preferences for firmness. Another feature is the 7 zone sleep system which allows the mattress to match the support level to the different parts of the body for the best sleep possible.
The brand offers a 100-day free trial for you to try out the quality of their mattresses. If you do not like the mattress after 100 days, you may return the mattress free of charge. On top of that, they offer 15-year warranty, free delivery and home setup so you do not have to do it yourself! Willow Mattress will also help you to pick up your old mattress for recycling!
Address
315 Outram Road #01-10 Tan Boon Liat Building
Singapore 169074
Contact Information
8787 7817
Business Hours
11 AM – 5 PM, Daily
Highlights:
5-year limited warranty
DETENSE ArcticSilk® fabric for a cooling sleep
Award-winning brand
Four Star is a Singapore brand that offers a collection of time-tested mattresses unique to the brand. Their mattresses are specially designed for comfort and catered to a wide array of needs. One of the brand's most well-known mattresses is Chiro Optima. It is one of the best high-grade latex foam mattresses in Singapore. Made of biodegradable firm-tex natural fibre, it provides a comfortable firmness to support blood circulation and body weight distribution for maximum comfort.
On top of that, it also contains durable hybrid latex sheets that are long-lasting and provide support for your back and spine.
At Four Star, you can choose to buy their latex foam mattresses online or try them out in-store. The award-winning brand also offers 15-year warranty on their mattresses!
| | |
| --- | --- |
| Address | 44 Kallang Place, S339172 |
| Contact Information | 6296 5966 |
| Business Hours | 11 AM – 8 PM, Daily |
Highlights:
Affordable
Fully online store
No GST
Sleep Space is a fully online store that is dedicated to providing you with everything related to sleep. Because they operate solely online, they are able to offer lower prices due to their reduced administrative and overhead costs. This makes their mattresses extremely affordable.
Conveniently, the brand's website groups their mattresses in terms of price, brand, type, firmness, as well as type. This makes your shopping process much more simplified and organized. They also have a wide range of latex mattress products to complement the mattresses themselves, like latex mattress toppers and latex pillows.
Sleep Space also offers many options for flexible payments. With no GST and delivery in 4 to 10 working days, you are on your way to better sleep!
| | |
| --- | --- |
| Address | – |
| Contact Information | 6677 7645 |
| Business Hours | Monday – Friday: 9 AM – 5 PM |
Highlights:
One-stop-shop for all your furniture needs
Natural latex foam mattress
Fully online store
Established since the 1990s Easyhouse is a one-stop furniture store that operates fully online. As a result, they are extremely budget friendly! Easyhouse's goal is to provide an easy platform with an extensive selection of mattresses and furniture to create your lovely home.
At Easyhouse, you can find latex mattresses from across many different brands. They sort their mattresses by type, firmness, price, brand as well as size. So no matter your budget or preferences, you can surely find one that suits you!
The brand is often praised for its fast and reliable service. Even though they do not have a physical store, their staff are very responsive through WhatsApp to answer any questions that you may have.
| | |
| --- | --- |
| Address | – |
| Contact Information | 8866 8168 |
| Business Hours | Monday – Saturday: 10 AM – 6 PM |
Highlights:
Children-friendly design
Eco-friendly mattresses
Made from natural and synthetic latex
Ibenma is a one-stop high end children furniture center in Singapore. However, the brand carries mattresses for adults as well. Its latex mattresses are made in Belgium, and made from natural and synthetic latex.
The mattress is long-lasting, has outstanding elasticity, self-ventilating and moisture regulating, has excellent body support and ergonomics, as well as anti-fungal and hygienic. In addition, all of their latex mattresses are certified and Eco-friendly.
You may head down to their showroom to try their mattresses!
| | |
| --- | --- |
| Address | 5 Stadium Walk, #02-07/08, Singapore 397693 |
| Contact Information | 6337 7476 |
| Business Hours | 11 AM – 8 PM, Daily |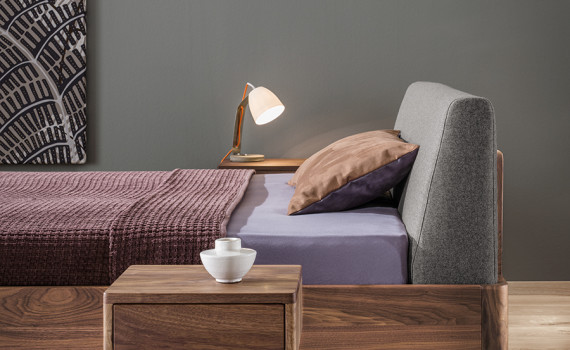 Highlights:
Eco-friendly mattresses
Open pored and breathable structure of bed
Ergonomically designed
Established in 1988 by two biologists, dormiente has been making natural mattresses, natural latex mattresses, futons and solid wood beds in addition to natural duvets, pillows, slats. All of their products are made in Germany and with a particular focus on health, orthopedic requirements, ecology, as well as sustainability.
With a whole range of certifications, their latex mattresses have open pored and breathable structures, follow the contours of your body, support your spine perfectly, as well as support disc regeneration.
If you need an expert's opinion, you can book a 1-hour private mattress trial where specialists will recommend mattresses and pillows based on height, weight, body profile, sleeping position as well as specific orthopedic concern areas.
| | |
| --- | --- |
| Address | 315 Outram Road, #11-10 Tan Boon Liat Building, Singapore 169074 |
| Contact Information | 9748 4468 |
| Business Hours | Wednesday – Sunday: 11 AM – 6 PM |
Highlights:
Custom made mattresses
Firm back support
Naturally cool
Bayshop is a brand that offers an all natural latex mattress that is made of the best materials to achieve a cool and dry sleeping surface without the use of any chemicals. The brand works directly with their partners in Thailand to bring you the most premium quality latex cores available. In addition, they only use natural latex, with absolutely no synthetic latex or fillers.
They carefully selected the right density formula for their latex cores to provide firm support, but also plush enough to cushion your shoulders and hips to relieve soreness. In that way, Bayshop's latex mattress is said to be able to perfect your posture through sleep.
You may visit their sleep studio to test out their mattresses to find your perfect fit.
Address
81 Ubi Ave 4, #10-18, Singapore 408830
Contact Information
6816 1885
Business Hours
Tuesday – Friday: 10 AM – 6 PM
Saturday: 12 PM – 6 PM
With all the different types of latex mattresses available in the market, you may feel lost or confused. But with this guide to the Best 10 Latex Mattresses in Singapore, you can say goodnight to insomnia!
If you are looking for new pillows to go with your latex mattress, check out our guide to the 8 best pillows in Singapore.
Related posts
Subscribe for newsletter
* You will receive the latest news and updates on Singapore's best trends!
Trending Posts